Women-only factory tackles unemployment in vulnerable Armenian families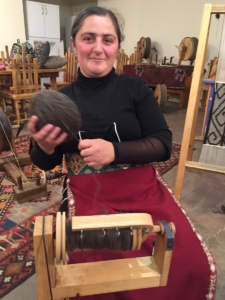 Zarin Grigoryan is busy combing and spinning washed sheep wool. A few movements later and the wool turns into brown yarn.
The yarn will soon be formed into patterns on carpets – lint-free carpets which are woven at the enterprise where Zarin works.
She is 39 years old and a mother of six. She lives in Shinuhayr village in southern Armenia. Finding a job in this village is not easy, but Zarin and fourteen other women were invited to work in a wool-producing factory.
The women here receive from 60,000 to 120,000 dram per month [about $125-250], which is a big help for their families.
Zina Martirosyan, another worker at the factory, says the same. She has three children and does not know how her family would manage without her salary.
The factory was established by the Resource Centre for women in the city of Goris, but the workshop itself is located in Shinuhayr, in a building of a former rubber shoe factory which has been idle since the 90s.
• Entrepreneurial Dutch couple stimulates tourism in rural Armenia
• A look at Armenia's economy during Pashinyan's first 100 days
• Op-ed: EU Armenia relations after the Velvet Revolution
At one time more than 700 people worked at the plant.
The head of the Resource Centre, Ruzanna Torozyan, says that the workshop was opened in Shinuhayr for a number of reasons:
"This is the largest village in the area. There is also a high level of migration. We did not impose any age restrictions. Preference was given to three categories: women with many children, those whose families are not provided for and single mothers. We have been working for three years. For them, this is a daily job, they even come on weekends."
A project implemented by the centre called From Wool to Carpet is an example of how effective social entrepreneurship can be. It produces much-needed products, and solves some of the social and financial problems of the village.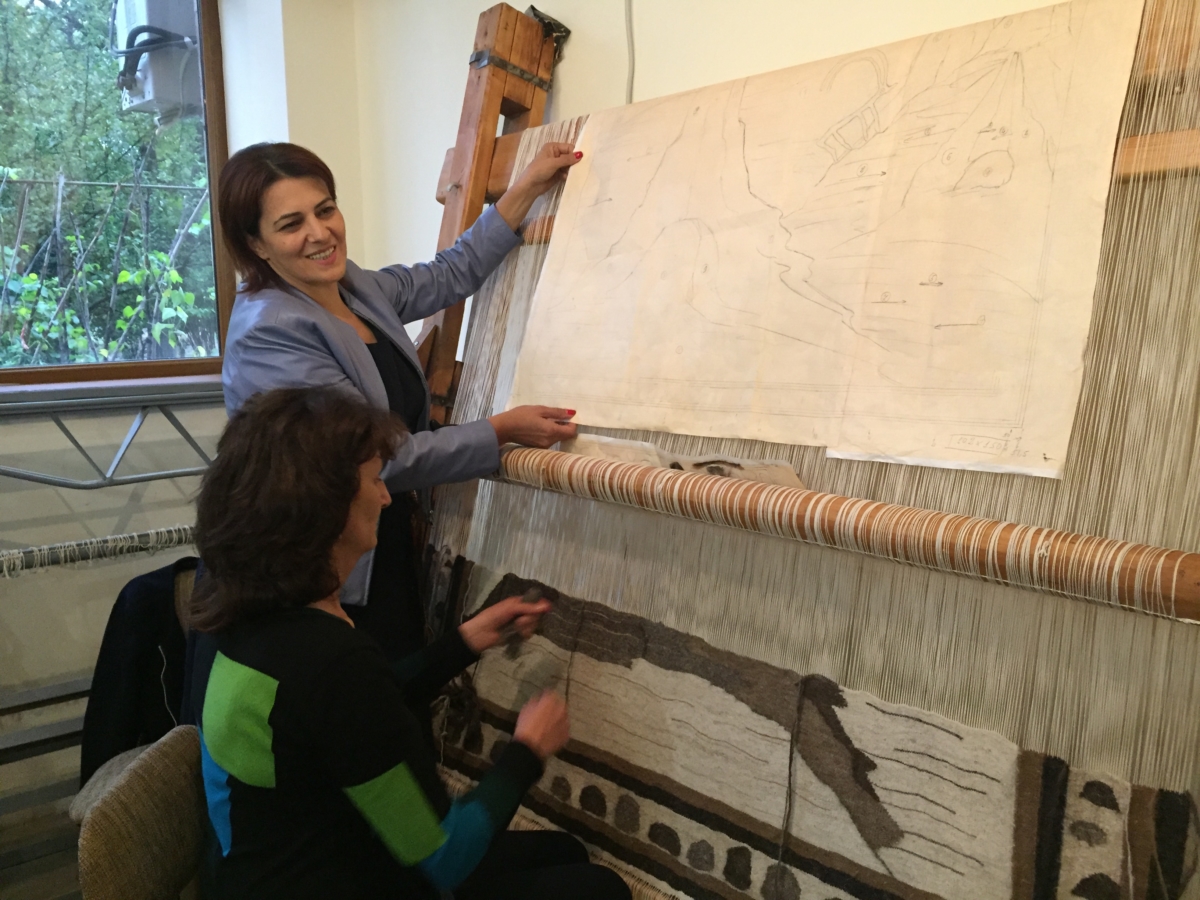 Recently, a large number of social enterprises have appeared in Armenia. While ordinary entrepreneurs might base the success of their businesses on their income, success in this case is measured by the number of social problems solved.
Profit for a social enterprise is also important. Fifty per cent of the factory's profits go towards its development and improvement, while the other half is for social projects.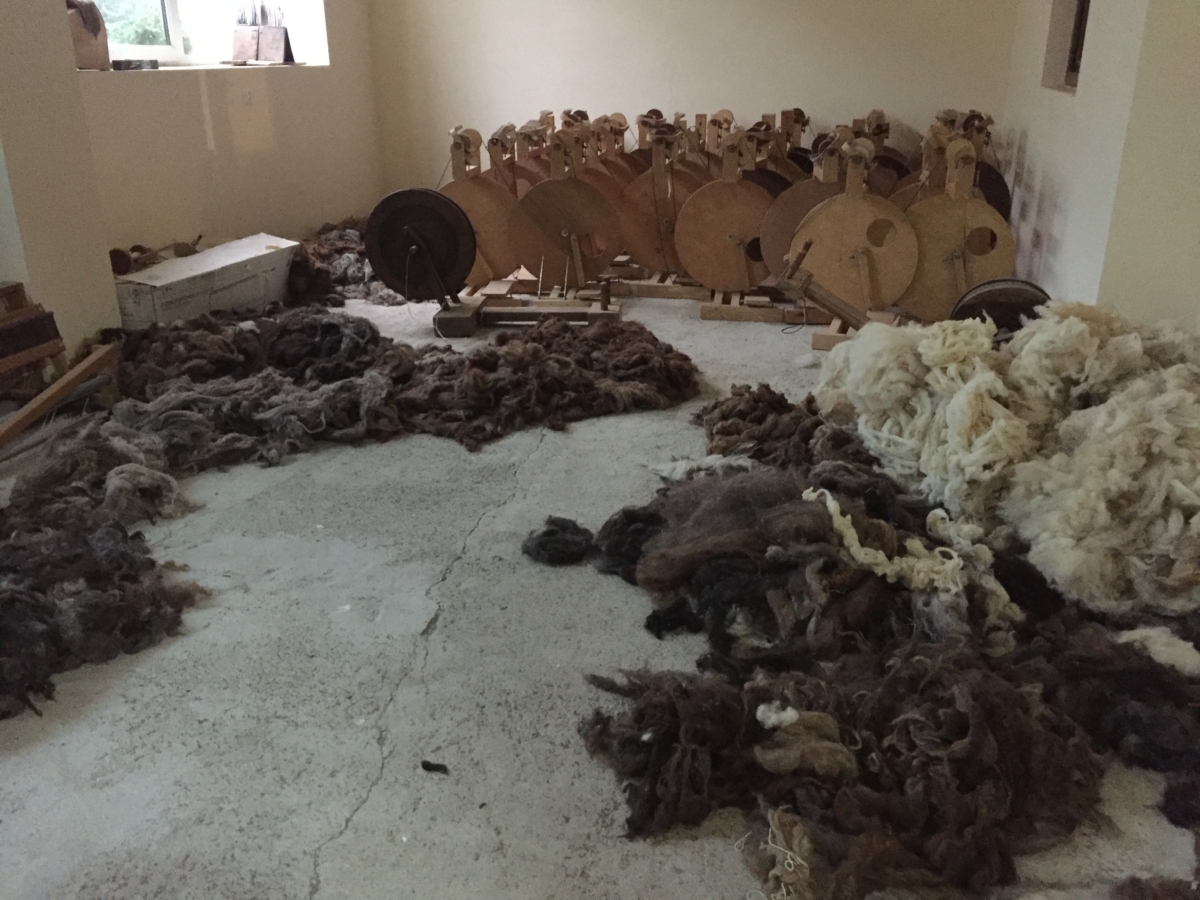 • Entrepreneurial Dutch couple stimulates tourism in rural Armenia
• A look at Armenia's economy during Pashinyan's first 100 days
• Op-ed: EU Armenia relations after the Velvet Revolution
"In 2017 we bought school textbooks for all the students of the village. Then we gave New Year's presents to refugee children living here, and organized a New Year's performance for all the children," says Ruzanna Torozyan.
Initially, workers at the factory only spun thread. Today, however, they produce various products from natural wool: carpets, clothes, pillows, bags and toys.
"What makes us interesting is that the yarn is environmentally friendly and we do not dye it. In nature there are sixteen shades, and we work with these shades. In Armenia this is the only such enterprise," says Ruzanna Torozyan.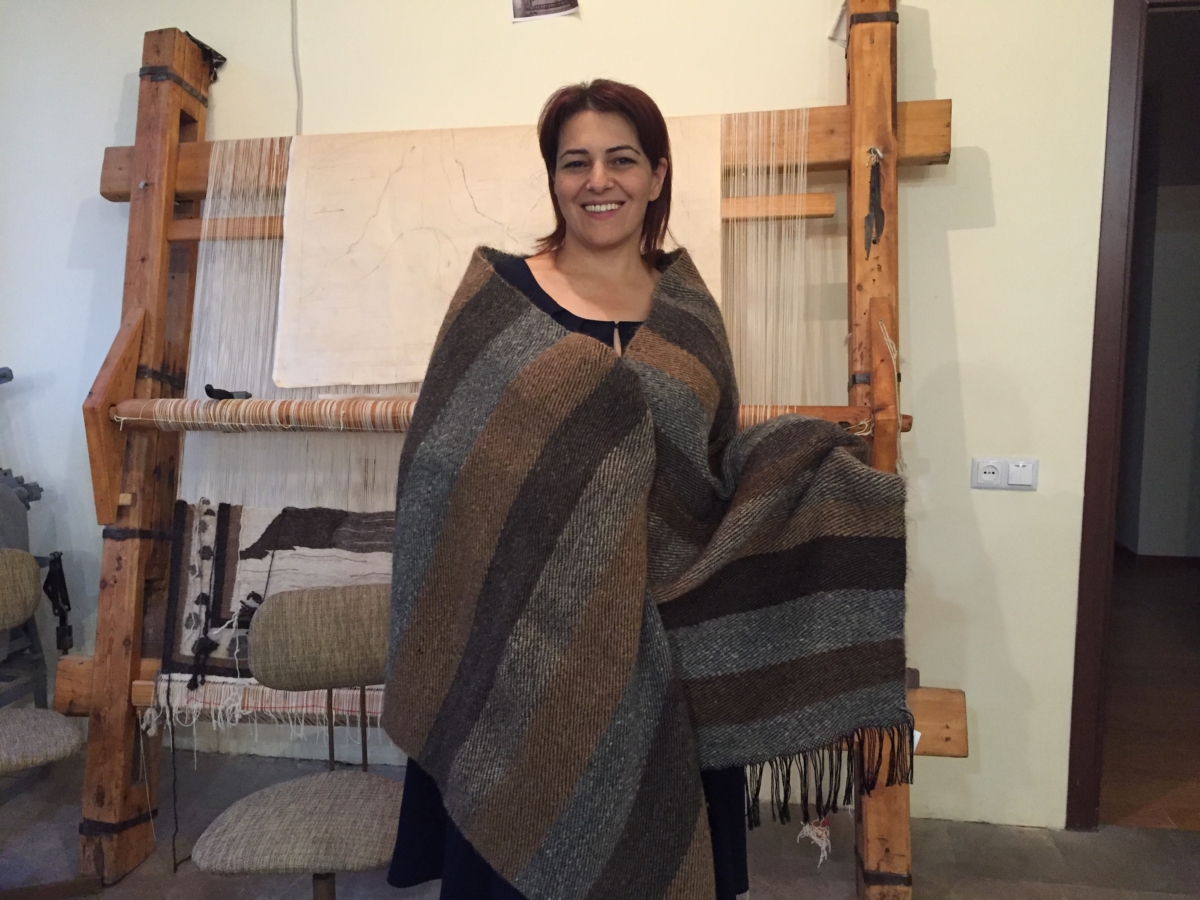 Shinuhayr is on the way to the famous Tatev monastery, which is visited annually by thousands of tourists.
Until recently, tourists avoided the village. But now many people visit, given the opportunities to observe the tradition of Armenian carpet weaving from up close.
"With the My Armenia programme, we have developed a special travel package, and over the past month and a half, 86 tourists have already visited us!" says Ruzanna Torozyan.
Tourists pay for entry, and the ticket includes not only an excursion but also a treat.
The village now holds a sheep shearing festival as well. After sitting in an auditorium and watching how the shearing process takes place, tourists can then go see how the wool is washed and cleaned.
The next stop for tourists is to watch the wool being combed and turned into yarn. The tour ends where tourists can observe the carpet weaving process.
The company also offers tourists the opportunity to take part in workshops.
"During these three years we have not only developed our product, but also contributed to the development of tourism," says Ruzanna Torozyan.
In the summer of 2018, two craftsmen participated in the Folk Life festival in the United States, which was organized by the Smithsonian Institution in Washington State National Park. There they demonstrated the whole process of creating lint-free carpets.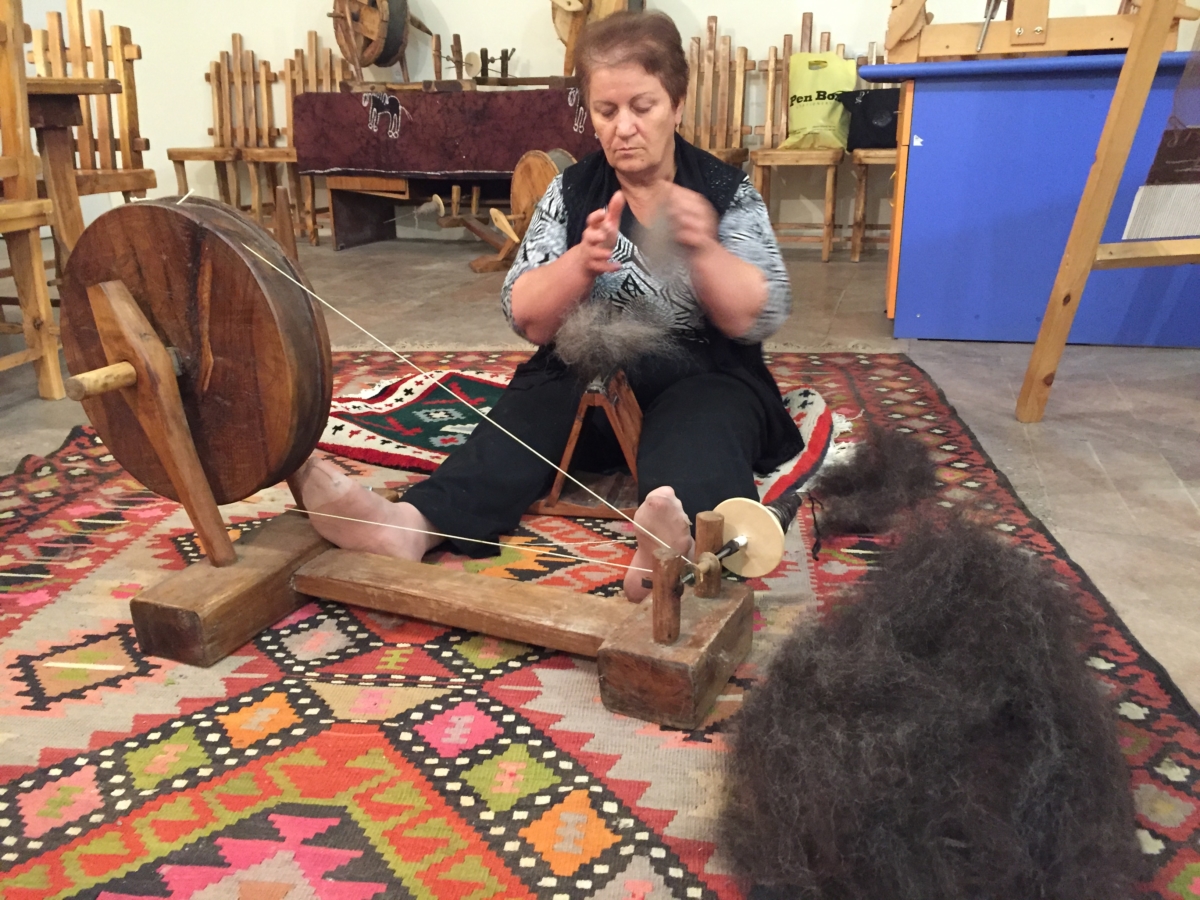 "The festival lasted two weeks, and while our craftswomen presented their work, we talked about our tourist offers. We see the result right now – this year most of the tourists who visited us said they learned about us in the USA," says Ruzanna Torozyan.
She is also pleased that the government has become interested in the industry, and that officials are trying to help them find new opportunities.
"Recently the adviser to the prime minister, Srbuhi Ghazaryan, came to visit us. She said that they already had agreements with Scandinavian countries and with Armenian entrepreneurs from Russia who will represent our products.
"This means an increase in production, and we can double and even triple it. If the market expands, so will the number of jobs," says Ruzanna Torozyan.
Torozyan says they are also considering opening a large wool processing factory in the Syunik region.
There they would be able to take wool from local farmers, process and wash it. Another factory will then specialize in the production of yarns and carpets.
Such an enterprise will solve the problem of selling wool, as well as stimulate the sheep breeding industry – not only in Shinuhayr, but also in the neighboring villages of Halidzor, Khot, Tatev, Tegh and Khndzoresk.