Problems of southern Armenia, Syunik region, revealed in personal stories: Part 3
Housing problem for the Karabakh people in Armenia
The Karabakh War of 2020 and the September 2023 hostilities have dramatically altered life in the southern, Syunik region of Armenia. This is especially true for the economic development of the region, the ability of local residents to earn and support their families.
The situation in Syunik has been particularly aggravated since May 2021, when Azerbaijan's armed forces invaded Armenia's sovereign territory. The region lost dozens of hectares of land that was used for agriculture. Another part is under the direct aim of the Azerbaijani military. While the main occupation of the population here is farming and cattle breeding.
At the same time, many former residents of Nagorno-Karabakh have settled in this area – those who moved here after the war in 2020 and those who were forced to leave their homeland in September 2023.
JAMnews presents a series of articles about the residents of Syunik and their problems. This article is about the large Badalyan family from NK, who now live in a small house in the village of Nerkin Khndzoresk.
Big family in a small house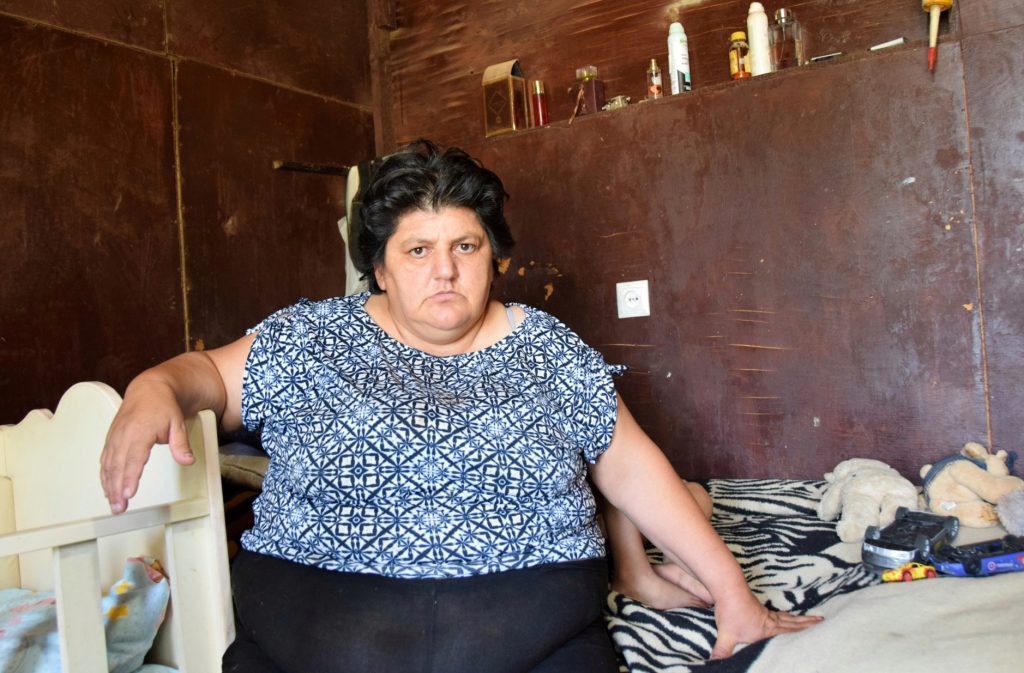 The family of 53-year-old Marine has been living in the village of Nerkin Khndzoresk for 3 years. Her son Armen, his wife and 5 children live with her in the only room of a small house. The youngest, Koryun, was born in September 2022. Her cat with three kittens also lives here.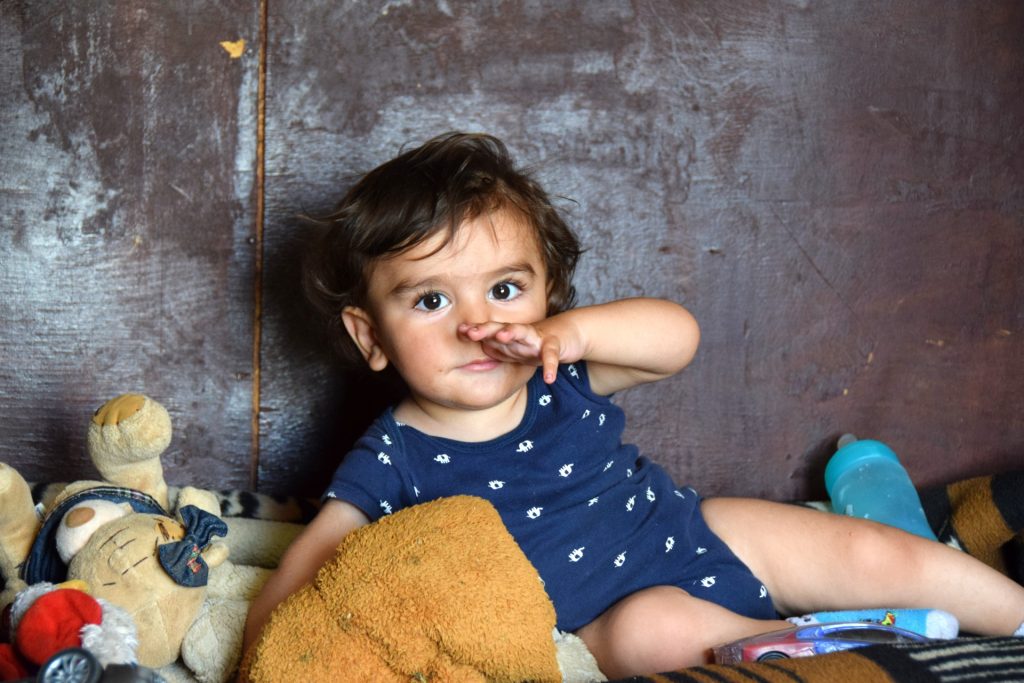 The Badalyans are one of thousands of families who had to leave everything behind and move to Armenia during the 44-day war in 2020. They could not return as their settlements came under Azerbaijani control.
Marine tells the story of how her family moved from the Armenian town of Artik to Nagorno-Karabakh:
"In 1997, with my husband and two sons, we decided to move to Nagorno-Karabakh. It was difficult to live in Artik, my husband was ill and ,y eldest son had a disability. We had to sell our house to pay for his treatment. We moved to the Kashatagh region of Nagorno-Karabakh, to the village of Gala; we thought that we would live here for a few years and come back. But there I realized that I was in the right place, I was home. And we didn't come back."
She says the happiest years of her life were spent in Gala. Her son got married, four grandchildren were born, they planted a garden, built a house. They did not live richly, but happily. The grandchildren had everything they dreamed of. One room in the house was set aside just for their toys. And now they have a few toys given to them by neighbors, and they play with kittens and chickens.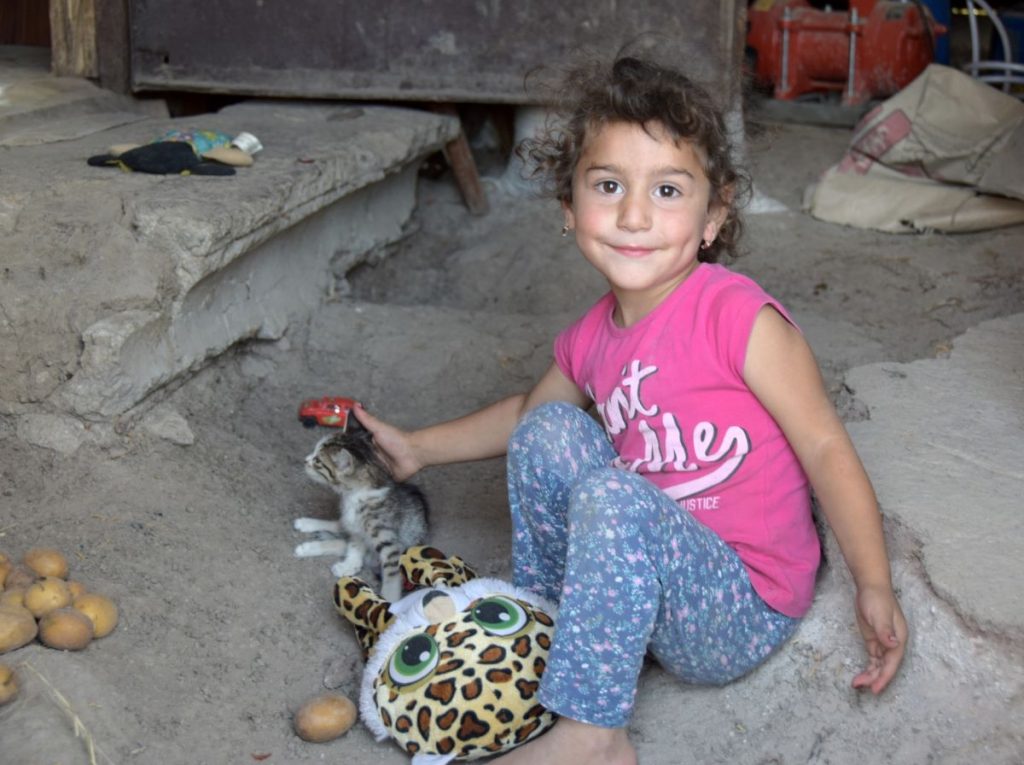 Marine thanks the villagers of Nerkin Hndzoresk for taking them in, helping them as much as they could, providing them with the house where they now live, and one hectare of land free of charge.
"But still, home is where your heart is, and our hearts stayed in Gala. We had no intention of leaving during the war. Only I, my daughter-in-law and her grandchildren, and a neighbor stayed in the village. And we left without taking anything with us, at the last minute, when an airplane was shot down near the village."
---
---
"The important thing is that the kids don't go hungry."
The decision to move to Inner Khndzoresk was not accidental. Her daughter-in-law, Lusine, is from this village, and Armen has been working here as a shepherd for 10 years.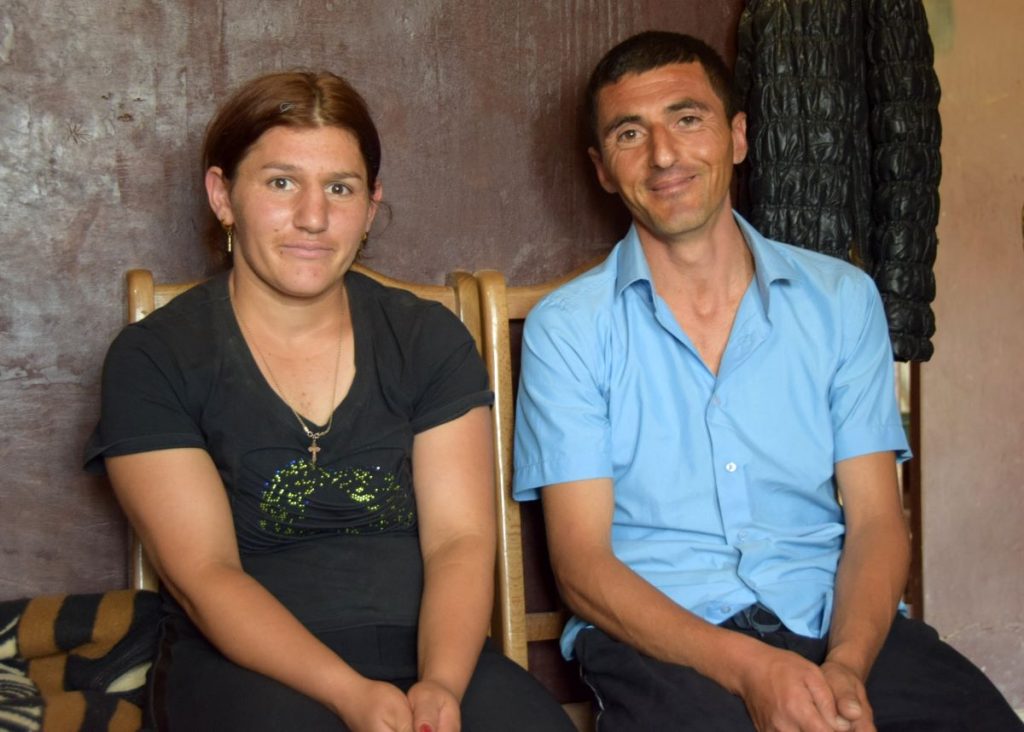 The family of seven lives on Armen's salary of about 100,000 drams ($240); 70,000 ($190) is the allowance given to the children.
According to Marine, part of the money is spent on paying off a loan for a washing machine and an electrically heated water tank:
"And when we pay back the debts accumulated over the month, we are left with empty pockets again. We barely survive. The main thing is that the children do not go hungry.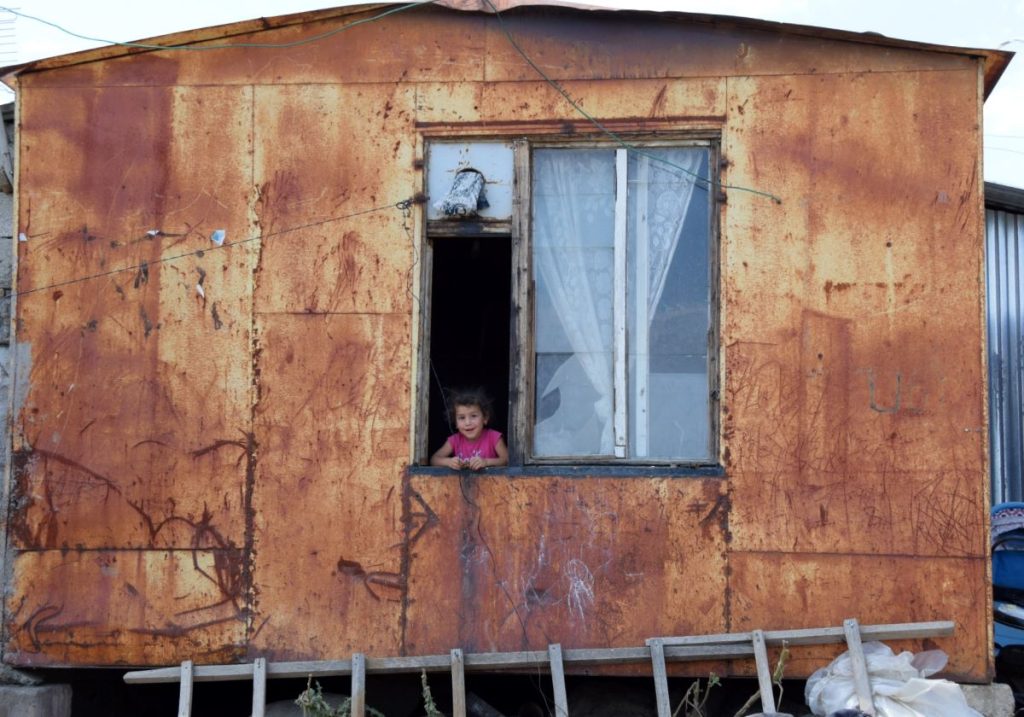 According to official data, after the 2020 war, 950 families (3,600 people) were forced to leave the Kashatagh region of the unrecognized NKR alone, where Marine's family lived. In general, more than 90 thousand people found temporary shelter in Armenia. But 70% returned to NK after the end of hostilities, as Russia deployed its peacekeeping contingent here, whose obligations included ensuring the security of the population.
For those who had nowhere to return, in 2022 the Armenian government approved a program of state support. Under this program, they are allocated certificates for the purchase of housing.
As of December 2022, 3200 families were considered beneficiaries of the program. Of these, 2231 families have received a certificate. It is not known how many have managed to solve their housing problems.
It is also unclear how the issue of providing housing to more than 100 thousand Armenians who left NK for Armenia after September 19, 2023 will be resolved.
The amount pledged in the certificate is not enough to purchase housing
Many people, with certificate in hand, are unable to buy an apartment, as the amount stipulated therein is insufficient.
The maximum amount for buying an apartment in Yerevan is 8 million drams ($20,000). It is not enough to buy a one-room apartment on the outskirts of the capital. The value of 1 square meter of real estate in the capital varies between 206,000-796,000 drams ($515-1990). Over the past year, prices in different quarters of the city have increased by 4.1-16.6%.
10 million drams ($25,000) is allocated for purchasing housing in Armenia's provinces. But here too, housing prices have risen recently.
The tourist town of Tsakhkadzor is traditionally the most expensive. In December 2022, 1 square meter here cost an average of 394,000 drams ($985). The second place is occupied by Abovyan, where the price of 1 square meter is 250,500 drams ($626).
The most the government is ready to pay to families who will settle in border settlements is 14 million drams ($35,000). Strange as it may seem, prices have also increased significantly here. In Syunik region they have increased by 14% on average, in Kapan and Sisian cities to 19.3%. The price of 1 square meter here is 161,500 drams ($403).
Even in the town of Jermuk, which was under active shelling by Azerbaijan in September 2022, the price of apartments went up by 13.5% compared to last year. 1 square meter costs 117,000 drams ($292).
In the border region of Tavush, prices have increased by 10-20%. The most expensive apartments are in Dilijan. One square meter costs 166,000 drams ($415).
In the bordering Gegharkunik area, the prices increased within 7-25%, reaching 75,200 drams ($188) per square meter in the town of Gavar.
But it is not only prices that frighten people who have just survived the horrors of war. They do not agree to living in the border zone, possibly being in the epicenter of hostilities again.
Many came without documents
Another problem associated with certificates is that their validity period is only 90 calendar days from the date of issue. During this time their owners need to have time to solve not only technical problems related to the purchase and sale of housing, but also to collect and submit to the bank all the necessary documents.
And this becomes a problem for those who left their homes during the war and were not able to bring any documents with them, not even an ID card. There are people who had to hide for 24 hours in shelters from where they were taken to Armenia. There are also cases of people who lost their documents on the way.
Their recovery in Armenia is complicated by the fact that not all the database in NK has been digitized, as well as problems with the integrity of the archives.
The Badalyans don't have all the documents in hand either
As compensation, the Badalyan family even received two housing purchase certificates from the state, one for Marine and the other for Armen's family with many children. The maximum amount of 14 million drams was given to each of them, as they decided to settle in Nerkin Hndzoresk, a border town.
Armen has already found two suitable houses. One of them also has a stable where he can keep animals. The house is being sold for 16 million drams ($40,000), but that doesn't scare him. If he makes money, he will find a way to do it.
The certificates are available, the houses are also available, but the family continues to live in the house, as Marine and her son did not bring the necessary documents with them.
Armen says that despite all the difficulties, his heart is calm.
"Thank God, the whole family left Karabakh, everyone got to Armenia alive and healthy. We brought our life. Isn't that not enough? And many didn't manage to do it."
He looks at the houses that may soon become his property and thinks about what work to do first to pay the full price.
But Mariné doesn't hope for anything. The issue with the documents has not been resolved yet, and the certificate is about to expire.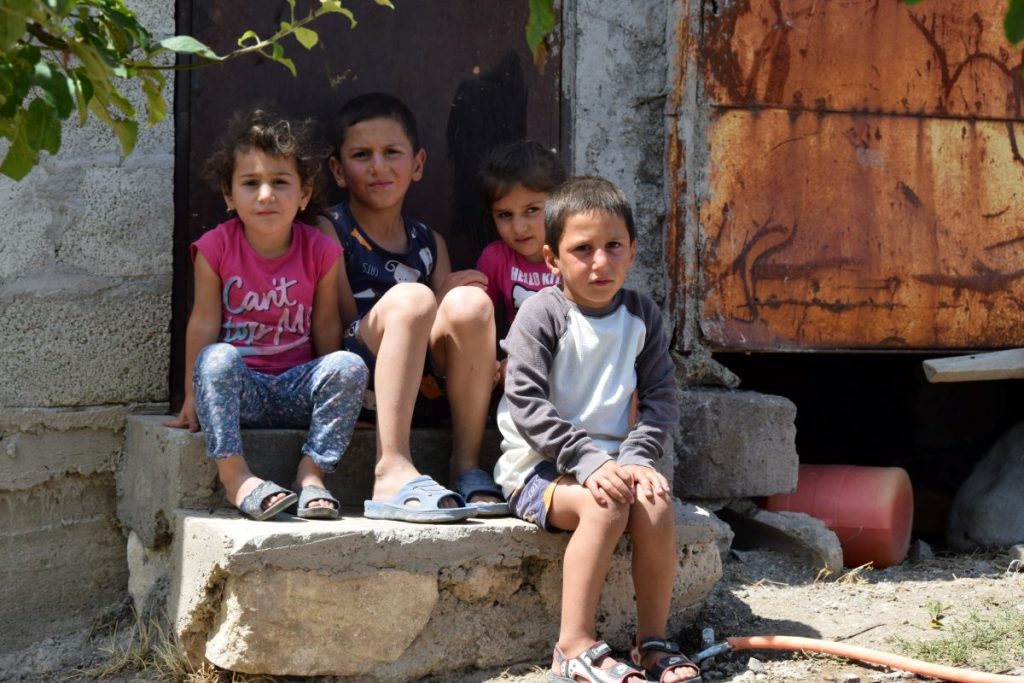 This publication was produced with the financial support of the European Union. Its contents are the sole responsibility of EU4IM's beneficiary MediaGET/JAMnews and do not necessarily reflect the views of the European Union
Follow us – Twitter | Facebook | Instagram
Housing problem for the Karabakh people in Armenia