How Tbilisi marked May 9: the first 'Immortal Regiment' and a counter-demonstration
Two demonstrations took place today for May 9 – also known ass Victory Day, a celebration of the end of WWII and the surrender of Nazi Germany.
Several dozen people came out for a march of the Immortal Regiment which is being held in Georgia for the first time.
Much of the public believes that the demonstration is part of a Russian propaganda campaign, and thus a number of activists came out in protest of the march.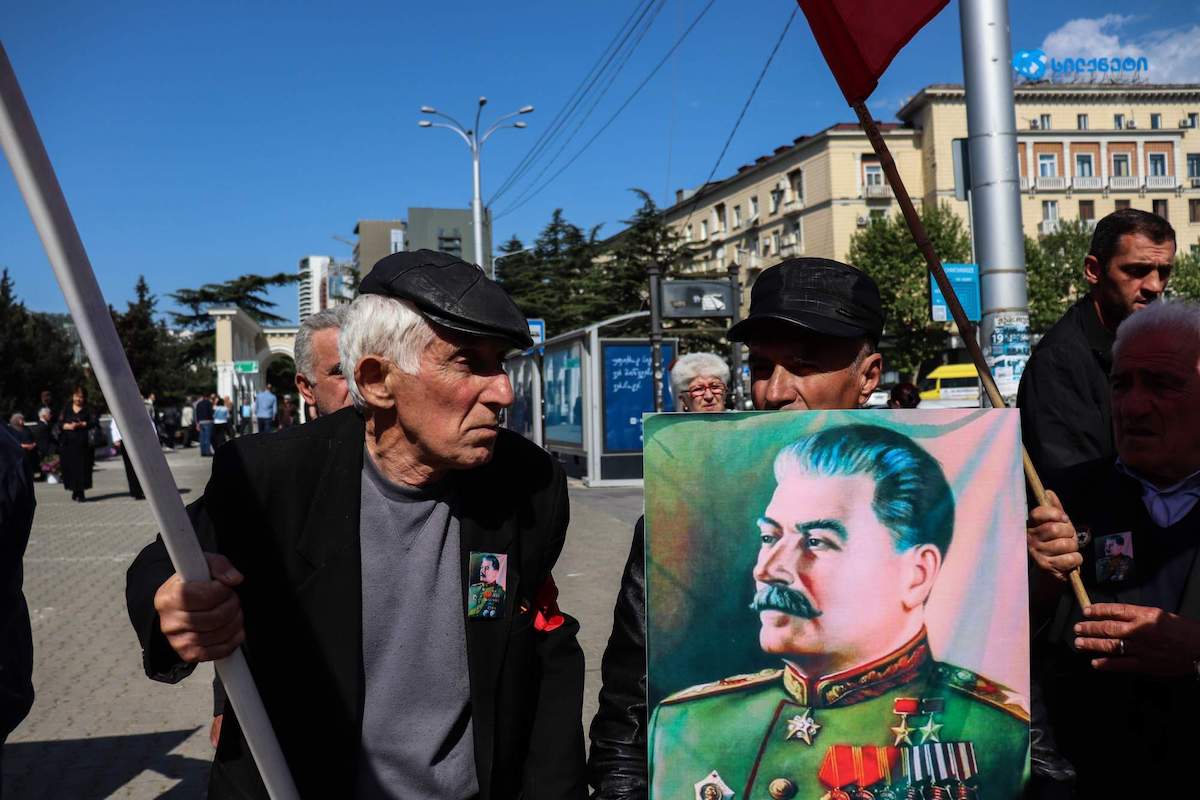 •Only a handful of Georgian veterans remain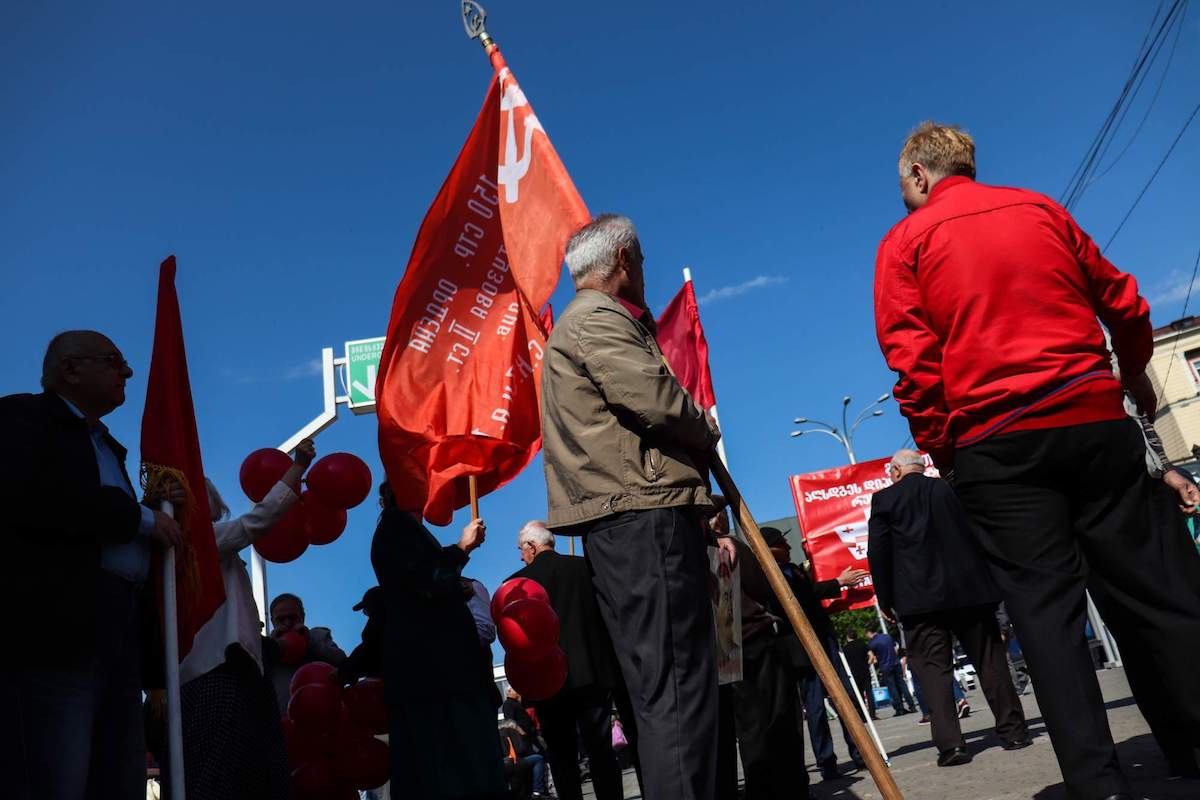 Some participants held not only portraits of relatives killed in the war, but also portraits of Stalin and red Soviet flags – despite the ban in Georgia on the use of Soviet symbols.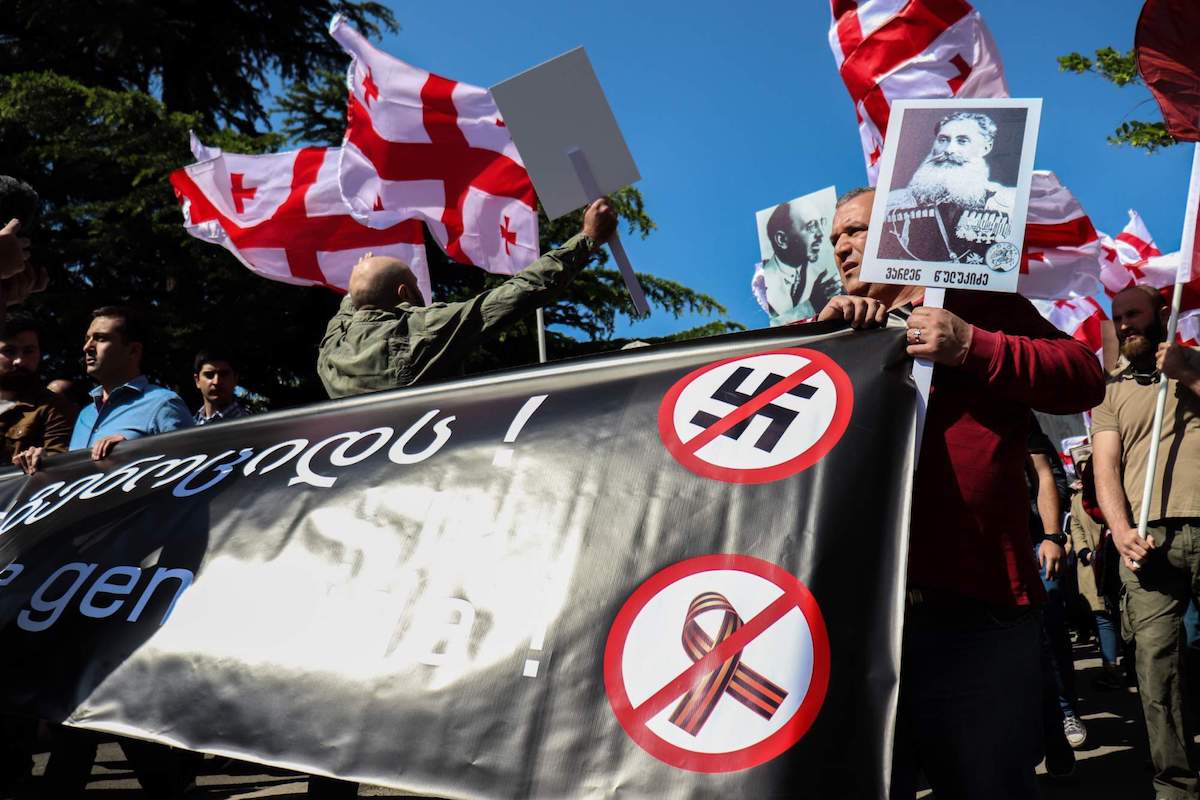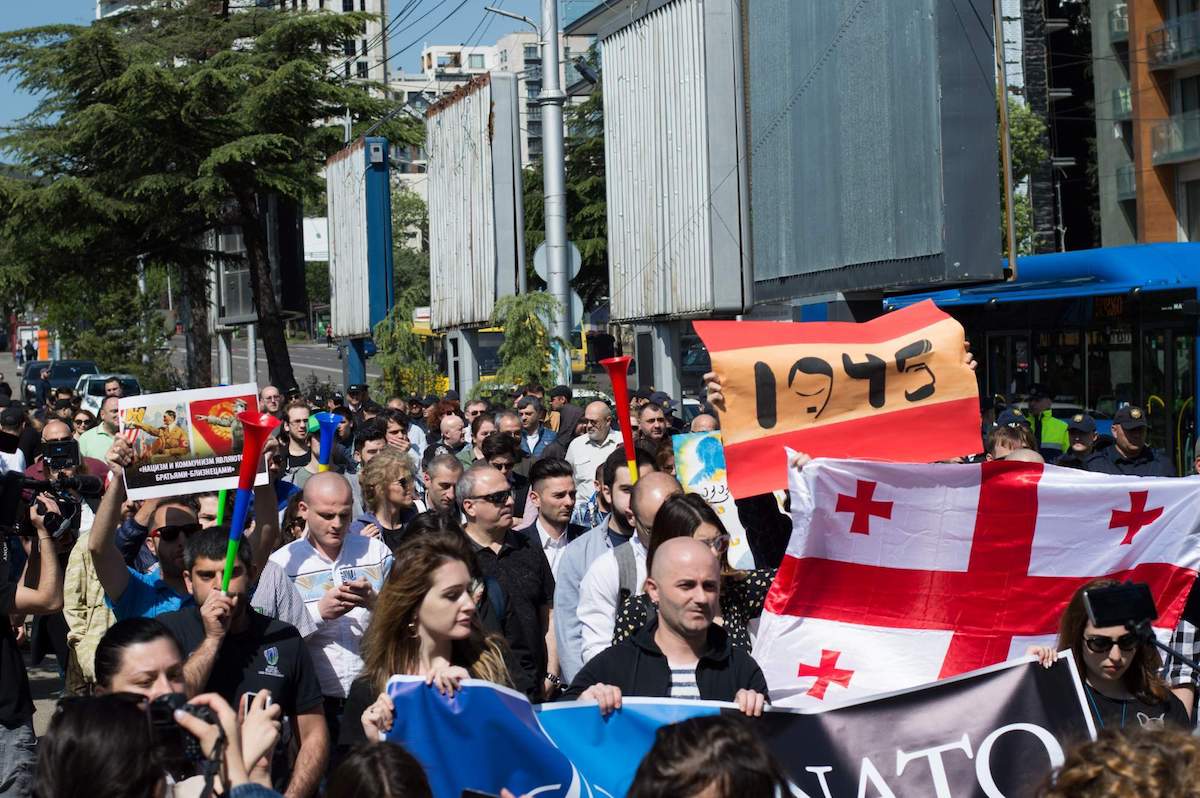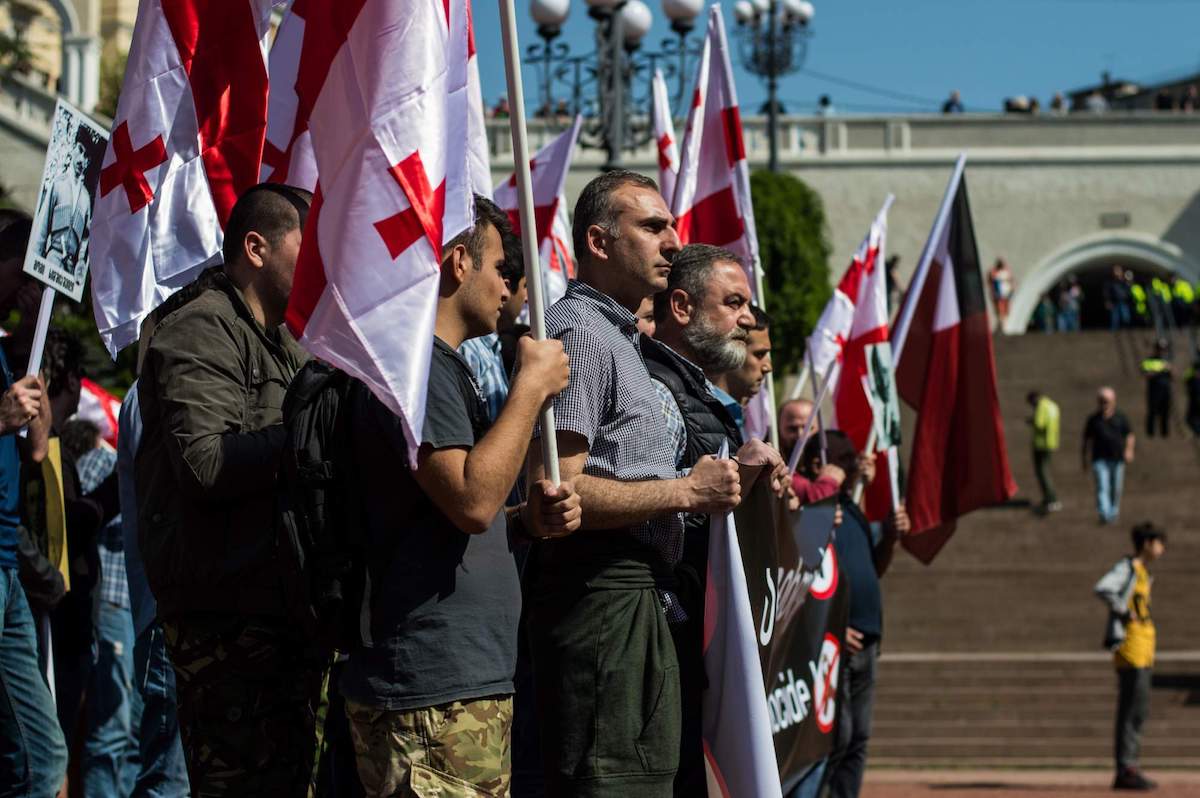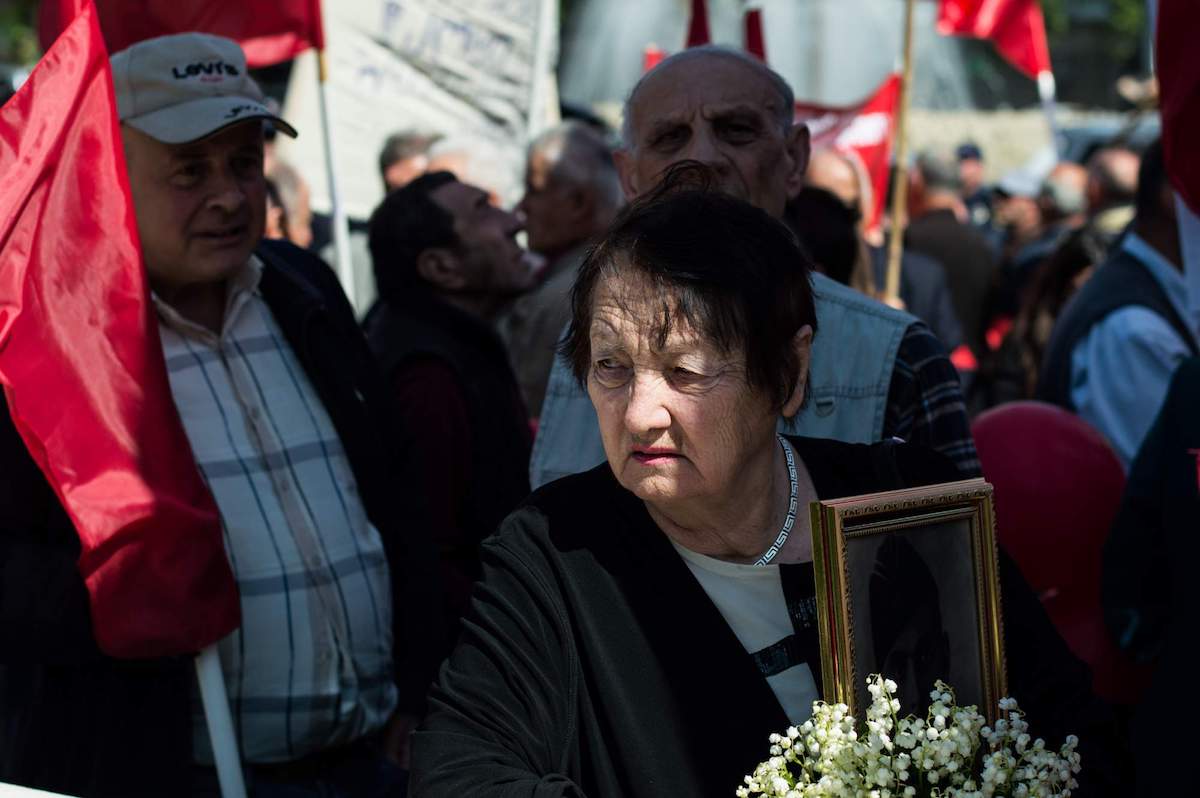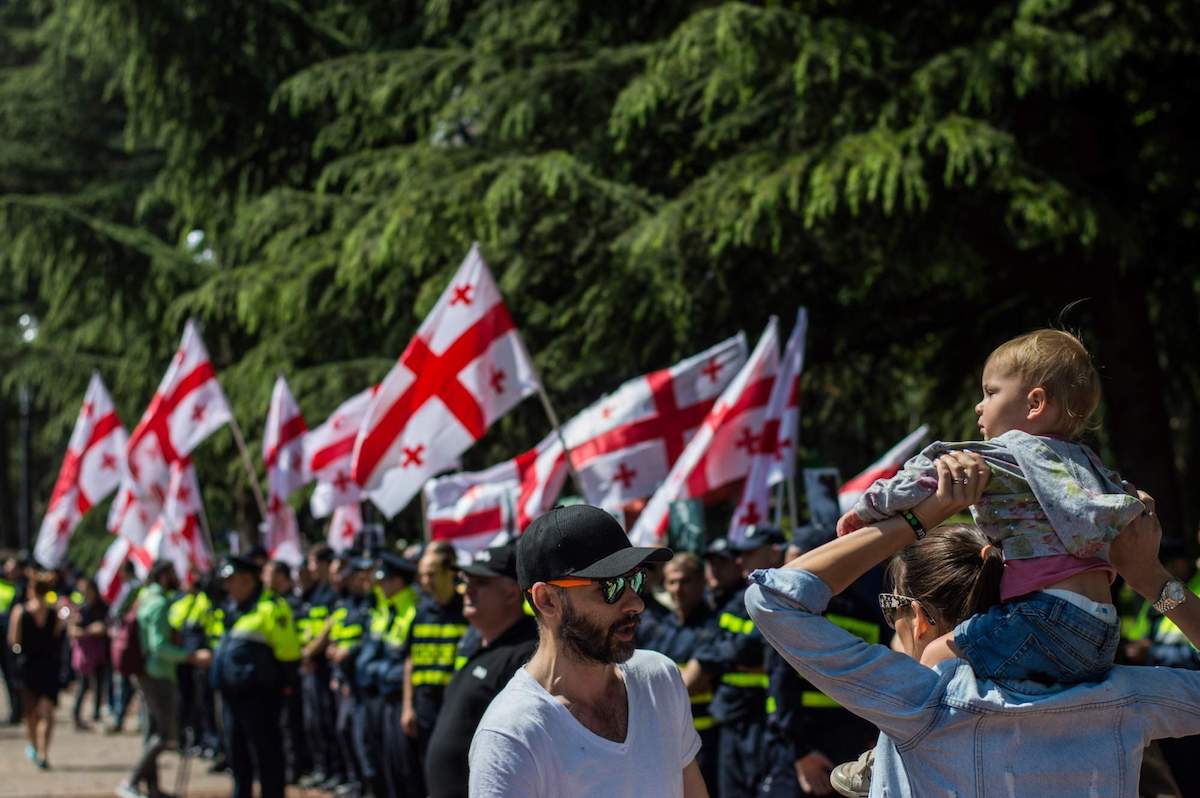 Between the participants of both demonstrations, police cordons were set up in Vake Park. One of the participants of the "counter-demonstration" was detained. According to the Ministry of Internal Affairs, he tried to hit participants of the march with a flag pole.
This morning, veterans, politicians, government officials and the public gathered in Vake Park to honor the memory of those killed in the Second World War.