He's a Dragon
"There is a psychodrama technique in psychology: if you want to be confident- play confidence. You want to be tender – play tenderness. Thus, a certain internal muscle is worked out.
Indar Dzhendubaev is a filmmaker from Karachay-Cherkessia, who has won great renown through his fantasy-style film-'He's a dragon.' Dzhendubaev has just recently visited Abkhazia and, as a result of this trip, he has laid out plans to deliver master-classes for the young Abkhaz filmmakers on regular basis. In addition, as the filmmaker says, he has 'received some interesting proposals to shoot a film in Abkhazia.'
"I'm just starting to think about it, because the process of creating a project isn't an easy thing. At the meeting with Vice-President, Vitaly Gabnia, we touched upon the history theme, the project 'At the walls of Anakopia', which is being developed here. We made some rough estimates of purely cinematographic limitations and came to realize that 'At the walls of Anakopia' [a novel by Roman Petrozashvili, 1983], is yet a literary work and shaping it into a project is a serious matter. I need at least to read the story to make a decision, said Indar Dzhendubaev.
Indar Dzhendubaev's first major is psychology. He came into the production industry with the experience of comic book creator, director of the theatrical performances. In the film industry, he rose through the ranks from a staff assistant to a feature-length film director.
Not having either the professional education, or a comprehensive film industry in his native republic, Indar has become the first Abazian filmmaker. His first debut movie, 'He's a Dragon', was accomplished in the fantasy genre, which was a surprise to the filmmaker himself.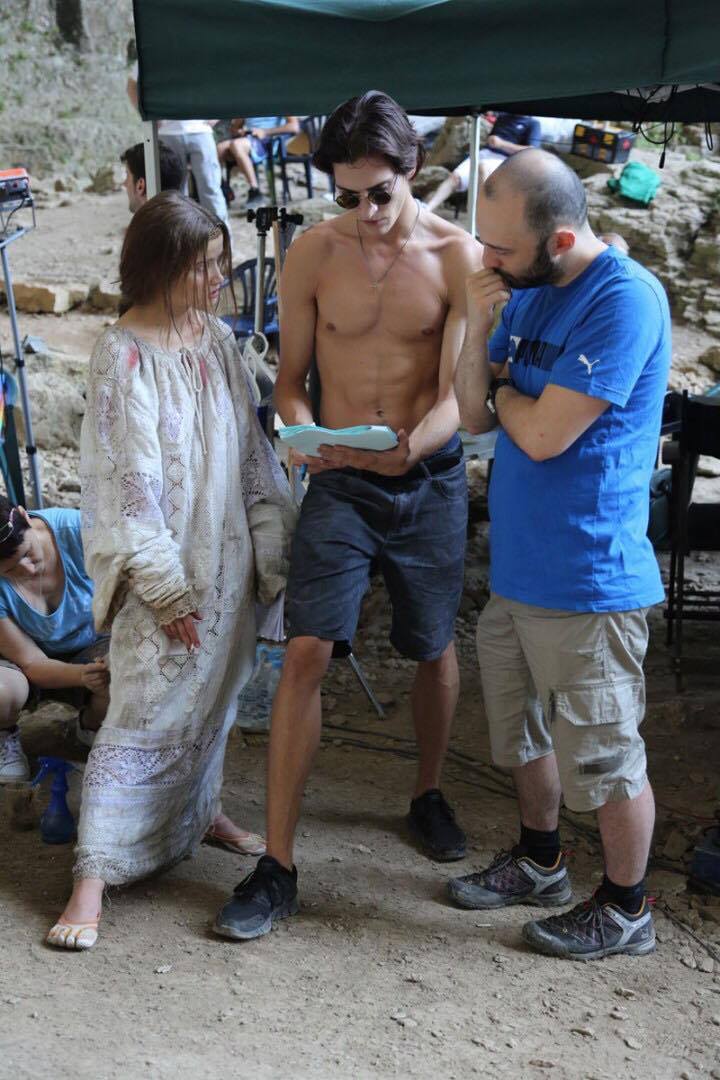 "There are no fantasy movies in my world, neither the 'Avatar', nor even the 'Lord of the Rings'. 'He's a Dragon' has become the first one.
Later, Indar said, the film 'He's a Dragon' actually focused on exclusively ethnic motives.
"In my film, a dragon kidnaps a girl and then marries her. Of course, then it takes long to explain to the outsiders that kidnapping is an important part, a tradition, from which everything begins.
The producer of this project was Timur Bekmambetov, a prominent Russian filmmaker, whom Dzhendubaev collaborated with on the film 'Abraham Lincoln: A Vampire Hunter', in 2011.
Indar Dzhendubaev worked in Hollywood for 4 years. Now he is a filmmaker at the Russian BAZELEVS film studio, one of the leading producers of video commercials and feature films (set up by Timur Bekmambetov).
Indar Dzhendubaev has recently launched the second part of 'He's a Dragon' project, this time in China.
In his words, the first part of the movie was well-perceived there-over 5million people watched a pirated version on one of the Chinese websites within 2 days.
Indar Dzhendubaev said, he was exploring Abkhazia just now, though he had never felt himself a stranger there. And that's apparently not surprising: the Abkhazians and Abazians are very kin nations, to such an extent that, according to the Abkhaz Law on Citizenship, apart from ethnic Abkhazians, only the Abazians can automatically become the citizens of the Republic of Abkhazia.
The opinions expressed in the article convey the author's terminology and views and do not necessarily reflect the position of the editorial staff.
Published: 06.10.2016