Giorgi Tsagareli, Tbilisi
The series of photos "From my soviet life by Tbilisi photographer, Giorgi Tsagareli; story 3.
During one of the last proletarian holidays that was marked in Georgia,  I, as an employee of the youth newspaper, was tasked to make a report on the forthcoming event.
Those boring holidays, that we had been surrounded since an early age and that brought joy to us only in childhood, were perceived as an ordinary events. Therefore, I was not really enthusiastic about taking these photos.
Nevertheless, having been granted a press pass on the day before, I took to the Republic Square early in the morning.
I can't say it was boring, as the military parade and civilian demonstration were rather dynamic events. After the Tbilisi garrison troops passed by, the square became deserted and the first column of civilians started forming at the edge of it.
Suddenly something sort of snapped inside me. Not completely realizing the essence of what I was going to see, but already understanding that I was doing something revolting, I went to the center of the square and started taking photos of those small people, who were holding huge letters that formed completely unrealistic statements.
Everybody understood long ago that communism would never win, but the communist slogans were automatically perceived as a mandatory addition, though it wasn't essential to live out these slogans.
While standing in the center of the square in plain view, I suddenly felt that I was shivering from fear. It seemed to me that they would come up, grab me by the elbow and ask: "What are you taking pictures of here, pal? The jocularity of this situation that developed right in front of my eyes was very striking. But it was obviously striking only for me, since nobody came up to me.
I successfully finished taking the photos, but I published these photos only several months later, since the Soviet "internal censorship" was very much deep within me. It took me quite a long time to get rid of that.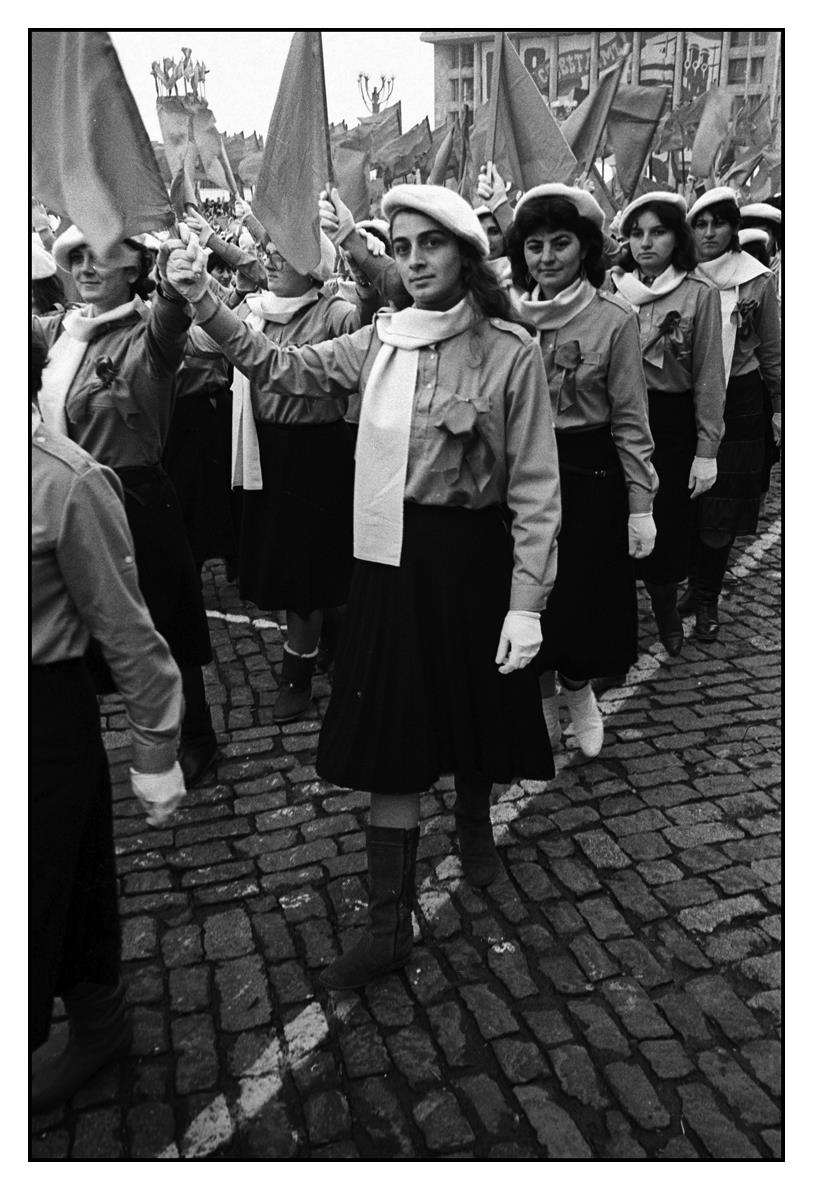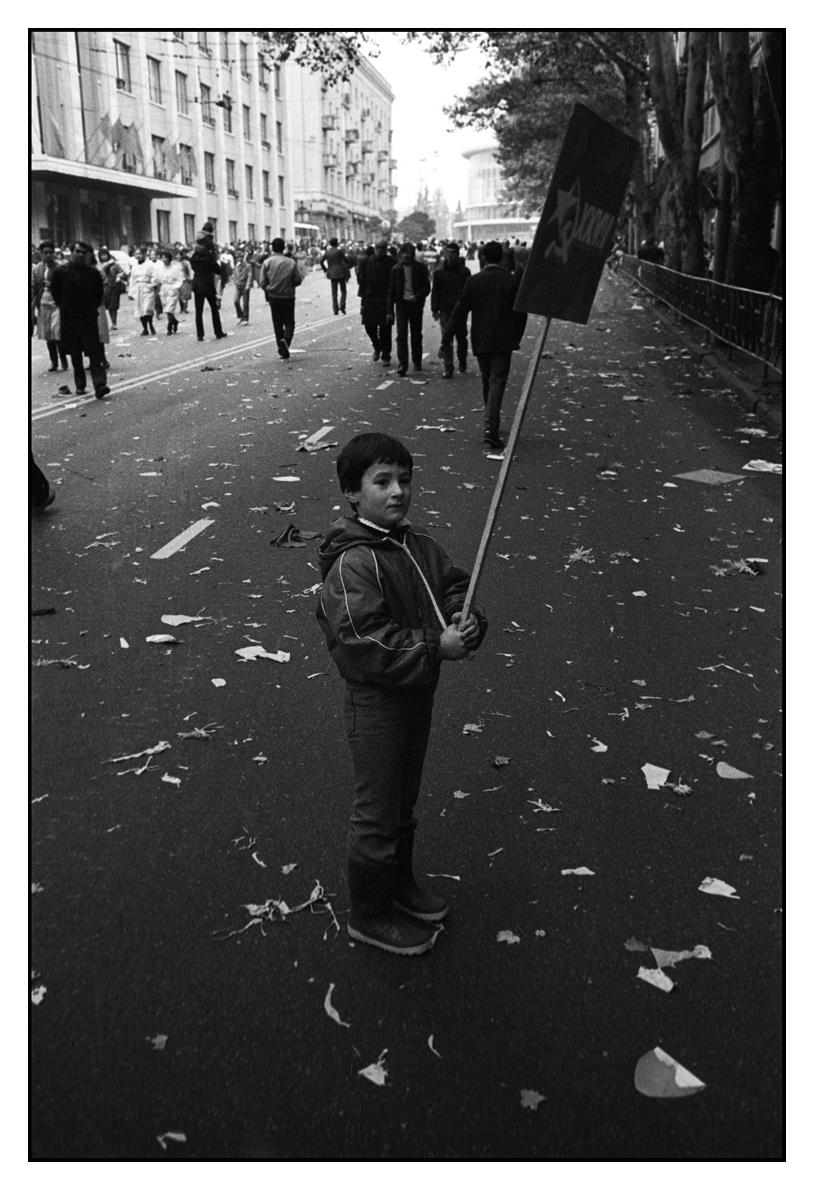 Published: 06.07.2016