"My future is in America, I'm not going to return" - how Georgians who won a green card live
Every year 50,000 people around the world win the "lottery" to obtain a US residence permit known as a green card.
And every year, more people are applying from Georgia. Over the past ten years their number has almost tripled — n 2011 39,253 people filled out the application, but in 2021 this number increased to 112,464.
In 2022, 2,071 Georgian citizens won the green card. In total, from 2002 to 2022, 18,737 Georgians became green card holders.
JAMnews talked to Georgians who moved to the United States after receiving a green card. We were interested in how it changed their lives and what difficulties they faced on the way to the American dream.
Leah Liceli, 57 years old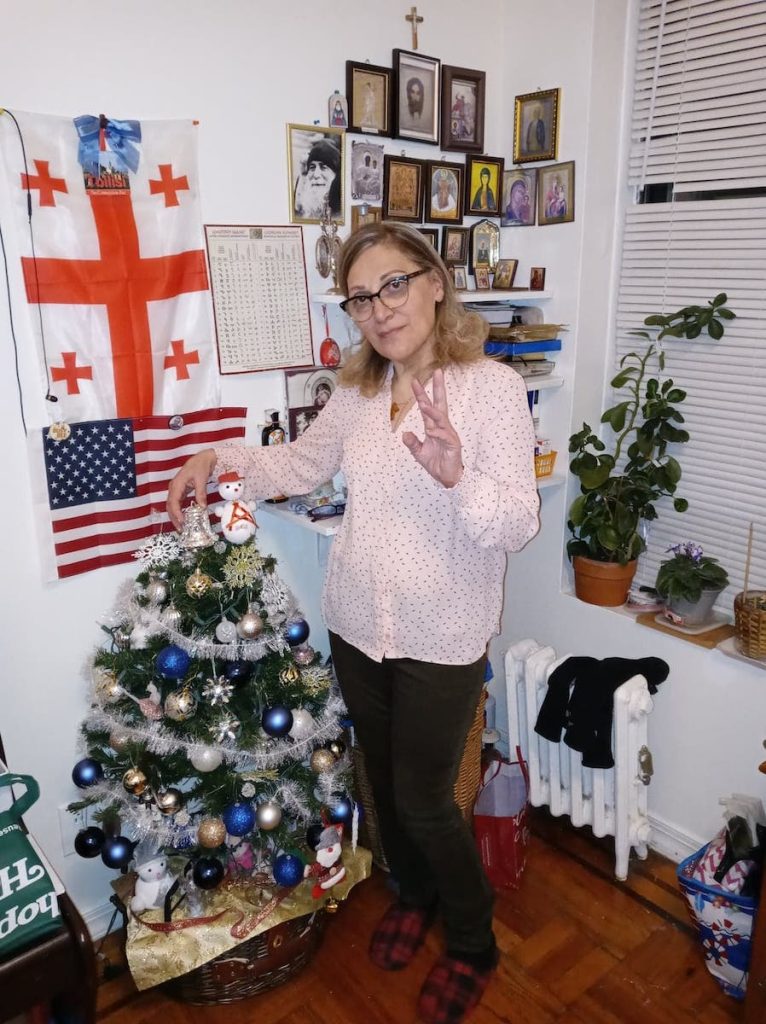 Once a friend suggested I take part in the lottery, but I didn't win. They encouraged me to try again next year. "If I didn't win the first time, why would I the next?" I replied. He still collected everything and filed for me.
At that time I worked in the theater, in the wardrobe. During one performance my friend called me: "Congratulations, you won the green card." I screamed. I didn't know whether to believe it or not, but I knew it would help my family.
So oMarch 31, 2013, we took off from Tbilisi, and on April 1 we arrived at JFK Airport.
Manhattan to me was a mirage from movies. It was really impressive, but I was expecting something else. Reality is always different from what we imagine.
My husband and I have been looking for a job for two months. We bought two tickets, then collected money for documents and left with a huge debt. My husband soon began working at a construction site. And I began to care for the elderly.
I started studying in Russian. Over time, I still learned English and now I speak it well, but I work with Russian-speaking elderly people. I advise all newcomers to take English courses.
I have been working for nine years. It's very difficult. Someone is pretentious, someone is aggressive, someone has fallen and cannot get up at all. You have to pick them up, turn them over, change their diaper. This is hard physical labor.
Everything here is different from Georgia. In fact, you start life from scratch. You don't even have a cup or plate. Over time we bought a table; I arranged a corner with icons and started plants.
I paid off my debts and bought an apartment in Tbilisi. I pay $1,350 just to rent an apartment here, and the phone bill alone is $40-50. The salary here is high, but the expenses are too.
I want to thank America for accepting me and giving me a job. In this country if you are not lazy, the state will always allow you to achieve something. But it will take a lot of work.
Many Georgians often go the wrong way. If you come here and start taking drugs, you're dead. There are too many suicides. Many do not survive.
I have not had the luxury of traveling around America. One day I may be able to travel, but I think I will be back in Georgia soon. I have an elderly mother at home and I want to care for her.
I came here with completely different dreams. I wanted to work here in the theater as well. I really love art, this is my field. I couldn't make this dream come true, but I bought a sewing machine and I have several clients whom I sew for. When I come home tired after working with the old folks, I sit down and sew.
Tamar Farsadanishvili, 42 years old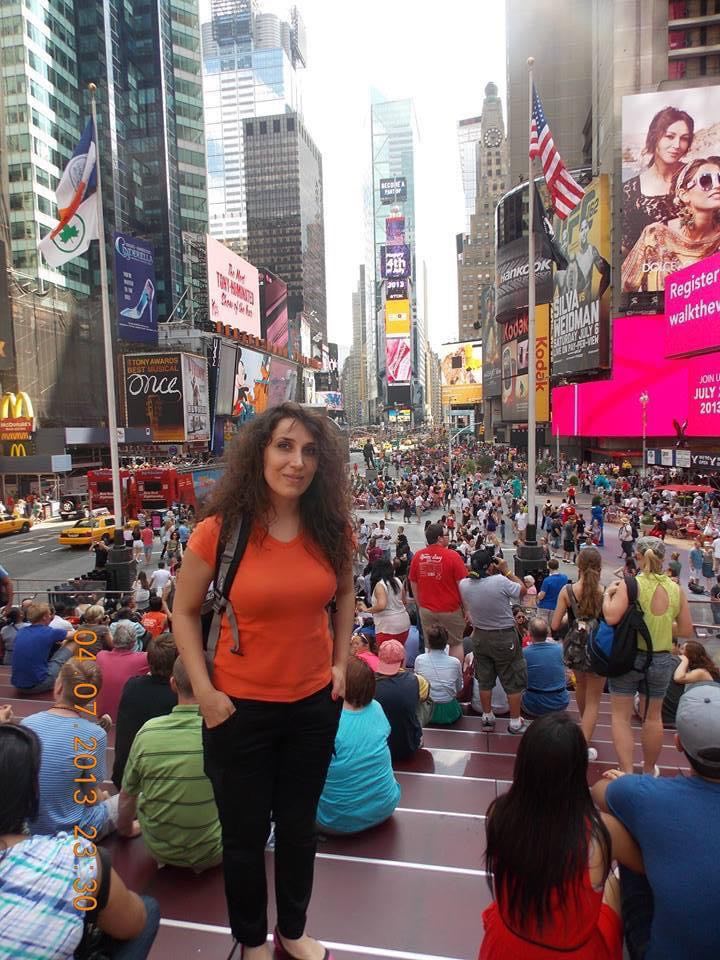 It was 2013. There was one day left before the end of the lottery when my friend came and said that I had to fill out a green card, whether I wanted to or not. He did everything himself — he took a picture of me at home, uploaded all the documents and sent them off.
After that I didn't even think about it. My friend reminded me to check the results in six months. I checked and it turned out that I won.
I was 33 years old. I'm a dentist, but in Georgia I couldn't achieve what I wanted; I saw this as a real opportunity to get ahead.
It was the right time to start a new life and I happily left for America. Before leaving I took tests and watched films in English to learn the language. I knew where I was going and knew it wouldn't be easy.
I came with five thousand dollars, found a room in Brooklyn and settled there. And I realized that if I didn't start working, I wouldn't last more than a month.
I wanted to study and work in my profession, but this was a somewhat distant plan, and I knew that in any case I would have to work with older people first.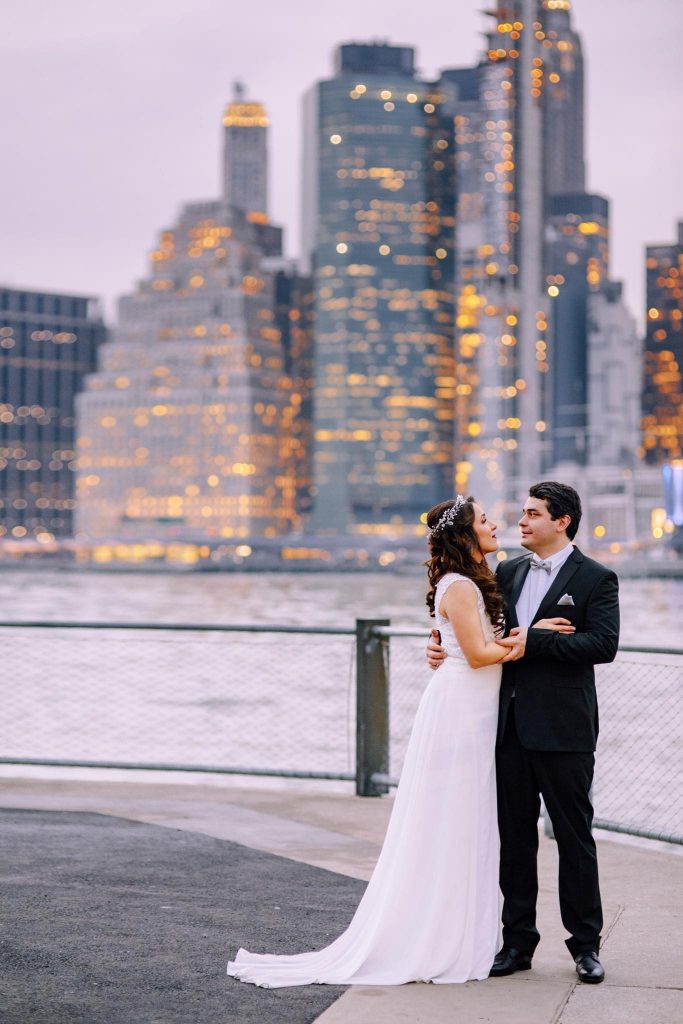 I worked for five months, saved up money and briefly returned to Georgia. I had a boyfriend there and anyway needed an operation. So I lived there for two years — I worked with the elderly, saved up money, and then lived in Georgia for several months.
I found out that I was pregnant, and it was time to make a decision.
And I decided to leave completely. I gave birth here in America, and at the same time enrolled in school for studying dental hygiene. I saved up money and hired a nanny.
I graduated from college and even got citizenship. Then I brought my mother and husband here and gave birth to my second child — he is now two weeks old.
My husband works in a hospital as a laboratory researcher. I plan to start working in my profession in the near future. I will be bringing my sister here soon.
On the weekends we go visit friends. They have a yard and we barbecue. Here we are very close to the Georgians.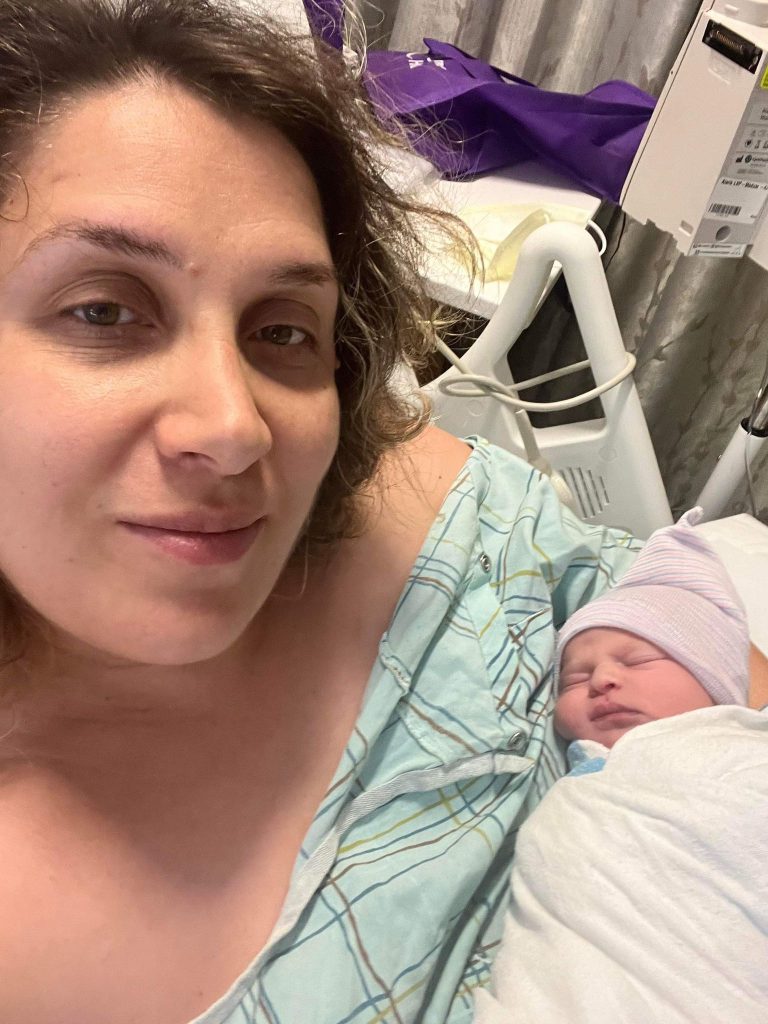 I also have American friends. A few days ago we cooked Georgian food and invited our American friends over.
We sometimes go with them to pick fruit. I really love this tradition. You enter a large area and collect seasonal fruits, put them in a basket and bring them home. And everything you eat is from the tree and for free.
The children and I picked berries, cherries, apples and blueberries. They had a lot of fun. We also saw Aladdin, the Broadway musical. When my first-born girl is a little older, we will go with her to watch The Lion King.
America gave me freedom. I no longer think about what I'm wearing when I walk down the street. I found a calm, peaceful and secure life here. If you work hard here, you will be appreciated. I have worked hard to achieve what I want, and I know that I will get a job in my profession and live the American dream.
I love New York. I love Manhattan. I love its noise and food. I am very happy here.
Shalva Saakadze, 32 years old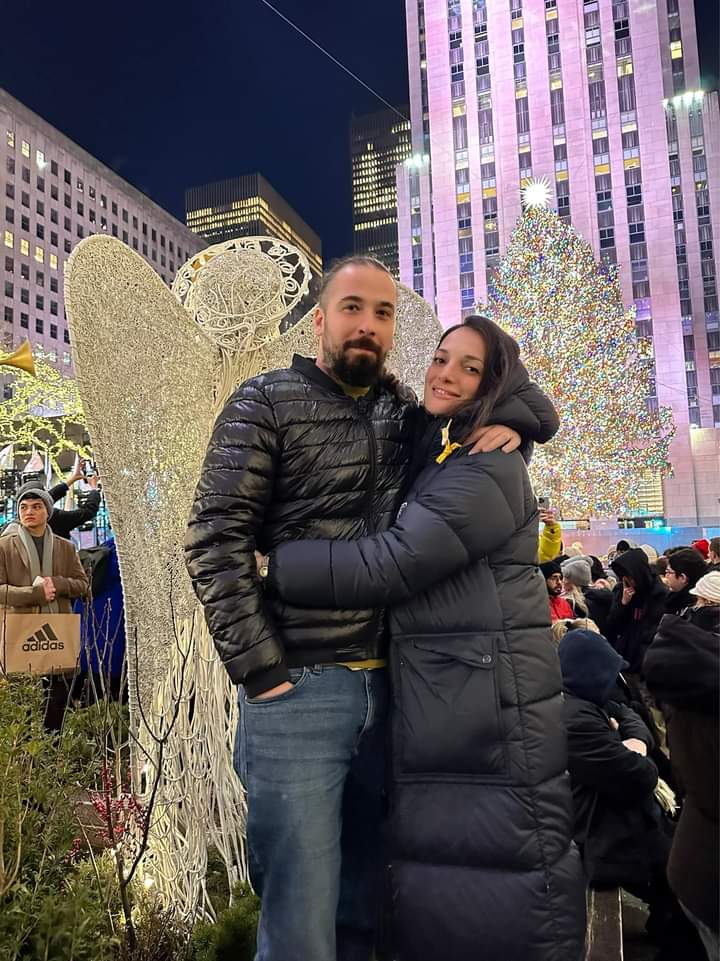 My wife and I first applied for a green card in 2019 but didn't win. I tried a second time in 2020. On the day the results were announced, the site was extremely busy, so I sat down, stocked up on whiskey and calmly waited for it to load. I saw a refusal on my application and decided to check my wife's application. When I opened it, something else was clearly written there, not what I have. I know English well, but I still couldn't believe my eyes. I called my wife — did I understand everything correctly?
I still didn't believe it and called my friends on video: "Have you seen this or have I lost my mind?"
It was the right time to start a new life. I am a quality control specialist by trade, and have worked on most important projects in Georgia. I worked for an Italian company in Kuwait for the last three years, and when I returned to Georgia I could not find a job for several months.
At first I applied for a high-paying job, because I do have a lot of experience. Then, little by little, I settled for lower pay, just to have something.
I was already convinced that no one needs a quality control specialist in Georgia. My savings were running low. I started to get nervous.
It was at that moment that we won the green card and the land of opportunity opened up before us.
It is very important, for example, to fill out the personal information on the DC260 form correctly. If you miss even one letter, that's it. No matter how well you know the language, I still recommend asking someone with experience to help you complete this form.
Then you need to collect all the documents, starting from diplomas and ending with proof of having no criminal record. You must undergo a medical consultation and finally an interview. All this costs a lot.
The final answer came two weeks after the interview. In those two weeks, I lost eight pounds.
Finally we were cleared and we flew out on July 20th. Now we are in New York, in Brooklyn. If you know the language and want to find a job, you will definitely find it. We were sure that we would start working soon, and it happened.
I have now changed my job twice. Here I get paid better. At my first job I made good friends, with whom I am friends to this day — Ukrainian Stefan, Latvian Kirill and Russian-American Anton.
Although we no longer work together, we are still friends. My birthday was December 16th. Stefan, Kirill and Anton raised money and gave me an X-box — they knew I wanted it. The funny thing is that my wife gave me the exact same gift.
Now I work at a metalworking company. It is also close to my profession and I learn a lot of new things. My wife works as a barista in a small cafe.
For Christmas I was given ten days of paid leave. Christmas and New Years here were wonderful. New Year's decorations in the city at the level of art. A Nativity scene in front of every house. Everything is well-done, everything glitters and everyone is happy.
We live in Little Italy, famous for the best Christmas decorations. It was wonderful to walk the streets and look at them.
On the night before Christmas our employees went to karaoke together. According to corporate tradition, new employees have to sing. I was so nervous that I couldn't do it at all, but I ended up singing "Have You Ever Seen the Rain"
Our employee from Jamaica brought his national drink, others did stand-up and special pranks. We had a very good time. And we drank a lot of beer.
My wife and I celebrated the New Year's at home. Then we went to Manhattan and ended up in an American restaurant.
However, my American dream is not New York. I want to move to a quiet, calm city. Texas is a state of gas and oil, so if I move to Austin, Texas, settle there and get a job in my profession, I can safely say that I have fulfilled my American dream.
I'm not going back to Georgia. On the contrary, I help my friends come here.
Tamuna Kemertelidze, 32 years old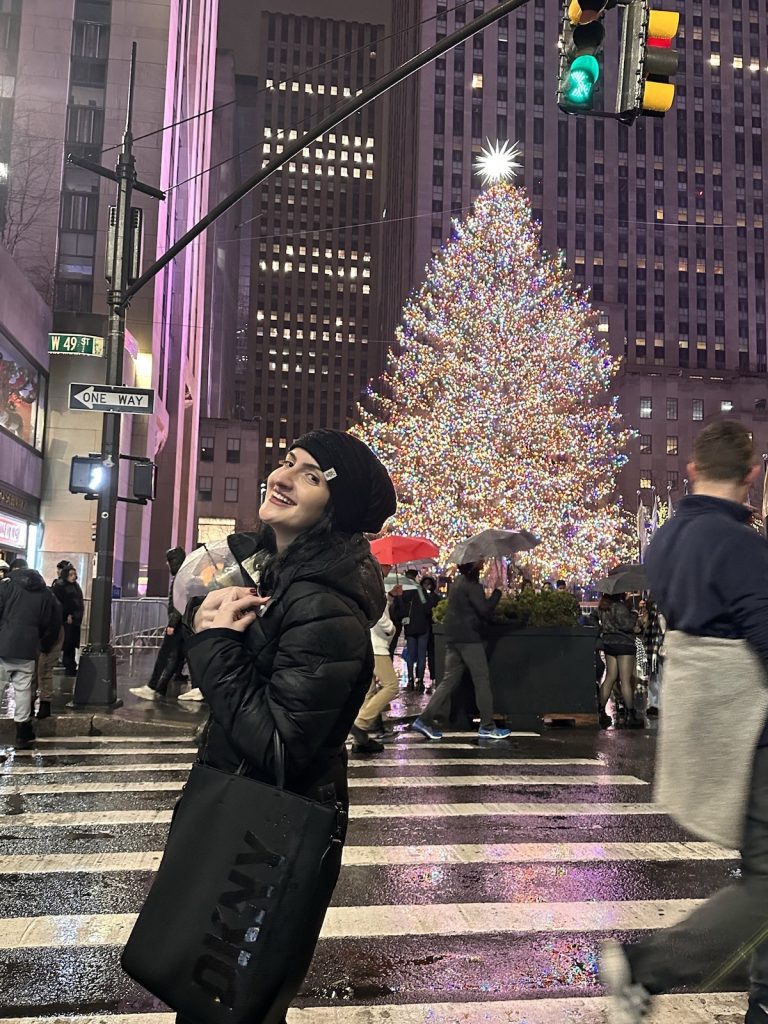 I have worked at Business Media Georgia for more than eight years, since it began. BMG in Georgia is a media company that you won't want to leave. But the unstable political environment, the unstable economic situation in the country, and the desire to develop prompted me to play the green card lottery.
Sometimes you lose the lottery, sometimes you win, just like in life. I also lost twice, but won the third time. When I saw the congratulatory text on my computer, I got so excited that I forgot how to take a screenshot.
Everyone thinks that a green card automatically means moving to America. This is not true. It turned out that there was a lot of hassle ahead.
When I was interviewing, they suddenly returned my passport and gave me an additional green sheet to fill out. Returning a passport is not a good sign. I was so worried that I couldn't ask anything and left.
There were ten days left before the deadline, I had to fill out a new questionnaire and go through some other procedures.
But I managed to do everything and in October 2022 I left for America.
But after my arrival, a new nervousness took hold. When they saw my passport at the border, I was unexpectedly brought to a separate room. I had no idea what was going on. I was brought to some kind of interrogation room. I was shaking.
I spent fifteen minutes in this room, but it felt like three days.
Finally the border guard said, "Welcome to the USA."
Once in New York I thought it was a dream. "Tamuna, now you are leaving everything that was with you in the past and starting a completely new life," I said to myself.
I could not even imagine that I would soon feel so comfortable in such a large foreign metropolis. At first I lived with a friend. I'm currently renting a small room in Manhattan. I have several flatmates — a German, a Mexican and a Frenchman. They are students. We drink coffee together in the evenings. I ask a lot of questions — why did they come, for example. We share our experience with each other.
At first, I allowed myself to rest for a few weeks. Then, little by little, began to earn extra money several hours a day.
For some reason, I wanted to try my luck in the US Army. Not as a combat officer, but in the service of public relations. The green card gave me the opportunity to be interviewed for such a job. Without documents, you can't even put in an application in America.
Now we are in the process of negotiations, and I have to decide whether to start work or not.
Meanwhile, I also had time to travel. I've been to Washington, Philadelphia and Miami. Strangely, I feel so at home in New York that I have not even been to the museums.
Miami made an amazing impression – warm, sunny, and happy happy people. In America everyone really smiles at you, in Miami it seems that everyone is really happy.
I came here not with dreams, but with a purpose. My American goal is to graduate from a good university and then get a good job. In America, I want to become what I was in Georgia.
To do this I often go to the library and try to learn the language better. Shakespeare & Co. is my favorite place, it's both a library and a café. Old New York cafe, quiet and beautiful. You sit, read and drink coffee.
I only miss the people in Georgia. But I still don't miss the environment I left there.
Kristina Kvatchadze, 37 years old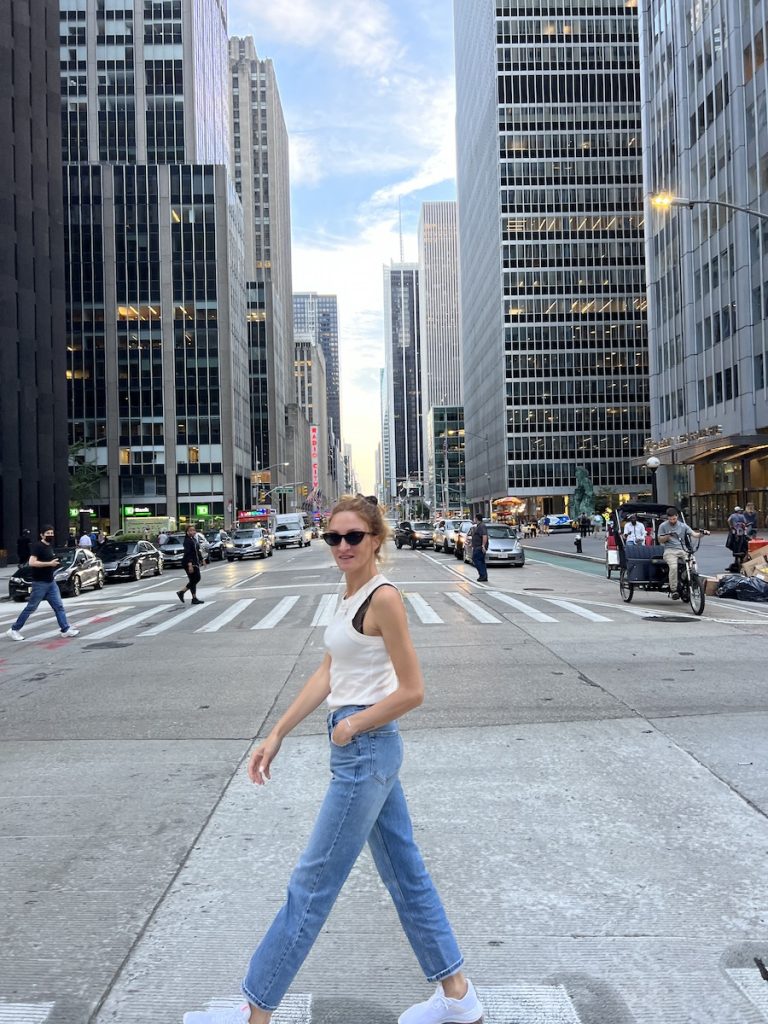 I've been here for six months.
My sister moved in 2003 and has been working here for twenty years. During this time there was probably not a year that I did not apply, but every time I was refused. It was always my sister's initiative, I never uploaded the questionnaire myself and the last time I was too lazy to even take a picture. There were two hours left before the end of registration.
And suddenly my sister calls me yelling that I've won.
I was happy, because I would see my sister, but I never had much desire to live in America.
Although my sister and parents were here, it was still difficult to move to another country as an adult. I went without any plan. All I knew was that I was going to my family.
However, I have already met many good people here. There is a Facebook group where we immigrants communicate and share experiences with each other.
I am slowly getting used to this place. I still don't know the language well enough to get the job I want. But America is really a country where, if you have the desire and diligence, you will be appreciated. America is the land of opportunity.
You can't stop here, you can't relax. For example, I never wanted to get a driver's license in Georgia, but I got one here.
I currently work for Amazon's delivery service. My son is in school, in the fifth grade. We live in Brooklyn. I am very glad that my whole family is together.
Life here is a bit routine, so to speak robotic. You have to plan everything in advance, several weeks in advance. In the morning everyone gets up very early, at six or seven, and in the evening they come home so tired that they are already asleep by 10. When I walk in Manhattan in the morning, everyone is running somewhere.
I don't have stable, routine work yet. I bring the child to school and to dances, and I work several hours between breaks.
In our free time we go for walks; recently we went to see the "The Lion King" musical on Broadway. I was very impressed. When we went up to the Empire State Building, my blood pressure went up, I felt so bad. However, the view is incredibly beautiful.
There are amazing restaurants — Brazilian, Italian, Japanese. Brazilian is my favorite so far. We usually eat at home. Now I live with my mother and she cooks, but once a week we go to a restaurant.
My plans are to go to Hawaii, California and Miami. For some reason I have always dreamed of going to Miami. Probably because I really love the sea. I think I'll celebrate my birthday there.
I don't think about returning to Georgia yet. It is very important that you do not worry about tomorrow and live calmly. My plans revolve around my son and I will do what is best for him.
My American dream is to buy a house by the sea, and I know for sure that if I want it, I will definitely achieve it.
Lika Komakhidze, 39 years old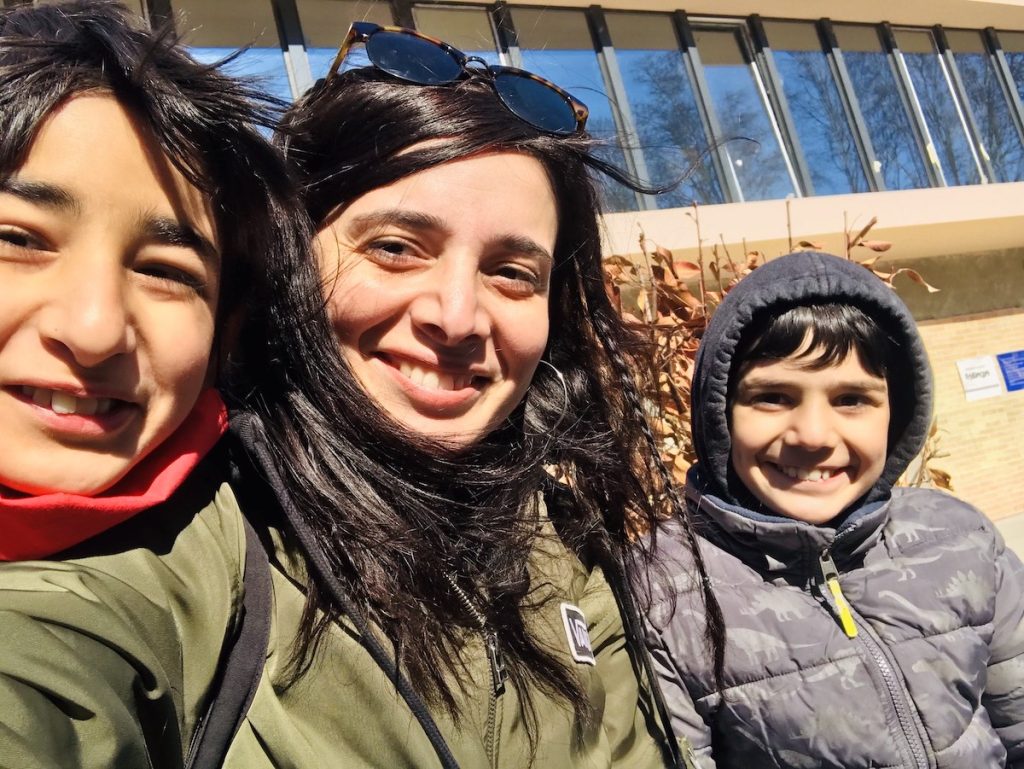 My mother has been living in America for five years, which is why I decided to get a green card. I tried three times. After being rejected twice, winning was not on my mind.
Mom reminded me to apply again this year in May. And I won!
I was completely confused and even now I am confused. I haven't had an interview yet, I'm in the process of collecting documents.
Winning the green card in itself does not mean that you will go. A lot more is needed. You must meet various criteria in terms of education and profession, and you need to collect a bunch of documents.
All winners are assigned numbers and are polled in order. I think my turn will come next summer.
Perhaps it is easy for those who have been trying and planning for years, but for me it is very difficult to leave. I have a good job and three children. It's not easy for me to suddenly pick up and move to America.
Even though my parents and brother are there, it's still hard for me. I have to start over.
Since I won, my children and husband automatically win too, so we will all go together. My children are 10, 12 and 15 years old. They love their school very much, so the move will probably be difficult for them too. They know that I have won something, but they do not fully understand what this win means.
I think that I should go first, to explore, find a school for my children, and then move them there.
I love everything new and this is a great new challenge. The future seems bright and I hope it turns out that way.