Georgian Interior Minister: Pankisi clashes over hydroelectric power plant construction stopped
An agreement has been reached between representatives of the Pankisi Gorge community and the authorities, says Georgia's Interior Minister Giorgi Gakharia.
Gakharia says that the construction of the hydroelectric power plant, which is the reason for the clashes between the local residents and police special forces, will continue only if "it is supported by 90 per cent of the population".
"Now we all have to stop, calm down, and find out where we made a mistake, who made it, and who is to blame. We have to stop [the clashes] and continue the conversation," Gakharia said.
He also stated that all those who used force against the police are to be punished.
Срочно! Сейчас в Панкиси!!! Резиновые пули, слезоточивый газ. Столкновение местных жителей с силами МВД. Люди гонят спецназ из своих сел. Противостояние началось утром после попытки властей продолжить строительство ГЭС без переговоров с местным населением.

Posted by Пограничная ZONA on კვირა, 21 აპრილი, 2019
On 21 April clashes broke out between the police's special forces units and local residents in Pankisi Gorge.
The conflict broke out due to the start of the construction of a hydroelectric power plant. Local residents threw stones at a special forces detachment, who responded with tear gas and rubber bullets.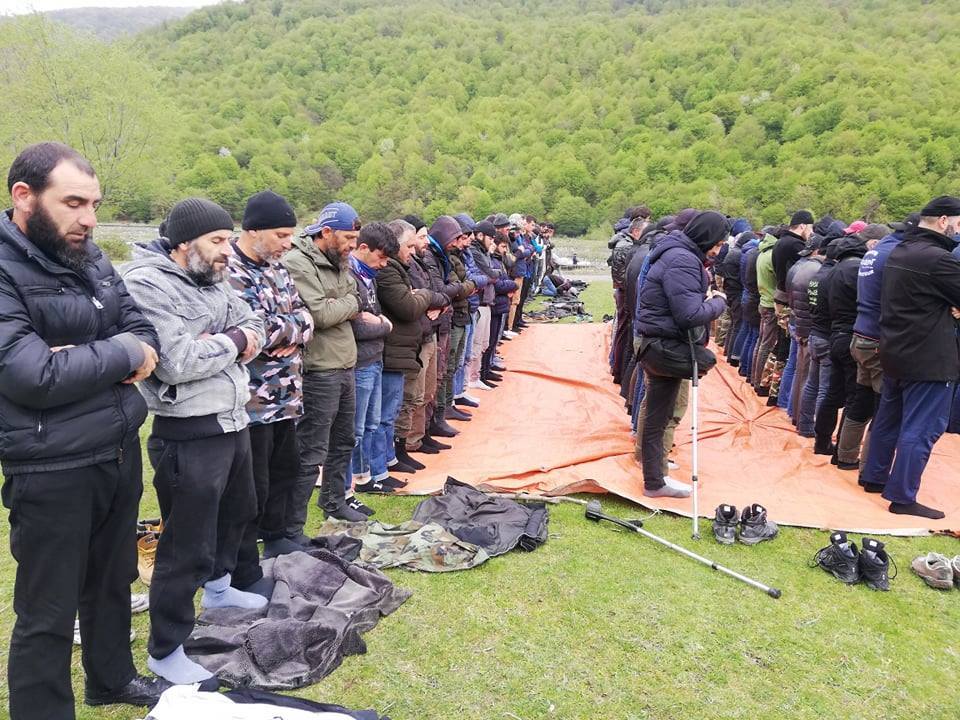 According to the Ministry of Internal Affairs, the clashes resulted in 27 people being injured – 12 local residents and 15 policemen. Several police cars were burned during the protests.
Negotiations between government officials and the elders of Pankisi continued in Telavi for several hours.
The Khadori-3 HPP (hydroelectric power plant) is under construction in Pankisi. Local residents oppose the construction, claiming that it will harm the environment of the gorge.
A few days ago, representatives of the Georgian government visited Pankisi and promised to resolve the disputed issues, but construction work started anyway. Local activists say they will not allow the construction of any hydroelectric power plants.
The capacity of the future power plant, which is to be built on the Alazani River, is 5.4 megawatts. Construction should be completed in 12 months.
Most of the inhabitants of Pankisi Gorge, located in eastern Georgia, are Chechens-Kists. More than a hundred of the local residents fought in the ranks of the Islamic State, and more than 30 of them died.
A special anti-terrorist operation took place in December 2017 during which 19-year-old local resident Temirlan Machalikashvili was mortally wounded. His family and the residents of Pankisi still demand that the perpetrators be punished.
• Alarm bells ring for Pankisi gorge – the echo of the Syrian war reaches Georgia