Georgian activist from Akhalgori receives award for defending human rights
The Embassy of the Netherlands in Georgia has awarded Tamar Mearakishvili, an ethnic Georgian resident of Akhalgori, for her work in the defence of human rights. She also received a cash prize.
Civil activist Tamar Mearakishvili lives in South Ossetia in the Tskhinvali-controlled village of Akhalgori.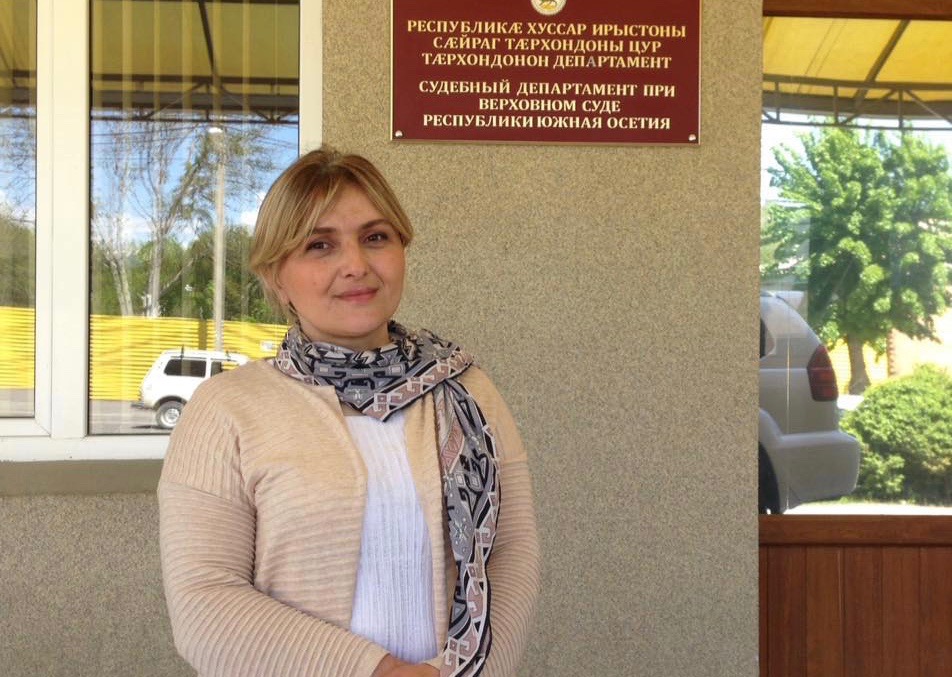 • South Ossetian court acquits civil activist Tamara Mearakishvili
• Civic activist in South Ossetia announces hunger strike in protest against persecution by authorities
After the August 2008 War, Tbilisi lost control of Akhalgori. Most of the ethnic Georgians left the area after the war, although some have remained.
Mearakishvili stayed behind: for years, she has opposed the Tskhinvali authorities in cases of human rights violations and has been relentless in making them public.
In response, the South Ossetian law enforcement officers have opened two criminal cases against her. One of them, for libel, concerns her journalistic activities. In a Radio Free Europe article, Mearakishvili criticised Spartak Driaev, a member of the ruling South Ossetian party, United Ossetia. The second case against Mearakishvili was launched in March 2018, when she was accused of using fake documents and illegally obtaining citizenship of South Ossetia.
In recent months, she has experienced intense harassment from local law enforcement. She has on numerous occasions been summoned for interrogation, arrested, released, and had her house searched.
Along with Mearakishvili, several other organisations and civil activists have been awarded by the Embassies of the Netherlands and France in honor of Human Rights Day.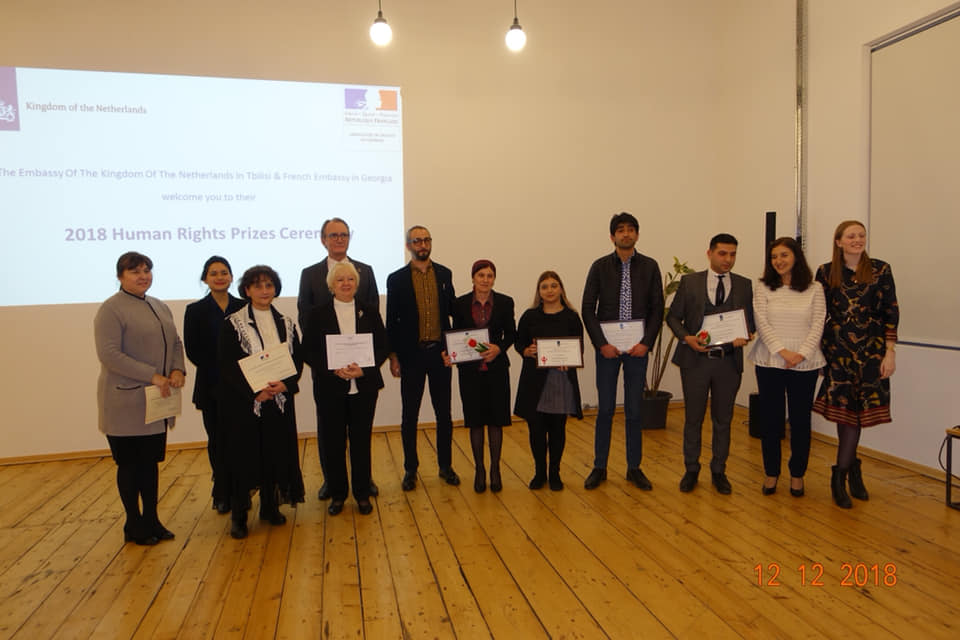 Among the recipients is Guliko Khangoshvili, chairman of the Council of Pankisi Women [ed. Pankisi is a region in Eastern Georgia, densely populated by ethnic Chechens].
• Alarm bells ring in Pankisi gorge – the echo of the Syrian war reaches Georgia
Two Azerbaijanis were also awarded: Kamran Efendiyev and Ariz Dashdemirli – they established the Centre for the Study of the Georgian Language in the Kvemo Kartli region, which is populated mainly by Azerbaijanis, and prepared students for entrance into Georgian universities.
The Dutch Embassy participated for the first time in the award, though the priority of the embassy has been to encourage local community activists.
The French embassy awarded organisations specializing in the defence of human rights. Among them are the Regional Development Fund of Kakheti, the Imedi Handicap organisation and the Sukhumi organisation.