Former influential Georgian Interior Minister Vano Merabishvili released after nearly seven years in prison
After almost seven years in prison, 52-year-old Vano Merabishvili, the former influential Minister of Internal Affairs of Georgia, and the former Prime Minister in the government of Mikheil Saakashvili, was released on 20 February.
As soon as he left the prison, Merabishvili made a political statement.
He did not specify which party and political team he would join or what his political plans were, but said that Ivanishvili's rule would end in 2020, and that he would personally contribute.
Hundreds of people gathered at the prison near Vano Merabishvili, including dozens of journalists.
"I am glad that I did not compromise, and served the entire term until the end. I would like to thank the fans here and the people who were fans of this from afar. Thanks to this support, I retained my strength, energy and conviction to continue the struggle to overthrow the regime that rules in Georgia this year.
I guarantee that this government will leave in a year,"Merabishvili said.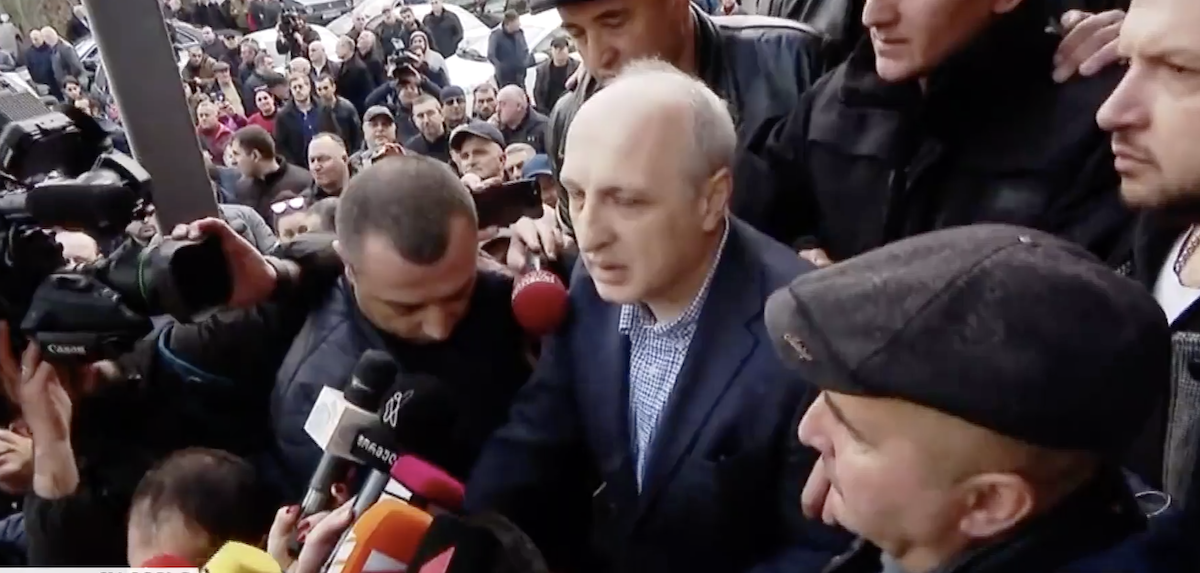 On May 21, 2013 Merabishvili was arrested on charges of embezzlement of budget funds.
Later, accusations of a physical attack on MP Valery Gelashvili, dispersal of a rally on May 26, 2011 and abuse of power in connection with the murder of Tbilisi activist Sandro Girgvliani were added.
In 2014, the court found him guilty in all these cases.
Vano Merabishvili was sentenced to 6 years and 9 months in prison and served his full sentence in solitary confinement.
Vano Merabishvili was considered one of the successful ministers in power under Mikhail Saakashvili, who came to power as a result of the "Rose Revolution". A radical police reform in Georgia is associated with his name, which many neighboring countries still consider the most successful model of reform. At the same time, many say that he abused his power on a large scale when he was the Minister of the Interior and the Prime Minister.