Former Georgian president Saakashvili to run for MP in Ukraine
Former Georgian president and leader of the Movement of New Forces party, Mikheil Saakashvili, intends to run in the early parliamentary elections in Ukraine on July 21.  
Should he be refused registration by the Central Election Commission, Saakashvili says he will take the case to court, Hromadske reports.
On June 13, Saakashvili presented the electoral list of his party, in which he is placed in the first seat.
• Georgia's Saakashvili in Ukraine
The law of Ukraine stipulates that only a citizen that has lawfully resided on the territory of the country for the past five years is able to run for parliament.
Saakashvili was expelled from the country in February 2018 by former president Petro Poroshenko, and returned only in May 2019, after the victory of President Volodymyr Zelensky in the elections.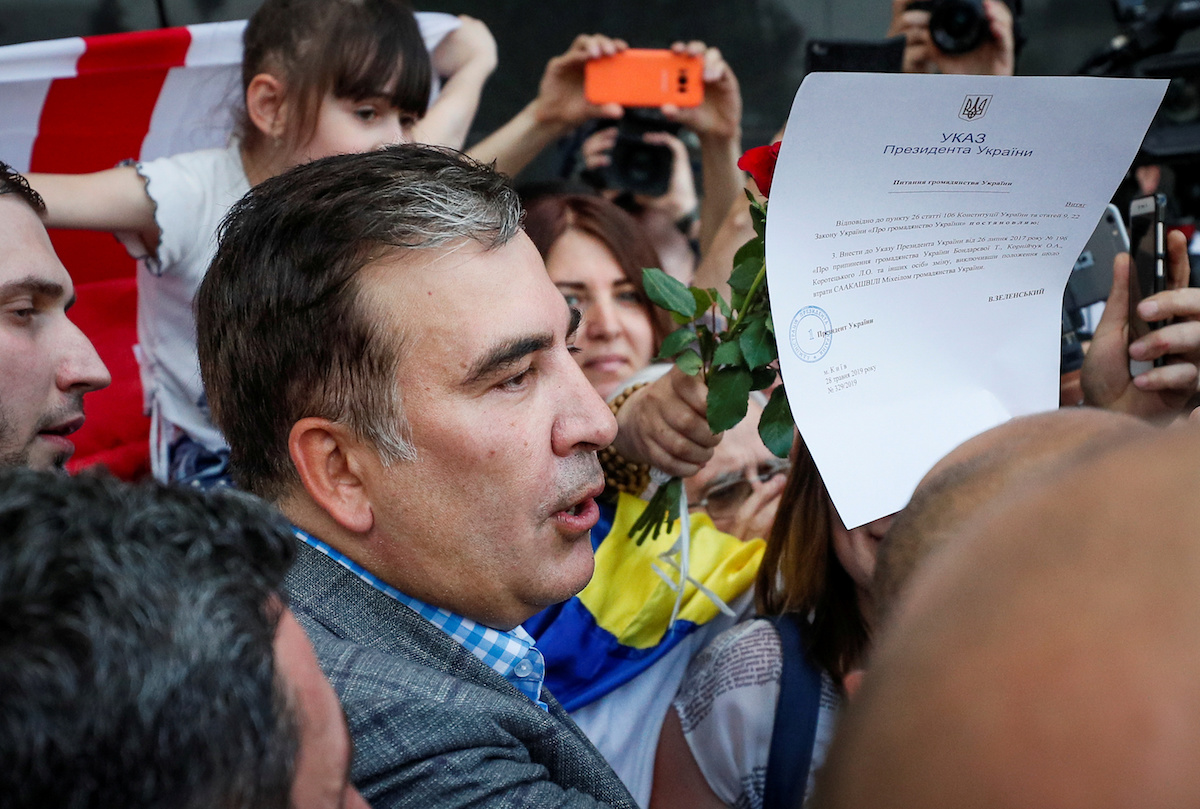 Saakashvili believes that his absence from the country should be regarded as forced, and thus he should not be disqualified from running for a seat in the Rada.
"President Zelensky of Ukraine canceled the decree of his predecessor and acknowledged that it was illegal. If it was illegal, then my absence was also illegal. That is, if the CEC does not register me, I hope that the court will resolve this issue", he said.
The former president of Georgia returned to Ukraine on May 29, after the new president of Ukraine Volodymyr Zelensky restored his Ukrainian citizenship.
Ukrainian citizenship was granted to the former president of Georgia by the ex-president of Ukraine Petro Poroshenko in 2015, when Saakashvili was appointed governor of the Odesa region.  
At the end of 2016, Saakashvili resigned and accused Poroshenko of corruption and unwillingness to carry out reforms.
Saakashvili announced the creation of his own opposition party. In July 2017, President Poroshenko stripped Saakashvili of his Ukrainian citizenship.
The reason for the decision was that Saakashvili, while obtaining Ukrainian citizenship, allegedly concealed information about criminal cases pending against him in Georgia.
In February 2018, Mikhail Saakashvili was deported from Ukraine to Poland.