"Georgia is betting on the wrong horse, Europe doesn't need another Hungary" - former US State Department official
Daniel Fried on Georgia
,Daniel Fried, a US diplomat, former senior State Department official, and senior fellow at the Atlantic Council, told Voice of America in an interview about his views on granting Georgia EU candidate status. Fried noted that in order to receive candidate status, Georgia should clarify the vector of its foreign policy and choose in which direction it will move.
"I would like Georgia to get candidate status. But it should be clear to everyone, including Georgians, that the government must decide whether it wants to leave Georgia in the sphere of Russian influence or whether it believes in Georgia's European future. These two things are incompatible with each other.
Georgia is betting on the wrong horse. [Viktor] Orban [Hungarian Prime Minister] is isolated in Europe, he is a friend of Russia and China. Betting on dictators is a mistake. And this should be well remembered in Hungary itself. […] And joining the European Union is not a joke.
The EU will not accept countries that do not meet its standards, it has enough problems with countries like Hungary, where Orban is friends with Putin and Beijing. Europe doesn't need another Hungary. Europe will not go down the same path again."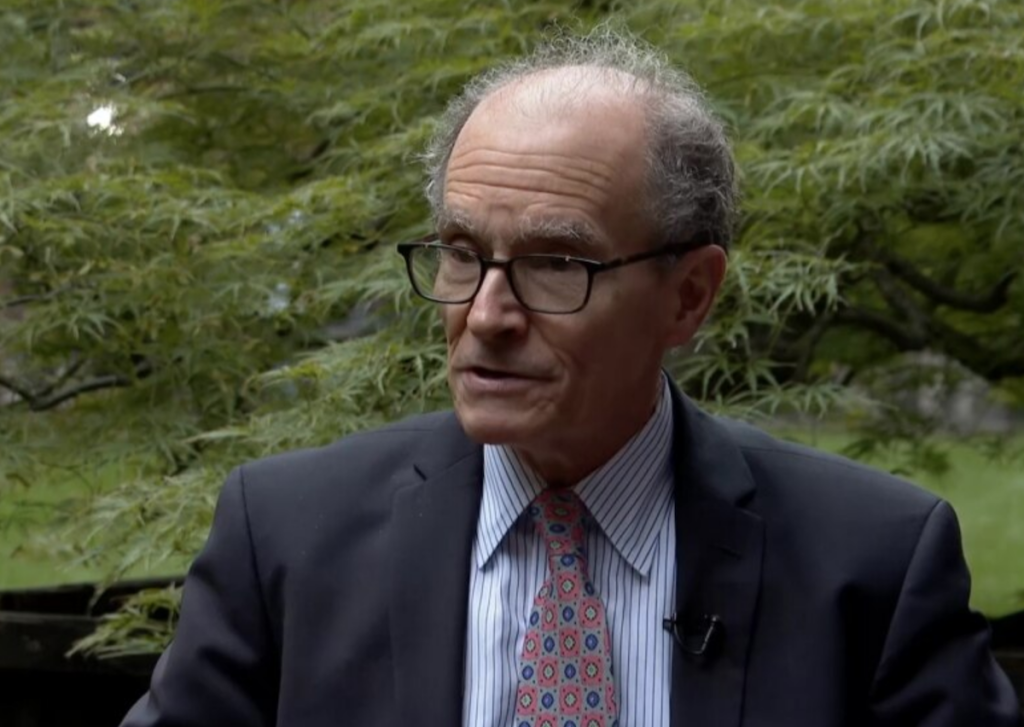 ---
---
Viktor Orban and the Government of Georgia

On October 11, Georgian Prime Minister Irakli Garibashvili met with Hungarian Prime Minister Viktor Orban in Tbilisi.
According to the government administration, the close partnership between Georgia and Hungary was discussed during the personal meeting, which took place within the framework of Viktor Orban's official visit to Georgia. As the head of the government noted, the cooperation between the countries has moved to a new stage of joint efforts, which include regular exchange of visits and expansion of sectoral ties.
In May 2023 Irakli Garibashvili, speaking at the annual Conservative Political Action Conference in Budapest, said that the Hungarian people are very lucky to have "such a wise and visionary" leader as Orban, and that forces opposing the truth are trying to achieve their goals through LGBT propaganda.
According to Garibashvili, the overwhelming majority of Georgian society has traditional, conservative family values, and these values ​​are not only a legacy of the past, but also a living present, an environment in which "we grew up and want to raise our children. "
This speech was heavily criticized by the "European Socialists" party, of which the ruling Georgian Dream party was a member. The European Socialists soon expelled Georgian Dream.
---
---
Strategic partnership between Georgia and China

Five and a half years after the implementation of the free trade agreement, Georgia and China decided to establish a strategic partnership.
The transition to a new level of cooperation with the world's second largest economy has caused a mixed assessment in Georgia.
One part of society perceived this decision as a turn of the back to the West, while the other part perceived it as an additional opportunity for economic development. However, many found the deepening of economic cooperation acceptable, while the political part of the agreement contains risks.
Parallel to the multi-day visit of a delegation of Georgian Prime Minister Irakli Garibashvili and Foreign Minister Ilia Darchiashvili to China, a joint statement of the two countries on the establishment of a strategic partnership was issued:
political dimension;
economic dimension;
interpersonal and cultural dimension;
international dimension.
---
---
The European Commission will publish a report on November 8

On June 17, 2022, the European Commission issued an opinion on granting candidate status to Georgia, Ukraine and Moldova. As a result, Ukraine and Moldova were granted candidate status subject to a commitment to implement certain recommendations, while Georgia first had to implement 12 recommendations from the EU before it would have a chance to get candidate status.
Reuters quoted EU officials as saying that there is no decision yet on Georgia's obtaining candidate status. According to the agency, the European Commission's report, which will be published on November 8, will also provide an assessment of Ukraine's progress towards EU membership.
The European Commission's annual report assesses the progress of countries wishing to join the EU, how close they have come to the economic, legal and other criteria needed to join the bloc.
According to Reuters, following the publication of the assessment, EU leaders will meet at a summit on December 14-15, where a decision is expected to be made on whether to start formal negotiations on Ukraine's accession to the EU.
So far, Rikard Jozwiak, editor of Radio Liberty's European bureau, has noted that the publication of the European Commission's report will be discussed in Brussels on Nov. 8.
"As for Georgia, everyone says that it is very difficult to make a decision here. As for Moldova and Ukraine, everything is clear – almost everyone in the EU says that the EU should start negotiations on their membership. As for Georgia, they say that it is not clear yet, let's see what will happen," Jozwiak said.