Price of vegetables rises sharply in Azerbaijan; experts blame monopoly
Cost of vegetables in Azerbaijan
In recent months the cost of vegetables has risen in Azerbaijan. In Baku shops, a kilogram of tomatoes is often sold for more than 5 manats (~$2.9); a kilogram of potatoes or onions is 1.5 manats (~$0.9).
Unlike the regions of the country, in Baku the cost of vegetables in the markets mostly do not differ from the prices in supermarkets.
---
---
Export of tomatoes decreased
This is in spite of the country's official statistics on the growth of agricultural production. In comparison with January-February 2022, for the same period of the current year the production of plant products increased by 1.9 percent. However, a decline in tomato exports is reported.
According to the State Customs Committee, in the first three months of 2023, 24,941 thousand tons of tomatoes worth $31.170 million were exported from Azerbaijan. Compared to the same period last year, tomato exports fell by 29.7 percent.
Seven times the official inflation
From data published on the website aqrarbazar.az, owned by the Ministry of Agriculture of Azerbaijan, the price of tomatoes, cucumbers and potatoes has increased compared to last year. Last year the average price of tomatoes in supermarkets ranged from 2.5 manats (about $1.5) to 3 manats (about $1.8), while this year from 5 (about $2.9) to 5.5 manat (about $3.2).
The site says that the price of potatoes has not changed, but onions have risen from 0.8 manats (about $0.5) to 1.4 manats (about $0.8). It turns out that last year tomatoes have risen in price by almost 100 percent, although officially inflation is no more than 14%.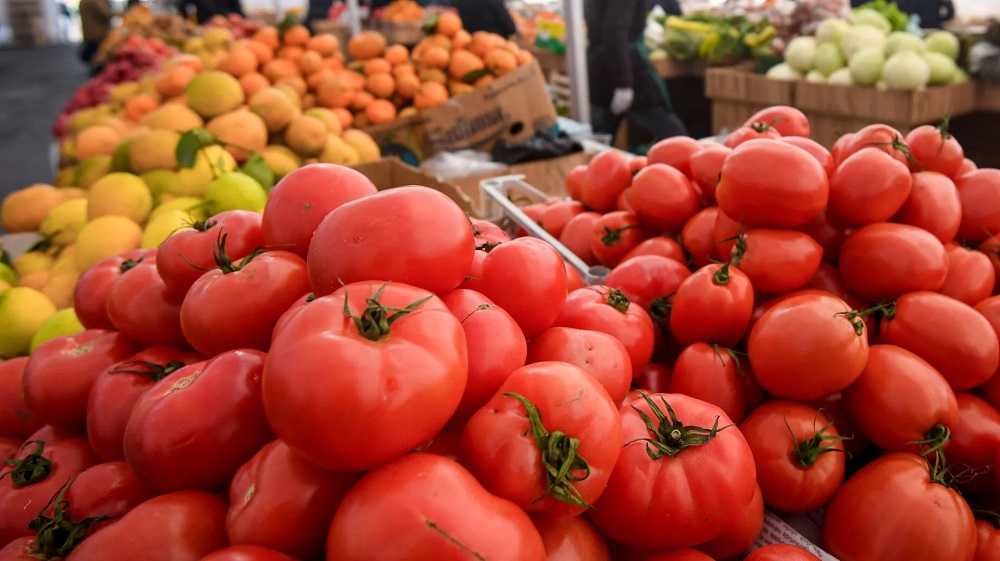 "Pesticide prices have skyrocketed"
Farmers attribute the rise in prices to a rise in the cost of fertilizers and saltpeter.
One farmer who wished to remain anonymous told Radio Liberty journalists about the reasons for the sharp rise in the price of pesticides: "This was imported from Ukraine, Russia. After the start of the war between these countries, the price went up."
Deputy: "It is necessary to adopt the Competition Code"
In an interview with Turan news agency, a member of the Committee on Economic Policy, Industry and Entrepreneurship of the Milli Majlis (Azerbaijani parliament) Vahid Ahmedov stated that the rise in cost is "artificial":
"It is very difficult to prevent this. Yes, monitoring is being carried out by the state service for antimonopoly and control over the consumer market, but it is impossible to cover everything."
According to the deputy, prices are set on the basis of behind-the-scenes agreements between entrepreneurs:
"That is, you will not see such that in one store the price is lower than in another, you will not see this. Everything is at the same price everywhere. Therefore it is necessary to adopt the Competition Code in order for the market to stabilize, for the entrepreneur to be able to sell his goods. This is a very important matter."
"Other manufacturers were taken out of the market two years ago"
Agricultural expert Vahid Maharramli, in an interview with Radio Liberty, noted that some agricultural products in Azerbaijan are not produced in sufficient quantities:
"Cucumbers and tomatoes in Azerbaijan are produced twice as much as consumer demand. Thus, some of these products are exported. The cost of production has not risen much. In Turkey, the price of a kilogram of tomatoes in terms of Azerbaijani manats costs 2-2.2 manats (about $1.2-1.3). But in Azerbaijan they cost from 5 (about $2.9) to 5.5 manats (about $3.2)."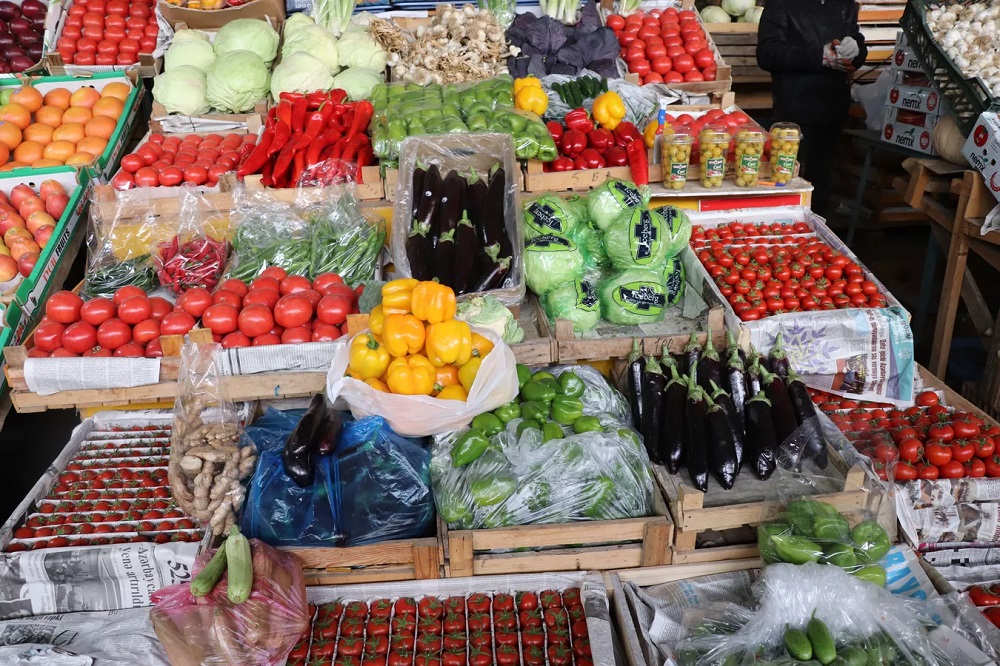 The expert believes that the reason for this is a monopoly in production and sale in this sector:
"For several years, at the expense of budgetary funds, oligarch officials and their relatives opened many greenhouses. They pushed other manufacturers out of the market two years ago. Now very few manufacturers are doing this. In other words, the monopolists produce tomatoes, market them, sell them, and dictate prices."
"Storage conditions are primitive"
Vahid Maharramli says that the volume of onion production in Azerbaijan is also sufficient:
"In the world, on average 13 kilograms of onions are produced per capita. In our country, this figure is 29-30 kilograms. But the storage conditions are very primitive, and so there is a lot of waste. In summer, the price will drop sharply, because farmers will want to quickly sell all their goods, get rid of them. But if the storage conditions were good, they could store onions until winter and sell them for a whole year at normal prices. In this case, there would be no need for imports, on the contrary, Azerbaijan could export onions."
He added that potato production has fallen in Azerbaijan, which is why the price is high:
"In 2005 more potatoes were produced. Over the years, the population has grown by 1.7 million people. At the same time, production fell. And this means that we have become dependent on imports. On the other hand monopolists again import potatoes, and they set the prices."