Bank robber on the run for two years caught in western Georgia
Bank robber Badri Esebua arrested
Badri Esebua, wanted by Georgian law enforcement agencies for two years and four months for bank robbery, has been arrested in Zugdidi, a city in western Georgia.
Esebua was caught early in the morning, when he was planning to move to the occupied territory of Abkhazia.
On October 21, 2020, Esebua, armed with firearms and hand grenades, broke into a branch of the Bank of Georgia located on Zviad Gamsakhurdia Avenue in Zugdidi and took more than forty people hostage, demanding $500,000 and free passage out of the bank.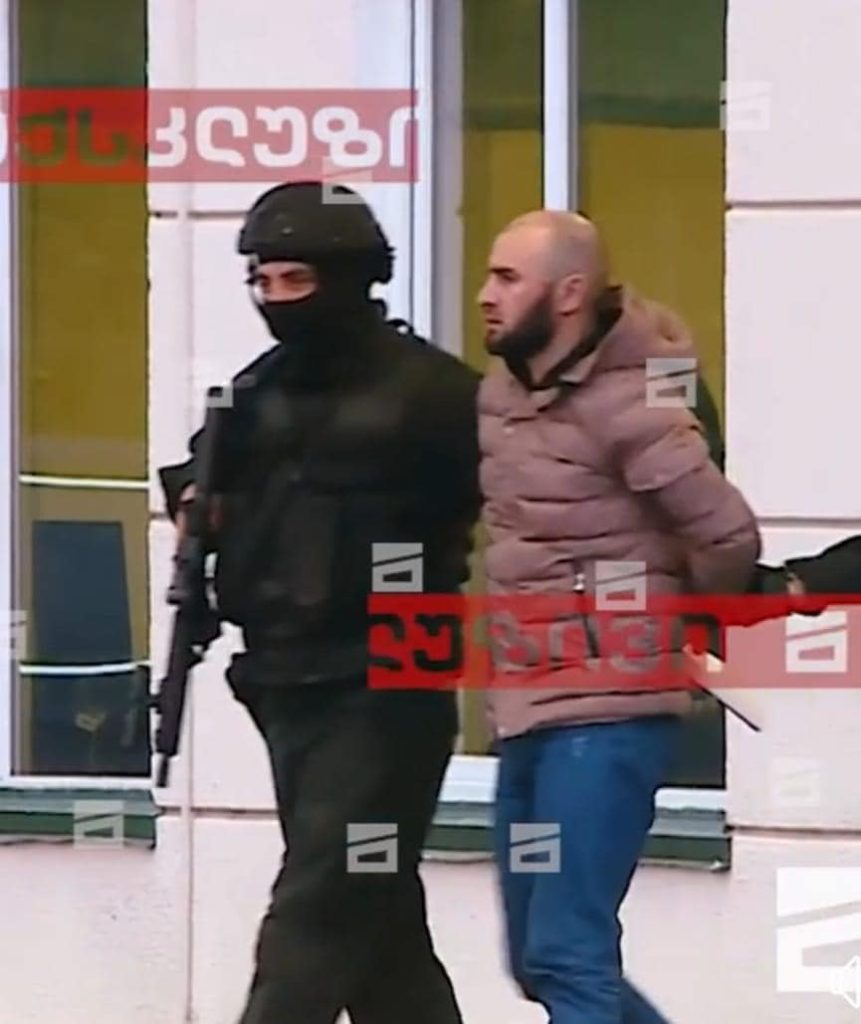 Frame of the arrest from video broadcast by the Mtavari TV channel
After several hours of negotiations, police decided to comply with Esebua's demands, and he was able to leave the bank building with the money and three hostages.
According to a statement released by the Ministry of Internal Affairs, firearms and cartridges were confiscated during the arrest.
Esebua is accused of taking hostages for terrorist purposes, and acquiring, possessing and carrying firearms and ammunition, charges punishable by up to fifteen years in prison.
Bank robber Badri Esebua arrested