Baku cinema wins bid to save building from destruction
A historic building rented by the independent movie theater SalaamCinema, may soon be taken under state protection as a monument of culture and art. 
The struggle that has lasted for almost two months between the owner of the building and its tenants seems to be ending in a victory for the latter.
• The story of SalaamCinema in details
• Art or social protest – what drives Georgian street art?
• Azerbaijani cinema: it's more alive than dead
The building was built in 1913, and was originally a house of worship for Molokan Christians.
A few years ago it was privatized, and then the owner rented out the building to SalaamCinema.
In May 2019, the owner of the building tried to evict SalaamCinema, allegedly for 'repairs' – the latter began a large-scale campaign to "save the historic monument", believing that the house was in danger of being demolished.
At least a hundred young people occupied the building, and appealed to various state institutions, as well as to the country's First Lady Mehriban Aliyeva, seeking to have the building included on the list of historical monuments. Having received informal approval from the authorities, the cinema team continued to work in the building.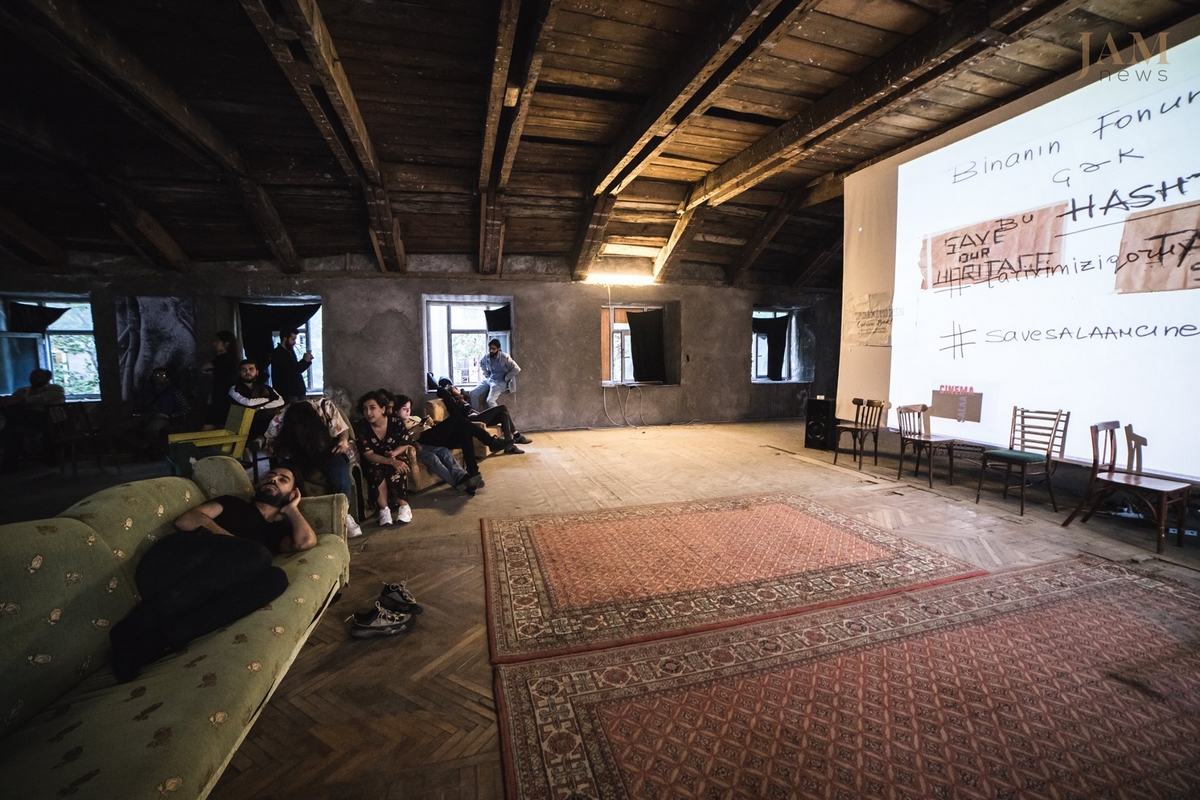 The commission of the State Institute of Architecture and Art concluded that this building has a certain historical value, which means that it may be considered a cultural monument and that enjoys protected status. 
The conclusion was sent to the Cabinet of Ministers, which must make a final decision.