Madat Babayan, under arrest, showed location of mass graves of Khojaly tragedy victims
Babayan's testimony on the Khojaly tragedy
The State Security Service of Azerbaijan has released information on the preliminary results of the interrogation of Madat Babayan, detained during the counter-terrorist operation in the Kelbajar district. Babayan showed the location of mass graves of victims of the Khojaly tragedy committed by Armenian armed forces on February 26, 1992.
---
---
"Madat Babayan, suspected of committing terrorist acts as part of armed Armenian formations, detained on the territory of Gozlukörpu village of Kyalbajar district as a result of local counter-terrorist measures carried out in September this year, indicated the places on the territory of Gozlukörpu village where he personally buried the bodies of Azerbaijanis killed as a result of cruel treatment and torture," the Azerbaijani State Security Service said in a statement issued today.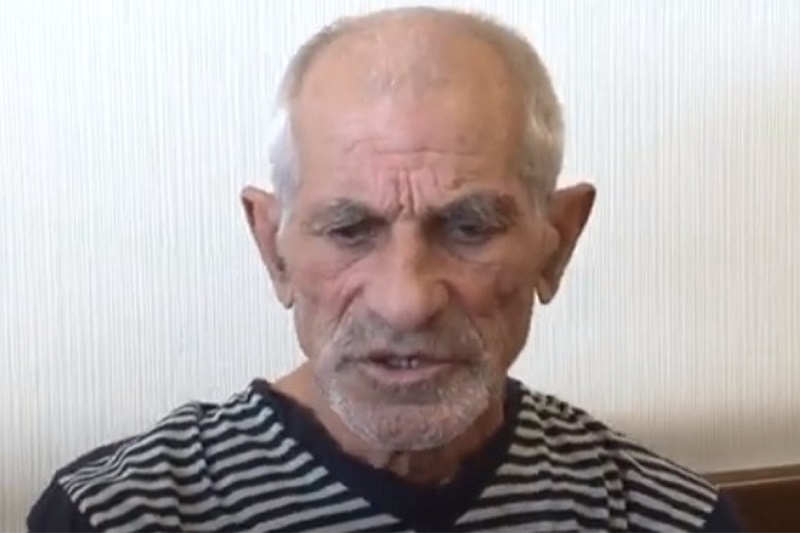 During his testimony in the investigation, Madat Babayan said that in February 1992 he "was a participant of the Khojaly genocide, on February 24, 1992, as a member of an Armenian armed group consisting of Armenian residents of Chapar, Gozlu and Gozlukerpu villages of the Kyalbajar region, led by Lieutenant Colonel Arkady Shirinyan, nicknamed "Blank", and with other armed Armenian militants from the villages of Yayiji, Kheyvali and Zeyli, in order to carry out the planned killing of the Azerbaijani population, killed with automatic weapons 150 civilians, including children, women and elderly people, who were trying to flee towards the Askeran district to escape the attack carried out at 23. 00 from Khankendi towards the town of Khojaly.
Madat Babayan also observed how Vamik Petrosyan, Shirin Shirinyan and other members of the gang on February 26, 1992, collecting the corpses of Azerbaijanis, committing insulting acts upon them, took more than 100 civilians of Khojaly captive.
According to official data of the Azerbaijani authorities, 613 people were killed (including those who froze on the way), 63 of them children, 106 women, 70 elderly.
487 people, including 76 children, were wounded, 150 people were missing, 1,275 people were held hostage, and 5,379 people were expelled from their places of permanent residence.
Of the captives, the fate of 150 people, including 68 women and 26 children, is still unknown.
Babayan reported that on February 26, 1992, together with Armenian armed formations located in Khojaly, they set up an armed post at the Khojaly-Ballija-Khankendi crossroads in the direction of Khankendi to ensure the concealment of the theft of property belonging to Azerbaijanis and massacres committed in the town. Three days later, the bodies of Azerbaijanis killed in Khojaly were brought by Armenians in three trucks, dumped in an excavated area on the left bank of the Gargar River about 400 meters from this post and buried.
He also reported robberies committed in February-March 1992 in Khojaly. During his testimony during the investigative, Babayan provided detailed information about this, indicating the places where criminal acts were committed against the civilian population."