Azerbaijani student's statement on national hero causes wave of public outrage
An Azerbaijani psychology student, Narmin Shahmarzade, expressed doubt on her Facebook page as to the feat of a national hero of Azerbaijan – Mubariz Ibrahimov.
This has caused public outrage on social media, and now the press and authorities have also gotten into the fray.
Who is Mubariz Ibrahimov?
Mubariz Ibrahimov was a contract soldier in the Azerbaijani army. He died in June 2010 near the front line at Nagorno-Karabakh in the Tartar region of Azerbaijan. The circumstances surrounding his death are still unknown.
Armenia and Azerbaijan waged war between 1991 and 1994 over Nagorno-Karabakh – an administrative region in Azerbaijan inhabited mainly by Armenians. After the war stopped in 1994, Karabakh remained under the control of Armenia, and the conflict is considered frozen. Occasional skirmishes break out on the front line leading to soldier and civilian casualties.
According to Azerbaijan's version of events, Ibrahimov died during the battle while trying to repel the attack of the Armenian side. The Armenians say he crossed the front line and committed an act of sabotage, as a result of which several Armenian soldiers were killed. The body of Ibrahimov remained with the Armenian side for 141 days. Ibrahimov was posthumously awarded the title Hero of the Republic of Azerbaijan.
An excerpt from the 'scandalous' status posted by Shahmarzade

"… But, if you kill someone outside the battlefield, [or] without the danger of losing your homeland, your loved ones or your life, then, from my point of view, this is cruelty. Perhaps the Armenian he killed was born after all these processes [the war] – he was not guilty of anything in the least, but he was afraid at the front and counted the number of days before he could return home. Perhaps, when he went to bed, he thought that another day had passed from his remaining time before his reunion with his family. But someone killed him, accusing him of something he hadn't done. Moreover, if Mubariz had remained alive and returned home, he would most likely have a war crime case launched against him because he crossed the border (meaning the front line – ed.) without an order. In fact, the man we call a hero has put state policy at risk."
• Azerbaijani social media in uproar over case of husband who shaved wife's head "for cheating"
• Self-censorship in Azerbaijan – remaining silent about everything Armenian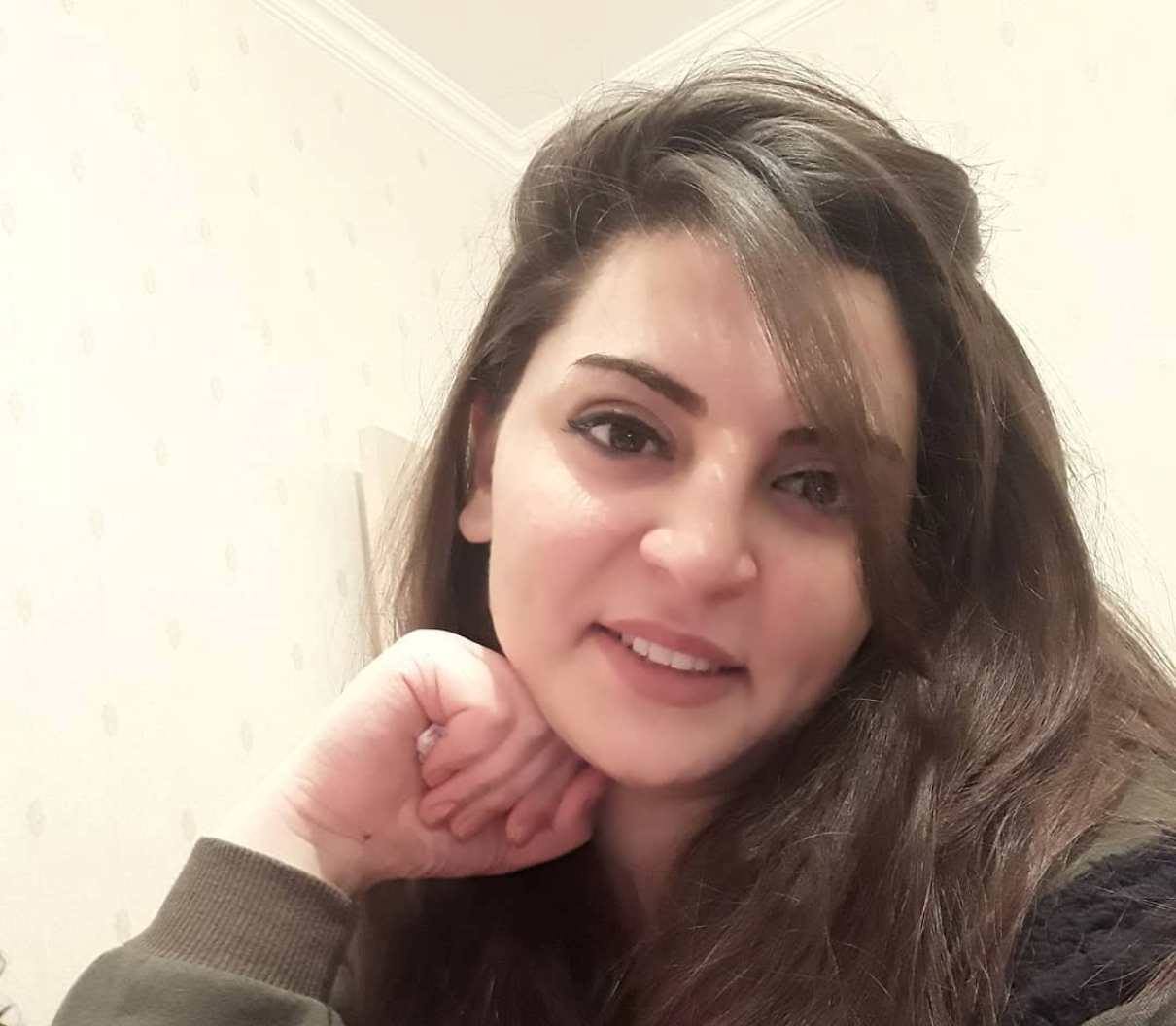 The reaction
After publishing this status update, a campaign of virtual persecution was launched against Shahmarzade on social media. "Patriotic" citizens of Azerbaijan said she had insulted the memory of a national hero, criticized her for it, scolded her, called her a traitor, and one even tried to collect like-minded people to physically go and hurt her.
Most of these statements cannot be repeated for ethical reasons, but here are some of the more conservative ones:
"After this, she cannot be called Azerbaijani!"
"Azerbaijan is in a state of war, and all those who sacrificed their lives for the sake of their country are heroes. They can not be called dead! But after such words this Narmin is morally dead."
"Yes, that's all – just cheap PR, she wanted to become famous."
But Narmin Shahmarzade also had defenders:
"In her words there was no insult, but no one bothered to read the status normally, and some, in general, did not even see it. These people just want to attack someone."
"These fake patriots would do better shouting like that in defence of the families demanding compensation for their losses."
"Everyone has the right to his own opinion, and it is impossible to lynch a person for it, even if this opinion is expressed in a not very 'correct' format."
Others with a military background found factual blunders, inaccuracies and too loose an interpretation of those events in the words of Shahmarzade.
Pouring oil on the fire, Shahmarzade released a video saying: "You cannot insult me by calling me an Armenian, because I do not consider Armenians to be enemies."
The media picked this up, and almost unanimously took up the position of those who criticized Shahmarzade. MP Musa Guliyev suggested a criminal case be launched against her. However, the legislation provides no such article under which she could be prosecuted.
Discussions around this topic continue. Today, the Russian-speaking segment of Facebook jumped into the fray:
"Well, well, thanks to Narmin Shahmarzade for reminding the public about Mubariz Ibrahimov. However, after some time everything will be forgotten again, including him," one independent regional journalist said about the matter.