Azerbaijani feminist movement at centre of scandal after protester's attempted suicide
A protester who attended a feminist march in Baku recently attempted suicide. 
APA reports Aysel Elekberzade jumped from the 3rd floor of a building and is now in critical condition at the ICU. Two days prior, she became the center of a scandal on social media caused by a sign that she held during the feminist rally on March 8.
• Details about the feminist march
The "scandalous" sign had the phrase: "It's my vagina, I'll sleep with who I want."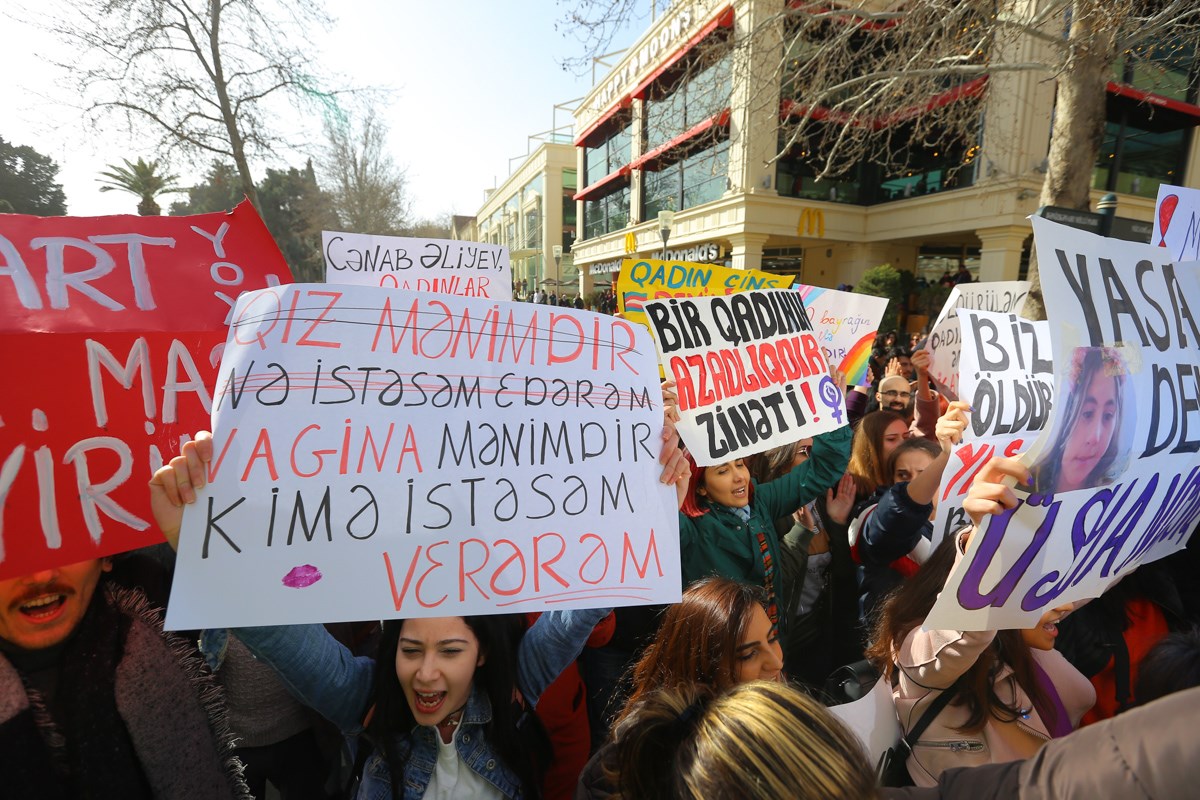 Many Facebook users objected to the lewd language, claiming it 'encouraged depraved behavior' and was a threat to moral values. People in the comments section of the photo from the feminist march posted rude and violent messages opposing the sign. 
Other commenters, on the contrary, expressed admiration for Aysel's courage.
Some supporters were annoyed by the fact that these kinds of slogans have the potential to scare people away, especially women, while feminists should be trying to attract to the cause.
Later, some political activists and former political prisoners began to claim that Aysel Elekberzade was engaged in fraud and blackmail, taking advantage of the fact that one of her relatives works for the police. 
These were the people Aysel said she would blame for her death in her final post on social media before her suicide attempt on the night of March 10.
A discussion began on whether youth movements should accept everyone in their ranks, without taking into account the fact that this may include provocateurs and those specially trained by the authorities.