Underground attacker's identity known. St Petersburg blast in a nutshell
What is currently known:
According to Russia's Interfax news agency, Akbarzhon Jalilov, a 22-year-old Kyrgyz migrant,  is responsible for carrying out the blast in St Petersburg's metro. He had brought the bomb in his rucksack and had ties to radical Islamists.
Kyrgyz security services consider this to be the most likeliest scenario and are cooperating with their Russian counterparts.
Earlier, Fontaka, a Russian newspaper wrote that an ethnic Kyrgyz was the suspected terrorist. Jalilov had lived in St Petersburg for the past six years, had changed several ID's and had an international passport as well.
The explosion hit St Petersburg metro train at about 14:40 yesterday, 3 April, as it sped between the Technology Institute and Sennaya Ploshchad stations.
Preliminary findings have it that it was not a suicide bomber blowing himself up, but rather a bomb that went off after the suspect had placed it in a train carriage and left. The power of the explosive device had an equivalent energy of about 300 grams of TNT.
The very same person planted another bomb at the Ploshchad Vosstania station.
President Putin happened to be visiting the city at the time the blast occurred.
Russia announced a three-day mourning for the victims of the attack.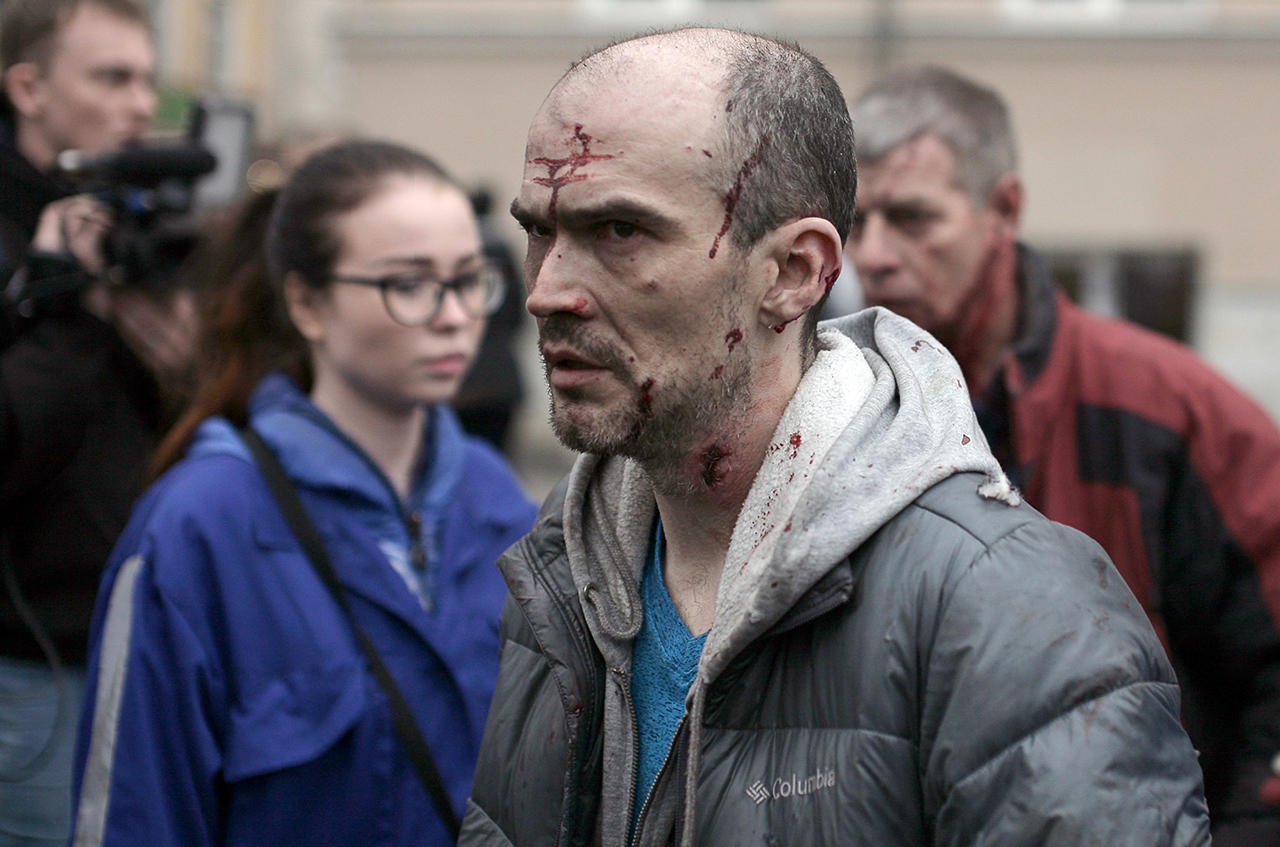 Some time after the explosion yesterday, several Russian news outlets started broadcasting closed circuit television footage of a man they said was being sought by the police as a suspect:
#ЭКСКЛЮЗИВ
Публикуем фото предполагаемого террориста, устроившего #взрыв в #метро Петербурга: https://t.co/6IYGIorlFV pic.twitter.com/6Po3RCy46f
— РЕН ТВ | Новости (@rentvchannel) April 3, 2017
The information was later refuted, as they published a photo of another man suspected of having carried out the attack. This image has been taken from the underground's surveillance cameras as well:
СРОЧНО. ЭКСКЛЮЗИВ: в распоряжении Пятого канала оказалось ФОТО второго подозреваемого в организации теракта https://t.co/hcQfu6w2w5 pic.twitter.com/IlFZL6qXeu

— Пятый канал Новости (@5tv) April 3, 2017
Security services knew the St Petersburg attack was coming
"Security services had known that the St Petersburg attack was being prepared," Russian newspaper Kommersant wrote.
It said a Russian citizen had tipped them off about a terrorist plot after returning to Russia from Syria. The man "had collaborated with terrorists from the Islamic State… and was familiar with some members of the subversive group sent to Russia," the newspaper reported.
The man provided several telephone numbers to law enforcers, which they wiretapped. This, however, proved to be in vain – the numbers were registered in fake names, and the bugged conversations betrayed no specific info that could be of use to law enforcers, according to Kommersant.
After the explosion, it says, the security services blocked the telephone numbers.