Armenia: spring is the time to say goodbye
Men from Armenia go to Russia to work
It is departure season for migrant workers in the villages of northern Armenia. About 90 percent of men in the region go to Russia for seven or eight months to work, leaving the household and family care to women.
Leaving for Russia – with or without money
"In four days, I am leaving for Chita, Krasnoyarsk. Even if I have no money for a ticket, I will take a loan and go, work and send back some money. There's no money for a plane, so I will go by bus. I will be back at the end of November", says Mher Grigoryan, who has been traveling to Russia for 16 years to work.
Mher, 44, lives 100 kilometers from Yerevan in the village of Gekhasar, in the Lori region. He says that he is not traveling alone, other villagers are with him. Most of the men leave to support their families:
"I am a veteran of the Karabakh war. In 1994 I was wounded in the head. I have a Group III disability, I cannot stay in the sun for a long time, but I still go to work every year. I would love to be with my family, but there is no work. I worked on construction in Yerevan for five thousand drams [about $10] per day, but this is not enough."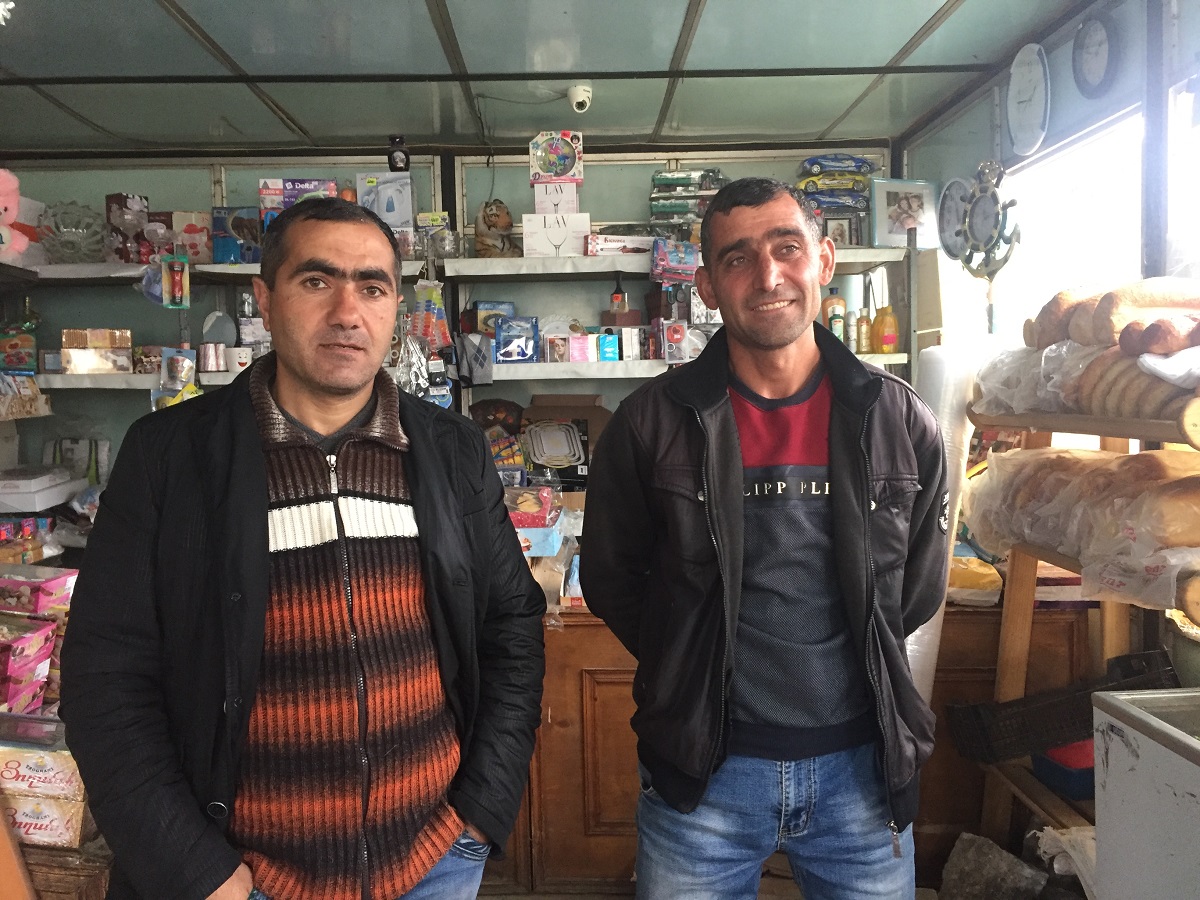 There are 932 inhabitants in Gekhasar. Traditionally, Gekhasar is an agricultural society, but over time residents have abandoned their trade as equipment deteriorated and disappeared.
37-year-old Andranik Torosyan has been leaving the country for 17 years to work. He says with regret that he has missed out on the childhoods of his two sons. He was not there to see their first steps, nor hear their first words.
"I did not notice how the children became my height. They themselves probably never understood what it means to have a father. Five months at home, seven away. I wanted to take a loan, start a small farm, but they did not give me any money. I was told I had no credit history. And I wanted to start a business, and not have to go work in Russia. Now it is necessary to go.
"In Russia, too, everything has changed. Now there are many Tajiks, the work has become cheaper, and we are paid less. On average, 40-50 thousand rubles [about $690-760]. We end up with about 35,000. But sometimes it happens that they do not pay us for months", says Andranik.
The living standards of the locals are reflected in the village store. Salesman Seyran Petrosyan says the store goes hours without customers, and when customers do come, he receives little to no money. Women are often forced to tack up their groceries to a tab. These charges Petrosyan keeps recorded in one of his several tab notebooks.
"The women pay when they receive their pensions and benefits. They pay their debts, so I don't give up until the men return. But some women come up with nothing. And it is not clear when they can pay. In such cases, they buy firewood and flour for the winter, that's all.
"In Soviet times, people also left, but not like now. People worked at factories in the neighboring cities, in Vanadzor and Spitak, but now they have nowhere to go", says Seyran.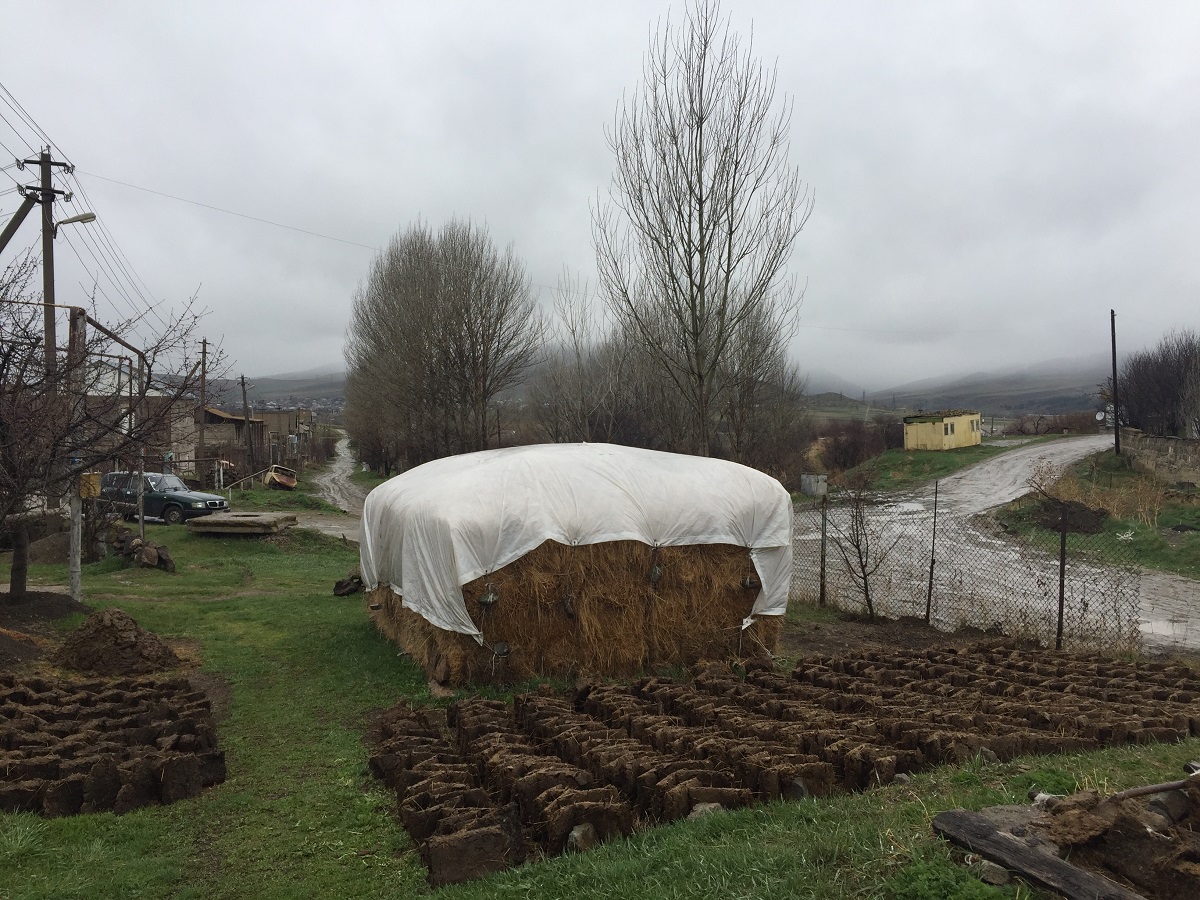 Nurse Dustrik Grigoryan says children are especially stressed by the absence of their fathers, which in some cases leads to poor health.
"They don't see their fathers for months, it's stress for them. They say: 'Dad left, I miss him.' And women are suffocating under the burden of care. If you come to us in the season of sowing and see our women, you will be terrified. They turn into men."
In Geghasar women do not celebrate the coming of spring, when their husbands leave. But at the same time they understand that they cannot live otherwise. They are grateful that now there are at least methods of getting in touch with their spouses.
"It's good that there is a viber, Skype, at least some kind of communication with our absent family members", says 62-year-old Haykush Hovhannisyan.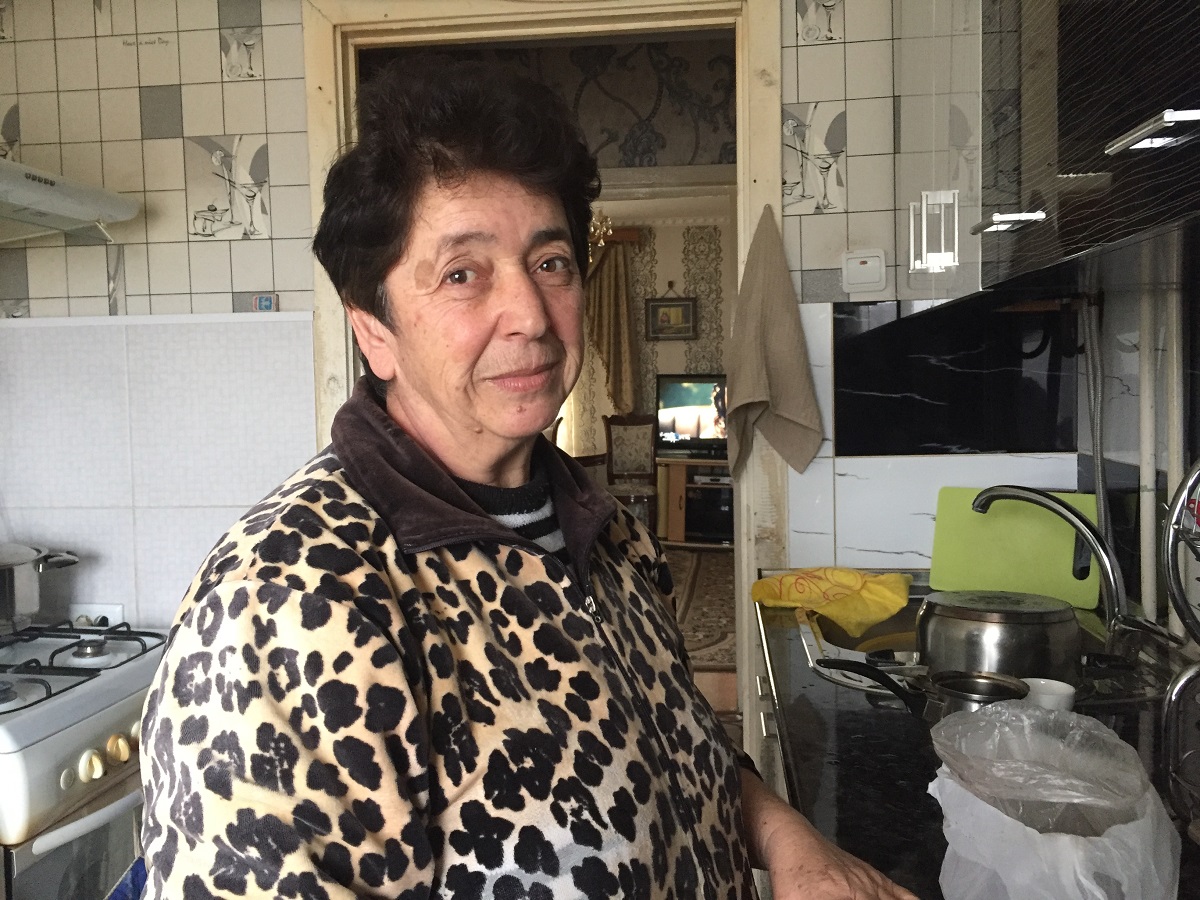 Haykush has been teaching Russian for 43 years in a rural school. Every year she is more impressed with the women around her:
"The women of this village are heroines. They dig up potatoes, light firewood, mow the grass. There are areas where tractors cannot pass, so women have to cope with this work."
She says that the Gekhasar boys go to the army immediately after their high school graduation, and from the army to work. They come back with various health issues due to hard work:
"The spring departure period has arrived again. The husbands have already left, we are holding onto our sons for the next couple of days. My daughter-in-law also works at the school, and together our salaries are not enough. Men leave, and all the worries remain on us. All summer we are preparing supplies for the winter, when the men return."
In the neighboring village
Next to Gekhasar is the village of Shirakamut, where men also travel to Russia for work. Village head Ashot Yeranosyan says that recently 300 people out of 1,800 residents have left Shirakamut for permanent residence in Russia.
"The land here does not feed people. The fact is that compared to other villages in the region, there is little land in Shirakamut. It is also unprofitable to raise livestock, because there are too few pastures and they are far away, on high ground. Therefore, many of us are forced to leave for work or leave forever", he says .
In the Soviet years, a garment factory operated here, where 250 people worked. Today, only 17 people are employed at the same factory. And the factory for the production of spare parts for elevators employed 230 people, now it does not work at all.
Shirakamuta librarian Teresa Ghambaryan says recently her son and husband left for Samara.* They went to work at the construction site.
"The village comes to life by the New Year, when the men come home. The whole village lives at the expense of foreign earnings. But this is not life. Sometimes people come empty-handed. People are not paid, payments are delayed, or they don't give all that was promised," Teresa says.
The headman of Shirakamut, Ashot Yeranosyan, says that in the past, a prosperous village collapsed during an earthquake and was never able to recover.
Epicenter
Shirakamut and Geghasar are at the epicenter of the devastating 1988 earthquake. Both villages were leveled to the ground. 150 people died in Gekhasar, and 300 people died in Shirakamut.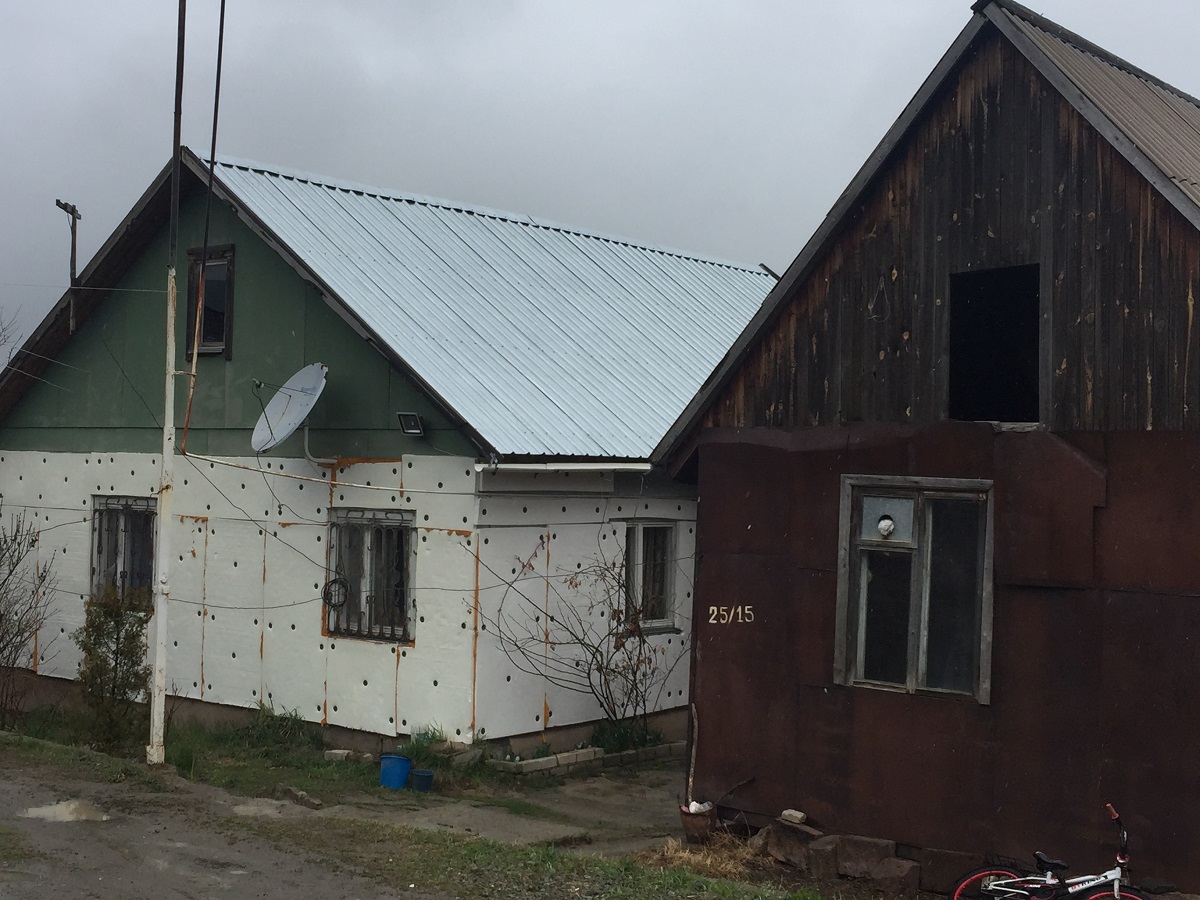 Over the years, the villages have partially recovered, but there are still people who continue to live in makeshift homes. 30 families live in trailer houses in Gekhasar, and another 40 in Shirakamut.
Last hope
Villagers hope that the new authorities of Armenia will finally deal with their problems. There are constantly watching what is being discussed in the government.
"The Prime Minister speaks well: stay, work in your country. But then you need to pay at least 10 thousand [about $20] per day! Without this minimum wage it is impossible to live. But I believe the new ones will still be able to change the situation in the country, " says Mher Grigoryan.
Andranik Torosyan again recalls that he was not given a loan:
"The prime minister calls for us to create jobs ourselves, invent something new. Here I want to open a farm. Why don't they give me a loan then? Now I have to leave. But I hope that everything will be fine. It is too early to judge, one year is not enough to evaluate the new new government. "
The villagers are dissatisfied with their lives, but they remain hopeful.
"We have complained before, but no one heard us. Now we are trying something different—we are hoping for change. Why not hope? Of course, nothing can change in a year. 30 years the country was robbed and destroyed—how can we expect such a quick change? But we here have hope. We, the teachers, have already been promised wages from September," says Haykush Hovhannisyan.