After 20 hours, anti-terror operation in Tbilisi finally over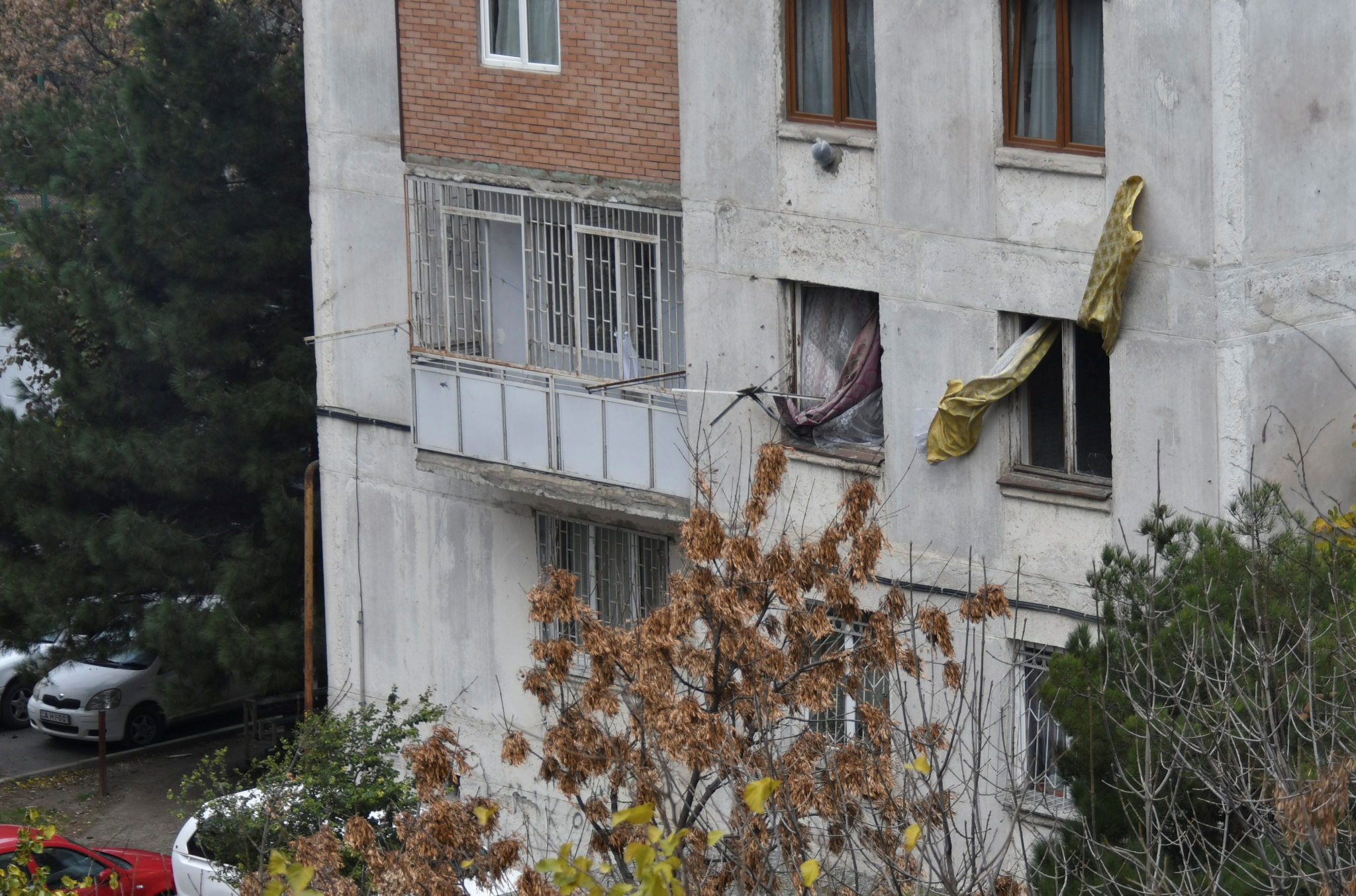 18.00
The authorities have taken their time to reveal the results of the operation. The Georgian police's assault on suspected terrorists in Tbilisi is over, Rustavi-2 TV channel reports, citing the state security service.
The armoured vehicles and special police forces that were used in the operation are now leaving the area.
The details of what has happened to the suspects have yet to be released. One trooper is reported to have died in a hospital, after being wounded during the police shootout with the suspects. There are no officially confirmed data as to whether there were other casualties, however journalists of the Rustavi-2 TV channel report they've seen two ambulance cars leaving the area recently, possibly with injured policemen on board.
Presently, a firefighting squad is at the scene, trying to extinguish a fire in the apartment block that was started as a result of the assault.
15.00
The flat now under storm by the Georgian security forces belongs to a resident of the Pankisi Gorge, Interpressnews reports, referring to a Georgian region on the border with Chechnya that has a reputation as a recruiting ground for ISIS.
14.00
The police have launched a full-scale assault on the apartment building on Tbilisi's outskirts where suspected terrorists have been hiding out. A correspondent for Interpressnews is reporting from the scene that the suspects have put up fierce resistance to the police, shooting and throwing grenades from the window of their apartment. The building is under siege from the police.
12.00
As a police operation to detain suspected terrorists in an apartment building in Isani, a district in Tbilisi, gathers momentum, armoured vehicles and additional police squads have been deployed at the scene.
The operation was launched in the small hours of the Wednesday morning and has since seen one of the suspects arrested.
A representative of Georgia's state security council said earlier today that the suspects were not citizens of Georgia and might have links with a terrorist group.
Before launching the operation, the Georgian police had tried to negotiate with the suspects, offering that they hand themselves in. However, the suspects opened fire, wounding one policeman.
According to the state security council, efforts are now being taken to establish the identities of the suspects.
Residents of the apartment building have been evacuated, as have those of some other buildings nearby. The supply of electricity and gas has been cut off to the area, to minimize the risk of combustion from the shooting.
The police have called on Tbilisi citizens to avoid approaching the area.