All about Nowruz: when does the spring begin?
This video features ordinary Bakuvians, not the dancers at all, who are going to dance the national 'Yalli' dance in honor of Nowruz. When does the spring begin? All about Nowruz.
Nowruz is the day of vernal equinox, the most ancient holiday marked in Azerbaijan. On March 20 (or 19, or 21, a precise date is reported by the astronomers), the 'pagan' New Year comes, the day and night are equalized and the spring begins.
The festival is not only celebrated at the national level, but there are also lengthy banking holidays, for example, this year there will be 9 day-offs.
Nowruz is always celebrated on a large scale. For example, in Baku, there are the ongoing folk festivities with street performances and all the attributes it entails.
The celebrations actually start one month before the holiday. The matter is that 4 Tuesdays preceding the holiday symbolize 4 elements, worshiped by Zaroastrians, who used to live in the territory of Azerbaijan in ancient times: wind, earth, water and fire.
The last Tuesday before the holiday, the Earth Tuesday, is the most important one and it was celebrated this year with a festive cavalcade and fireworks.
Spring begins when the Sun moves from constellation Pisces and enter the constellation Aries, and not on March 1, as many people think. We've got interested, how Nowruz is celebrated in its 'homeland', in Shamakhi Observatory, where people first learn about the beginning of Spring.
Pirgulu, a resort area not far from Shamakhi, is the Bakuvians' favorite recreation zone, because it's cheap and not far from the capital.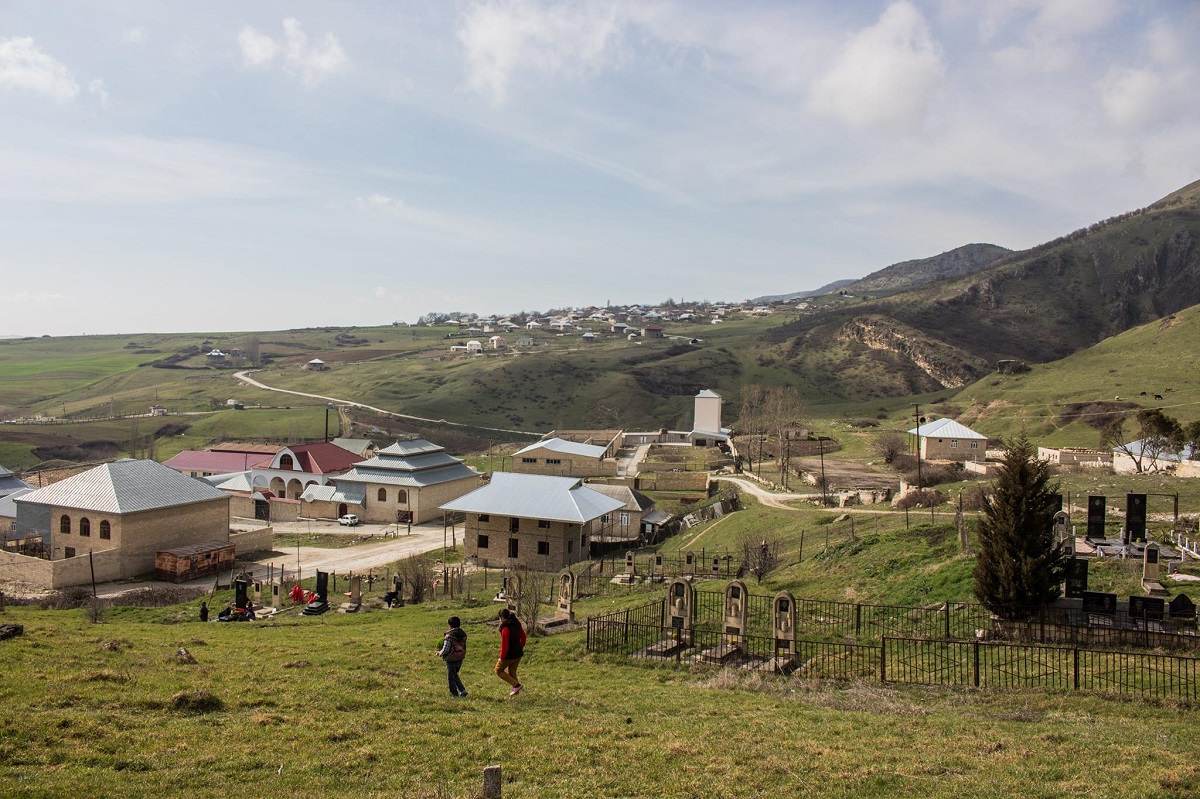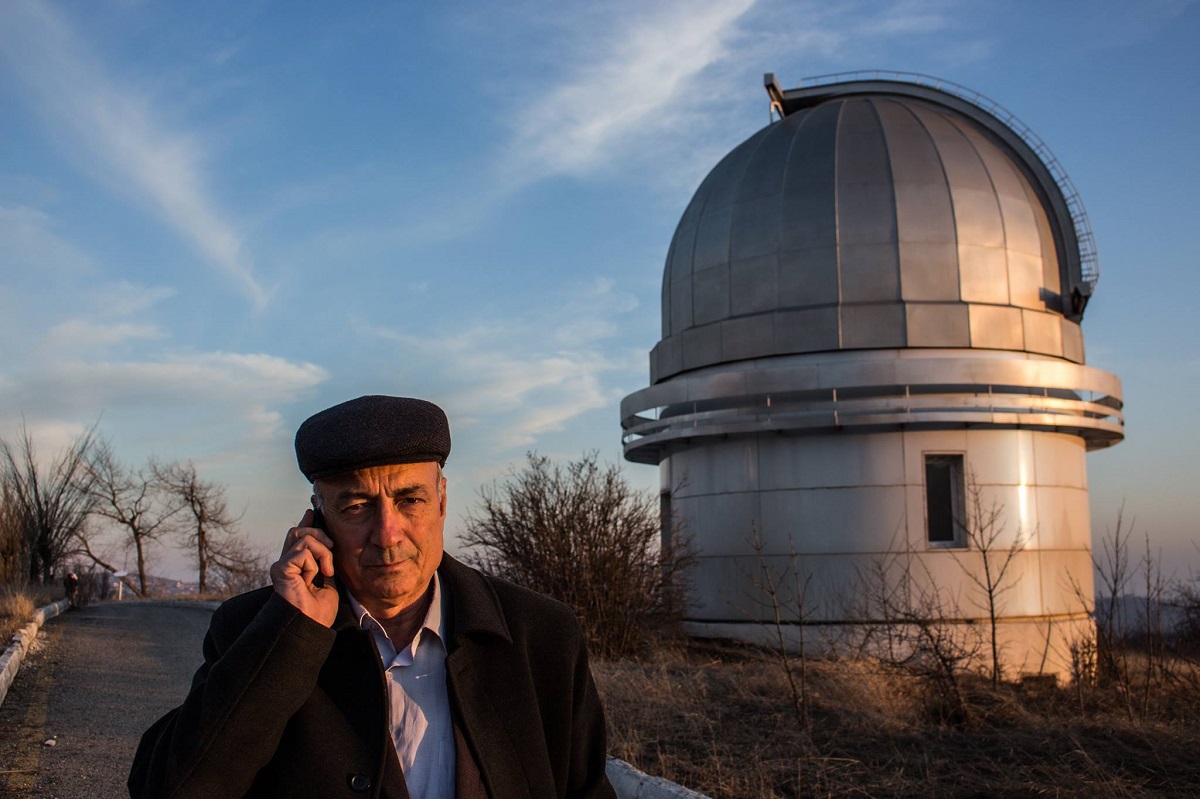 Akif Soltanov, an engineer, has been working here for over 40 years. In his words, the Astrophysics Faculty graduates were assigned here to work. Whereas now, there is the Faculty, there are students, but there is no work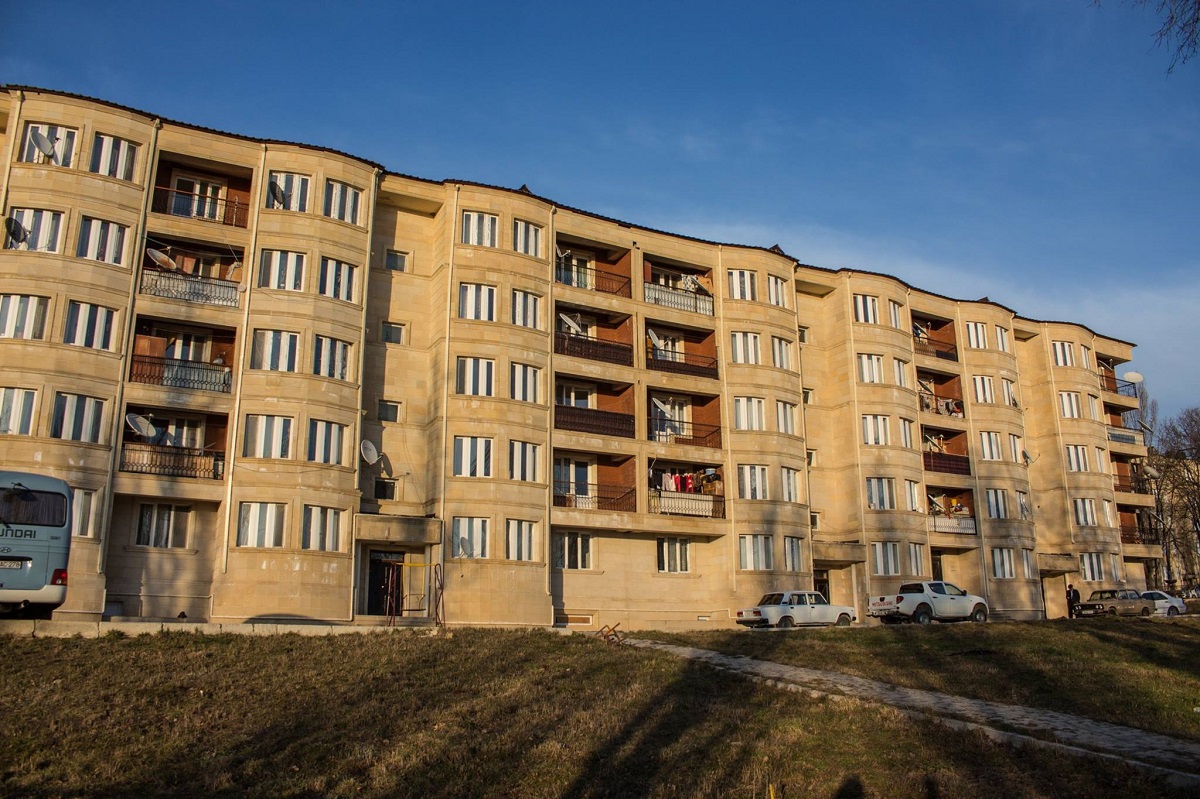 The construction of houses in Pirgulu started in 2008 and finished in 2013. "The old houses were not suitable for living, whereas now there is even the heating system there." After the houses were built, the apartments were allotted to the observatory staff and their families (the total of 150 people are employed in the observatory). The apartments fall under the category 'special purpose houses ', therefore the residents are not the owners, but rather 'lessees who don't pay a rental fee' (according to Akif)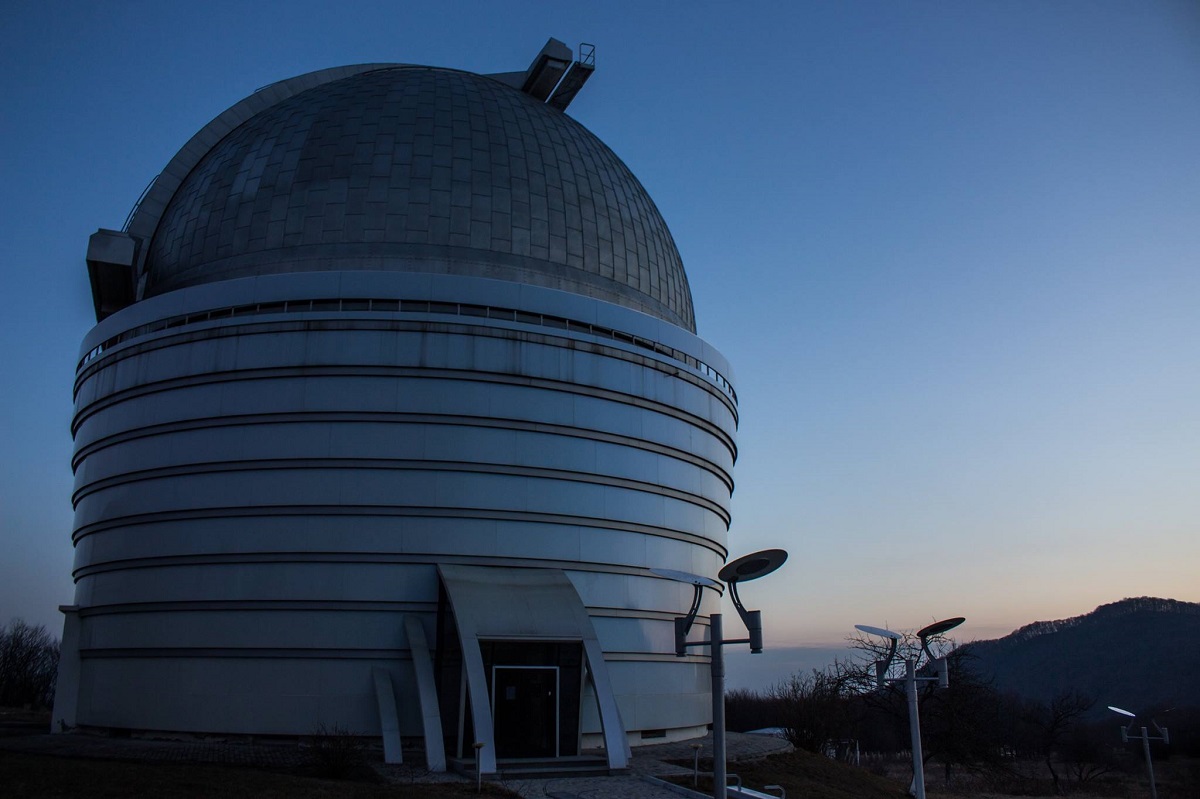 Shamakhi Observatory is the very place where the onset of spring is determined. This year, the spring officially started at 2:29 p.m., on March 20. The beginning of spring can be mathematically calculated 20 years in advance. For example, next year the spring will begin 6 hours later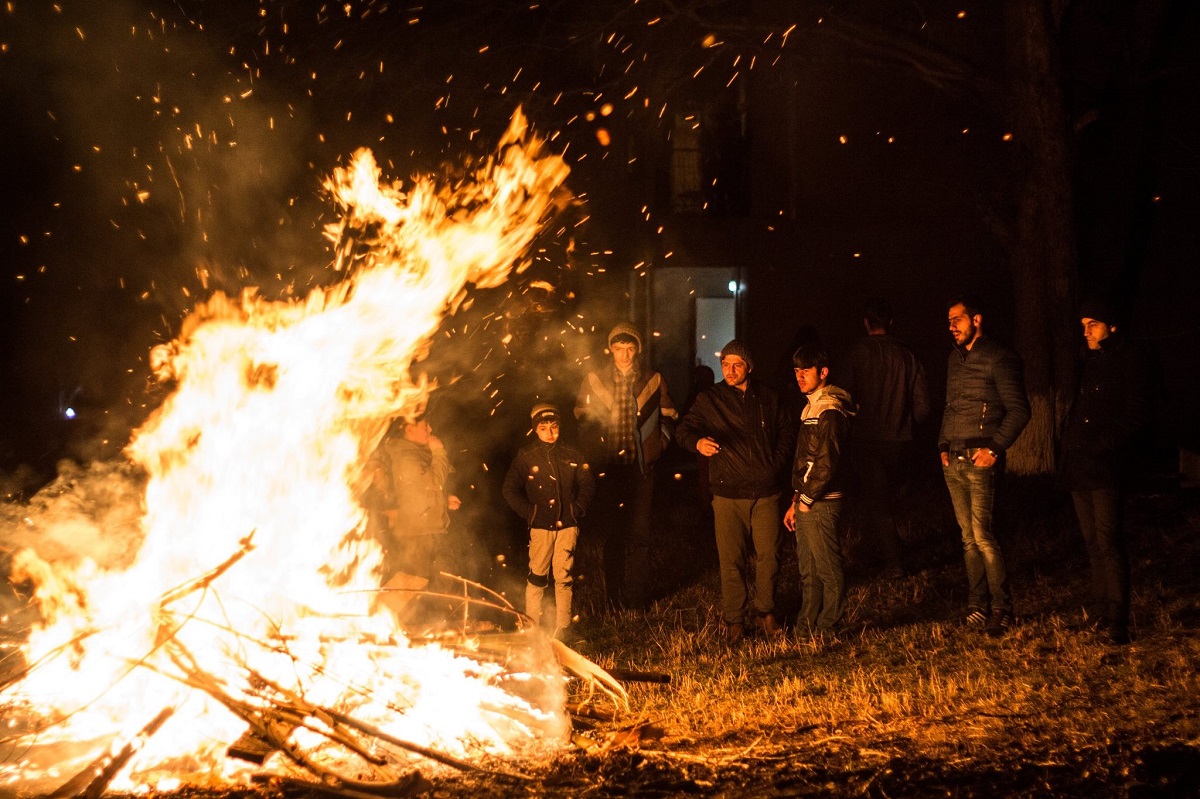 Neighbours come together around the bonfire in the evening. It is too high now, and they are waiting for it to burn itself out when it's low enough for them to be able to jump over it. As they jump, whatever misery and disease there is in their lives will perish in the fire, they believe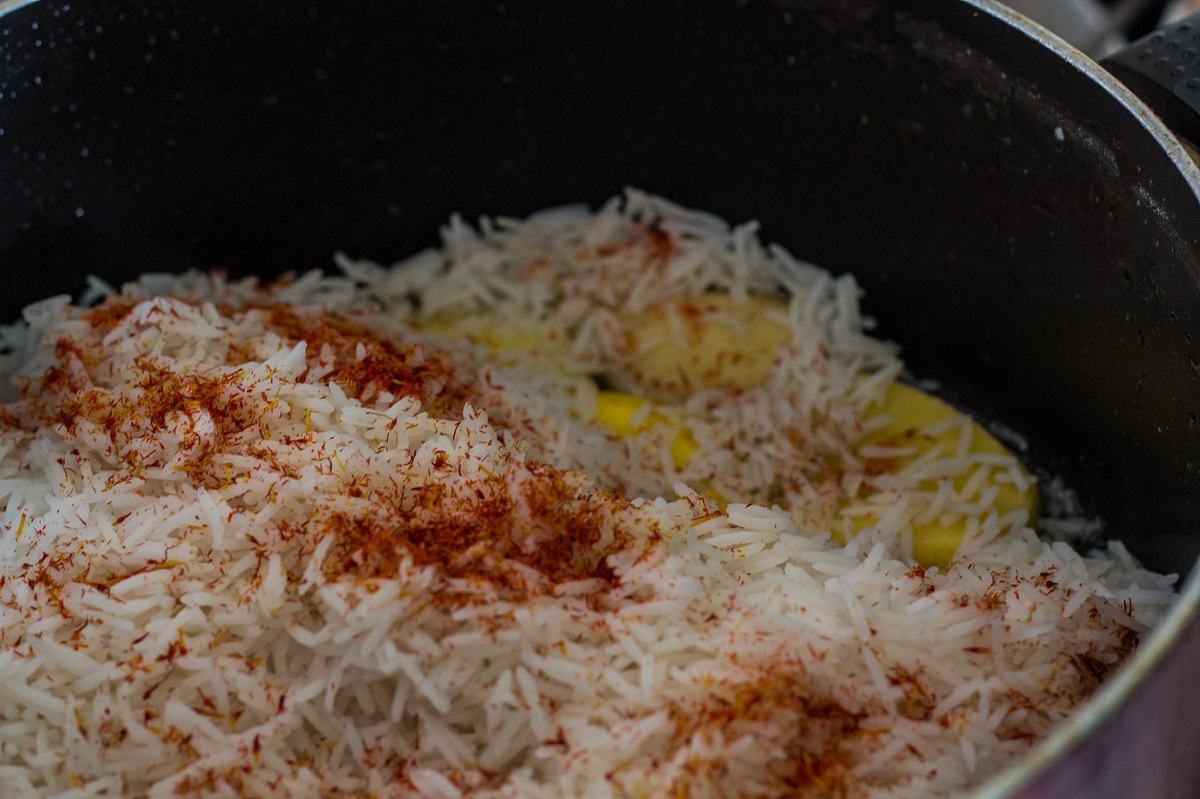 Pilaf - an indispensable attribute of the holiday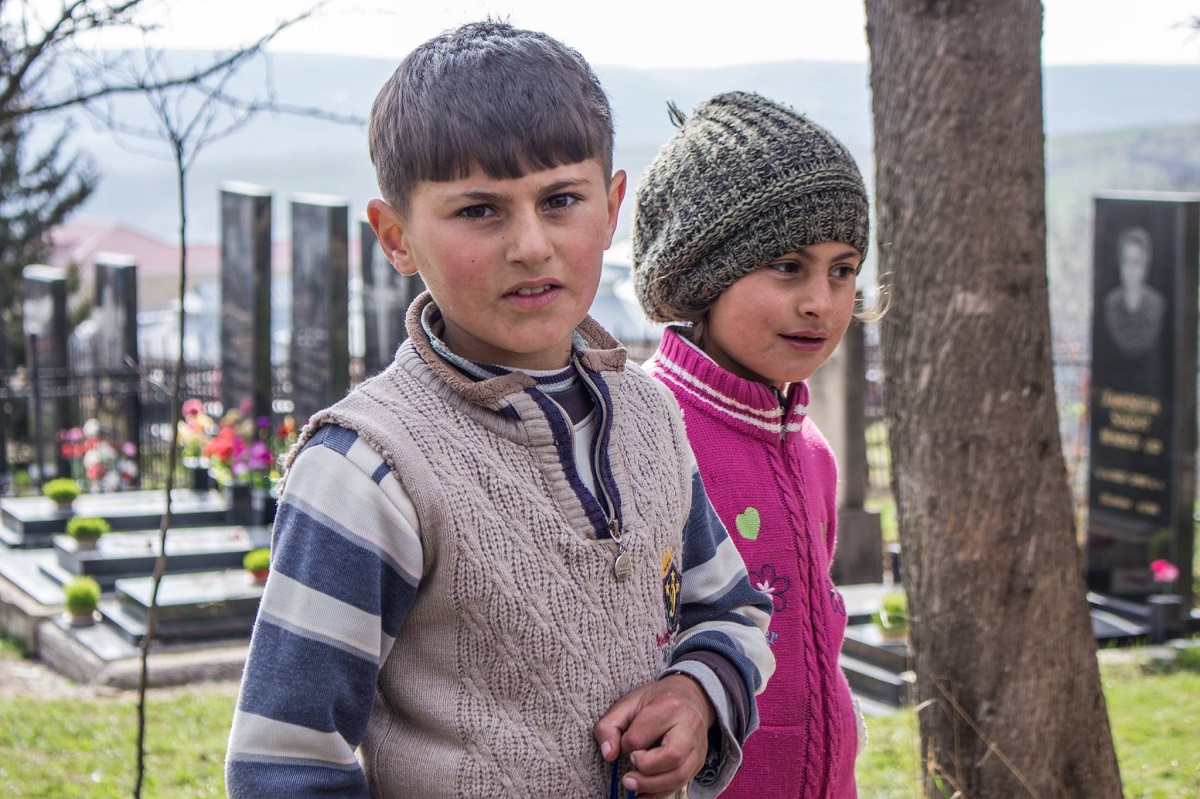 From the time immemorial, it has been customary in Shamakhi to take Khoncha (a tray with   sprouted wheat- səməni) with sweet treats and dried fruit to the cemetery on Nowruz Bayram and leave it at the relatives' graves. It's unknown, when exactly this custom originated, but it is regarded as a great benefaction, since then local children, especially from poor families, come and take all sweets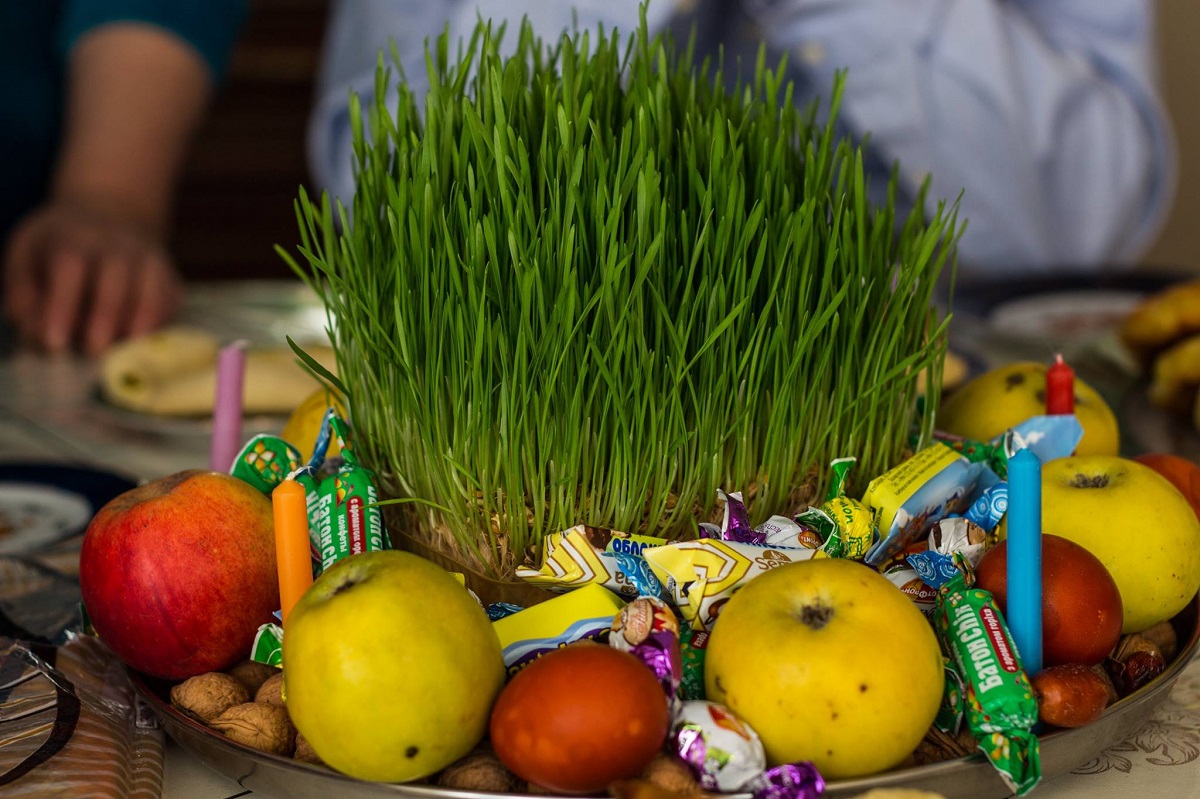 A special dish, halva from səməni, is cooked in Shamakhi on Nowruz. It takes a lot of time and efforts to prepare this sweet treat. A week before halva is prepared, the grain is washed and left in warm water; it is washed and water is changed every day, sometimes even several times a day, depending on the quality of grain. When roots appear on the seeds, they are washed for the last time and processed through the meat grinder. And then this mass is filtered through a gauze. Sweet dough is kneaded in the resulting liquid. This dough is thoroughly mixed in a large copper or cast iron tub using a special copper scraper with a sharp end on a low heat, adding butter, from 4 to 8 hours. At the end, halva becomes brownish. That's exactly when various spices are added: cloves, cinnamon, ginger, black pepper, turmeric, cumin, anise. After halva is cooled, it is rolled into balls or is given some other shape. Sometimes crushed walnuts are also added