Abkhazia: 'war trophy' apartments – will they be returned to their owners?
Georgians from Abkhazia and their apartments
Harlampy Politidis is 79. An ethnic Greek, he was born lived his life in in Abkhazia. For many years now, he has been trying to get back his apartment in Sukhum, which a court has ruled is rightfully his.
He has done the round of all the Russian and Abkhaz legal institutions asking for help, an still hopes to get his home back.
'Trophy houses' in Abkhazia remain a serious issue, as many still struggle to reclaim the ownership of the homes they lost during the Georgian-Abkhaz war in the early 1990s.
The issue has come into the media spotlight now and again over the past two and a half decades. Lawsuits might be many, but the number of people who have been able to actually reclaim their property are few.
People who have appropriated and taken 'trophy houses' refuse to give them back to their original owners even after they have been ordered to do so by a court.
Harlampy Politidis lived in Abkhazia before he got a job in Moscow in 1991. Then the war started, and there was no way he could go back to Abkhazia – his house was had been seized.
---
• Abkhazia-Georgia: line of demarcation – a quarter century after the war
• Abkhazia: a year without abortions
• An odd location for twice-displaced IDPs in Georgia
• Queuing for citizenship – how residents of eastern Ukraine are getting Russian passports
---
"In 2015, a court ruled that the apartment belonged to me", Harlampy says.
"After this, a long struggle to actually get it back started. Repeatedly, I've been promised, even in writing, that I'd be given it back by an agreed date, but without any results."
In 2010, a new court decision was issued, according to which, since the owner of the apartment "left without a trace" in 1992, the apartment was deemed ownerless and had to be handed over to another person, who continues to live there.
Currently, he lives with his daughter in Greece, where he is receiving treatment for cancer.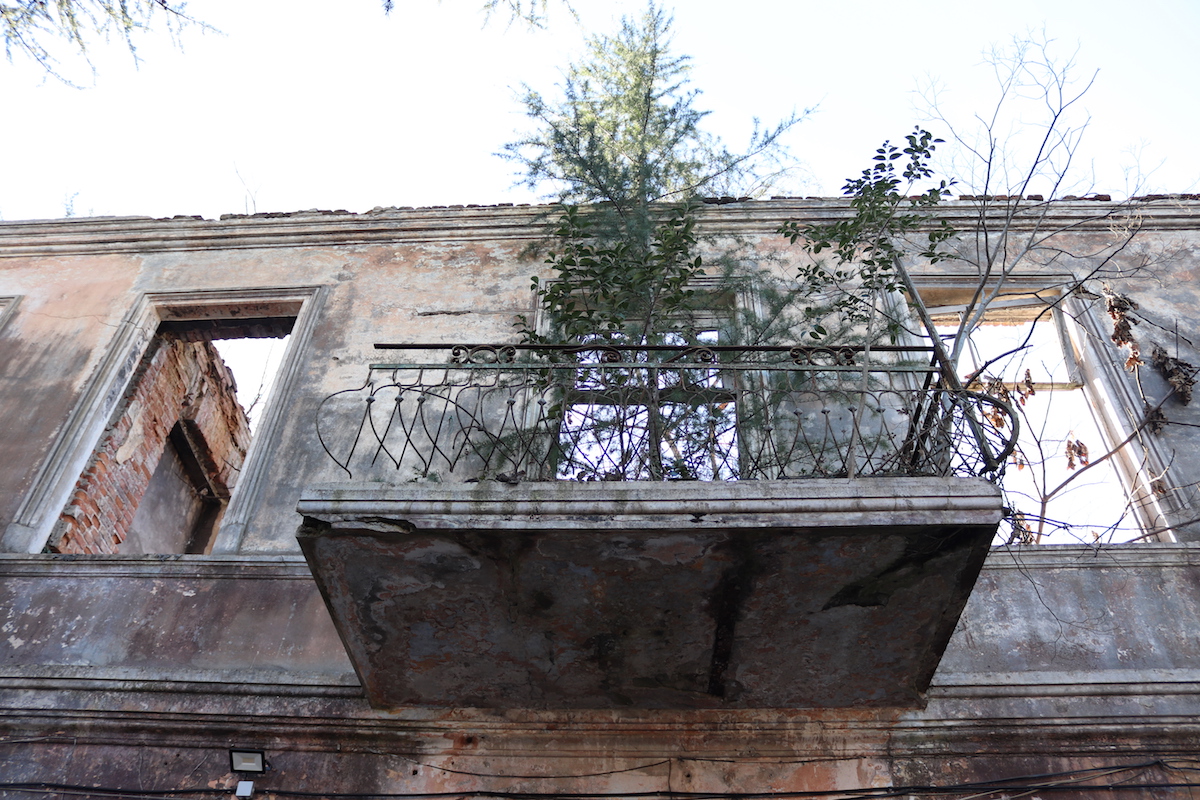 Seizure, threats and the silence of the authorities
Elena Galitskaya, 56, currently lives in Rostov.
Her family settled in Abkhazia in 1966. For many years, Elena has been trying to get back her parents' house in Pitsunda, which was seized in 1994, after her mother had gone to live in Rostov for two years to help Elena after a complicated birth.
For about eight years, her mother continued to pay the utilities for the Pitsunda apartment, even though she didn't live there.
"After my mom went back to Pitsunda in 1996, she found out that the apartment had been seized," Elena said.
"Someone had broken into the house through a window using a fire truck, opened the door and let his family in. Our neighbors told us about this, but they were too afraid to give official testimony. My mother turned to the police and local authorities, but the officials wouldn't investigate the issue."
They told the woman that they "had no time for her problem" and there was nothing they could do.
Meanwhile, the "occupier" started threatening her. On one occasion, strangers pushed her into a car and threatened her into giving up the case. As a result, she chose to stop asking the authorities for help.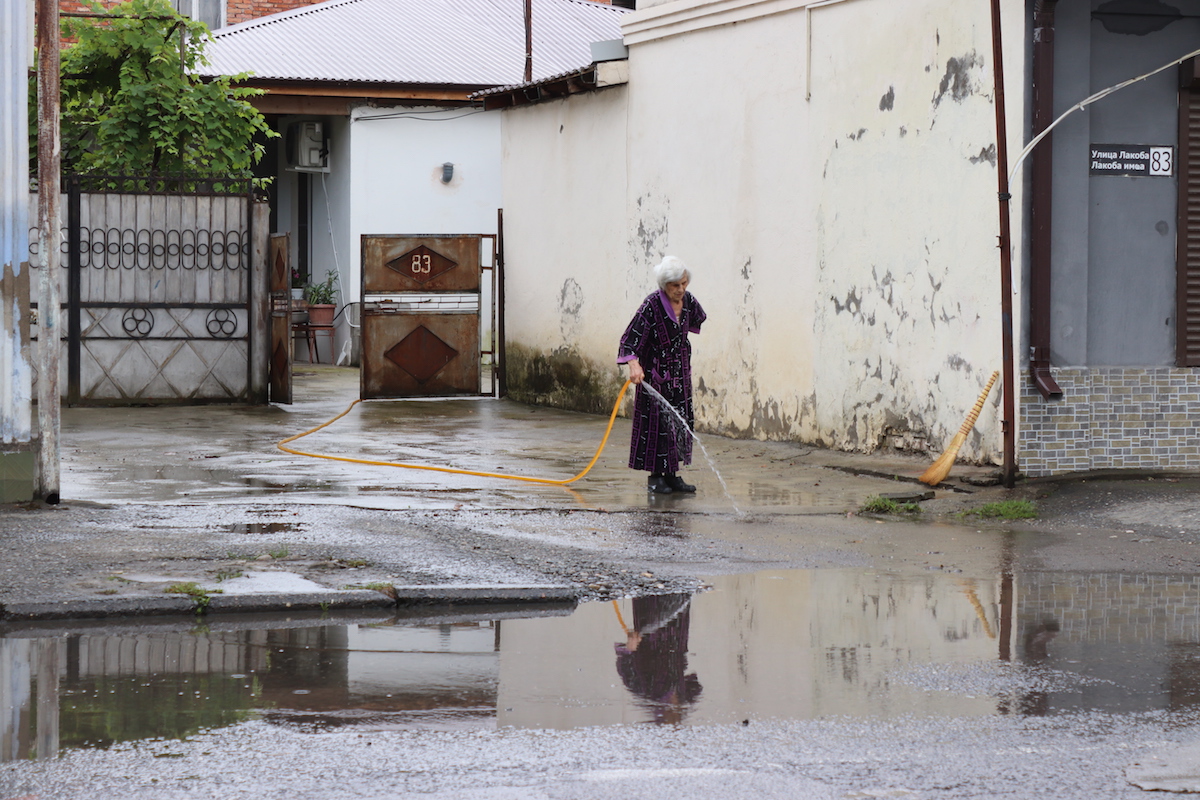 After her father died in 2016, Elena and her sister Olga tried to register the apartment in their name as his heirs. But the administration of Pitsunda, under various pretexts, refused to give them the utilities arrears document, without which it was impossible to register the apartment. Moreover, in a bid to informally defuse the conflict, the administration arranged for Elena to meet the son of the man who had taken away her house.
The son showed up at the meeting together with a lawyer from the administration.
Both claimed that Elena's father was "a Georgian accomplice and agent", that he had voluntarily given up the apartment and Chechen militiamen lived in it for some time.
Later, the 'new owner' said, the apartment was in a terrible condition, without windows or a door, and that he had had to rebuild it from scratch before he moved in. To sum it up, he refused to return the house.
Elena had to take the matter to court.
The law 'for Georgians'
"To date, Abkhazia's Public Chamber has received more than a hundred applications from people facing the same problems. About fifty of them have come from relatives of Georgian citizens who fought against Abkhazia in 1992-1993", said Danil Ubiria of the chamber.
He said the relatives cited the post-war Abkhaz law that did not forbid the return of property to them.
All of them live outside the republic.
According to the law, only citizens "who fought against the independence and state sovereignty of the Republic of Abkhazia, participated in hostilities against Abkhazia or assisted the occupying forces" are forbidden to own property in Abkhazia. The law does not apply to their relatives.
"In other words, according to the law, they have the right to own property here. But there are some difficulties."
"The housing of those who fought against Abkhazia and fled the republic was distributed among our citizens. After the war, courts turned down complaints by Georgian citizens. Lately, however, they have considered several cases. The rulings were not in the favour of the complainants, though."
Usually, the plaintiffs live in Russia or Georgia. This is also where they have the supporting legal documentation done – deeds, letters of attorney and so on.
"However, documents that have been obtained outside of Abkhazia are not valid here. A decree to this effect was signed a long time ago by the first president, Vladislav Ardzinba," Ubiria said.
He told a story about a complainant from Georgia – a woman whose husband fought in Abkhazia.
"She brought documents confirming his death and asked us to help her reclaim her house."
"'It's my property', she said. We then made inquiries into this man in Tbilisi. It turned out he [her husband] was alive and healthy."
It was in response to such cases that several months ago the Abkhaz parliament passed – so far in the first reading – amendments to the law on property management, which, if ultimately adopted, will prohibit the return of property not only to those who fought on the Georgian side, but also to all their relatives.
"Nationality has nothing to do with this," says MP Raul Lolua who is one of the authors of the amendments bill.
"It is about people who fought against Abkhazia's independence. Of course, it affects mostly ethnic Georgians. In fact, 90% of them are Georgian, but the law doesn't mention nationality."
Georgians will find it difficult to get their property back even if the restrictions don't apply to them.
"Georgian houses have all been handed out. There are practically no uninhabited apartments or houses. Even if a person comes with proof of being a legal heir, they are likely to face problems," says Lolua.
If no one lives in a house, and the house is not registered in someone's name, then there are no problems in reclaiming it. But the question is – do such houses exist at all?
As long as there is no formal inventory of real estate, the question will remain unanswered. But each case must be considered separately, because there are people who return to Abkhazia 20 years later to lay claims to what they say are their homes.
The author of this article tried to get in touch with ethnic Georgians who are said to have applied to the Abkhaz authorities seeking to get their homes back, but with no result.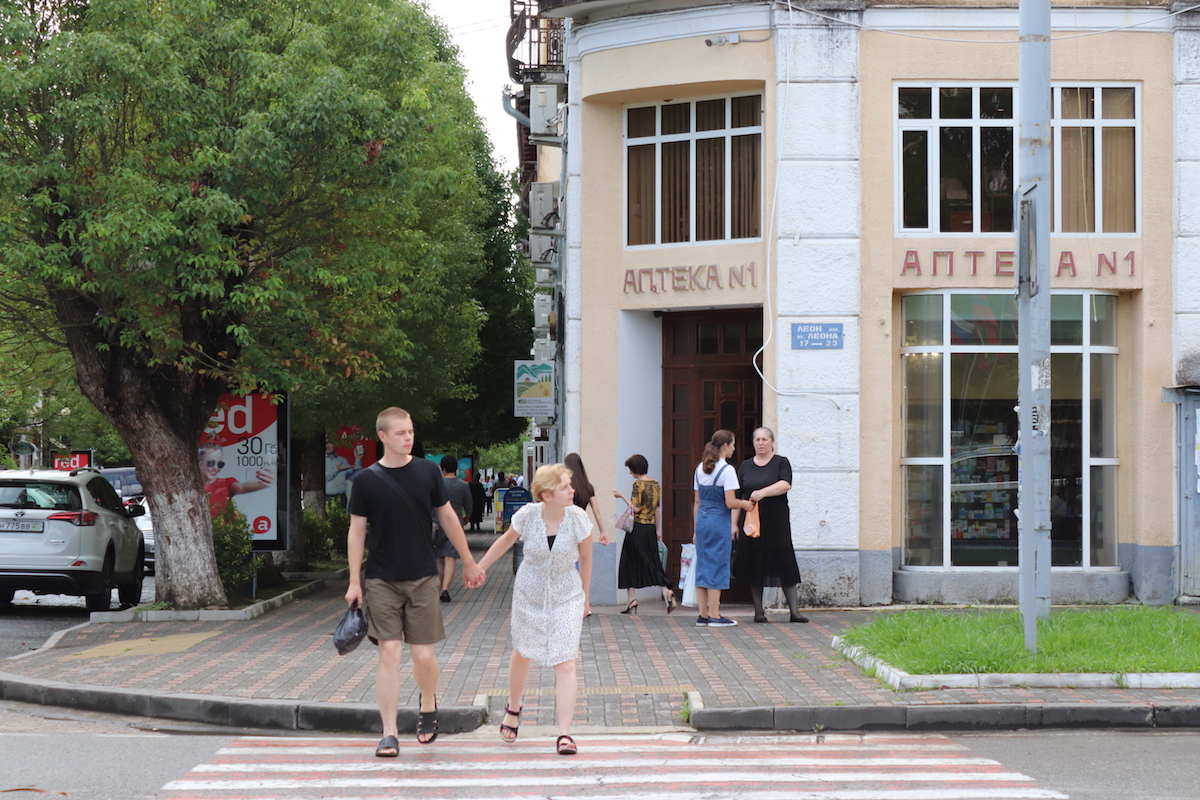 "We've nothing to lose"
Lawyer Valentina Kornienko sees a big problem in how representatives of ethnic minorities are treated when it comes to the issue.
"There are regulations, but they are not observed when Russians' property is at stake. I have only managed to get our house back because I was born here and my brothers fought in the war and was deemed a Hero of Abkhazia. The whole process is very difficult and takes years. Some manage to reclaim their housing, others are given a new place to live as compensation. One way or another, we win all the cases," Valentina said.
She says she has 44 successful cases under her belt.
Stanislav Belousov is one of the lucky ones. In 2016, he asked Valentina to help him get back his apartment in Sukhum which he said some people had blatantly taken away from him after breaking into it and getting him locked up in a mental hospital for almost half a year. He only managed to get out of it by fluke.
"They wanted to make him seem like a mentally ill person to be able to seize the apartment," Kornienko said.
"While in the hospital, he bumped into a friend and told her about what had happened. His friend then came to me. I went to the police and told them that it was against the law to put someone in a mental institution without the consent of their family. Stanislav was immediately released. Now he lives in peace."
Elena Galitskaya's family has yet to have justice restored. Everywhere she has taken her complaints, she was told her chances of getting her flat back were very slim.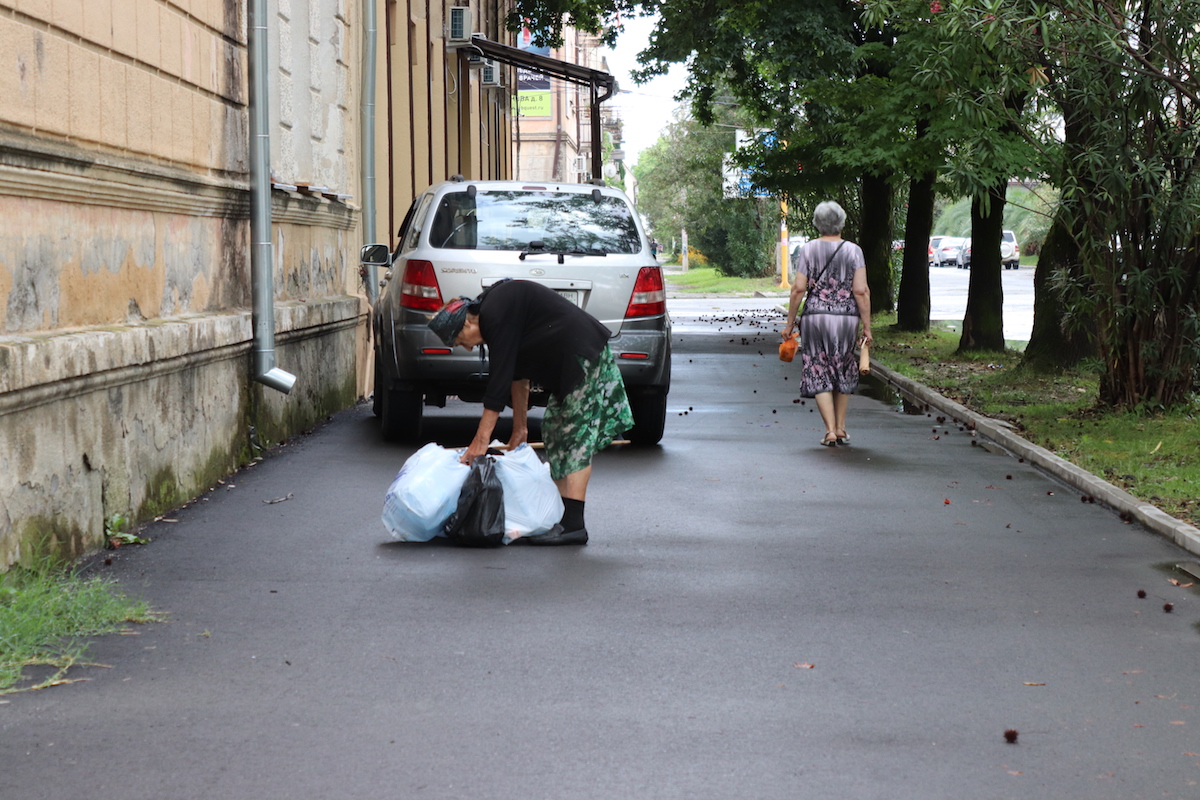 Courts have turned down all her lawsuits.
"The court of Gagra set the date for a hearing 13 times. In most cases, my sister and I would come from Rostov only to learn the hearing had been cancelled. In addition, we are trying to get a criminal investigation look into perjury and false evidence that has been submitted to the court by the occupant. We will fight until the end. We have nothing to lose. That is our house", said Elena.
Meanwhile, she says her family keep receiving threats. And the court keeps postponing the hearings.
The latest meeting of the Supreme Court had been scheduled to take place in July.
Elena and her husband came to Abkhazia, but they were told that the meeting had been postponed to the end of August.
Toponyms and terminology used in the article, and views, opinions and strategies expressed in it do not necessarily reflect the views and opinions of JAMnews or any employees thereof. JAMnews reserves the right to delete comments it considers to be offensive, inflammatory, threatening, or otherwise unacceptable