Abkhazia: a year without abortions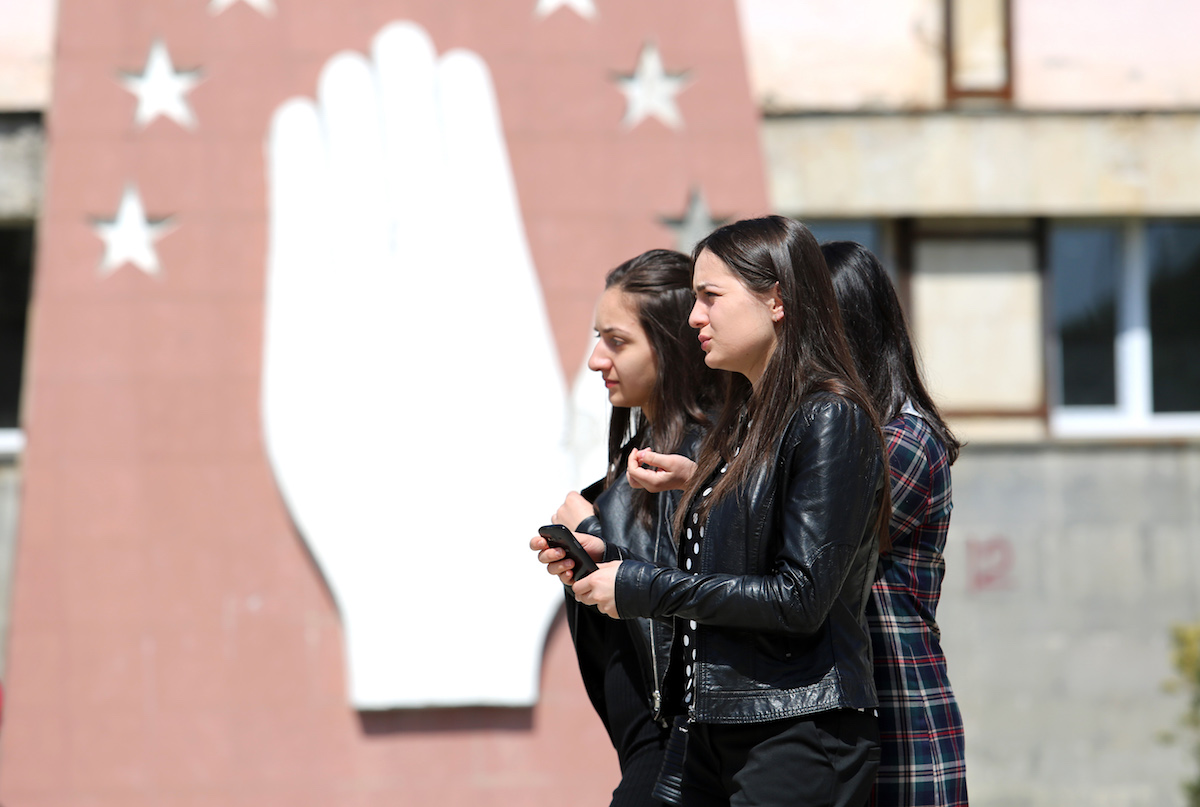 Abkhazia marks 1 year without abortions.
A law regarding the total ban on abortions was endorsed by the republican People's Assembly in December 2015. 26 MPs backed the law and only 3 lawmakers voted against it.
The law took came into full effect in February 2016.
A need to solve the republic's demographic problem was named as the main reason for adopting this law. The following figures were presented as part of the argument:
An average of 700 abortions are officially registered every year. Only 15 of the entries cite health risks as a reason for abortion.

About 2000 children are born yearly. 
MPs argue that making abortions a criminal offence would serve to boost Abkhazia's birth rates by another thousand.
One year has passed. So, what's the outcome?
Childbirth rate remains the same
To put it short, the abortion ban has in no way influenced the birth rate. Although there is no official data for 2016 yet, preliminary data shows that things remain the same.
Women should bear responsibility for everything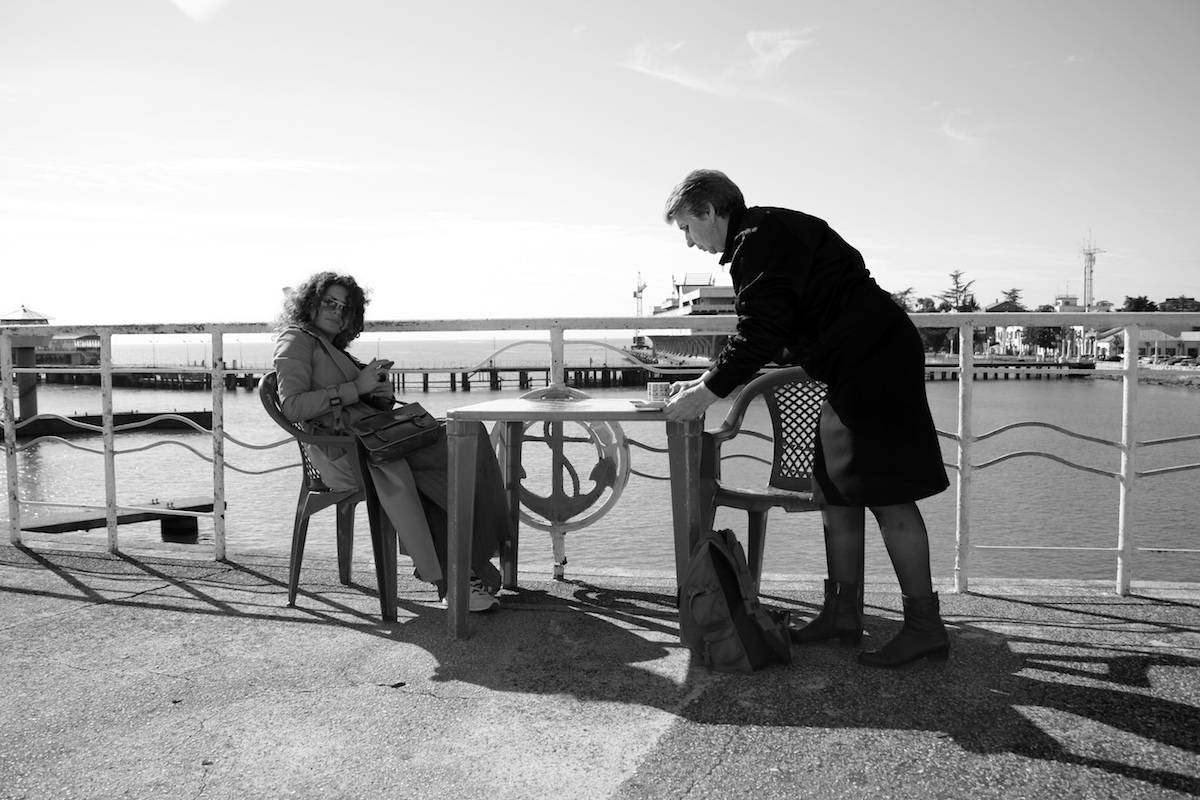 Photo:Ibragim Chkadua 
However, unlike the figures which hasn't changed much, there have been some serious changes in people's lives.
Madina* has three children, two girls and a boy. She and her husband moved to town from a rural area and are now trying to get back on their feet.
Madina is a housewife and her husband works at a petrol filling station. Their salary is small and the family is facing serious financial problems.
"It happened so that I got pregnant soon after this law took its effect. I love children and I wanted that baby. But we didn't have enough money to provide good nutrition to three children and we knew, we could hardly afford having a fourth one," said Madina.
An abortion also required quite a substantial sum, because women now have to leave Abkhazia to do an abortion.
Abkhazian women don't go for abortions to Georgia
Despite a conflicting context and public condemnation, many Abkhazians still seek medical assistance in Georgia. JAMnews has done separate research on this issue.
However, it seems that it, in no way, concerns abortions.
No one in the medical institutions in Zugdidi (the closest Georgian town to Abkhazia) has confirmed possible arrival of women from Abkhazia for abortions.
As Tamaz Janashia, the head of the local outpatient clinic, told JAMnews reporter, the clinic had never registered any pregnant women from Abkhazia.
According to Tea Lashkhia, a gynecologist at Zugdidi-based 'Life' hospital, mostly women from Abkhazia's Gali district [predominantly populated by Georgians – JAMnews] turn to them during pregnancy. But the reason they apply is either child delivery or treatment of gynecological afflictions. "No one from Abkhazia has ever applied to us for termination of pregnancy," said Tea Lashkhia.
As JAMnews was told in Zugdidi regional hospital, the abortion statistics haven't changed much in recent years.
It's almost impossible to trace such statistical data in Tbilisi with a population of 2 million inhabitants.
We've expected as much, as well as that there will be an absolutely different picture in Sochi.
Sochi as a venue of costly abortions
When we made a Google search for 'abortions in Sochi', it provided us with phone numbers and addresses of 16 Sochi-based medical institutions. A random call to one of the medical centers on this list revealed that an evacuation, indicated in the price list under the guise of 'correction of menstrual cycle' can be done in a single visit.
The whole procedure takes 2-3 hours, including ultrasound examination and post-op observation. The prices range from RUB 5,500 to RUB 11,000 [USD 100 – 200], depending on the term of pregnancy.
"Is it possible to stay anonymous and does the clinic require my citizenship information?" we clarified.
"It's absolutely anonymous, the service in your contract will be indicated by code, and we aren't interested in your citizenship."
It turns out that a solvent and freely moving female resident of Abkhazia can get things done within a day.
But, in fact, it's not as easy as it seems. A travel fare to Sochi should be added to the abortion costs. An average salary of a public employee in Abkhazia ranges from RUB 6,000 to RUB 10,000. Thus, having a qualified and safe abortion outside the republic is unaffordable for many women.
Cons of abortion ban law
Anzor Goov, the Health Minister of Abkhazia, has been unequivocally negative about this law from the very beginning.
"Of course, I'm not against abortions in general. But as a doctor, I would like to say that there are also therapeutic grounds, as well as social conditions, that must be taken into account. To begin with, we should at least set up an infant orphanage, because it's quite clear that there will be 'unwanted babies' – those who will be left in the maternity hospital," says Anzor Goova.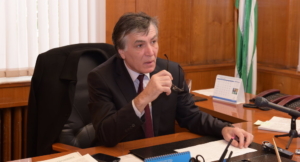 As the Minister pointed out, during the debates on this law his colleagues were trying to convince the MPs that, among many other aspects, there are also therapeutic grounds and complications that may pose risk to the life of both  mother and child.
"Those are very complex issues. Nowadays, the whole world is fighting against maternal mortality, but they tell us: 'No, we need new life!' and the church says the same. But we are a secular state, aren't we?! I'm not a blasphemer, but when it comes to such issues, the Church wants us to backtrack to medieval times."
Kristina Bazba, a resident of Sukhum, also termed it as 'medieval':
"I'm the mother of two children. My husband and I are planning to have a third child. But it's impossible at this stage, because there is no available work, no earnings and the government doesn't help in any way. Families with many children need benefit and housing. There are many things that should have been done before adopting this law."
Only the mothers with 3 and more children are rendered financial assistance from the Abkhazian state budget nowadays. An average monthly child benefit amounts to RUB 1,000 per child [approximately USD 15].
'Azkhara' charity foundation, which has recently been set up in Abkhazia, is expected to allocate RUB 100,000 [about USD 1,700] at the birth of a third child and thereafter, but that applies only to the ethnic Abkhazian families. At least that's how the foundation objective was defined in October 2016 by then-MP and 'Azkhara' co-founder, Leonid Chamagua.
JAMnews conducted a vox pop in Sukhum, trying to get a more comprehensive picture of opinions a year after the introduction of the total ban on abortions. None of the males agreed to answer the questions. Therefore, there were only female respondents.
vox-pop by Anaid Gogoryan
Life-threatening abortions
Aslan Agrba, a father of 2 children, says that the introduction of an abortion ban was pointless.
"Those who want to make an abortion will find many ways to do it. There is no law that can stop a couple who decides not to have a baby."
The practice shows that even a lack of finances to cover the substantial sum that is now required for this operation can't prevent them either.
"There are many ways of self-induced abortions that can be performed at home," says Ilona Agrba-Kobakhia, a gynecologist. Technically, it's very easy. It's a matter of 3 days and 5 pills containing prostaglandin."
This medical abortion method has been widely used in Russia in recent years. According to the DSM Group, an agency analyzing the Russian pharmaceutical market, the abortion pills are not only use in hospitals, but are also available in bulk in ordinary pharmacies.
Sochi pharmacy network directory provided several addresses of pharmacies trading in such pills. Though, it was indicated that those were prescription-only medicines.
However, the pills can be easily purchased through the Internet, bypassing that requirement. Delivery to Sochi will take 2-3 days. A dose necessary for abortion  will cost approximately RUB 4,000 [about USD 70].
The arguments of those who still support a total ban on abortion
According to Father Ignatius, due to modern medicine, women are now well-aware of what they are getting themselves into.
"Everyone is familiar with pre-natal films featuring fetus development. As a rule, a woman doesn't want to think about it, she wants to be on the side of the so-called 'public opinion'. And public opinion tells her that she has a right to make her own choice. The Church doesn't stress that abortion is a sin. We are leading women to an idea that even in the first weeks of pregnancy it's already a living human being," says Father Ignatius.
Of course, news about unwanted pregnancy doesn't always end up with abortion. Asida, another resident of Sukhum, who refused to give her real name, said that she was ready to go to Russia for an abortion:
"I already had 2 children and then, after the law was passed, I unexpectedly got pregnant again. My husband insisted that I shouldn't make an abortion, saying we would somehow manage to provide for 3 children. Of course, it's hard from a financial point of view, but we now have an 8-month-old daughter, her name is Sofa, and we love her very much. Now it's very strange to think that someone didn't want her."
Human rights activists keep protesting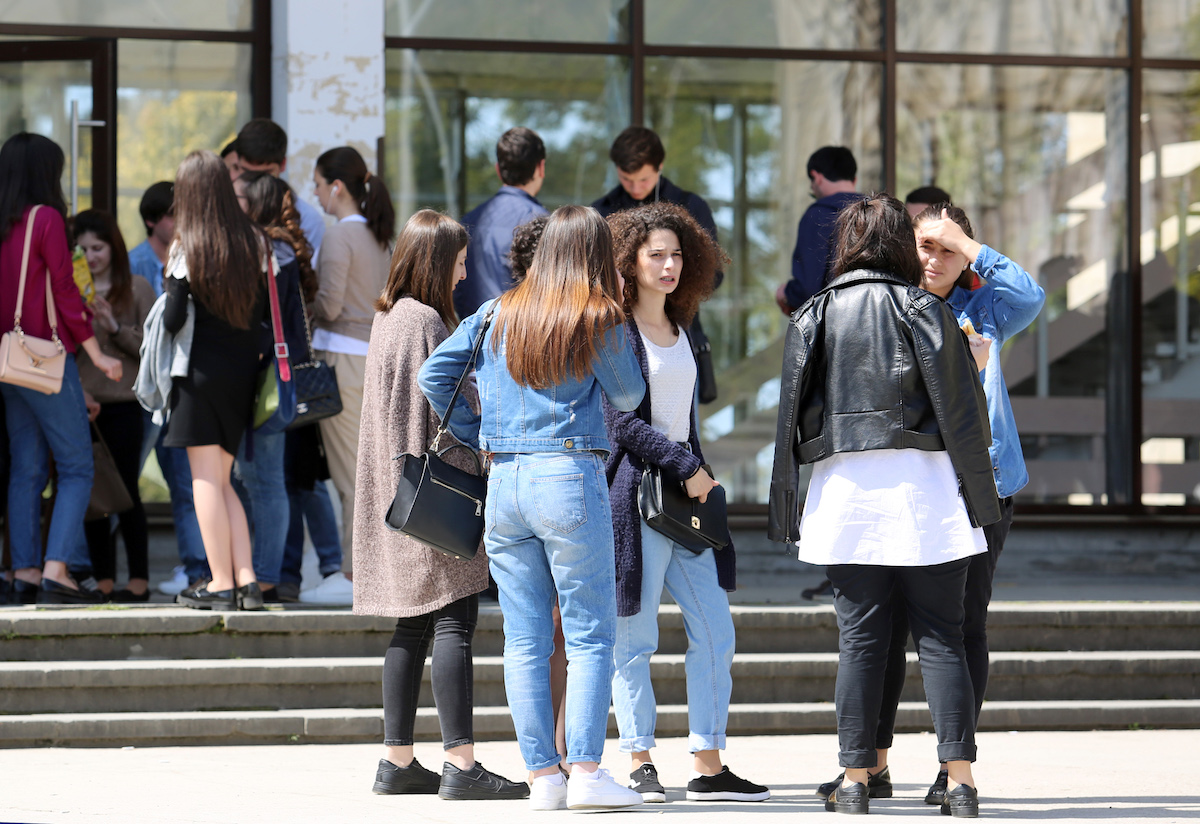 Photo: Ibragim Chkadua

Several activists of the Abkhazian human rights movement still insist that the introduction of the abortion ban has been a violation of fundamental human rights.
"It's a gross violation of women's rights," said Leila Lushba, a human rights activist. Introduction of a total ban on termination of pregnancy is an illusory solution to the problem, that urges many women to make 'underground' abortions. People who adhere to Christian values have no right to coerce others into heroic actions."
Having introduced a total ban on abortions, Abkhazia has joined the following countries: Angola, Afghanistan, Bangladesh, Venezuela, Guatemala, Honduras, Egypt, Indonesia, Iraq, Iran, Ireland, Yemen, Colombia, Lebanon, Libya, Mauritania, Nepal, Mali, Nicaragua, UAE, Paraguay, Papua New Guinea, Salvador, Syria, Chile and the Philippines.
In 2015, the Russian government refused to support a ban that suggested criminalization of non-therapeutic abortions. The number of abortions in Russia is about 5-8 million per year.
An initiative to ban abortions in Georgia due to a critical demographic situation in the country was brought before the Georgian Parliament in 2013. However, it caused a split in the community and was rejected. Today, abortions could be done in Georgia up to the 12th week of pregnancy.
21% of pregnancies, on average, are terminated artificially worldwide. 25% of those abortions are due to a high risk to the mother's life and 12% due to congenital abnormalities of the fetus.





The opinions expressed in the article convey the author's terminology and views and do not necessarily reflect the position of the editorial staff