A story of young teacher who moved from Yerevan to teach kids in Karabakh
School in Karabakh village
Young teacher Margarita Manukyan told the #trajectory_people_conflict project about how just two years of work in a distant village in Karabakh has changed her life plans.
---
"A lost place", "how do people even live here", "There is no entertainment at all", thought a girl born and raised in Yerevan, when she first found herself in the village of Kyuraty of the unrecognized Nagorno-Karabakh Republic (the Azerbaijani village of Dyudyukchu).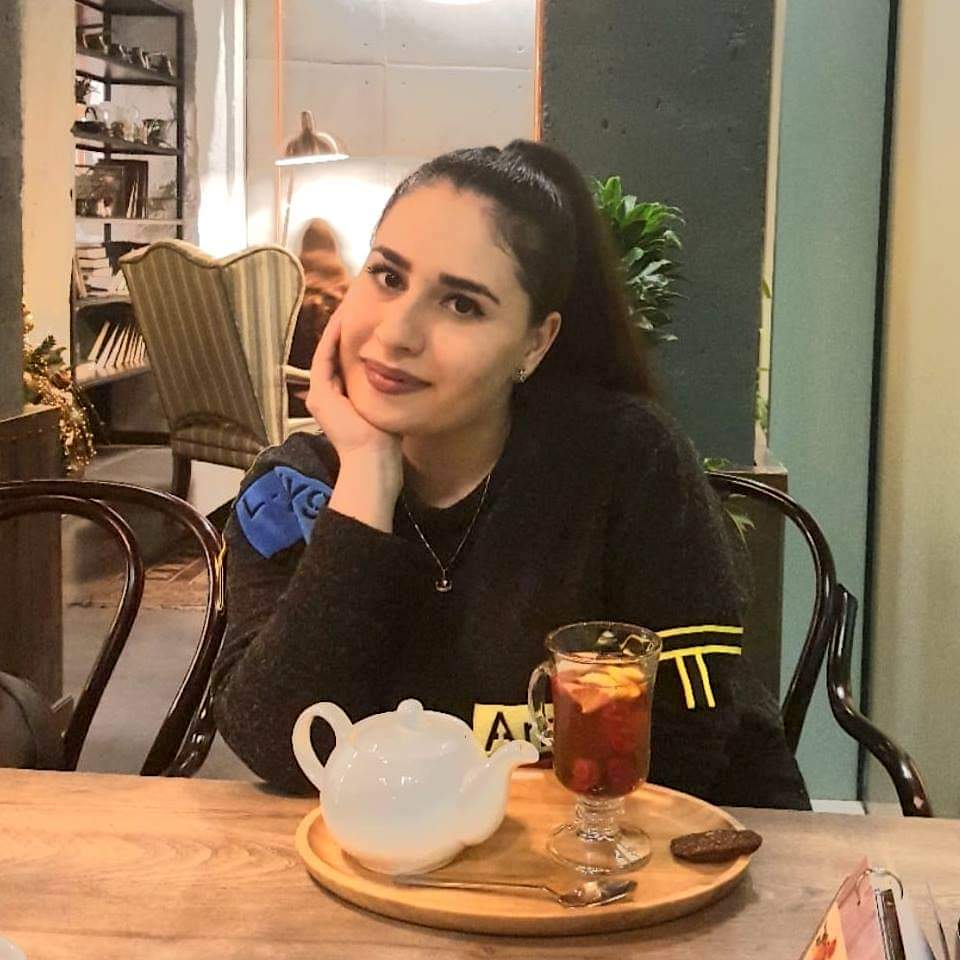 The turning point in the life of a junior researcher at one of the institutes of the National Academy of Sciences Margarita Manukyan came when she decided to give up her city life and move to a village, In 2019, she married a serviceman from the Karabakh city of Hadrut.
Leaving everything behind, she followed her husband to start a new life.
---
---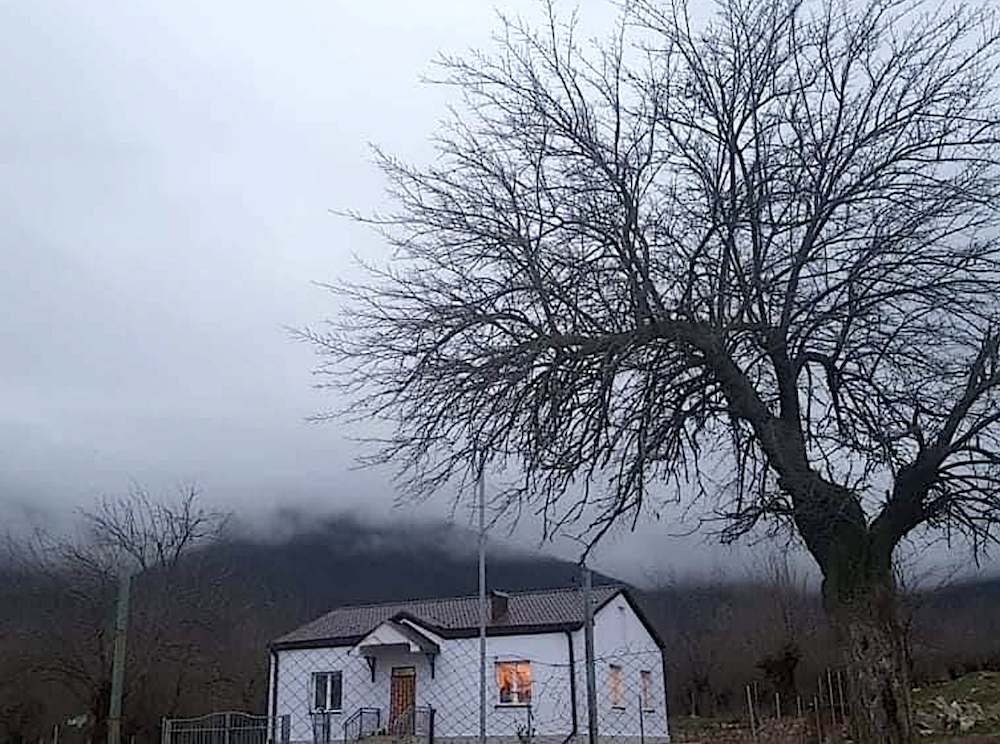 Children in this village had their own priorities: the most important thing was to share the burden of their parents and help them earn money, while education was always secondary here. Margarita's mission was to teach children computer science ․
"A child could skip school because that day it was his turn to graze the sheep. But for me it was absurd: how could parents consider it more important than education?!", says Margarita.
The village life appeared new and unusual to a young teacher. She was afraid of living away from her family and now being able to settle in.
"There was not even a shop in the village. I was afraid that I would not be able to adapt to it. I thought: what will I do if one of the neighbors comes to visit?"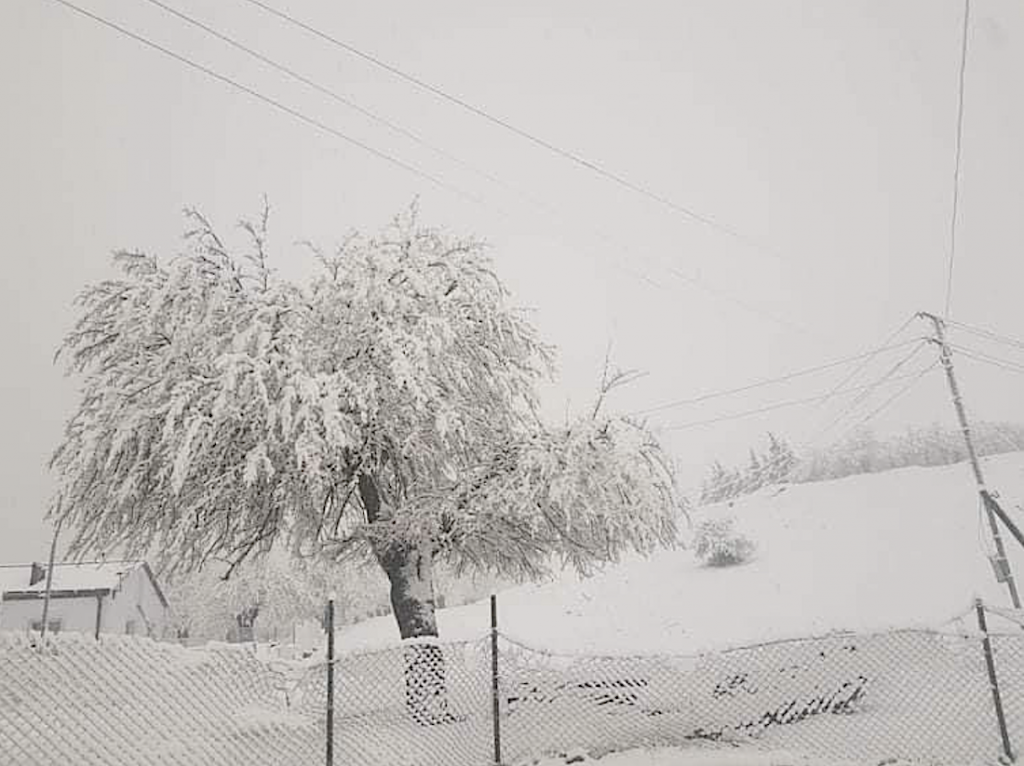 At first, it was difficult for her to communicate with the locals but she tried hard to win their trust.
"I was shunned in the staff room. They were embarrassed to talk in front of me. They wondered why I left the city and moved to live in the village. And I explained that I want education to be equally accessible to both urban children and children from the countryside".
Winning the hearts of the village children and their trust was easier:
"Once a physics teacher organized a competition. One of the groups was very weak and was already losing. I tried to suggest a couple of answers, although no matter how much I suggested, they still would not have won. But they were glad that they had several correct answers.
And the next day they picked up flowers in their gardens and brought them to me. I came home with a bunch of bouquets".
Gradually, the trust of the adult inhabitants of Kuratag was also won.
"They began to accept me as their own. I did not ask them questions, they themselves came and offered help. It was unusual for me because you rarely find such a thing in the city".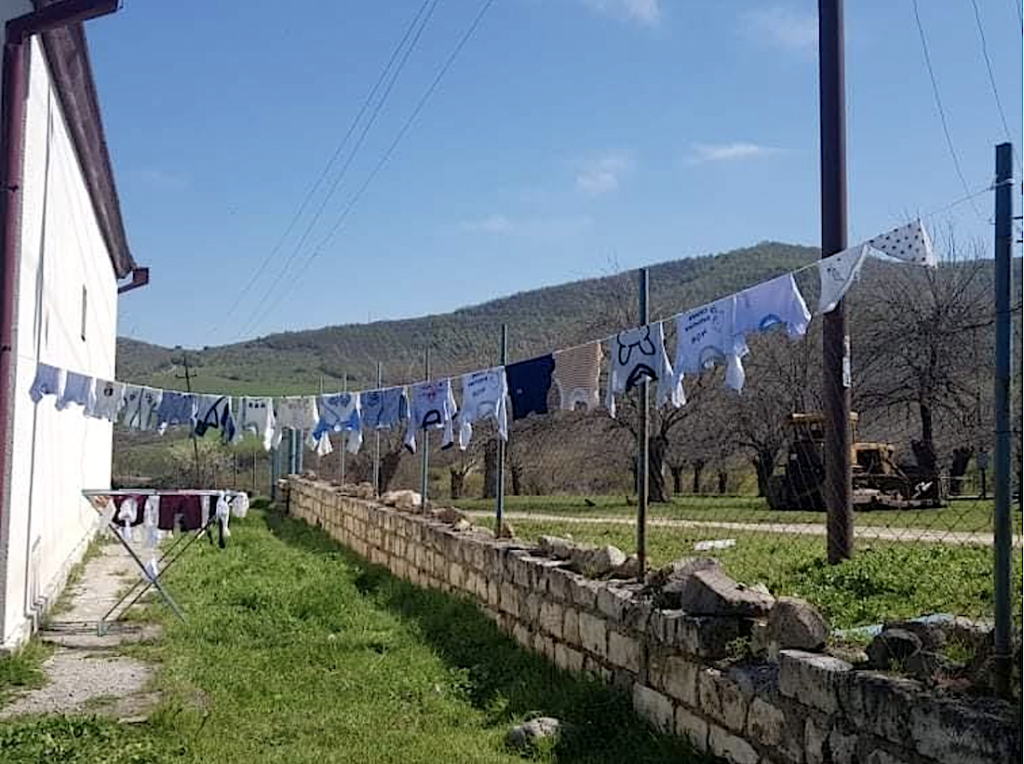 Her house was standing along the road leading to the meadows. And each time, returning from the field, the villagers gave her a part of the harvested crop.
"Once I saw one of the villagers collecting nettles in different places. It was very difficult: he was constantly bending, lifting, bending, and lifting. Seeing me at the door, he said: "Dear comrade Manukyan, take it, do you know how to cook nettles?"
I said no, thanks. But he insisted and I was forced to accept his gift. It's amazing: he worked so hard, collecting nettles, and then suddenly brought and presented me the result of his labor".
The hardest part, she says, was learning the local dialect ․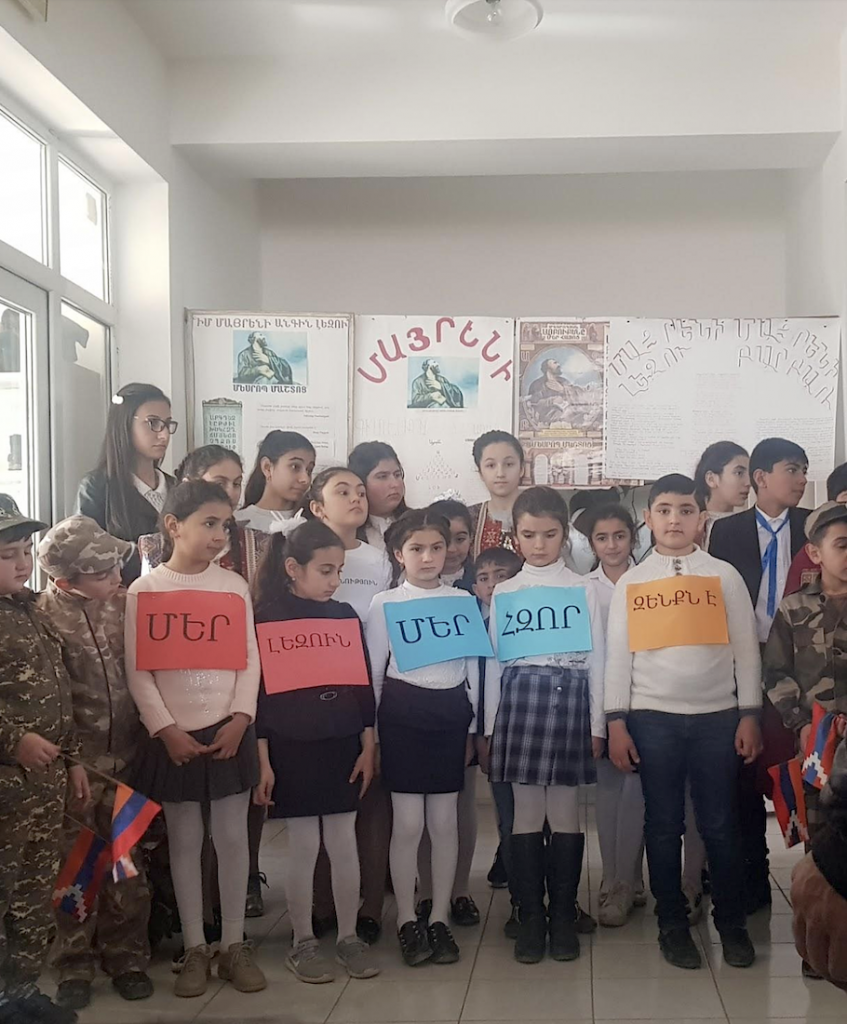 "There were children who spoke very quickly, and I did not understand anything. Once one of the boys said in Russian: "All programs". I asked him to say the same in Armenian. He said the word "programs" … and fell silent. Suddenly I realized that he could not find the word, and then I said "lioh", which means "everything" in the dialect, and we all laughed".
Margarita discovered and overcame a new fear in Kuratakh – one that she never had to endure in the city.
"There were many pigs, cows and sheep. Once I was walking home from neighbors and saw how several of my students were driving a herd of cows. I had never seen anything like it in my life and was scared. But I was ashamed to show it in front of the students so I walked by with quick steps, smiled at the students, and the fear was gone".
The teacher made up for the lack of entertainment by spending a lot of time with the children.
"We often met with students outside the classroom. They took me around, showed me beautiful places, a village church. There was a place where one of my students built a small table and chairs on a tree.
I still have photographs and memories of all this. Indeed, you better appreciate what you have when you lose it".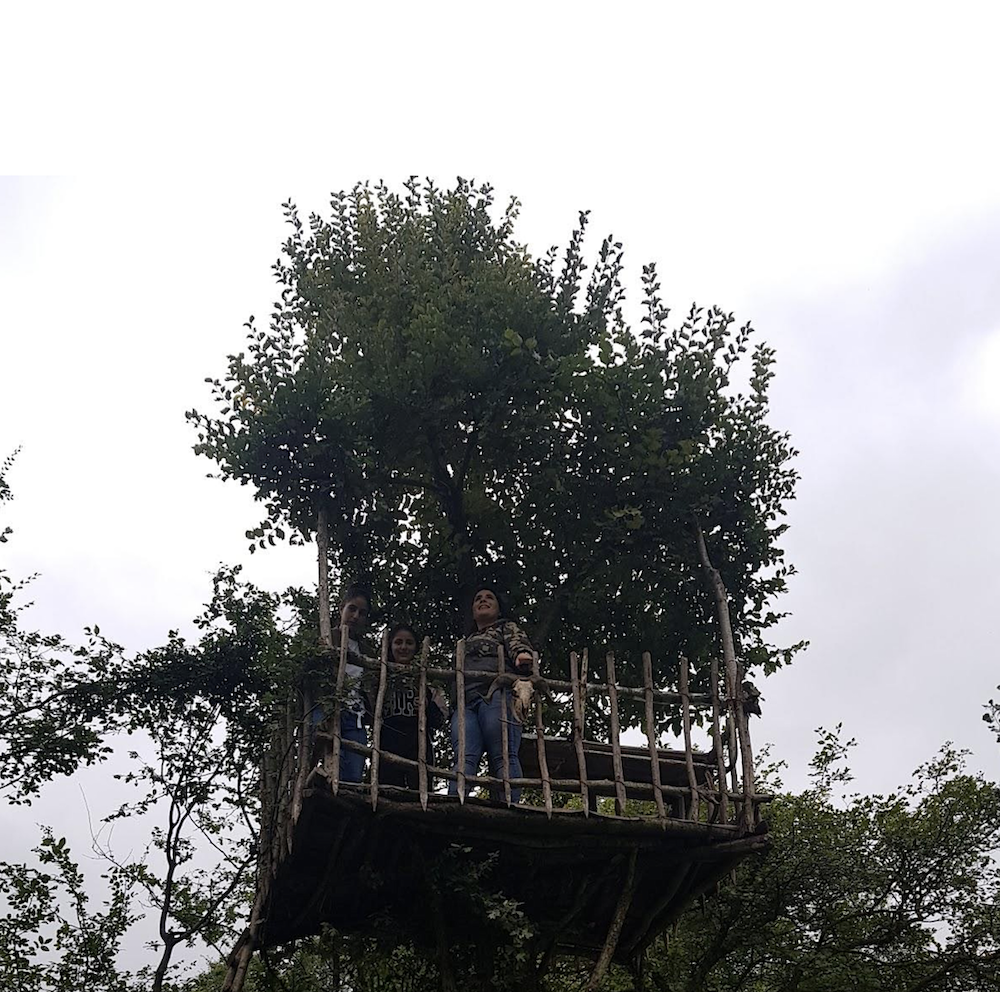 Margarita says that two days before the start of the second Karabakh war (September 27-November 10, 2020), the situation was already difficult, and her husband almost never returned home.
After the war, the village was among the territories that returned under the control of Azerbaijan. But Margarita did not even think about returning home to Yerevan. She moved to Stepanakert.
"Our village was special. The teachers and the villagers were good. We became friends with them, they were so direct, so frank.
I have often said that there is nowhere to go. At best, you could walk down to the center of the village or visit your neighbors. But now I remember seeing my husband off to work in the morning. And how much pure cold air really means, which "hit" me in the face. The air here is completely different. I want everyone to know what a wonderful village it was, what good children lived there".