240kg traditional Armenian treat baked in Yerevan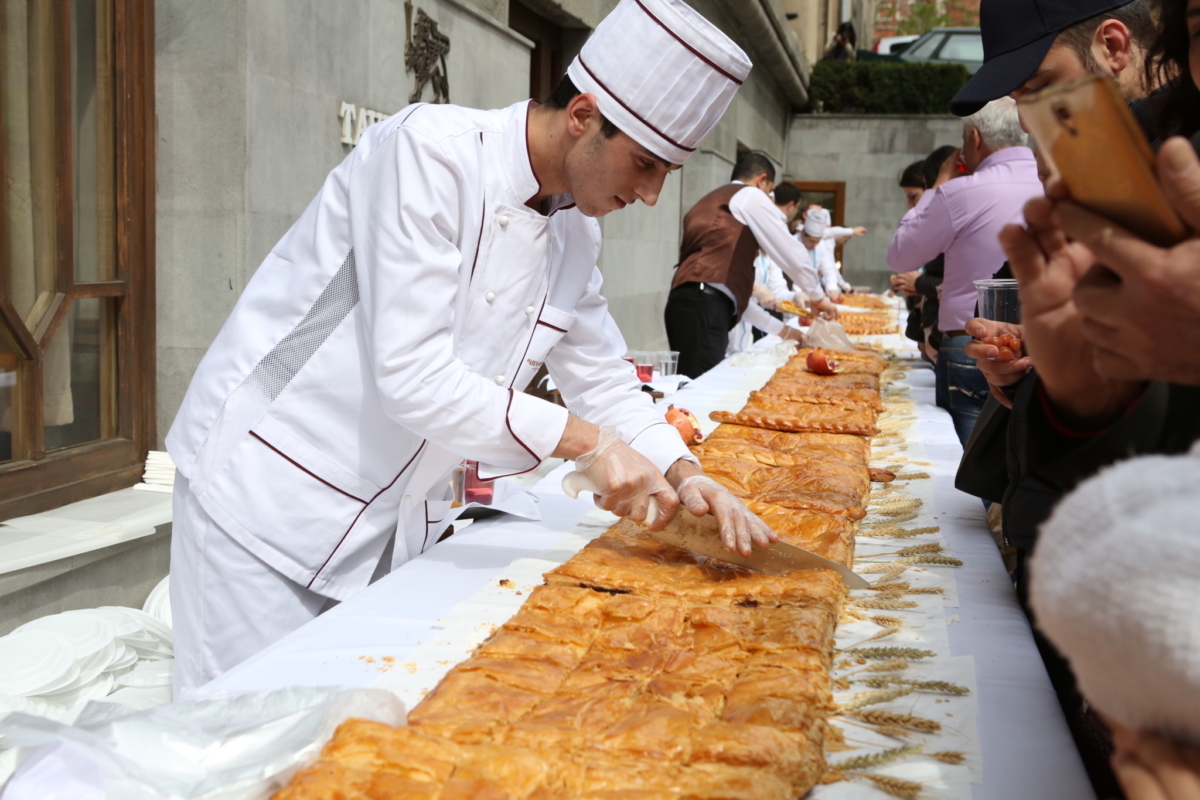 Yerevan residents and visitors had the chance to taste the longest gata ever baked in Armenia. A total of 30 pastry chefs were involved in the process. It took them seven days to prepare and two days to bake the 40cm wide and 40m long treat weighing a total of 240kg.
Gata is an Armenian national sweet pastry with a filling and is made from melted butter, sugar and flour. Gata used to be served on holidays, but in modern times has become a daily treat. Each province has its own way of making gata: some make it round, some make it triangular or square, and some even make it crescent-shaped. Gata is also different in size.
Some ethnographers argue that gata is a symbol of a family's strength, so dancing with gata in one's hands is customary at weddings.
"We have chosen the most favorite and traditional pastry [in Armenia] called gata. We always try to present our national cuisine in an original way, and gata is no exception. We add dried fruits and almonds to the traditional filling comprising from melted butter, flour and sugar," said a representative of the confectionery company who baked the gata.
The gata makers believe they stand a pretty good chance to get into the Guinness Book of World Records. Today's event helped to familiarise many with one of Armenia's traditional treats.