Singer with Armenian-sounding surname performs song written by Russian FM spox at Azerbaijani music fest
Baku has hosted the annual Zhara [Rus. heat] musical festival for the third year running. It was organized by Russian Azerbaijani-born singer Emin Agalarov who is also the former son-in-law of the president of Azerbaijan.
In what the organizers say is effectively a world record, they managed to squeeze in performances by 75 singers on the festival's first day. The show, held from 26 to 29 July, featured artists from Azerbaijan, Russia, Kazakhstan and others.
Many Russian pop music celebrities performed, including Philip Kirkorov, Soso Pavliashvili, Nyusha, Ani Lorak, Gregory Leps, Timati and others. All in all, 81 artists participated. This year the festival cost six million dollars, far more than the previous year. The event took place at the Sea Breeze Hotel in Nardaran, a suburb of Baku on the Caspian Sea. Ticket prices varied between 50 and 300 dollars.
Among the guests were a number of Russian officials, including Dmitry Peskov, the press-secretary of the Russian president, and Maria Zakharova, the director of the Russian Foreign Ministry's Information and Press Department. She said that this festival was a chance for her to mix business with pleasure – a meeting with her Azerbaijani colleague from the local foreign ministry and a creative pastime.
Zakharova also mentioned that a song would be performed that she herself had written in cooperation with Maxim Fadeyev, a famous Russian composer and producer. Zara Mgoyan, the singer whose visit to Baku has caused a big stir in Azerbaijan because of her Armenian-sounding surname, sang the song.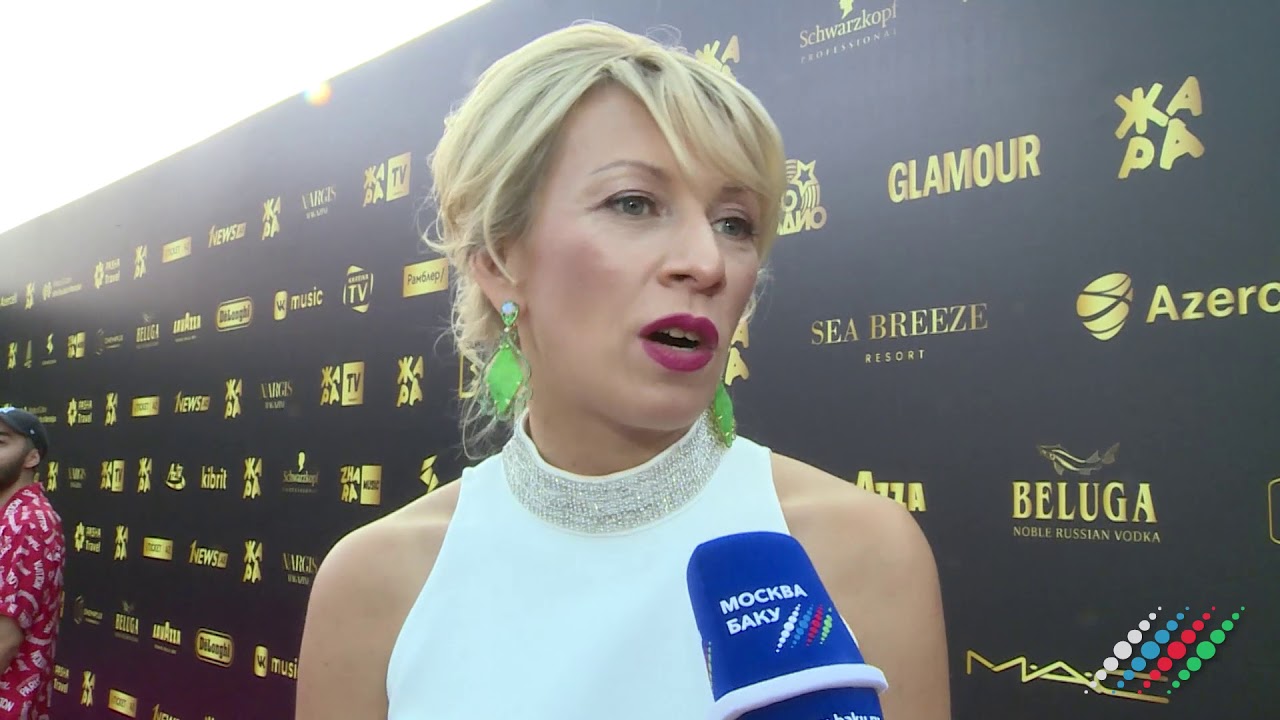 Although official media outlets praised the festival, many social media users were unhappy:
"This is a sheer degradation of taste. In Georgia, Robert Plant himself performed for two and a half hours, while we here have [Russian pop artist Lyubov] Uspenskaya singing for five minutes and lip-syncing at that, and doing it for more money."
"They have brought together all the voiceless and untalented singers who have been refused at other festivals."
"Zhara is only for people who have strong nerves and eardrums. Otherwise, you won't be able to bear this cacophony."
But Maria Zakharova still seemed to enjoy it:
"It is a brilliant festival, a really big affair featuring almost all the Russian popular performers. Hats off to the organizers."