Yerevan's three oldest cars
The Austrian Steyr, which was developed in 1934 and which had survived WWII, was moved to Armenia from Stalingrad in 1984. The car has since gotten a new lease on life, and participates in wedding ceremonies from time to time.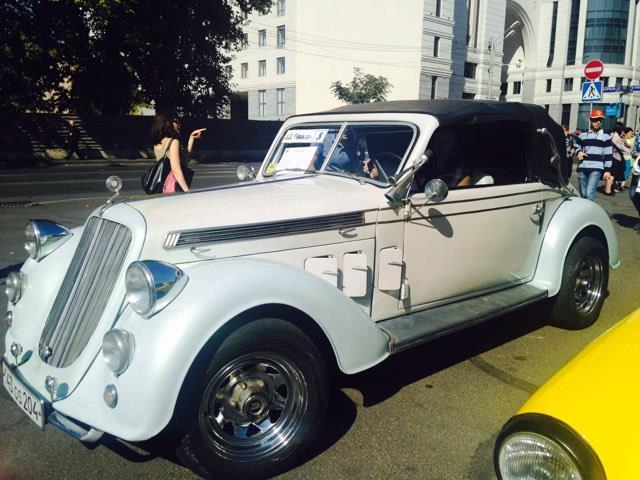 "This car belonged to a general. It was brought to Armenia in a very poor condition. We repaired and painted it and made it look like it does today. Now it's known as the car from films and clips – it was featured in the film 'Open the Door', and also in Djivan Gasparyan and Sarkis Edwards' clips," Zhora Petrosyan, the car owner, says proudly.
The oldtimer Steyr, 82, has always been Zhora Petrosyan's favorite. Petrosyan is the owner of a vintage car collection. In the 1990s, he was offered USD 300,000 for the car. However, Zhora Petrosyan didn't give up his favorite car.
"I have always taken a liking to vintage cars. I've got a 1939 Mercedes, a 1938 Chevrolet, a 1940 BMW and a 1950 ZIS …but the Steyr is very dear to me, since none of the other cars have such a convertible roof mechanism."
Zhora Petrosyan's son-in-law has also been 'captured' by his fancy for vintage cars. He often accompanies his father to expositions where the family can boast about its collection.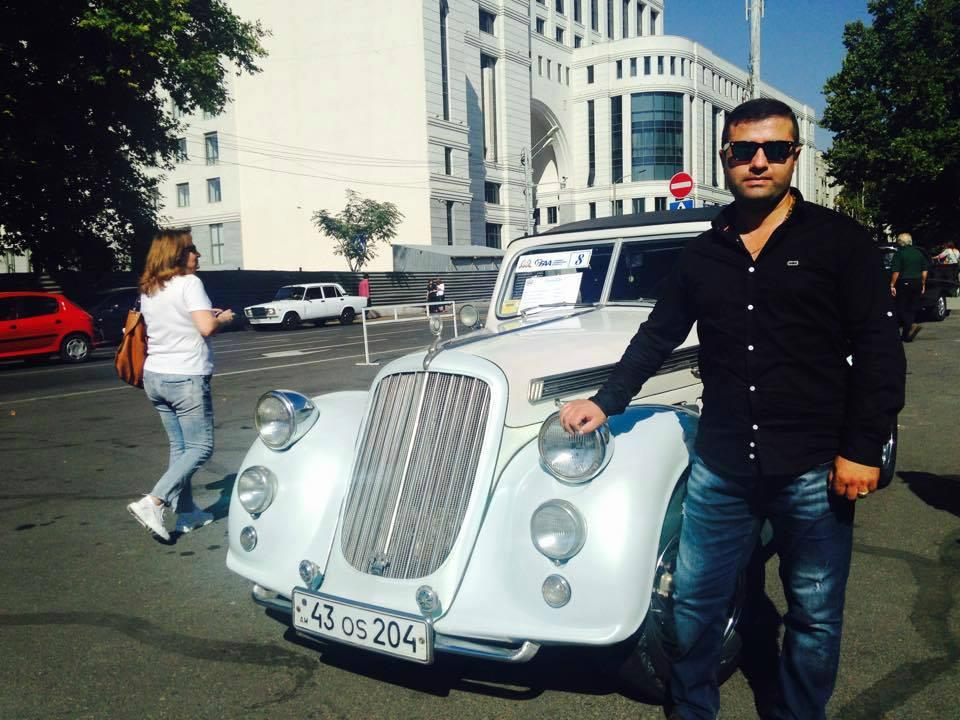 Established in Austria in 1864, the Steyr company had been engaged in small firearms manufacturing for 50 years. However, after WWII, under the Versailles Peace Treaty, Austria was banned from manufacturing weapons. So, they changed their focus and instead started producing cars.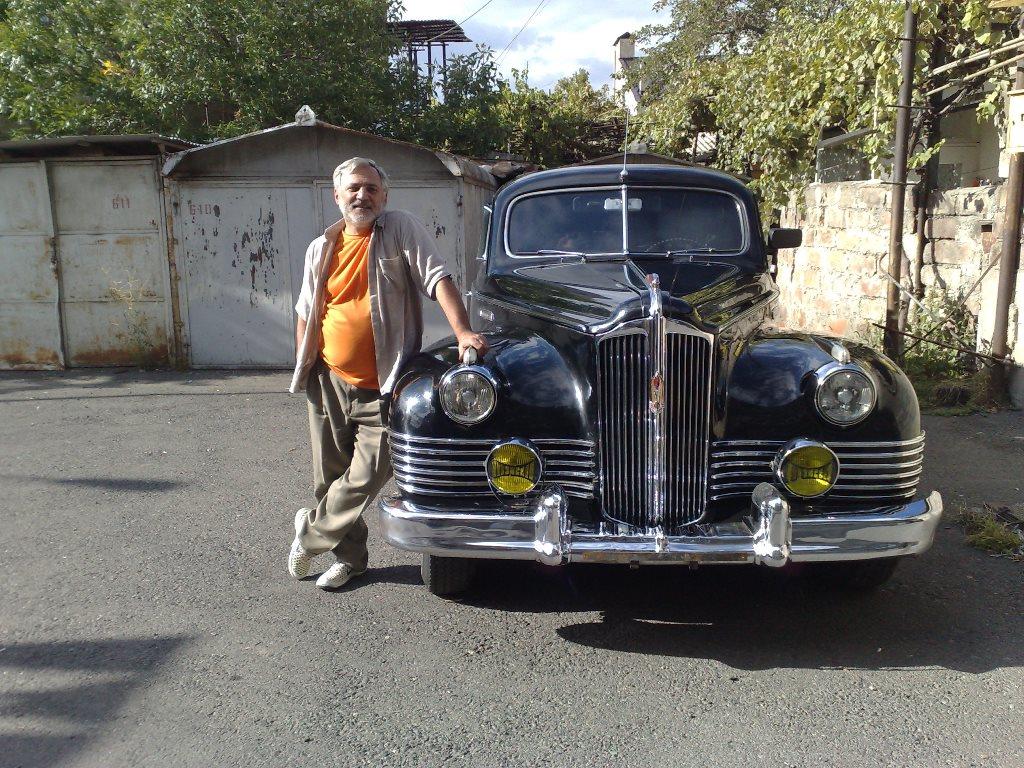 ZIS-110, which in Soviet times served Kremlin top officials, has recently celebrated its 70th anniversary. The 'legendary' car came to Armenia in 1960, when the then-leader of the Soviet Union, Nikita Khruschev, decided to strike it off the guest cars' fleet and present it to Aleksey Adjubey, Khruschev's son-in law and editor-in-chief of the Izvestiya newspaper.
"Since Adjubey had two cars, he decided to sell this one. He traveled to Armenia, where he met my father in one of the hotels. My father liked the car very much and he bought it for RUB 80,000. One could have bought three cars for that price at the time," says Suren Khorenyan, the current owner of the vehicle.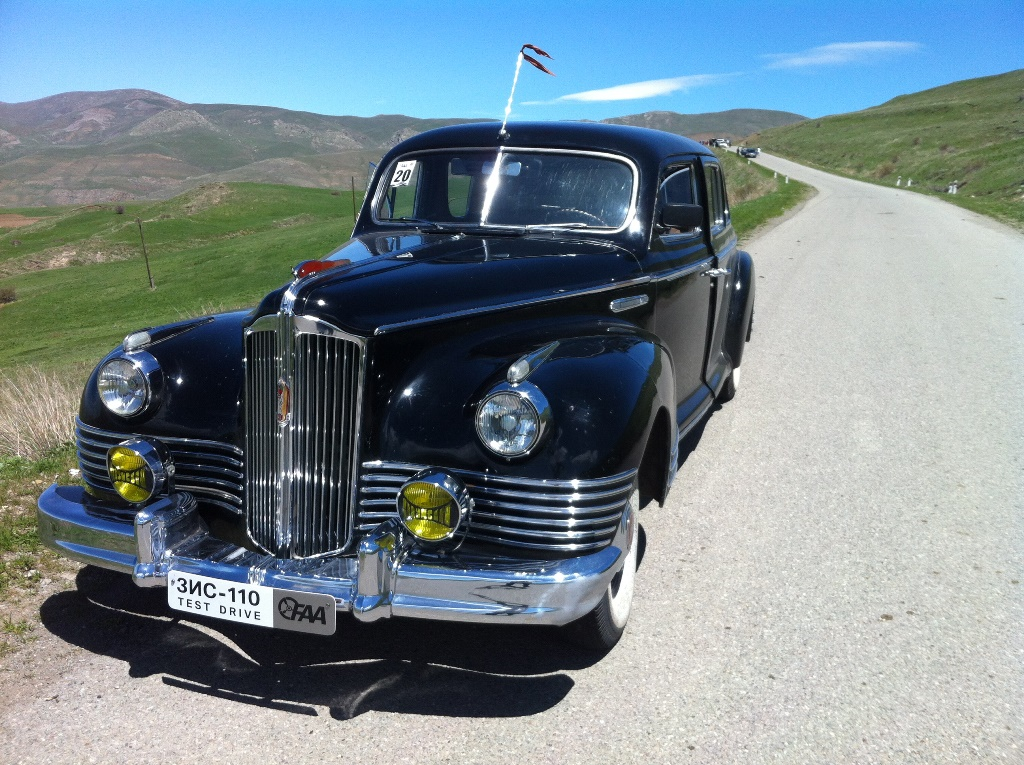 That's exactly the car in which he left on his honeymoon and drove around the whole Soviet Union. On a number of occasions, the Khorenyans were offered to swap their oldtimer ZIS-110 for brand-new costly foreign models, but they have always refused.
"It's a very soft, luxurious car. It has served us faithfully and loyally for 56 years. I'm not going to sell it, no matter what price I'm offered. There isn't any sum of money for which I will give it up," says Suren Khorenyan.  
The ZIS-110 is the first Soviet upper-class (luxury) passenger car, released after WWII. The model manufacturing started in 1945.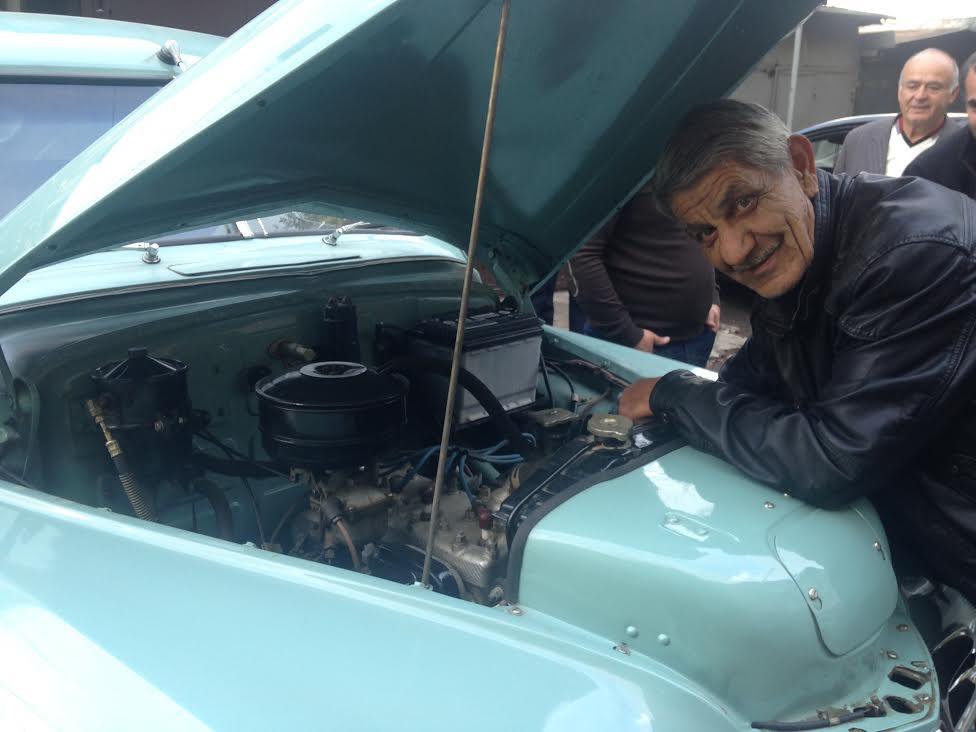 The 1948 Pobeda seems to have just rolled off the assembly line. It is part of a vintage car collection owned by Razmik Margaryan, a resident of Yerevan.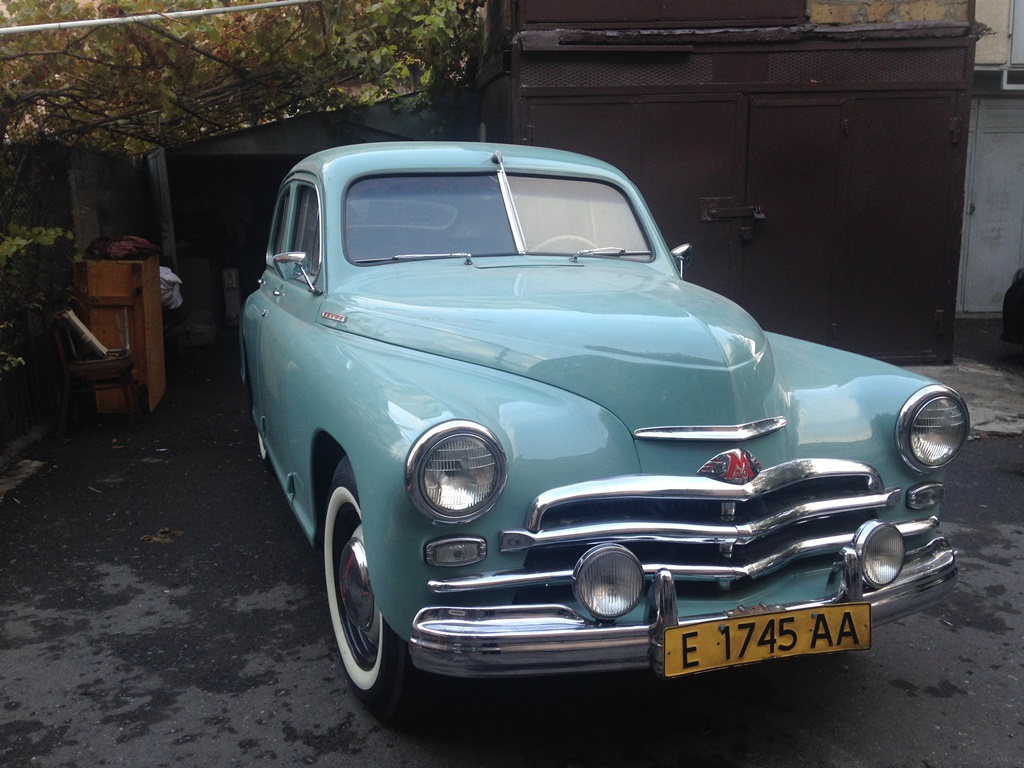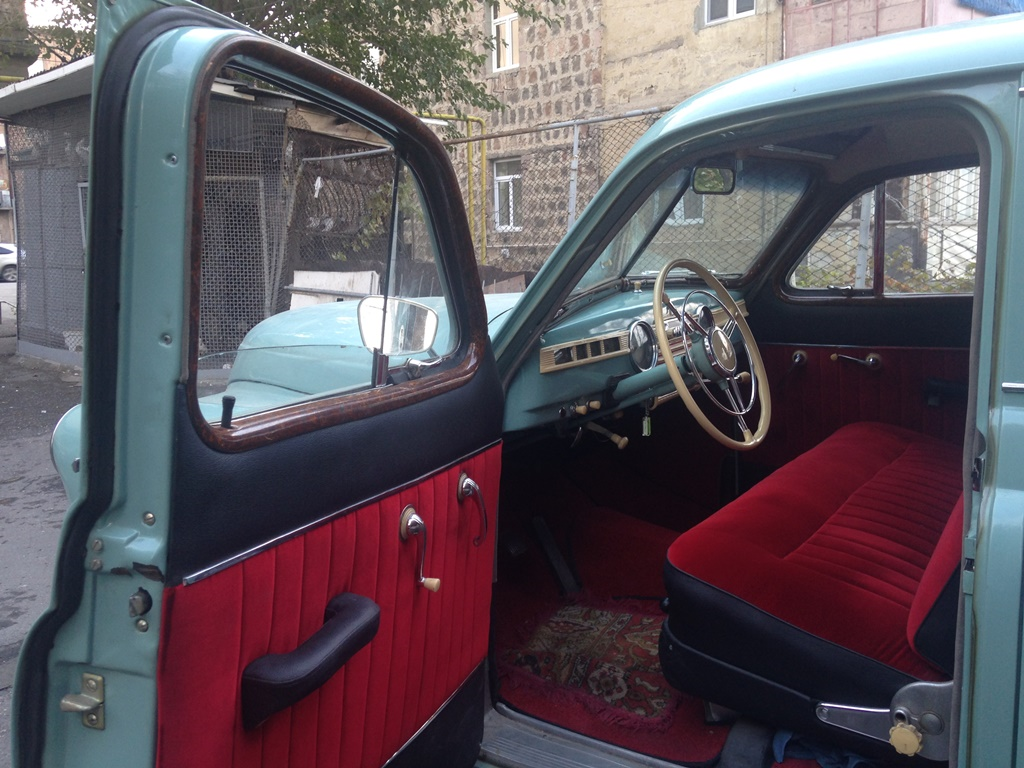 "It only has original components, no other parts. My 'Pobeda' can drive you and take you wherever and whenever you want. It always stands ready to go," says Razmik Margaryan.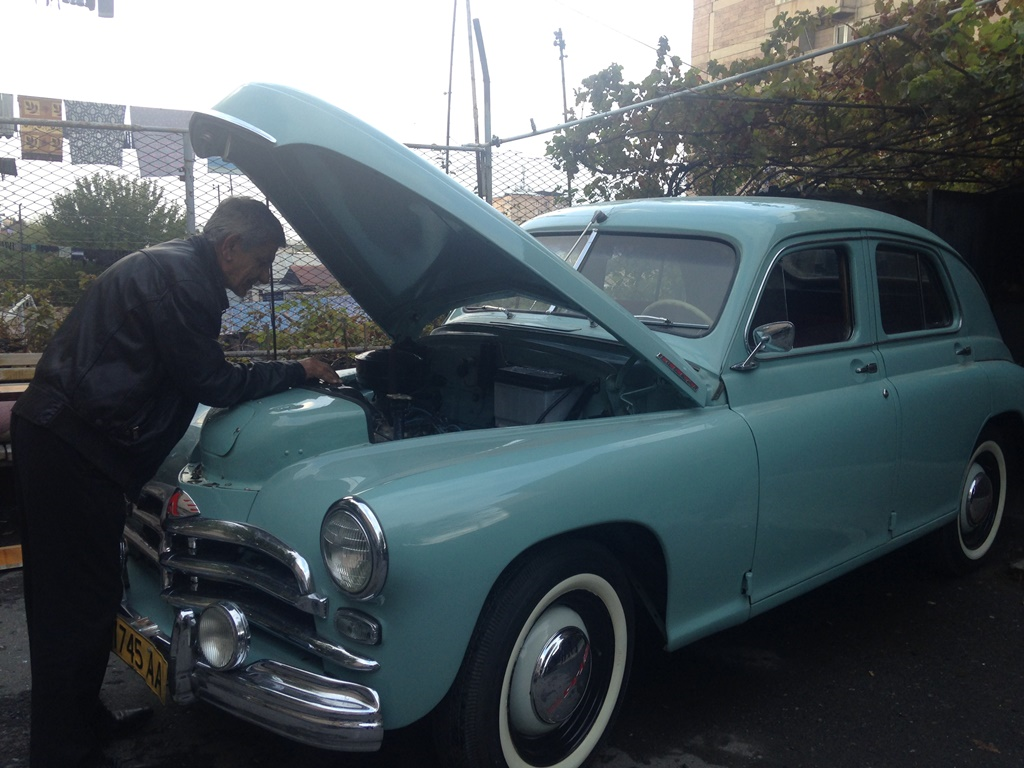 Razmik Margaryan, a car mechanic, took a fancy to vintage cars a long time ago and this feeling has just intensified over the course of time: "I am an old man and I like old cars. I have a 1950 Moskvich, a 1968 Volga, a 1953 ZIL, a 1977 Mercedes…We use the Mercedes as our main means of transportation. However, I can't sell the other cars, since each of them is associated with an important page of my life."
'Pobeda', a Soviet passenger car, produced from 1946-1958.
Published: 01.11.2016