Yerevan youth leave city to work in village schools
It's hard to tell Ms Vanesyan apart from the many others rushing to school early in the morning. She's short, has shoulder-length hair and is always smiling – rather different from the traditional image of a school teacher. She's never late because she knows that her students might spot her lagging behind, and might start yelling from afar: "Hello, Miss Vanesyan! Hello!"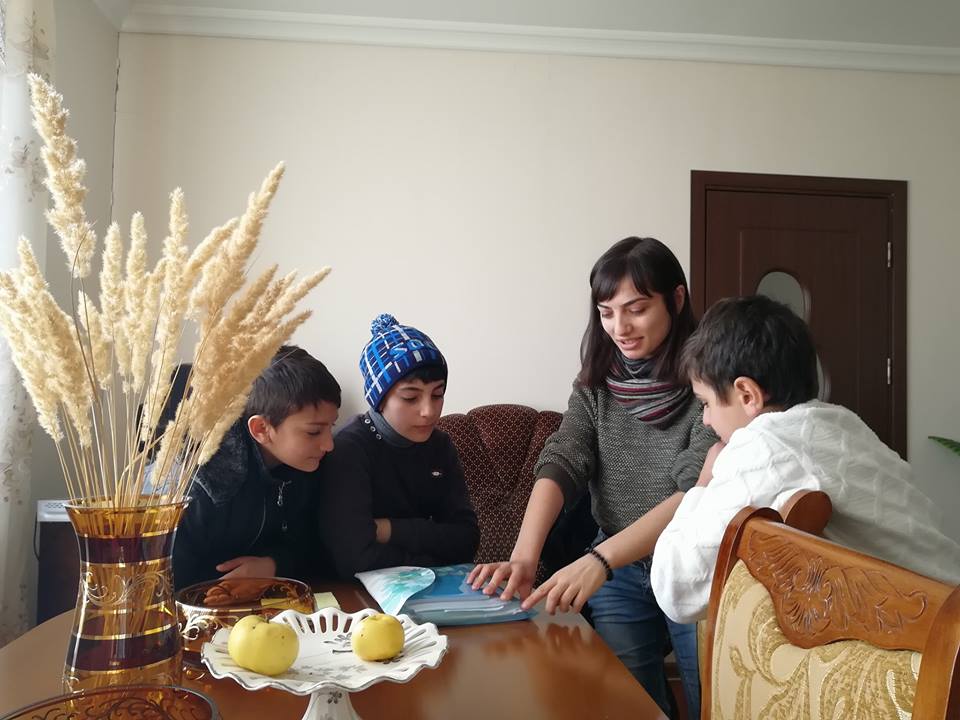 Hranush Vanesyan is a participant in the Teach for Armenia programme, teaching English in a village school in Karinj in the Lori Province of Armenia. She came from Yerevan to work here and has about 65 students in total. She'll spend two years working and living in Karinj.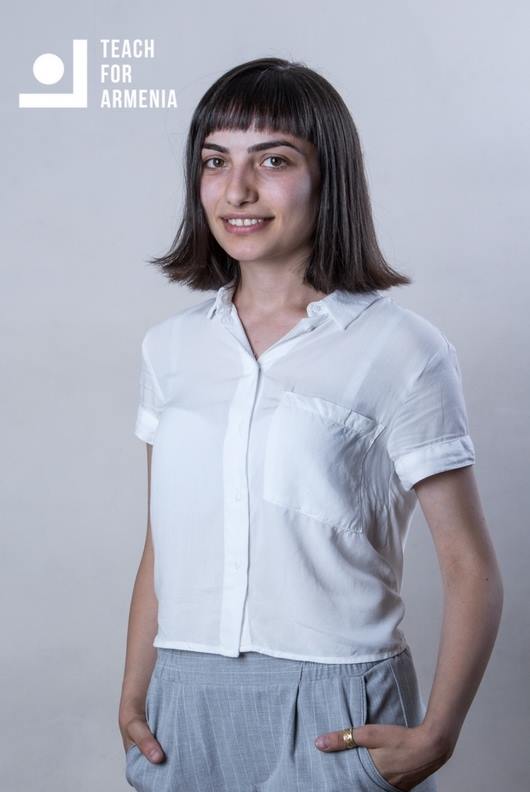 "How did I become a teacher? Rather accidentally, and perhaps because of some of my principles. I'm from the border village of Verin Karmirakhpyur. I came to Yerevan to study and lived with two of my friends in a rented apartment. I had good friends and worked in Yerevan.
"One evening I came home and heard a conversation between my friends who were talking about applying to Teach for Armenia to become teachers. I realised that our 'small family' didn't even consider the possibility that I might want to become a teacher. I was a bit offended, and I decided to apply," Hranush says.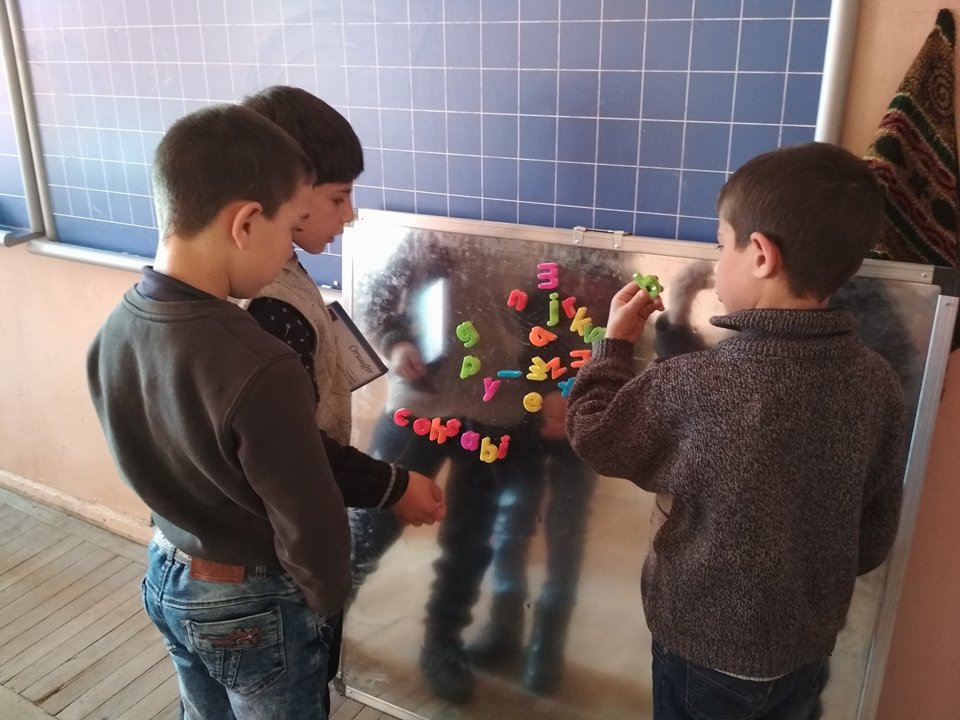 The Teach for Armenia programme chooses from among some of the best young educators who then go to work in far away villages and cities where there is a lack of teachers.
The programme was launched four years ago when Armenia became an official partner of the Teach for All (Education for All) international education network which unites social entrepreneurs from 36 countries. The aim of its founders is to raise the quality of education around the globe.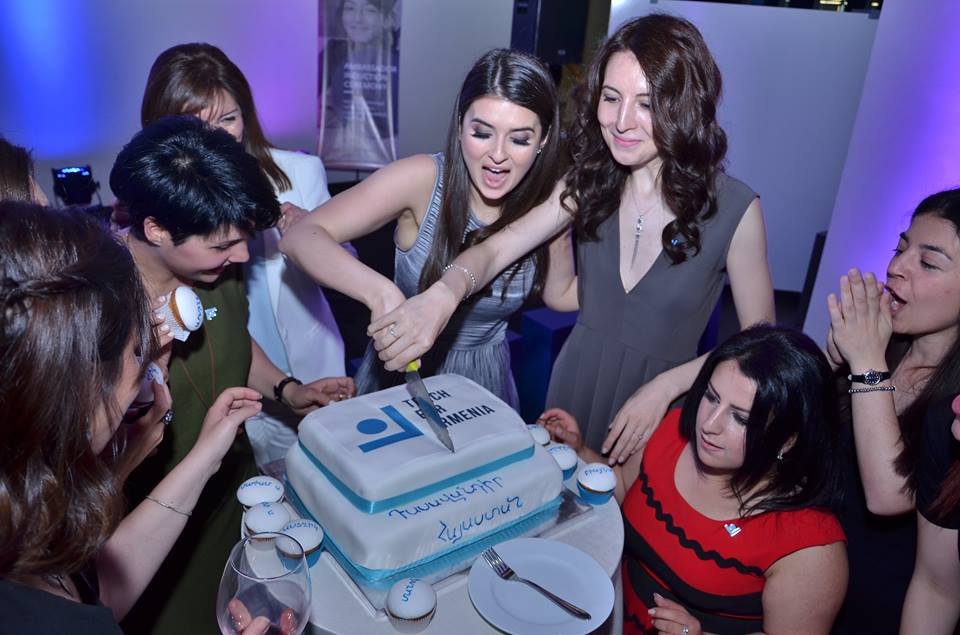 The founder and head of the Teach for Armenia educational foundation, Larisa Hovhannisyan, worked for the programme for two years. Based on her own experience, she knew that the programme could change many things in Armenia, both for students and for teachers.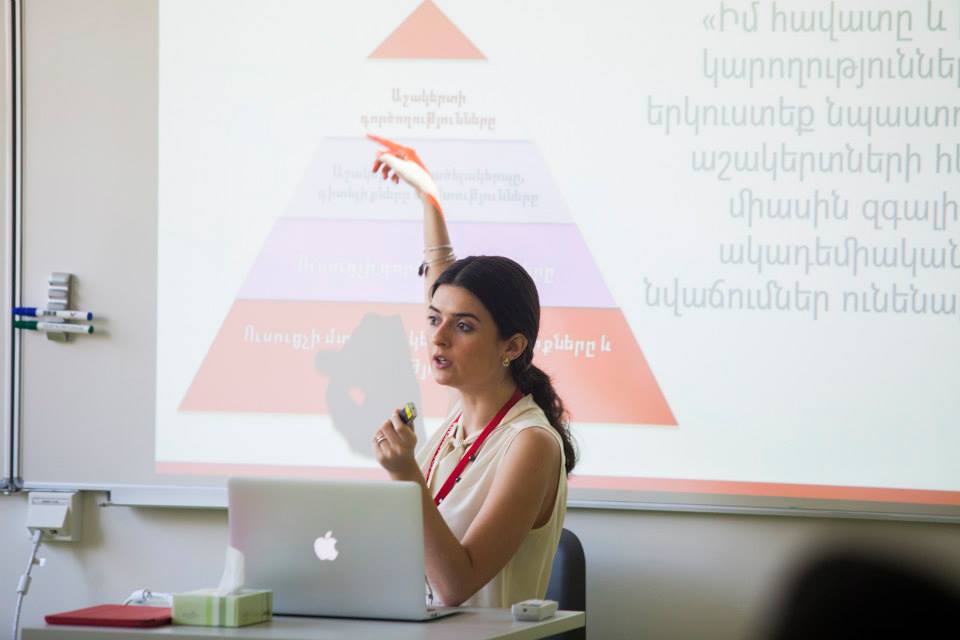 At first, Larisa went through a difficult preparatory period, taking 'inventory' of schools and their educational needs. Despite the disappointment that accompanied her research on the state of Armenia's schools, she did not lose her desire to, as she says, 'change lives'.
First, schools that were in the remote regions that were in desperate need of teachers were identified. Then, cooperation was established with the Ministry of Education and Science. After a long period of preparatory work, Teach for Armenia's first team of teachers was chosen.
There are more than 100 people currently participating in the programme, teaching in 86 schools in six provinces across Armenia.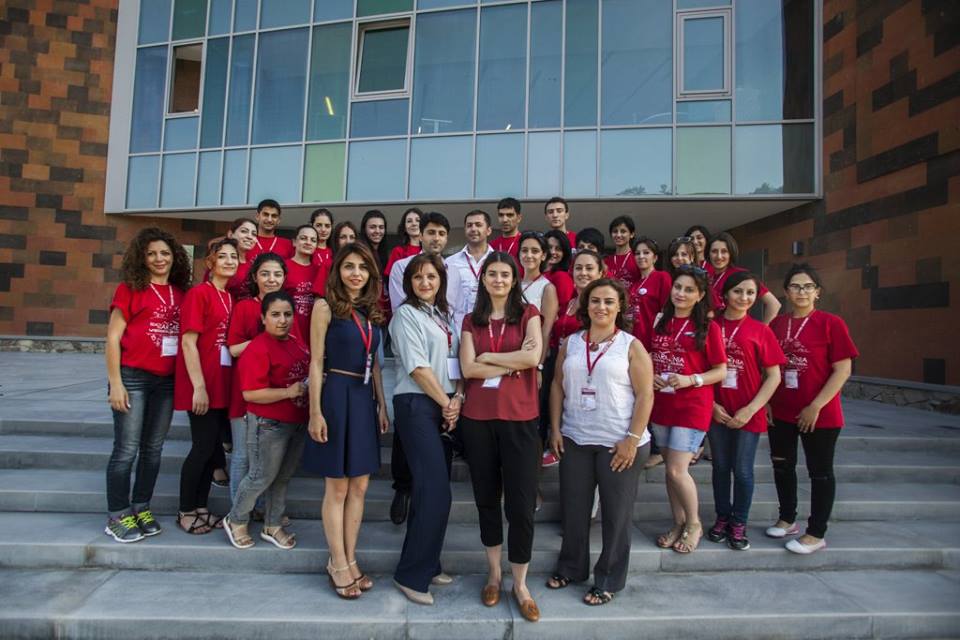 H
ranush was at first worried about how she'd explain to her parents her decision to become a teacher and leave the capital to teach in a village. She went through the arguments in her mind as she made her way to her family village. She was going to impress upon them the importance of giving an opportunity to children who have not had teachers or other educational basics. But she didn't have to. Her parents immediately consented, and told her they were proud of her decision.
Hranush went through a preparatory course organised by the programme. Over the course of five weeks, the participants were given mentors who trained them in new teaching methodologies.
"When I came to Karinj, I realised that people had been waiting for me. The entire village had helped to select a house for me which was comfortable and close to the school. Things are difficult here at times, especially in this remote village. Even some everyday basic necessities are lacking such as access to water, gas and transport. In the towns on the border, there are of course also safety issues.
"But, then you realise that these people have been living here their entire lives – what right do you have to complain about just two years?" Hranush says.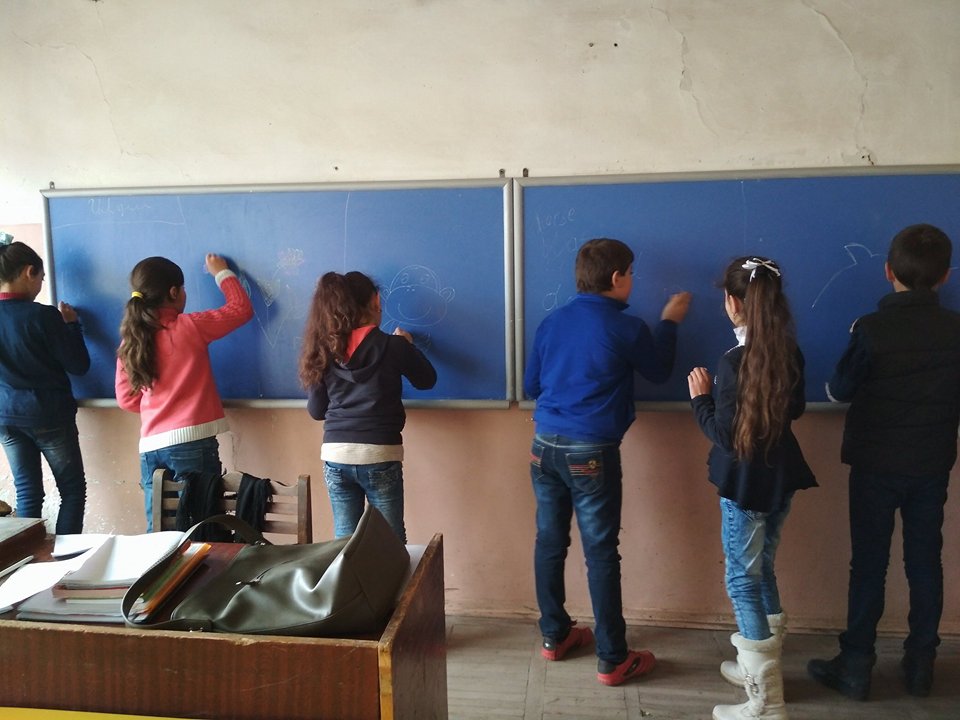 Ms Vanesyan is usually the last one to leave school. After lessons she conducts extra-curricular activities. She organises movies for the students, and also teaches them national dances and needlework.
Conducting extra-curricular activities is part of the duties of Teach for Armenia participants. The aim of the project is not only to give children educational opportunities, but to provide leisure activities and promote their interest in hobbies.
"Whenever I come to Yerevan, I see how many opportunities there are for children to study, to develop themselves, to get access to information and to have fun in their free time. And then I remember how my students back in Karinj don't even have time for fun because they have to help their parents chop wood, milk cows or work in the garden. It's not fair," says Hranush.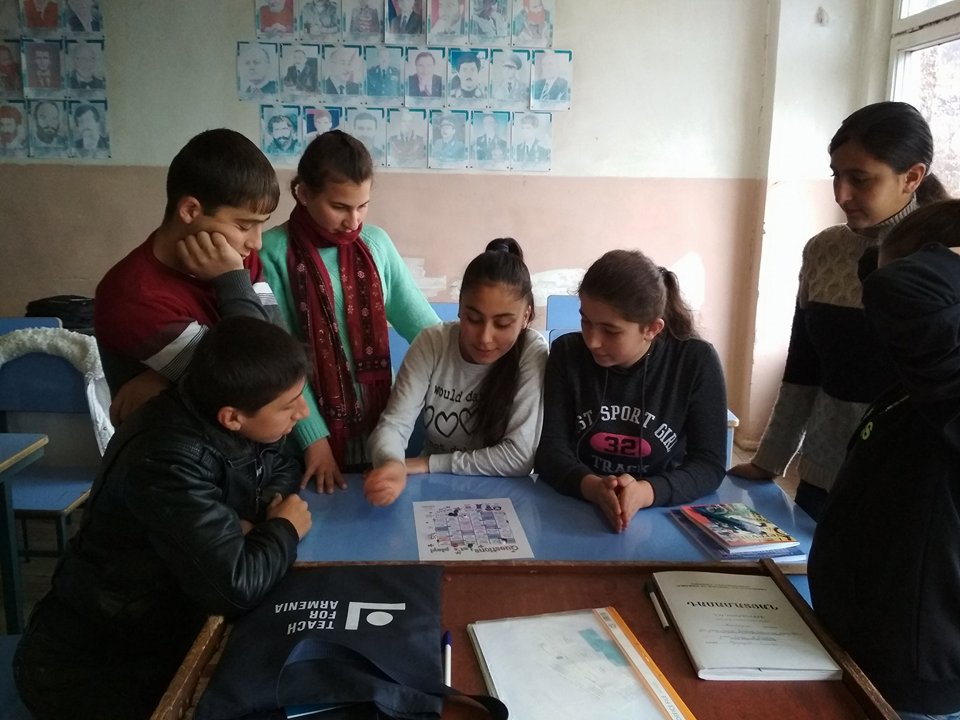 There are many examples of how Teach for Armenia participants change the lives of children in villages. For example, thanks to Zina Gukasyan, a schoolteacher in Lernaovit village and the efforts of her students, a park was established in the village. They received money to build the park through crowdfunding. Teacher Rudolf Harutyunyan in Blagodarnoe village founded a 'business-club', and convinced villagers to begin producing cheese and honey which were sold to fund the project.
W
hen she left the city to work in the village, Hranush left half of her wardrobe in Yerevan. She didn't want her students to be distracted by her clothes. A few days ago, she decided to put on a beret.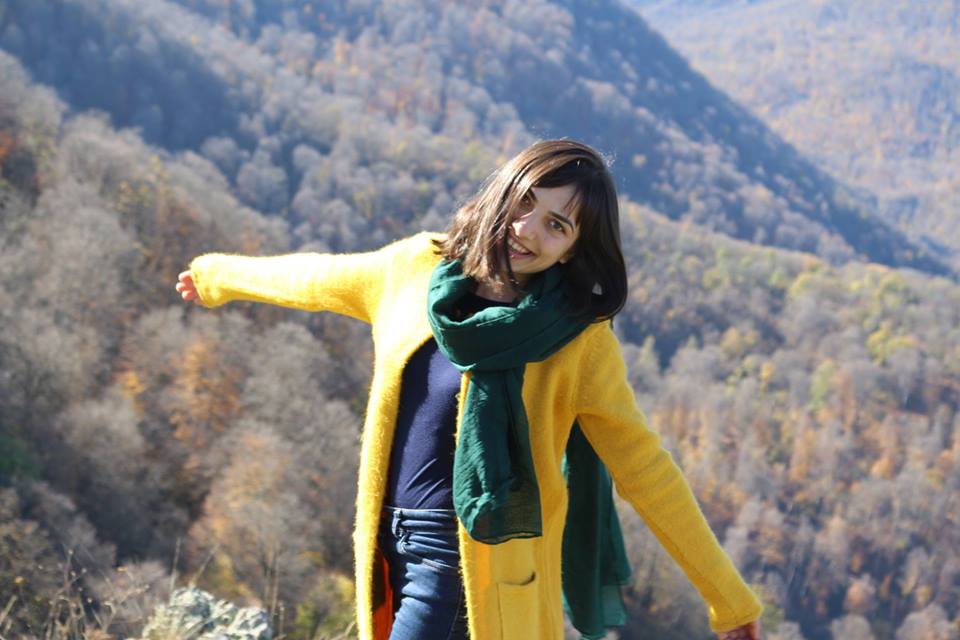 "When I entered the class the students asked: 'Are you an artist? Are you going to paint us?' I bring something new into their lives," Hranush says.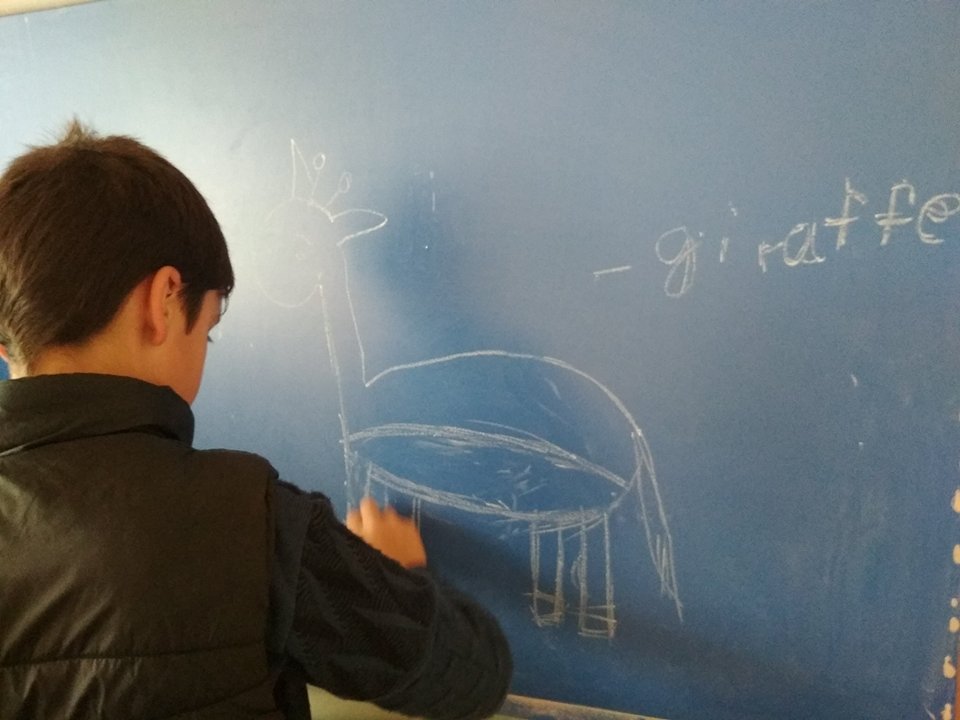 At the same time Hranush is doing her master's at Shirak State University at the Faculty of Pedagogy. Teach for Armenia pays her tuition fees and the programme tries to retain specialists in the field of education.
The foundation does not have any government funding. All the funding comes from private donors and educational foundations. At first things were difficult, with only small donations of five to ten dollars coming in. But now the foundation is trusted, and becoming a teacher in Armenia is gaining in popularity and also becoming fashionable.
When Hranush's work in Karinj comes to an end, she wants to return to the village she was born in. She wants for others to understand that returning to the village does not mean that one has been unsuccessful.