Women from Iraq
Refugees from Iraq in Georgia
According to data from 2017, 862 refugees from Iraq and Syria are currently living in Georgia. Some of them have gained humanitarian status, while the others are still awaiting. The attitude towards them in Georgia is ambiguous.
Part of the society, discussing the problems of the country's security, refers to Georgia's own 271 000 refugees, saying that Georgia cannot afford to receive foreign refugees on top of that. Others, in the meantime, are simply afraid of coming into contact with an alien culture.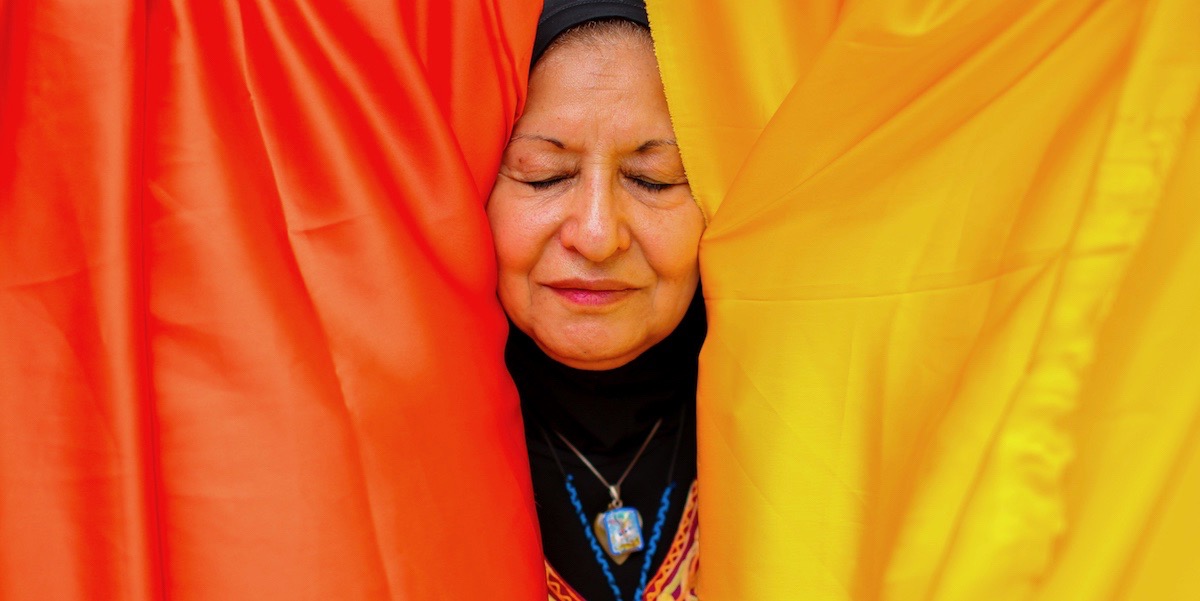 We listened to the story of three Iraqi women living in Georgia, sharing their thoughts, dreams, and revealing the reason behind their fleeing.
We have asked Efsitam, Hayam and Nadia to name three things that they associate with the three following definitions: homeland, Georgia, and dream.
"26 September 2012 – it was very hot. We've been preparing since morning. We cooked dinner and were expecting guests. There remained other things to be packed. You never know what to take with you when you leave forever. Our relatives and friends came in the evening. We recalled all our prior experiences; things we had to go though.
The memory brought tears to our eyes. Perhaps it was the last time we were seeing each other. I remember the moment when getting inside the taxi, we gave a farewell glance to our home. For safety purposes we changed vehicles several times on our way to the airport. In Iraq they don't like people leaving the country."
Three things which Ifsitam Alsurai associates with the homeland, Georgia, and her dream: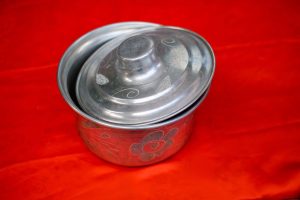 Homeland
"I took this saucepan from the house of my grandmother and grandfather, in which my they use to cook. I miss them all the time.
This particular kitchen item reminds us of the time when we dined together at a large table. Now our family's split. Some are no longer alive. This pan is a memory that reconnects me with them. "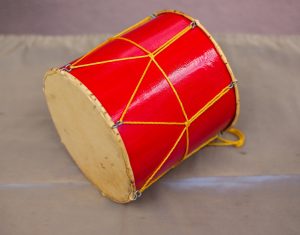 Georgia
"Before the war, we often had picnics in Iraq. We took food for an outdoor meal. We also used take a percussive instrument reminiscent of Georgian "doli", and used it to accompany our singing.
When I was in Mtskheta, I met a man that were selling a red doli. I bought it, and Georgia had started to seem apparently closer. We now take that drum when going for a picnic".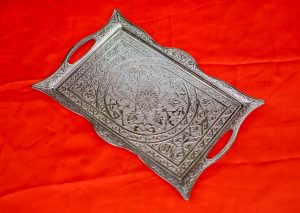 Dream
"We often used this tray during a family pastime.
It serves as a reminder of the dream of returning to Iraq and reuniting with the family."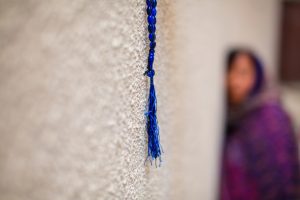 One more dream
"At the moment, my knowledge of the Georgian language is limited to the words "gamarjoba, nakhvamdis, ra girs", and a few more simple words.
Some of my neighbors already greet me warmly."



"Georgian women are bold. Walks are safe at any time of the day. In Iraq things are different. A woman without a hijab may provoke an assault. Women generally try to avoid lengthy show-ups on the street, preferring to stay inside a car over walking around in town.
Upon reaching the destination, they quickly enter the building. But now I walk boldly and happily on the streets of Tbilisi."
Three things which Hayam Alsurai associates with the homeland, Georgia, and her dream: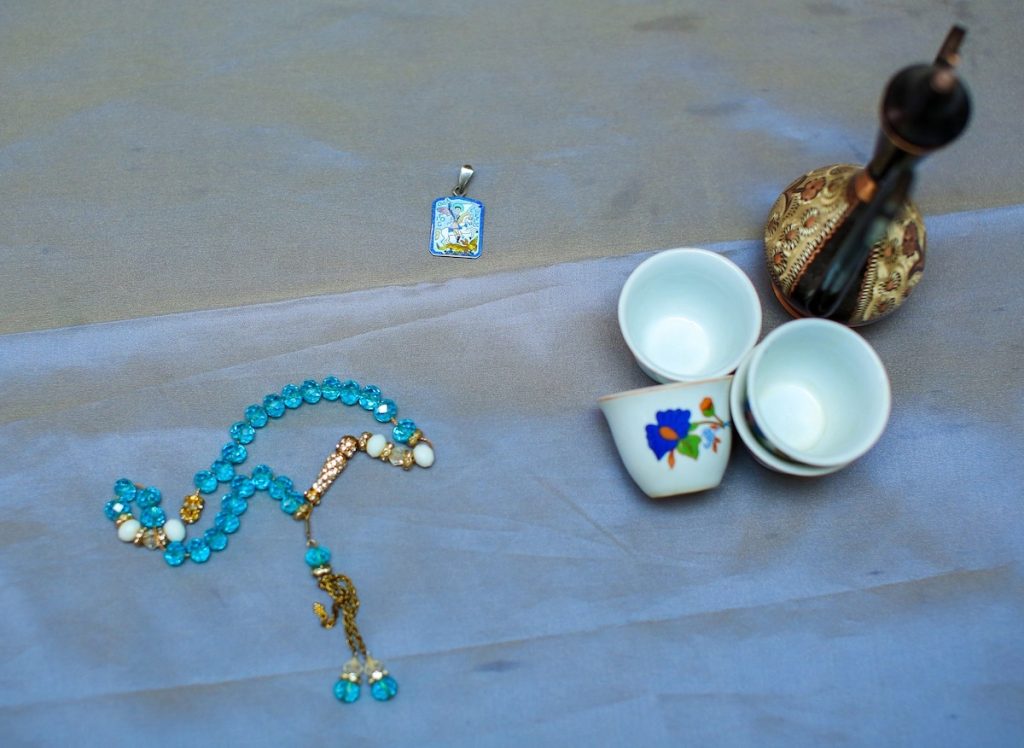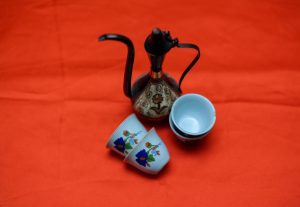 Homeland
"When packing up my belongings, I fetched coffee cups. Why do you need them? Can't you get coffee cups in Georgia?-that's what I heard people telling me.
My parents used to drink coffee from those cups. One should take good care of such items. They serve me as an eternal reminder of my homeland".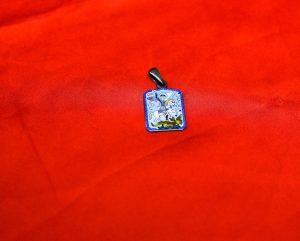 Georgia
"The first person I met in Georgia was our neighbor, a teacher by profession. We developed very amicable relationship. We've been treating each other with various dishes.
When we moved to another apartment, she gave me a pendant with the image of St. George. It will always remind me of Georgia, wherever I am".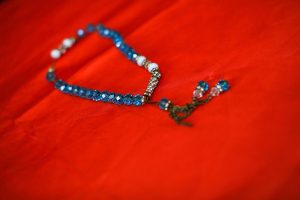 Dream
"I need this rosary when I pray and communicate with God, asking him for peace.
This is my only plea."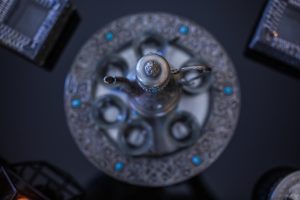 One more dream
Hayam and her sister Efsitam have particularly sensitive attitude for the objects brought from their homeland.
After all, no one knows if they can even go back.



"One of my family members was killed in front of my children. I don't want them witness something like that again. Our family is Sunni, but in Baghdad we lived in a Shiite settlement. Because of this, we were constantly threatened. Shortly before her departure, her husband was repeatedly notified that his family was in danger.
"In my mind, I often return to Iraq, to ​​that old pre-war Iraq. However, life has taught me that a person should necessarily be given a choice. I will never dictate to my children where to live. They are already adults, and are able to make their own choices about returning to their homeland."
Three things which Nadia associates with the homeland, Georgia, and her dream: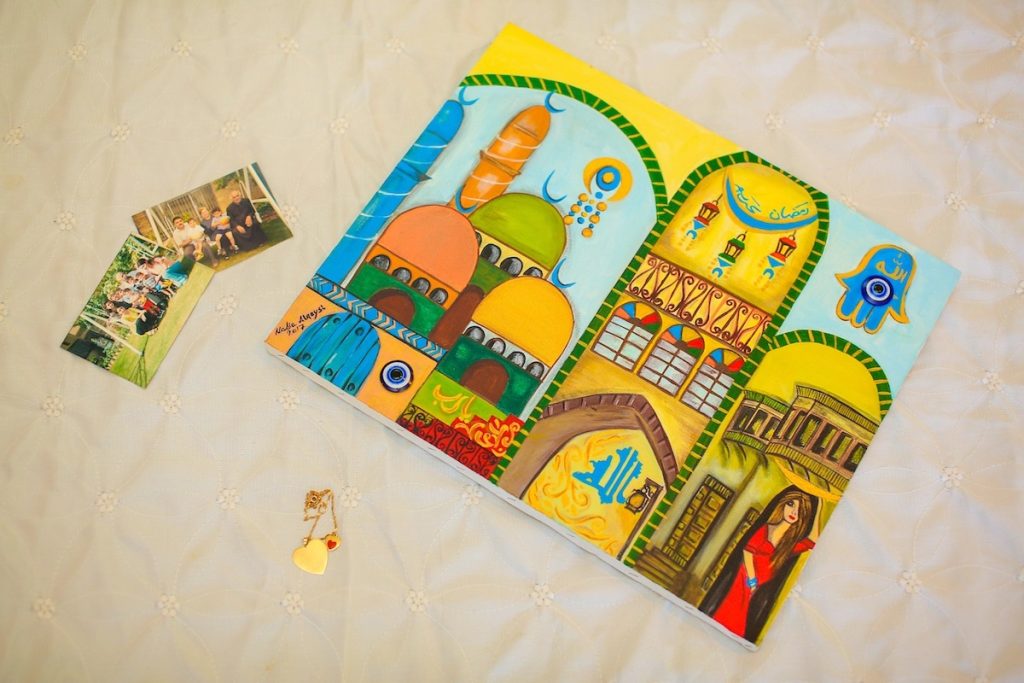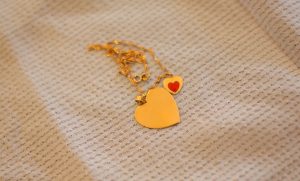 Homeland
"These two pendants presented to me by my mother are very dear to me. One was gifted in early childhood. I lost it on the day of graduation and cried a lot.
But 10 years later, I accidentally found it somewhere deep in the drawer. The bigger pendant carries an etching of my sister's and her husband's image. They died in a car accident. Mother gave such pendants to me and my other sister, so that the memories of the departed were always with us."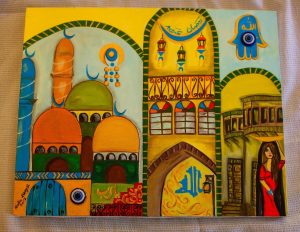 Georgia
"I have a lot of free time in Tbilisi. There's peace and calm and not much concerns here. After seeing the children to the classes, I start painting. I used to paint in Iraq as well, though infrequently, trying to capture pre-war Iraq.
It's customary for women to walk in black traditional clothing called abaya. Women also wore it before the war. However, after arriving in Georgia and having acquainted with its diversity, I began to paint color drawings, depicting streets and houses."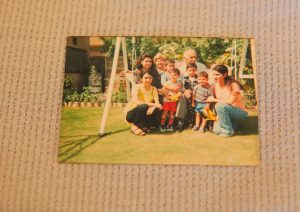 Dream
"These photos are from the family album that's part of the family history. I wish peace and reunion with my family.
I want everyone to rejoin again and be together like in those joyful and peaceful times in which I used to live."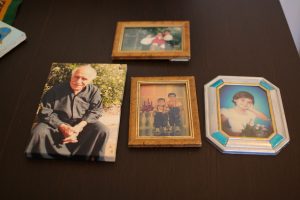 One more dream
"As soon as peace comes again, I will pack my luggage and return to Iraq."
---
Procedures for obtaining refugee status
As of today, 89 Iraqis and 20 Syrians are seeking refuge in Georgia. Refugee status has already been assigned to 103 Iraqis and 5 Syrians. Meanwhile, 566 Iraqis and 79 Syrians are enjoying humanitarian status.
All foreign citizens who arrived in Georgia with an asylum request must go through the following procedure: submitting an application to the Ministry for Refugees and Accommodation of Georgia, followed by the subsequent registration. The applicant must then fill in a special questionnaire and pass an interview. Consideration of documents can take from 6 to 21 months.
If proven that a person is persecuted in his own country on racial, religious, social, and political grounds, Georgia has no right to deny the applicant refugee status.
Humanitarian status can be obtained by citizens who have not been directly persecuted, yet being from countries with ongoing hostilities and arbitrary rule that poses a threat to their lives. People who have received either humanitarian or refugee status are issued an identification certificate by the state.
Persons with refugee status in Georgia receive an identification certificate valid for three years, which is renewed automatically. In the case of humanitarian status, the certificate is subject to annual revision.
Aid in Georgia
Persons either enjoying refugee or humanitarian status in Georgia, receive a monthly state benefit of 45 GEL, being also entitled to the minimum heath care package.
For particularly vulnerable groups, the state covers the housing payment in the amount defined by the special commission, also providing in winter time a social benefit and additional heath care package in the amount of 50 GEL. The hotel building provides basic necessities. In addition, before obtaining the status, the head of the family receives from the state 80 GEL, and the remaining members of the family 60 GEL.
The Georgian government provides refugees with language courses. The holders of the status can use the same services as the citizens of Georgia within the general educational program.
The Georgian Center for Integration "Open House" conducts special programs for Iraqi, Syrian and Ukrainian refugees. Along with the Georgian language, it also teaches singing.
Generally, refugees use Georgia as a transit country for the subsequent relocation to Europe. That's the reason why the initial stream was greater in Georgia. Currently, the number has decreased, since moving to Europe wasn't as easy as the refugees had believed. Consequently, refugees coming to Georgia in the last 2-3 years, try to stay in the country. The trend also is confirmed in the Ministry of Refugees and Accommodation of Georgia.
Another reason why refugees choose Georgia is because of a simpler procedure for obtaining status in comparison with Europe.
Refugees from Iraq in Georgia