Will she get her flat repaired?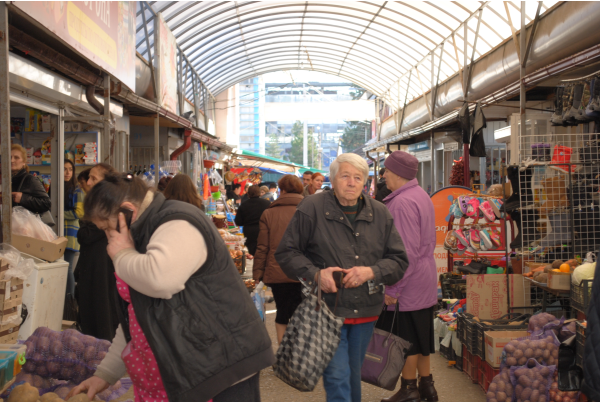 Bread prices have increased in Abkhazia. At first sight, it seems they have increased a little bit – by approximately RUB20 (about US$ 0.30). However, for many people in Abkhazia this money is not just coins in a purse.
Valentina Matyukha makes it clear, what the increase in bread prices means for her. "Now I am facing a choice whether to buy a loaf of bread or something else, says Valentina Matyukha, a pensioner.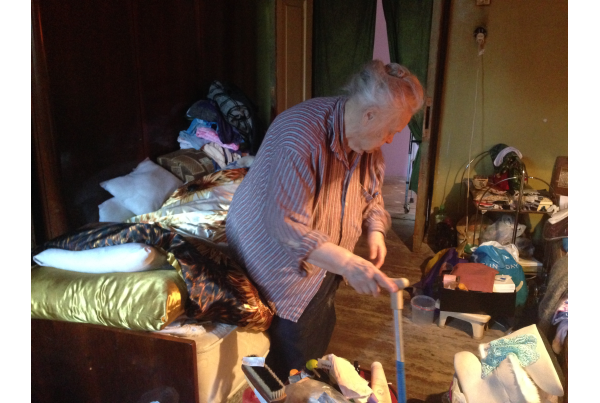 Valentina Matyukha, 84, is one of the "well-off pensioners – she has two citizenships – the Russian and Abkhazian, and she receives two pensions. The sum she receives totals RUB11,500 (approx. US$170) per month.
It is noteworthy, that when a teen, Valentina Matyukha survived in the Leningrad blockade during the World War II. "In winter we used to go outside and sit on logs, but as it became warmer and the snow melted, it turned out that those were dead people's bodies rather than logs, she says.
Russian Government allocates her additional monthly benefit amounting to RUB500 (US$7) for her past. By the way, these benefits are imposed income tax.
This tax totals approximately the sum, that she lacks to buy bread, that has become more expensive. Objectively, it may seem to be not that much, but this is rather substantial sum for a poor person.
In Abkhazia social standards are calculated on the basis of a consumer basket, which is so little that factually covers only people's physical survival. It includes mainly potatoes, cabbage, beans, cereals, including corn grit, used for cooking mamaliga.
"I buy the most necessary things: flour, bread, pasta and potatoes. Sometimes I buy a chicken to cook cutlets, said Valentina Georgiyevna.
Certain potion of this sum covers electricity costs. But Valentina Matyukha mainly spends money on medicines and foodstuffs; she has no any other needs. She does not go outdoors and her neighbors and acquaintances bring her food. That's why the pension is enough to make ends meet.
There are certain allowances for pensioners in Abkhazia. They pay half of the amount for electricity and half of RUB 1,200 (approx. U$17) flat tax payment. Besides, there is a cut-rate chemist's shop, where pensioners can get some medicines free or at low prices.
If efforts are made, local authorities may be convinced to allocate some money and to replace old windows with the new ones. Last year the city administration replaced Valentina Georgiyevna's old windows. "They promise to finish the repair works. The head of the housing administration came and checked, what was to be done. Let's call him.
She really called him: "Good afternoon, Sergey Vladimirovich. You know, a journalist is sitting right here, she has come to find out how I am living. I have told her that you help me to repair the room. I have told her you are the excellent man, and she passed over the phone receiver to me.
– You see, – the male voice said, – regrettably we do not have any funds to finish the repair this year. We will try to finish it next year.
Valentina Georgiyevna looked at me with hope.
– What did he say? Will they repair my room?
I had to tell her everything straight.
At present, about 50 thousand people in Abkhazia receive both, the Russian and Abkhazian pensions.
An average Russian monthly pension totals RUB5-6 thousand (less than US$80)
Approximately 30 thousand people receive Abkhazian pension, amounting to RUB500 (approx.US$7).