Why Ukraine has become a hot-spot for child surrogacy
Originally published by Hromadskoe
Elizaveta Pohudina lives with her husband and young daughter near the city of Kharkov in Ukraine. In April, she gave birth to a baby girl and gave her to a couple from Spain.
Elizaveta is a surrogate mother. She has long dreamed of owning a home, though has not had the money to make the purchase. She decided to become a surrogate mother in order to receive a large, one-time payout. Her family supported her in her endeavor, though not immediately.
The capital of surrogate maternity
Ukraine is sometimes called the 'capital of surrogate maternity' as the laws concerning surrogacy are relatively lax in comparison to other countries.
"In many European countries surrogacy is allowed only if it does not entail a financial exchange," says Sergey Antonov, a lawyer from IRTSA Ukraine – one of the first firms in Ukraine to offer assisted reproduction services.
In addition to Ukraine, commercial surrogacy is also legal in Georgia, Kazakhstan, Cambodia, Russia and several states in the USA, but many couples prefer to come to Ukraine. Data would suggest that the demand for surrogate mothers in Ukraine grew after the largest markets for this kind of service closed in Thailand and India.
Data from the Association of Medical Tourism of Ukraine says that reproduction services are in the top three most popular services offered to foreigners by Ukrainian medical firms after ophthalmology and dentistry.
Assisted reproduction services in the country are relatively well-developed, and this, says Roman Litvinenko, a doctor from the Kiev-based reproductive clinic Reprolife, is the reason that the services of Ukrainian surrogate mothers are in such high demand.
The price tag is also attractive: the average 'complete package' in Ukraine costs about USD 30 000 dollars, and another USD 300 per month which the surrogate mother spends on food and daily needs. The costs are significantly lower than in other countries.
"The one-time payout amount [to the surrogate mother -ed] after giving birth is between 11 500 and 13 000 dollars," says psychologist and founder of the Institute of Reproductive Prenatal Psychology and Psychosomatics, Antonina Nakonechnaya. "In America, prices start from USD 100 000 dollars."
What does the law say?
Surrogate maternity is not forbidden by law in Ukraine, but it is practically unregulated. Lawyer Sergey Antonov equates the situation with that of property:
"There are many middlemen that are not registered anywhere, but they still carry out agreements between clients and people. The same happens in Ukraine in regards to surrogacy."
Official agencies and clinics offer their services based on individual provisions of the Family Code of Ukraine and other laws. One of the laws issued by the Ministry of Health of Ukraine says that surrogacy can only be offered to a married couple which, for one reason or another, has been diagnosed as infertile and incapable of reproducing.
Journalists from Hromadskoe tried to find out from the Ministry of Health how many surrogate mothers there are in Ukraine and how the law defends their rights, but were unable to receive any official response.
However, it would seem that everyone involved in the field is of the same opinion: the market is growing year after year. Many also say that there are many 'illegal companies' working in the country.
"About two-thirds of the companies on the Ukrainian market for surrogacy are illegal," says Sergey Antonov.
The mother of another's child
In Ukraine, a surrogate mother does not have the right to reconsider – that is, to keep the child instead of handing the child over to the adopting parents.
Candidates for surrogacy must be under the age of 35 and have had at least one of their own children.
The agreement she signs takes into account a number of factors, including an agreement by her husband (if she is married) and any limitations on her ability to engage in intimate sexual acts during the period of pregnancy.
"As a rule, surrogate mothers are condemned by all, from their neighbours to the church," says psychologist Antonina Nakonechnaya. "Many are embarrassed with their pregnancy and try to hide it."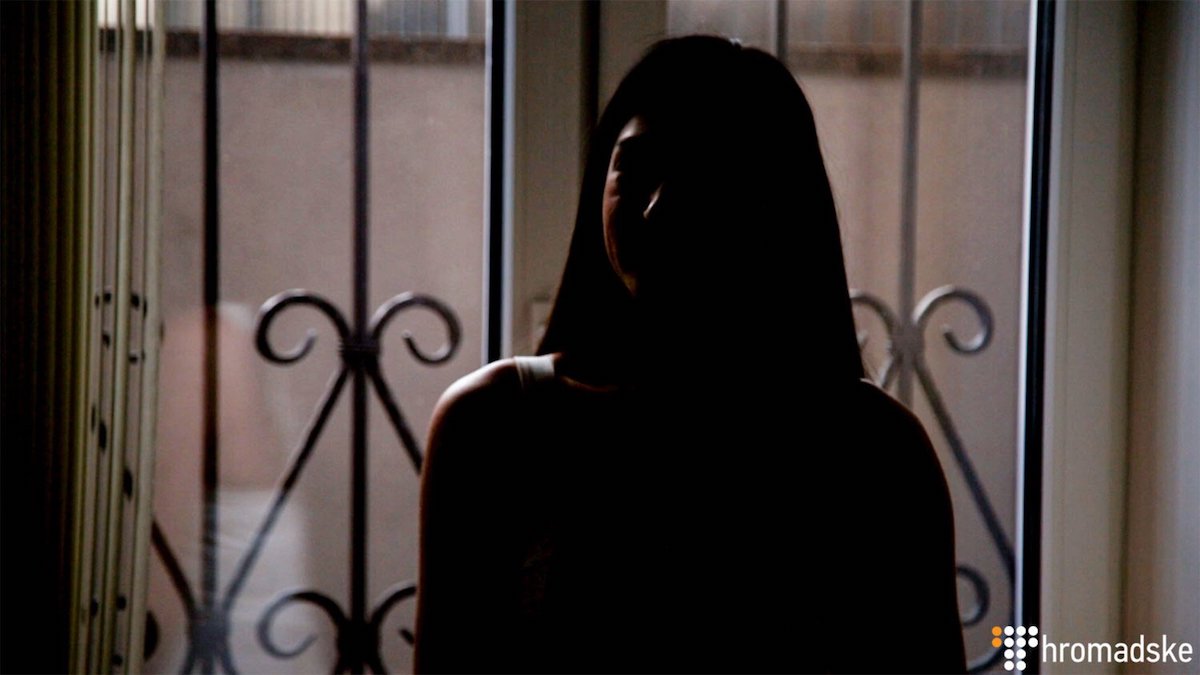 "I didn't want anybody to find out," Maria says. "I went to my parents at the very beginning, and then for the rest of the time I was in Kiev."
Maria has already given birth to her own child, and she is divorced. She decided to become a surrogate mother because of the 'difficult life situation', but she had doubts and fears about how things would work out.
Usually, the child is taken immediately after birth, but Maria gave birth early, and the parents arrived on the scene only later on.
"I even had to breast-feed him," she says. "I was by his side for an entire month. They, the biological parents, asked me to remain, and I helped out."
Maria says that having seen the child, she understood that it was not hers. "My first child was similar to me, I saw him and said, 'He's mine!' But when I gave birth to this one, I immediately knew that he was someone else's."
She does not hide the fact that her main aim was to make money.
The possibility of earning good money is the main reason for the majority of Ukrainian women who decide to become surrogate mothers. More often than not, women who decide to go down this route are from rural regions.
Nonetheless, surrogacy is not always associated with money alone.
"For me, this was first and foremost about responsibility," said Elizaveta. "People had entrusted me with life. When I was pregnant, I thought not about money but about how to give birth to a healthy child and help the parents."