What do Abkhaz and Ossetians make of Georgia's 'A Step Towards a Better Future' proposal?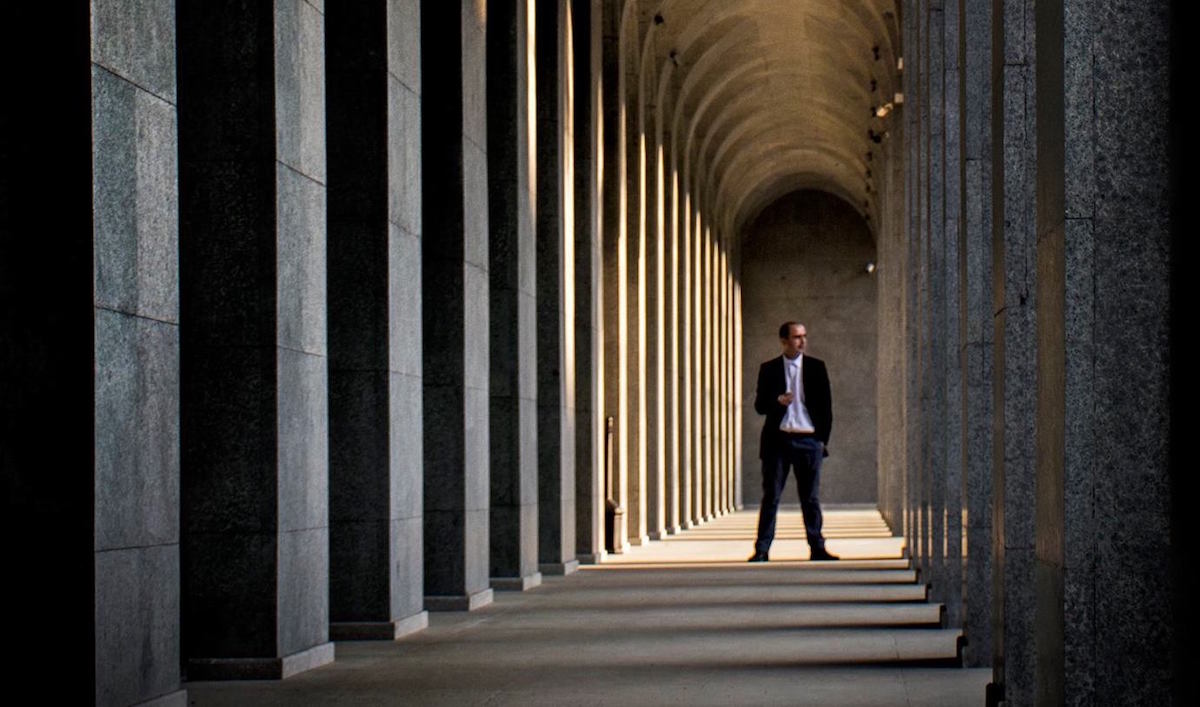 'A Step Towards a Better Future' is a new peace initiative by the Georgian government. It offers a concrete programme to transform Georgian-Abkhaz and Georgian-Ossetian relations.
'The initiative contains a slew of offers for residents of the occupied territories of Abkhazia and South Ossetia ranging from commerce to opportunities for economic activities and education,' said the Prime Minister of Georgia Giorgi Kvirikashvili while presenting the programme in Tbilisi on 4 April.
"Our aim is to encourage [the growth of] relations across the dividing lines based on mutual interests," he said.
The proposal consists of the following key points:
The creation of additional opportunities to receive an education in Georgia and abroad.
• The creation of a mechanism which would simplify access for residents of the occupied territories to benefits that are enjoyed by Georgian citizens as a result of their relations with the European Union. This includes the visa-free travel programme to Schengen Zone countries, free trade agreements with European countries and other benefits.
• The complete text has been published in two documents on the website of the Georgian Ministry of Reconciliation and Civil Equality.
The first of them concerns economic and commercial offers, while the second document concerns education. In addition to being available in Georgian, only the first document is available in Russian for now. It can be found here.
The main details of the documents
First document: "Expansion of Trade Along the Dividing Lines"
Provides for:
• The identification of residents of Abkhazia and South Ossetia by a personal number, without indication of citizenship. One can register as a legal entity and receive grants, have access to banking services and education.
• The creation of a special economic space. This applies first and foremost to the village of Rukhi in the Zugdidi region which is near the administrative boundary line with Abkhazia.
The possibility of establishing a similar economic zone at Ergneti village along the administrative boundary line with South Ossetia, where a well-known market once used to function.
Commercial spaces will be made available, including car markets and branches of Georgian state structures. Residents of Abkhazia and South Ossetia will also be able to register their businesses and sell their produce.
• Special tax-payer status. This status allows for the possibility to take advantage of tax benefits while delivering products made in Abkhazia and South Ossetia to the rest of Georgia and vice versa.
However, this status will not give one the right to bring products into Georgia which are not produced in Abkhazia or South Ossetia.
This will also give these territories the right to export their produce into European Union countries.
• The neutral branding of products made in Abkhazia and South Ossetia, which will only be labeled according to the city in which they were produced and the address of the producer, without indication of state.
• Special grant programmes for business development and growth.
The second document: "The Development of Educational Opportunities for Residents of Abkhazia and Tskhinvali Region / South Ossetia"
Provides for:
• The provision of education in an individual's native language. The document protects the rights of ethnic Georgians who live in Abkhazia and South Ossetia and allow them to receive education in Georgian, which they currently don't have access to.
• The protection and development of the Abkhazian language – such a state programme is already being implemented in Georgia.
• Access to educational institutions in Georgia with the help of one's "personal number", which does not demand the acquisition of Georgian citizenship.
• Quotas for state grants for students from Abkhazia and South Ossetia. This entails the possibility of writing exams in Russian (if they are native Abkhaz or Ossetians), and also the ability to make use of the already existing 4 + 1 year system for national minorities, during which time they study Georgian for one year and then go on to complete their bachelor's degree over the course of four years.
A special preparatory programme will also be created which will enable students to enter university without writing the national exam.
• The possibility to participate in educational programmes in western countries.
Opinions of Georgian and Abkhazian experts:
Tornike Sharashenidze, Head of the International Relations Program at the Georgian Institute of Public Affairs:
"The document won't work. It is silly to offer Ossetians and Abkhaz the possibility of free trade with the European Union which our population can't even properly take advantage of. When will the standards of production in Abkhazia and South Ossetia reach those of the European Union?
"The concept is good; Tbilisi has demonstrated its love for peace and has shown itself to be a constructive agent. However, Tbilisi will not be able to overcome the information blockade in order to show Ossetians and Abkhaz just what Georgia actually is. For this, one would have to bombard them with state initiatives. If you want them to love you, show off your culture, your art. No one has even thought of simply translating popular Georgian TV shows and putting them on YouTube."
Paata Zakareishvili, a professor at Grigol Robakidze University:
"This document is impeccable but will end up being fruitless. The reason is how it is packaged. In 2005, Saakashvili's government had a number of good ideas, but the packaging was such: 'We offer you'. And there were no preliminary negotiations with them. But people don't find it very acceptable when you say, 'I'm giving this to you'. It forces the Abkhaz and the Ossetians to reject any participation in such projects.
"The ideas that are presented in the project should have been realised gradually without any public statements."
Abkhaz journalist and editor, Inal Khashig:
"The fundamental value of the Georgian government is the individual, their rights and dignity,' the document states in its preamble. However, having only briefly skimmed over the document, it is obvious that this 'value' is limited in its scope. There is an enormous list of offered benefits for Abkhaz and Ossetians, but they are all in one way or another connected to Georgian jurisdiction.
"That is, if you want to do business with, let's say, Luxembourg, your product, according to the offered procedure, would not be Abkhaz but Georgian. Because all the documents that will accompany the product will be Georgian.
"In reality, this new initiative does not give any independence or real freedom to Abkhaz businessman. Everything offered by Georgia to Abkhazian businessman can be summed up as thus: to be a part of the Georgian economic space. Nothing more.
"Not one point of the Georgian initiative offers the possibility of independently conducting business with the outside world for Abkhaz or Ossetians. There probably wasn't such an aim to begin with.
"For real peace initiatives you should have several main points:
1. The law 'On the Occupied Territories' must be annulled;
2. Transport communication lines must be unblocked, including seaports and Sukhumi airport;
3. Allow Abkhaz businesses to independently carry out their foreign economic activities without any Georgian intervention.
"These three points, which would cost the Georgian treasury absolutely nothing, would be enough for the Abkhaz to believe in the authentic desire of Georgia to reestablish relations. But everything that Tbilisi is offering now is just 'manoeuvres'."
The Ministry of Foreign Affairs of South Ossetia called the Georgian government's initiative 'another PR campaign'. In its statement, it said that this is a 'new and clumsy attempt of Georgia to show itself to the international community as a peace-loving state with a constructive leadership'.
The ministry also believes that a truly realistic decision would be 'Georgia's agreement to sign a legally binding document on the non-use of force and to recognise the independence of South Ossetia and its responsibility for the genocide of the people of South Ossetia'.
Toponyms and terminology used in the article, and views, opinions and strategies expressed in it do not necessarily reflect the views and opinions of JAMnews or any employees thereof. JAMnews reserves the right to delete comments it considers to be offensive, inflammatory, threatening, or otherwise unacceptable