We don't need bread, give us circuses
Sometimes, when listening to the Caucasus politicians, one will catch oneself thinking that, when a child, each of them dreamt of becoming Arkady Raikin (Soviet stand-up comedian). Having grown up, they apparently realized that nowadays the shortest way to the mass audience is not through the scene, but it rather leads directly to a political rostrum. Thus, potential comedians have regenerated into politicians.
The beginning of the New Year is probably the most suitable moment to recall with smile the serious things.
They are always with us and we are always with them. At least, this is the case in Armenia.
– I'm here today, standing beside you and I am happy today, that I am here today, standing beside you. (Gagik Tsarukyan, a prominent Armenian businessman, speaking at the meeting).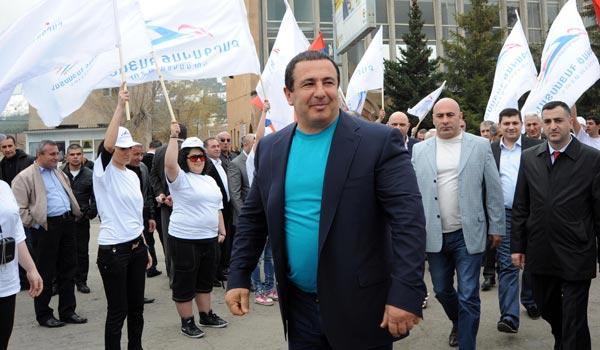 Gagik Tsarukyan
However, it is desirable that unnecessary questions are not asked. Abkhaz politicians, for instance, do not like them much.
– Why putting a question if you do not know an answer in advance? (Anri Jergenia, former Prime Minister and now an individual opposition leader).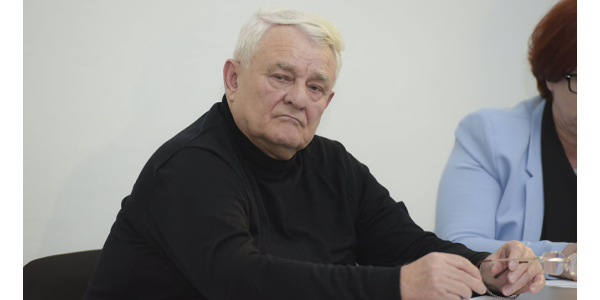 Anri Jergenia
– Why are you asking me an awkward question? (Sergei Shamba, MP, getting tired of journalist Izida Chania's questions).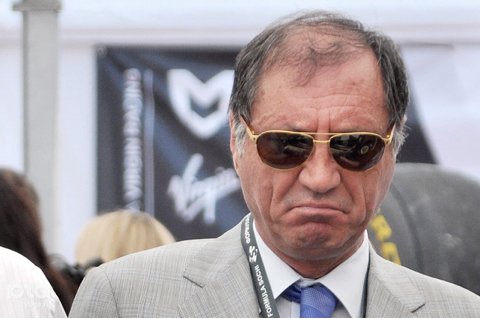 Sergei Shamba
Alike their Abkhaz colleagues, Azerbaijani politicians don't like 'undue' questions either, but they still answer them.
– Why should you care? Why should you know? My firm – write it so. (Abid Sharifov, Deputy Prime Minister, when asked, who was the owner of a firm, engaged in replacing defective building cladding).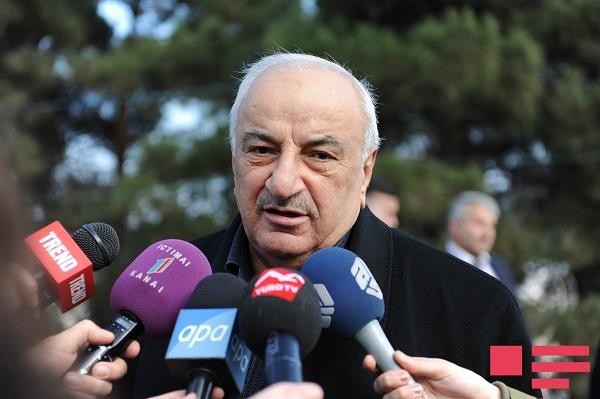 Abid Sharifov
It does not actually make any difference, whose' firm is a contractor, the main thing is to observe moral principles.
For instance, when speaking at the Georgian Parliament session, Soso Jachvliani, a filmmaker and member of the ruling 'Georgian Dream' coalition, confused English pronunciation of the EBRD (European Bank for Reconstruction and Development) abbreviation with a brothel and, as if confessing, admitted that he has 'never gone to the 'ibiard' and to the prostitutes either.'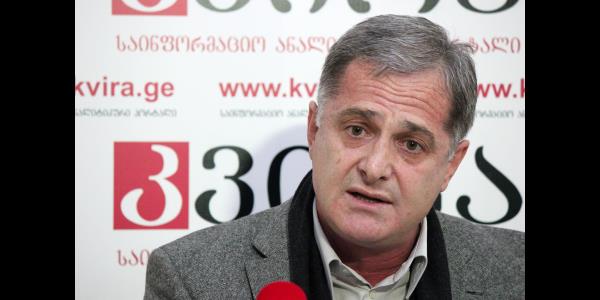 Soso Jachvliani
And, generally speaking, fine dress helps to impress. Both, politicians and the electorate, should observe a dress-code nowadays.
'Men, who are wearing shorts, should be catcalled, stopped in the street and made fun of, swilled acid on their feet so that they would vow not to wear shorts anymore.' (Hafiz Hajiyev, 'Muasir Musavat' party chairman).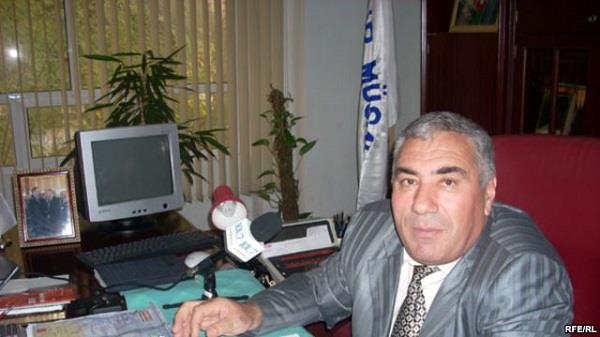 Hafiz Hajiyev
If that is not enough either, then the punishment should be very severe, like, for example, people in Yerevan view it.
– I think, death penalty should be life-term. (Galust Sahakyan, Parliament Speaker)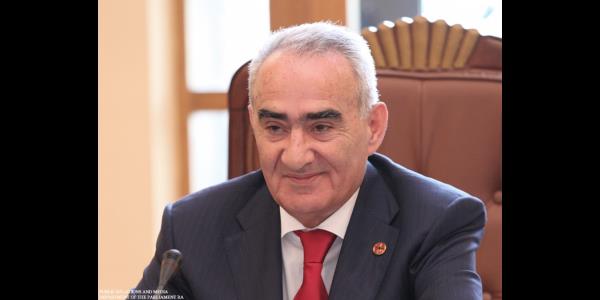 Galust Sahakyan
Admittedly, people in the recent years have obviously gone out of hand. Stalin would have dealt with it properly.
'Stalin's portrait will soon be hung in all offices throughout Georgia, since he was a genius. This man did great good and the whole world considers him the greatest person of the 20th century. This man was a symbol of Georgia,' – said Gogi Topadze, MP from the ruling 'Georgian Dream' coalition.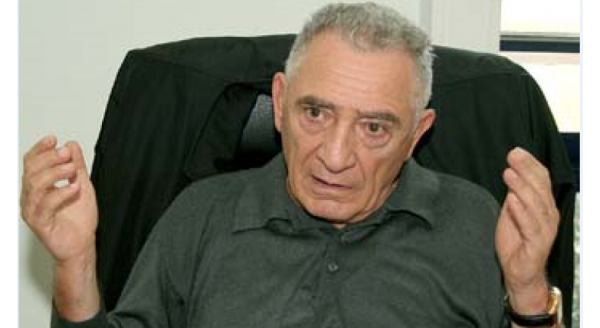 Gogi Topadze
[YoutubeVideo_676cce22d03c4bd1823ed66ce03ea7f4]
After the portraits are hung, one will have a chance to dream of a happy life.
'There is a huge water source in the territory of Abkhazia. We would like to build a plant in the Crimea. We suggest that we would deliver this water here by tankers and you will bottle and sell it all over the world,' – Beslan Butba, Prime Minister of Abkhazia, stated at the meeting with Sergei Aksenov, the Head of the Crimea, in Simferopol.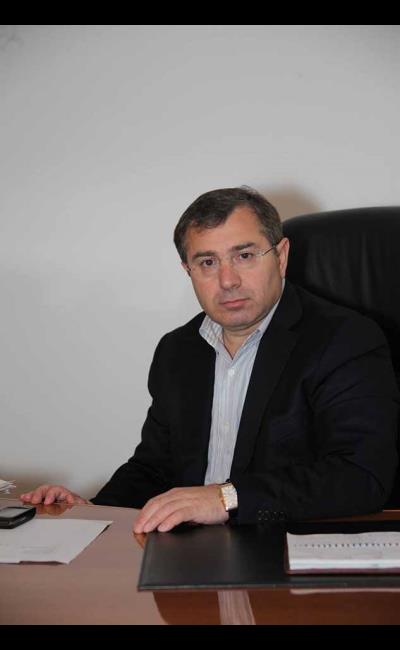 Beslan Butba
In his words, the construction of this plant will bring to the Crimean budget about US$4 billion taxes annually, as well as the annual profit of US$6billion. In Butba's estimates, the project will repay the expenses within nine months and will require just US10 billion investments. We would like to remind, especially Butba, that Abkhaz budget makes only US$200 million.
Well, until the universal prosperity comes, it would be nice to reward political workers with bonuses, especially that they have been approved almost by celestial chancellery.
When asked, why the local authorities had spent just GEL10thousand on the Christmas gifts for socially vulnerable people, while GEL 193thousand had been spent on bonuses, Zakaria Kachliashvili, a member of Gurjaani City Council (Sakrebulo), answered: 'Stop appealing to the bonus theme. Bonuses are quite a normal thing. Those bonuses have been blessed by the Patriarch himself, '- said the MP.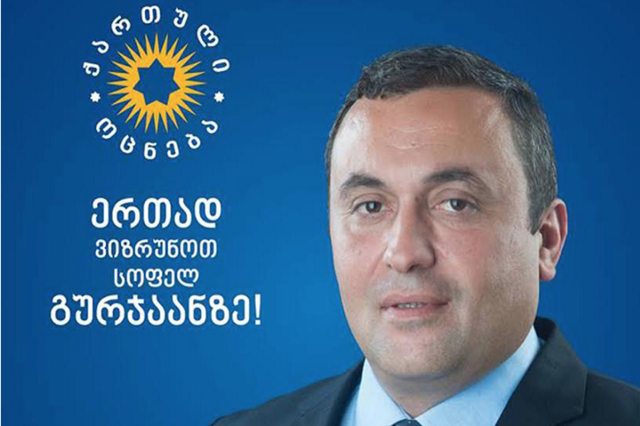 Zakaria Kachliashvili
[YoutubeVideo_1bc26a2e66794d8db513ce47bf90f89b]
Well, what doofus the people are. They are thinking about the people day and night, while the people keep harping on the same string.
– When you think like this (wrong), even cucumbers grow crooked. (Serzh Sargsyan, President of Armenia, when talking to the villagers).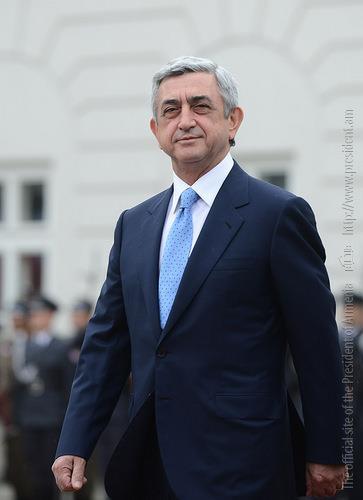 Serzh Sargsyan
However, they could easily swap places, since, as the Prime Minister of Armenia, Hovik Abrahamyan, put it, 'it doesn't take an expert to become a politician.'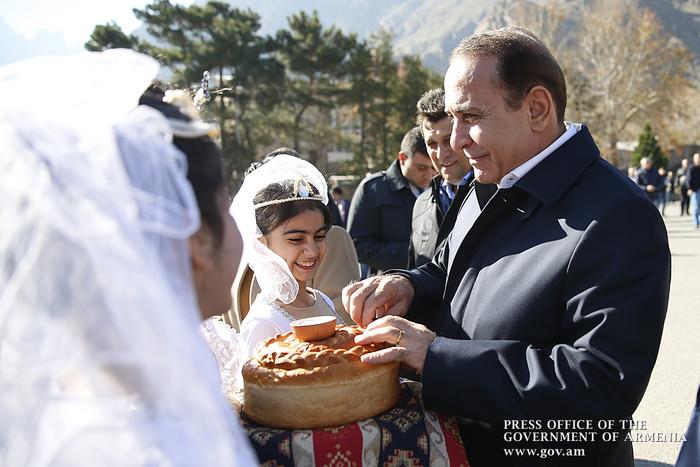 Hovik Abrahamyan
And, finally, a small joke. At the Parliament session in South Ossetia, one of the MPs got so much angry, when his colleague had asked him a question, that he stated: 'Parliament is not a place for discussions!'