Azerbaijani activists claim violence at the hands of law enforcement
Violence by law enforcement
Several activists claimed to have been subjected to violence by Azerbaijani law enforcement officers., though the authorities categorically it.
---
---
"He was tied to a chair and left in the yard all night."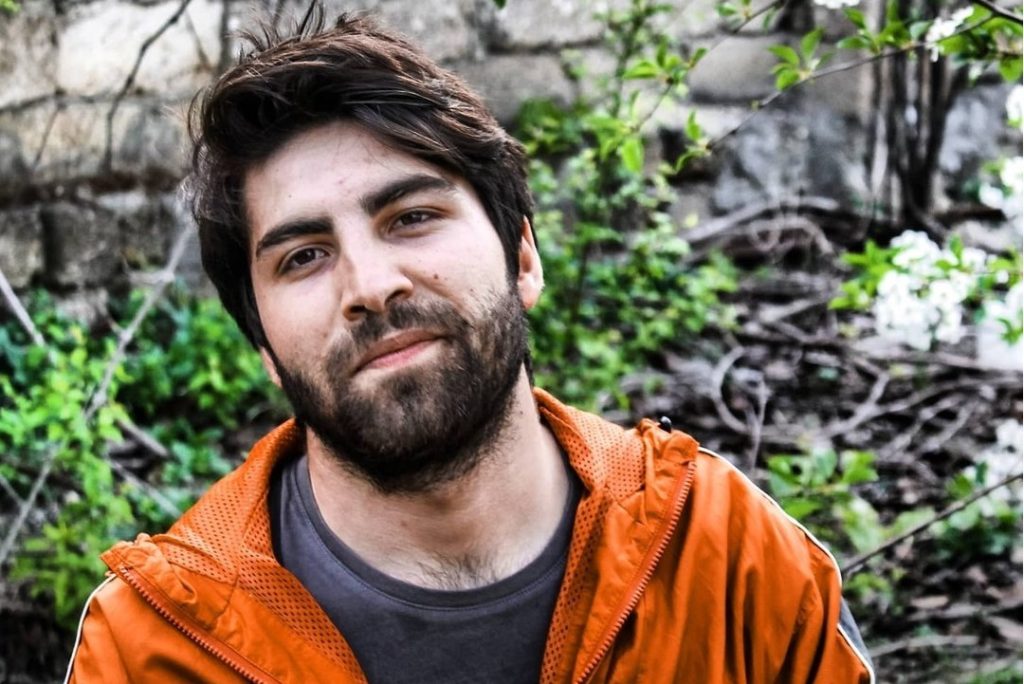 The mother of an activist recently sentenced to 30 days in prison said her son was abused at the police station. "Now he has kidney problems," Tarana Orujova, the mother of Mahyaddin Orujov, stated.
Orujov was arrested on October 19 on charges of disorderly conduct and disobeying the lawful demand of a police officer. He pled not guilty and stated that the arrest was related to his critical statements on social networks against head of state Ilham Aliyev.
Today Taran Orujov said that on the day of his arrest he was severely beaten at the police station, then tied to a chair and left in the station yard all night.
"Now he has developed kidney problems and has problems urinating. My husband and I went to the head of the department. We asked who tortured our son, which police officer did this to him? The chief said, what if I did it?"
"I demand a meeting with the attorney general, he must answer"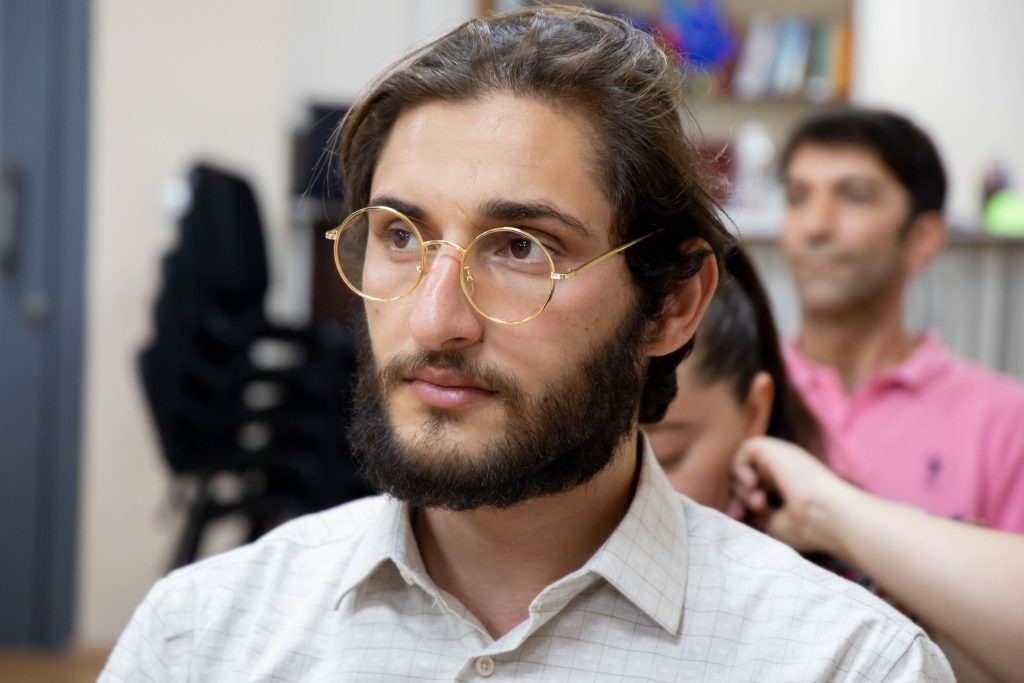 Journalist Nurlan Gahramanli (Libre) also stated that he was abused in the investigation department of the Prosecutor General's Office when he was arrested.
According to the reporter, on September 21 officers took him away in his home clothes without allowing him to change. He was beaten at the Prosecutor General's Office because of his publications on social media, then subjected to 30 days of administrative arrest for "disseminating prohibited information".
Gahramanli was released after serving his sentence on October 22. On October 24, he staged a solitary action in front of the General Prosecutor's Office and demanded a meeting with Prosecutor General Kyamran Aliyev, as well as the return of his phone, which was seized from him and not returned.
During the protest, he was arrested by the police right in front of the General Prosecutor's Office. The journalist was soon released.
"I couldn't get a medical exam, I had to go to Georgia"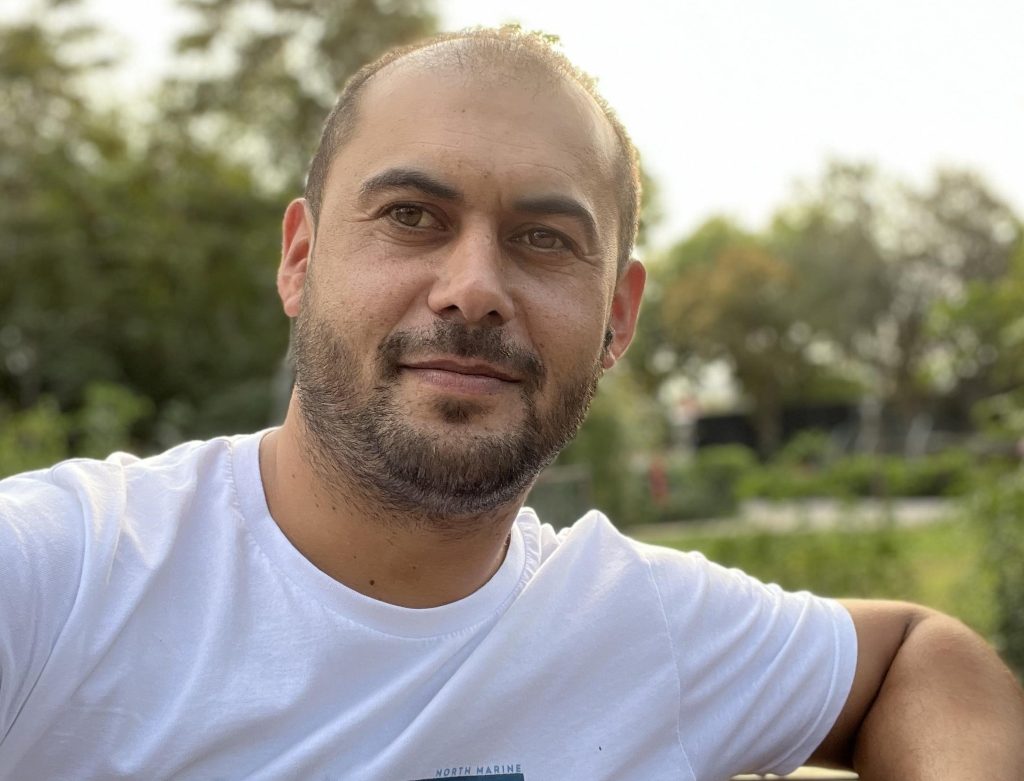 On October 24, Mehman Habibov, a member of the Popular Front Party of Azerbaijan (PPFA), stated that he was beaten by men in civilian clothes. He said that on October 11 in the evening three men in civilian clothes stopped him in the Gizildash settlement (25 km south of Baku) and forcibly put him into a black car.
According to the activist, they took him to the outskirts of the settlement and started beating him with batons, subjecting him to severe insults.
"They told me – 'Don't mess around', 'Do you want to be important? We won't let you.' After the beatings, they let me go," Gabibov said.
Gabibov's body bore marks of violence. The activist claims that hospital No. 3 in Sabunchu settlement conducted an X-ray and ultrasound examination, registering bruises and chest trauma.
The next day, he was contacted by an officer from the 38th Police Station who inquired about the incident.
"He said I would be referred for examination. I waited for a week, but no one ever got back to me. Given the indifferent attitude of the police, the threats related to my political activities, and the fact that ordinary citizens cannot have batons, I think that these people in civilian clothes were police officers. If the police do not investigate the case, perhaps I will appeal to higher authorities."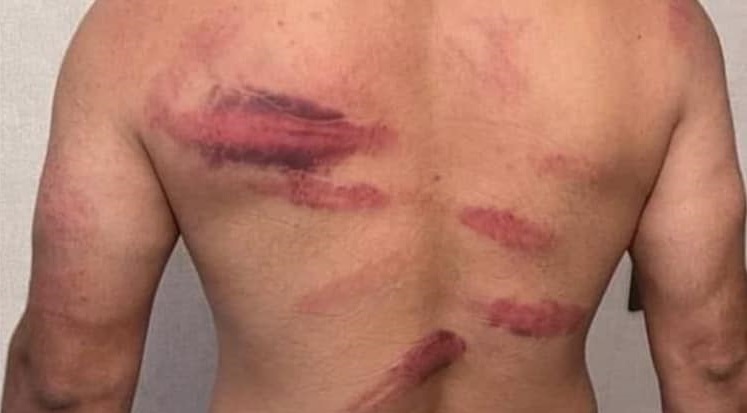 Now he is in Georgia. The man noted that he could not pass the examination in Azerbaijan, so he had to go to Tbilisi on October 17 to undergo a medical examination there.
On all three facts, the Ministry of Internal Affairs and the Prosecutor General's Office, responding to journalists' inquiries, stated that all these allegations were groundless.