USSR: a legitimate end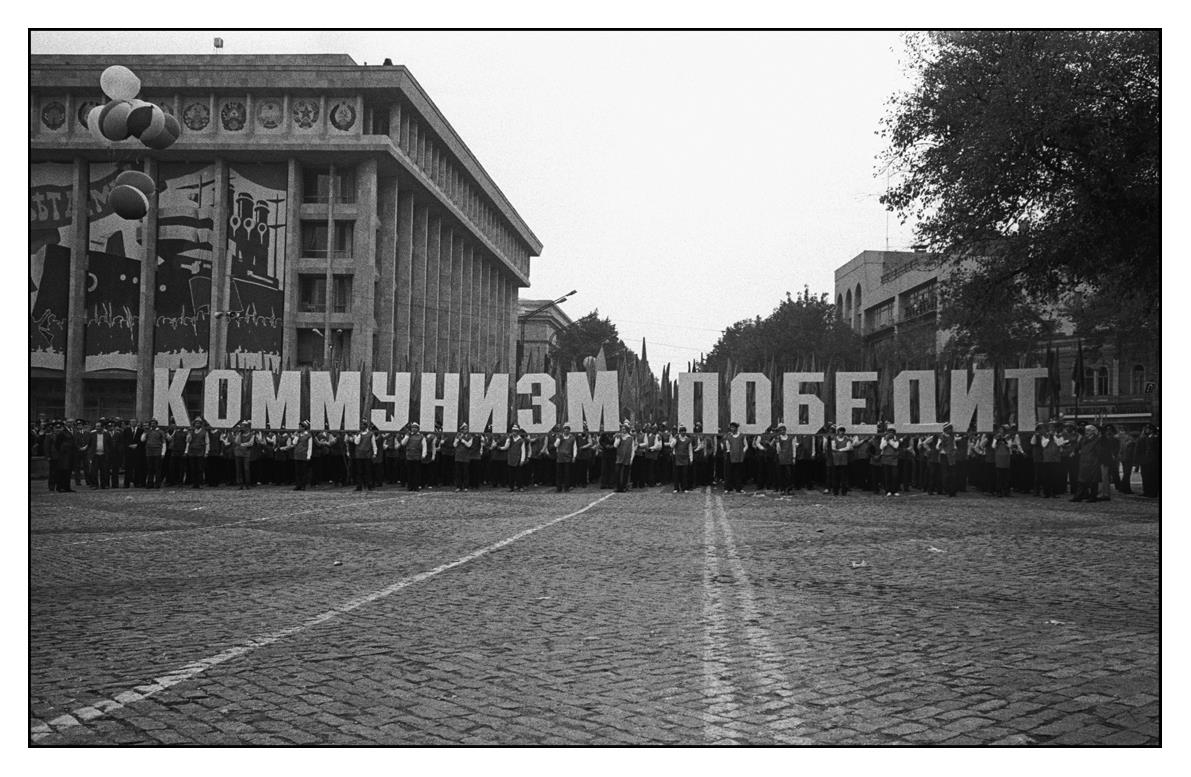 On December 25, 2016, many in the post-Soviet space and in South-Eastern Europe will recall the USSR and they will probably have different feelings with this regard. It will be exactly 25 years since the day when the Białowieża Accords, that recorded the collapse of Soviet country, were signed in the territory of Belarus.
Stanislav Shushkevich, ex-chair of the Supreme Council of Belarus, told on air of Euroradio station about the reasons, the leaders of Belarus, Russia and Ukraine had gathered in Belovezhskaya Puscha (Białowieża Forest) and who had actually suggested terminating the existence of the Soviet Union.
– I've read an opinion that the collapse of the Soviet Union, commonly known today as Białowieża Accord, was prepared by the leaders of Russia and Ukraine, Boris Yeltsin and Leonid Kravchuk, respectively. And Stanislav Shushkevich allegedly didn't even know what he was requested to sign in Viskuli.
– The mythology of the Soviet Union's transitional period is such that it makes one scratch one's head and just wonder! Why did we gather in Viskuli? The situation in Belarus was very critical: we didn't know how to get through the winter of 1991-1992. We needed oil and gas, but there was no money.
Neither did we have any authority as to be granted a loan. We just wanted to slow down the market reforms, when everything was to be paid for. We just wanted to ask Russia to supply us with oil and gas, just the way we did in old Soviet times.
Prime Minister Kebich continuously requested me to invite Yeltsin to Belarus for hunting, saying they would then persuade him to provide them oil and gas. And in order to invite him, it was necessary to talk to him in private.
On October 20 1991, Mikhail Gorbachev convened another session of the State Council, during which he suggested a draft of a new Union treaty ahead of ratification by the parliaments of the republics. I didn't like the draft very much and that's what I told Gorbachev. Yeltsin supported me in a harsher manner. Gorbachev silently stood up and left.
'You've put us at loggerheads with Gorbachev. Go, find him and bring him back here,' Karimov told me and Yeltsin. That's how Yeltsin and I were left face-to-face and I invited him to come to Viskuli residency, in Białowieża Forest, for a hunt. And he immediately accepted the invitation. That's how that meeting was appointed.
Another thing is that as I believed, it would be unfair that Yeltsin would provide Belarus with oil and gas at Ukraine's expense, would take something from them and give it to us. Ukraine was invited to that meeting on Kebich's proposal.
– I can't understand, how did you manage to shift the talks from oil and gas onto dissolution of the USSR?
– When we started discussing that oil and gas situation we realized that if we acted in accordance with the law, as the USSR constituents, there would be no other way out but to appeal to Gorbachev, the USSR leader. And then, Gennady Burbulis (RSFSR State Secretary), a philosopher and Marxist-Leninist, whom I didn't respect much, equally as all other philosophers, said: 'Wouldn't you agree to put your signature under a phrase as follows: 'The USSR ceases its existence as a geopolitical reality and an entity of international law.'
And suddenly everyone agreed. 'It's not that we should just put our names to it, we should explain, what will happen to our economy, borders, military, nuclear weapons, human rights,' said Yeltsin. The experts' commission was immediately set up and tasked to elaborate a treaty within a night.
It wasn't a destructive treaty, but rather a formative one: we were forming the Commonwealth of the Independent States (CIS)…To put it short, 18 articles of that treaty were elaborated overnight and each of them was approved by consensus. As a result, we got 14 articles-that's the whole adventure.
– Three countries ruined the union with 15 states integrated in it. How was your decision taken by other republics?
 – Pardon me, but who set up the Soviet Union? Russia, Ukraine, Belarus and the Transcaucasus Federation. The Transcaucasus Federation perished on December 5, 1935, and it had no legal successor. The rest of those, who created the USSR, were plain to see; everything was legitimate: we set up the USSR and we could eliminate it.
– And put an end to Mikhail Gorbachev's career. His attitude towards you hasn't changed over the past 25 years. I called Mikhail Sergeevich on the eve of our meeting and suggested recalling the development in 1991 in a telephone conversation with you. Do you know what I heard in response: 'As for Shushkevich…they are all bastards!'
– I can't help but be proud of it! You see, when in 1984 I saw Gorbachev answering the foreign reporters' questions, not reading them from notes, I hung his portrait in my office at the Faculty of Nuclear Physics at Belarus State University (BSU). However, in 1986, when he delivered a speech on Chernobyl, …you see, it was an actual crime! If he had warned the people and told the truth, fewer Belarus children would have suffered from thyroid cancer. I tore the portrait and threw it away.
– The outcome of the meeting in Viskuli was that all leaders of the union republics became the leaders of the independent states. Could it be so that their efforts were first of all aimed to achieve that?
– If you analyze the Swedish diplomatic correspondence of that time, it was all about possible threat of a civil war. And according to the Swedish diplomats, by making that decision, we prevented the civil war in the Soviet Union, that could have involved 3-4 nuclear-weapon states.
– Who could have started fighting whom?
– During the civil war there is a fight between the poor and the rich, between the representatives of different religions. There were grounds for waging such a war at that time. Yugoslavia is the best example.
– 25 years passed, but it seems that we haven't gone far from the Soviet past. What's the reason?
– Just recall the European bourgeois-democratic revolutions: how many years had passed from their victory till the time when everything was arranged according to the rules they had preached in the beginning? How many revolutionaries, as well as those who opposed the revolution, were killed. Earlier, I didn't realize that it was necessary first to fight for the people's mentality.
The advises of those, who had gone through the society's transformation process, need to be gently explained to people. Whereas what we have here is: 'We need to bring back the former order – we were advancing towards good!'. And we are given an example of China, rather than Europe, where the moral freedom of people, freedom is incomparable with ours.
But we aren't leading the society towards that. Television is promoting absolutely different values. Whereas Russian television promotes an imperial revival in cooperation with the Russian Orthodox Church. Note that Patriarch Kirill stands as the CPSU Central Committee Secretary, rather than as a clergyman. Whereas the Russian leader says that collapse of the USSR was a tragedy of the Soviet people.
– But the Belarus leader continuously expressed regret over the collapse of the 'Super Power', didn't he?!
– The Belarus leader also stated that he had voted against ratification of the Białowieża Accord in the Supreme Council, but the e-registration proved that he had avoided voting at all!
– How would you term in a word what happened in Viskuli?
– A break-up. Without violence and squabble. And the rest of the Soviet republics recognized it in Almaty, on December 19-21, 1991. Then it was up to the already independent states to further build their life. Making mistakes and going after the populists, like Belarus has done, is allowed here.