Ukraine solidifies NATO, EU aspirations in constitution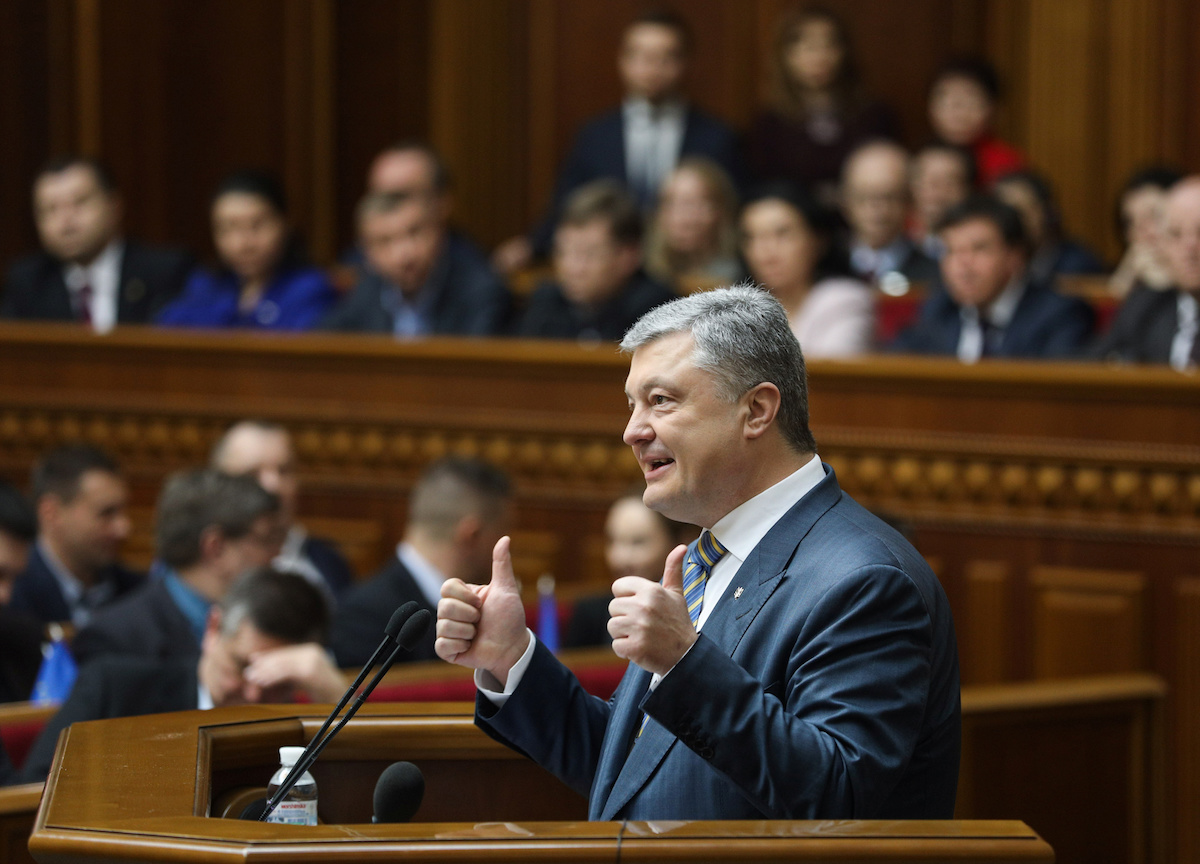 The Verkhovna Rada (the unicameral parliament of Ukraine) has approved changes to the constitution of Ukraine which set out the country's course for accession to the European Union and obtaining NATO membership.
Hromadske reported that 334 MPs supported the changes, 35 MPs voted against and 16 abstained.
• Francois Fillon: Georgia, Ukraine do not have vocation to join EU and NATO
• Ukraine: dying in lines waiting for pension payouts on the front
Before making the decision in parliament, President of Ukraine Petro Poroshenko addressed MPs and called the decision 'historic'.
The bill was put forward by Poroshenko to the country's parliament last September. In November, the Constitutional Court of Ukraine ruled the proposed changes are in accordance with the constitution.
According to the declaration adopted at the NATO summit in Bucharest in 2008, Ukraine, along with Georgia, can become a member of the alliance. However, NATO has not yet provided Kiev or Tbilisi with a Membership Action Plan (IDA), which is necessary to become a full member of the alliance.
At the moment, Ukraine, as well as Georgia, Bosnia and Herzegovina, has been granted informal status as NATO aspirants.
Poroshenko stated earlier that Ukraine plans to join NATO in the next ten years.
The Association Agreement with the EU was signed by Ukraine in 2014.