Two elderly couples celebrate their wedding at a Yerevan residential care facility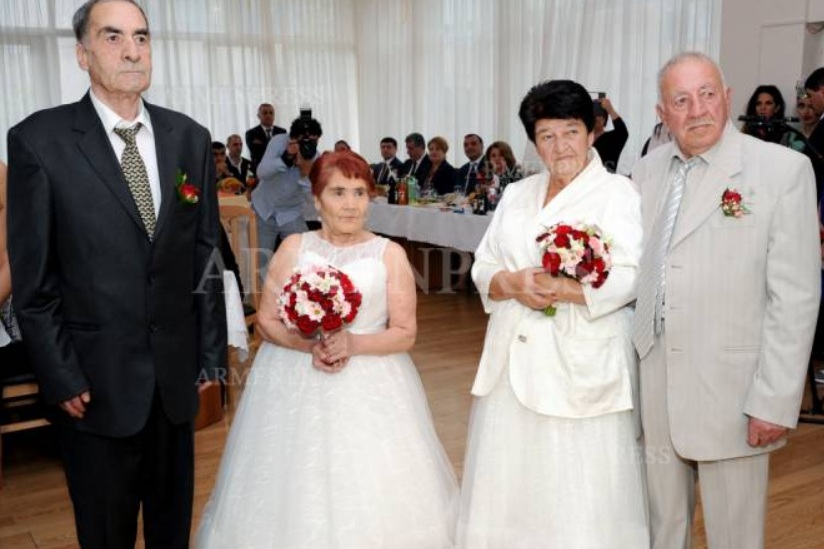 Two elderly couples residing at the Yerevan-based Residential Care Facility #1 celebrated their wedding. The wedding ceremony was held in a solemn, but at the same time, cheerful atmosphere – accompanied with song and dance.
The newlyweds shared their stories of their love- and romantic affairs with journalists. For example, Nvard Voskanyan, 70, who married Hasrat Manukyan, said that it was her second marriage. "My first husband died 8 years ago and I've been living in the residential care facility for a year already. Hasrat offered to marry me – his marriage proposal was so nice that I couldn't but agree," said Nvard Voskanyan.
Armenia's first lady, Rita Sargsyan, also attended the wedding ceremony. She admitted that she had never participated in such a unique wedding ceremony before. "Today, our newlyweds have proven that 'to love all ages yields surrender [love conquers all, even age]'. I would like to wish the newlyweds a long healthy life."