Turkey proposes law allowing rapists to avoid criminal persecution if they marry victim
Turkey is preparing to adopt a new law that will allow men accused of rape or sexual relations with minors to avoid punishment if they marry the victim.
This bill has already been submitted to the Turkish parliament, discussion is slated to begin in late January.
•Turkey: murder and violence against women on the rise
•A mosque for every school in Turkey
Reaction in Turkey
Opponents of the law, in particular, the oposition People's Republican Party (CHP), has called for law not even to be considered, saying it will open the way to the legal rape and exploitation of minors for sexual purposes.
In 2016, a similar law was proposed in Turkey, exempting perpetrators from prosecution for sex with minors if it occurs "without the use of violence and threats". 
The bill was qualified by society as an attempt to legalize pedophilia and was rejected after a violent protest.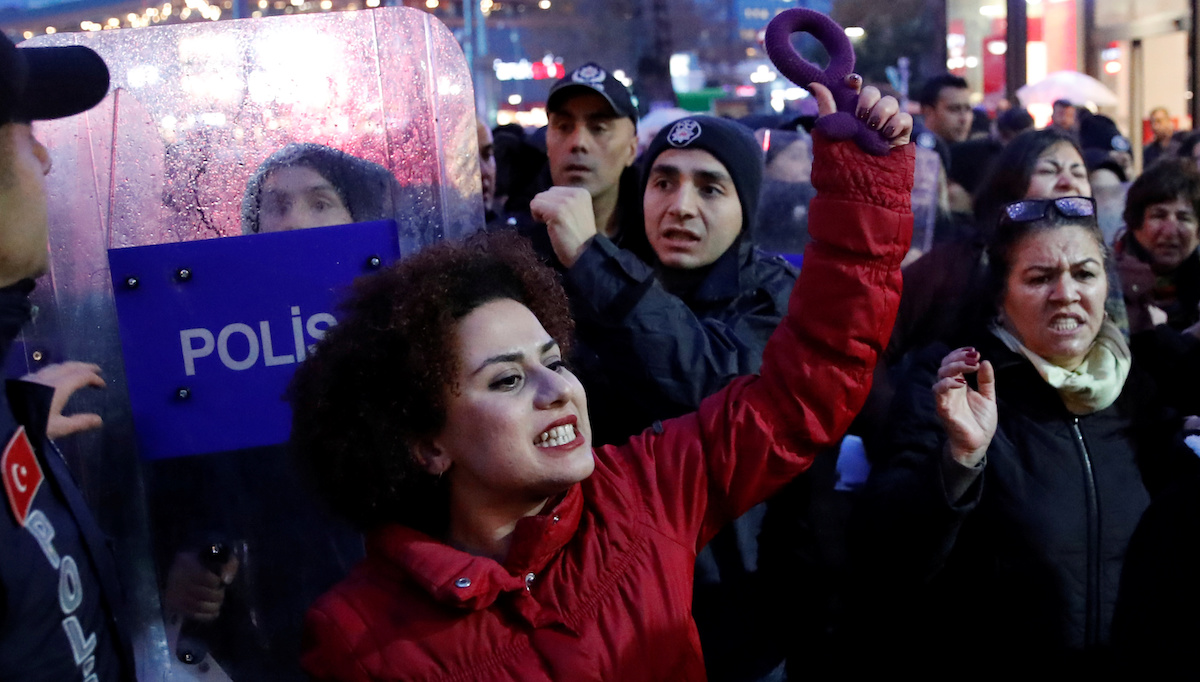 Global reaction 
The UN warned Turkey in connection with this legislative initiative that it "paves the way for a wave of unpunished crimes against minors and their exploitation."
Suad Abu Daye, leader of Equal Now, a women's advocacy organization in the Middle East and Africa, told The Independent:
"Thanks to the efforts of public activists, similar laws in recent years have been repealed in Morocco, Palestine, Egypt, Lebanon, Jordan and Tunisia.  Turkey should go this way, and not infringe on the rights of women by law."
President Erdogan's position 
Turkish President Recep Erdogan, however, has actively denied the idea that women and men should have equal positions in society.
He calls the idea of ​​gender equality "contrary to nature."
Erdogan is known, in particular, for calling women to not work, and instead have at least three children.
"A woman who refuses to become a mother because she works, denies her feminine nature."
38 percent of women in Turkey have experienced physical or sexual abuse
According to the UN, 38 percent of women in Turkey have experienced at least one incident of physical or sexual abuse by a man.
In 2017, 409 women died as a result of domestic violence in Turkey.  This is a sharp increase from just 2013, when 237 women died.