"I want to live, raise my son". The number of lung diseases increases in Azerbaijan after the pandemic
Lung disease in Azerbaijan and the world
"After I gave birth to my son, I caught a bad cold and fell ill. My husband left me at my father's house, not wanting to live with a sick person. If I had continued the treatment for three months, it would have gone away. But I didn't take the medicine my father bought because I was deeply depressed. My condition worsened. One lung partially recovered after much treatment, the other did not. I have been treated continuously for six years, I have no strength, and my weight has dropped to 39 kilograms."
Dinar Abdurakhmanova, 24, a resident of Bash Goyniuk village, Sheki District, has fibrotic cavernous tuberculosis in both lungs. She was treated for three months at the Research Institute of Pulmonary Diseases in Baku and one month at the Sheki TB Dispensary. She is currently undergoing treatment as an outpatient.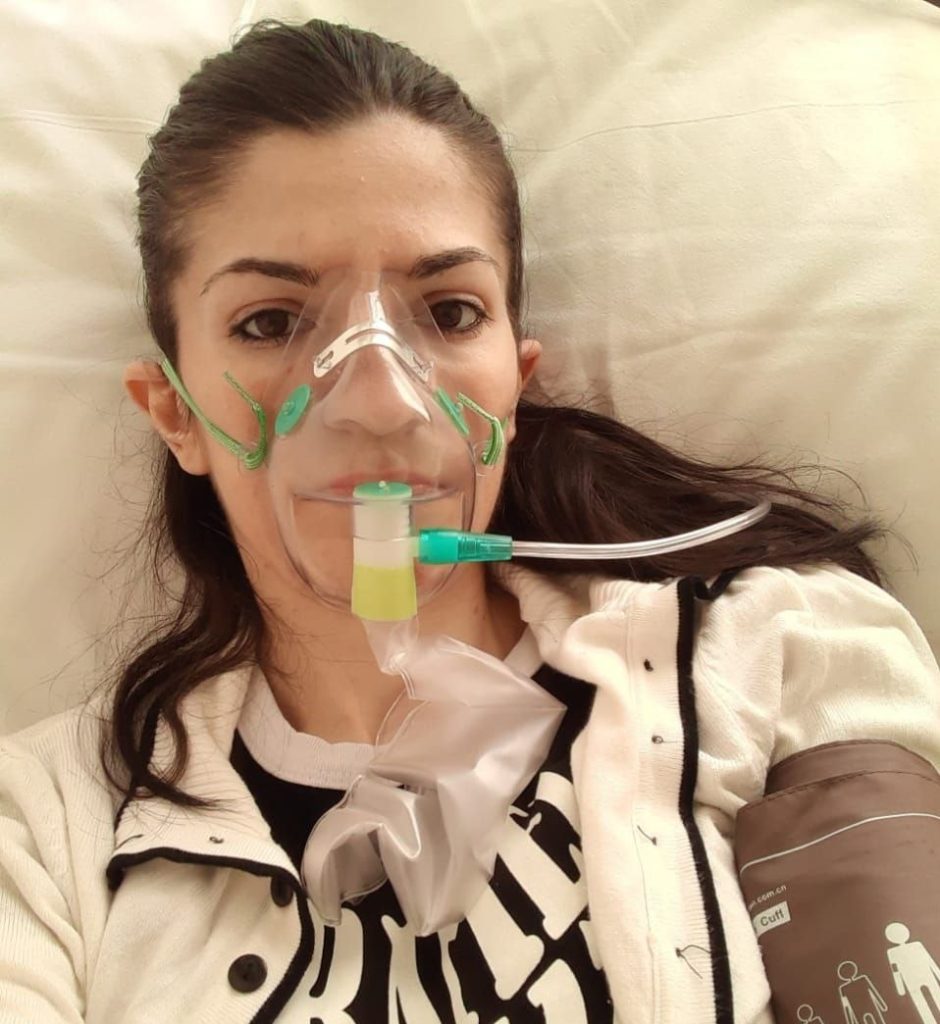 ---
---
Cases of tuberculosis infection increase in Azerbaijan
According to information provided to the media by the Research Institute of Lung Diseases, there has been an increase in the number of TB patients since the coronavirus pandemic. While in 2021, 2,535 new TB patients were identified in Azerbaijan, in 2022 the number of new TB patients amounted to 2,939. A total of 5,320 TB patients were registered in the country last year.
Among them, drug-resistant TB is quite common.
"Unfortunately, drug-resistant TB is also a problem for Azerbaijan. Last year, the number of drug-resistant TB patients amounted to 11.9 percent among primary patients and 22.6 percent among relapsing patients," Irada Akhundova, director of the institute, says.
Tuberculosis deaths are declining in the country, she said. But in recent years, official statistics on TB deaths in Azerbaijan have not been disclosed. It is reported that of the 6,810 deaths registered in the country last year, 1,280 were related to respiratory diseases. But it is not known how many of them were sick with tuberculosis.
"300 prescriptions in six years, all paid for by myself."
Although fighting a serious illness at a young age is exhausting for Dinara, she wants to live for her child, have the surgery and get well. But she does not have the financial means. Her second disability group pension of 220 manat [about $130] does not even cover her monthly medical expenses, let alone other needs. She survives with the help of her father, who works as a laborer. Sometimes people collect aid for her.
"The doctor suspended my treatment because I was too weak for the last three months. 500,000 manats [about $300,000] is needed for a lung replacement operation. They say such an operation is possible in the US, Israel and Turkey. I was suffocating for hours and could not breathe, so last year donations were used to buy an electronic oxygen machine. It is hard for me to live like this."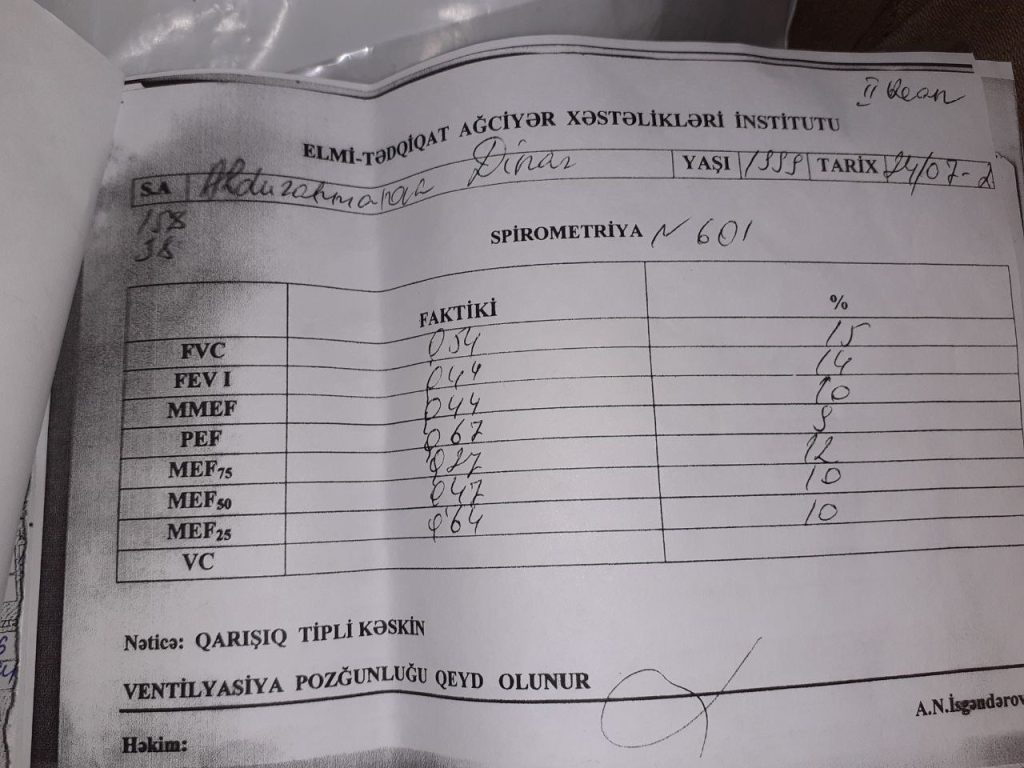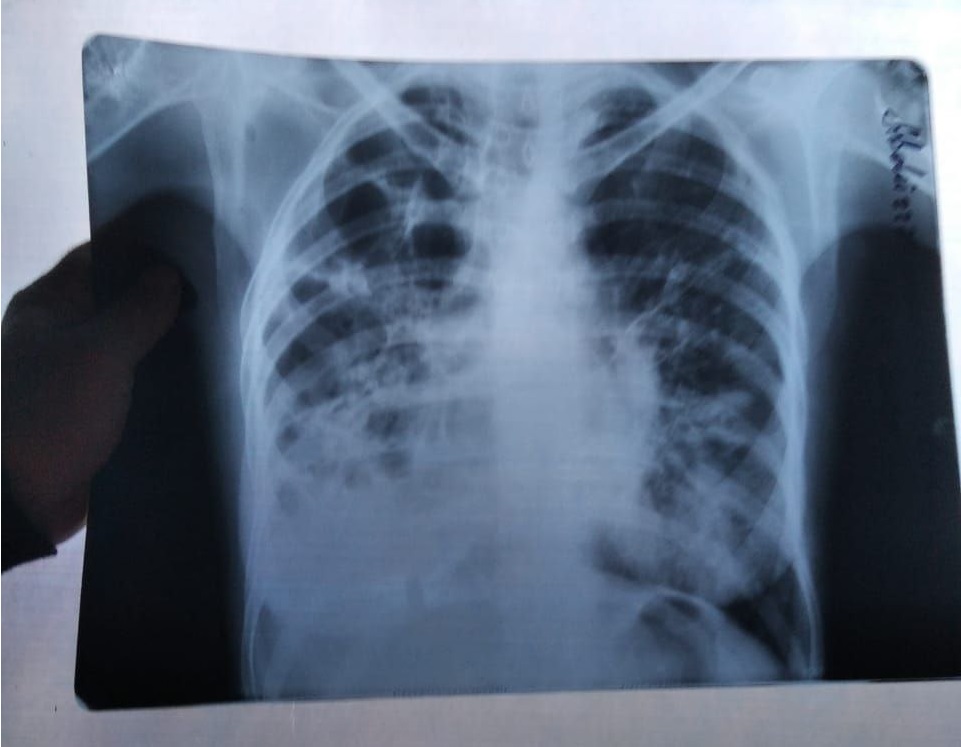 Badraddin Abdurakhmanov, Dinar's father, said that he had applied to the relevant state bodies about his daughter's illness. According to him, his daughter was assigned a group 2 disability, but she should have received group 1, and their appeals in this regard have not been answered. The father also says government support for his daughter's treatment and surgery has also been delayed.
"They reply that we have included this in the insurance package, but a large amount is required, we will inform you when we have the opportunity. I have sold everything except our unfinished house, which is flooded with rain. She was prescribed a free vitamin once every six years, I went five times but couldn't get one. In those 6 years the doctors wrote 300 prescriptions, I paid for all of them at my own expense. My daughter is young, she wants to live…".
"Lung transplant surgery is not included in the state program"
The Union of Management of Medical Territorial Formations said that lung transplantation is not possible in the country and is not carried out on the basis of the state program.
"Only palliative care can be provided to citizens at the expense of the program. As for lung transplant surgery, this operation is not carried out in Azerbaijan, is not covered by the services of the State Agency for Compulsory Medical Insurance and at the expense of state programs."
There are two types of lung surgery – resection and transplantation. In resection, the part with pathology is cut out. In a patient with fibrotic cavernous tuberculosis in both lungs, resection is not possible. This type of tuberculosis is incurable and his life depends on the oxygenator. It is in such cases that transplantation is necessary, which is not practiced in Azerbaijan.
WHO: Global TB deaths rise for first time in 20 years
In April 2023, the World Health Organization (WHO) stated that the COVID-19 pandemic had reversed the gains made in the global fight against TB.
Thus, for the first time in more than 20 years, the number of deaths from tuberculosis increased globally.
For this reason, the agency announced that it has expanded its groundbreaking TB control initiative to 2023-2027.
WHO Director-General Tedros Adhanom Ghebreyesus said, "Tuberculosis is preventable and curable, but despite this, the disease has haunted humanity for thousands of years, killing millions of people every year."
According to the UN website, tuberculosis is now one of the leading causes of death among infectious diseases in the world. Every year, 1.6 million people die from TB, and the disease also causes huge economic losses to millions of people
Other factors coexisting with the COVID-19 pandemic – armed conflict, food insecurity, climate change, political and economic instability – have also undermined years of progress made against the disease.
The disease affects people of the most economically productive age. Globally, the risk of infection is high among people aged 25-44 years.
"People still see TB as something shameful."
Zaur Hajimamedli, a general practitioner, notes that the number of applications due to pulmonary fibrosis has increased since the pandemic. According to him, this pathology in the lungs is favorable for the development of tuberculosis.
The doctor also says that people with low social security are more likely to get TB. This disease, transmitted mainly by airborne droplets, easily infects people with weak immunity.
"Because poor people often have to work and live in damp, unsanitary conditions. Then come those who suffer from alcoholism and drug addiction."
According to the doctor, the main problem in timely TB treatment is related to the wrong approach by society to this disease.
"People still consider tuberculosis something shameful. Therefore carriers of the disease are forced to hide it, afraid of the reaction of others. People need to be educated."
Zaur Hajimamedli notes that if the disease is not treated properly in time, drug resistance develops.
"There should be a special mechanism for their treatment and a dignified life"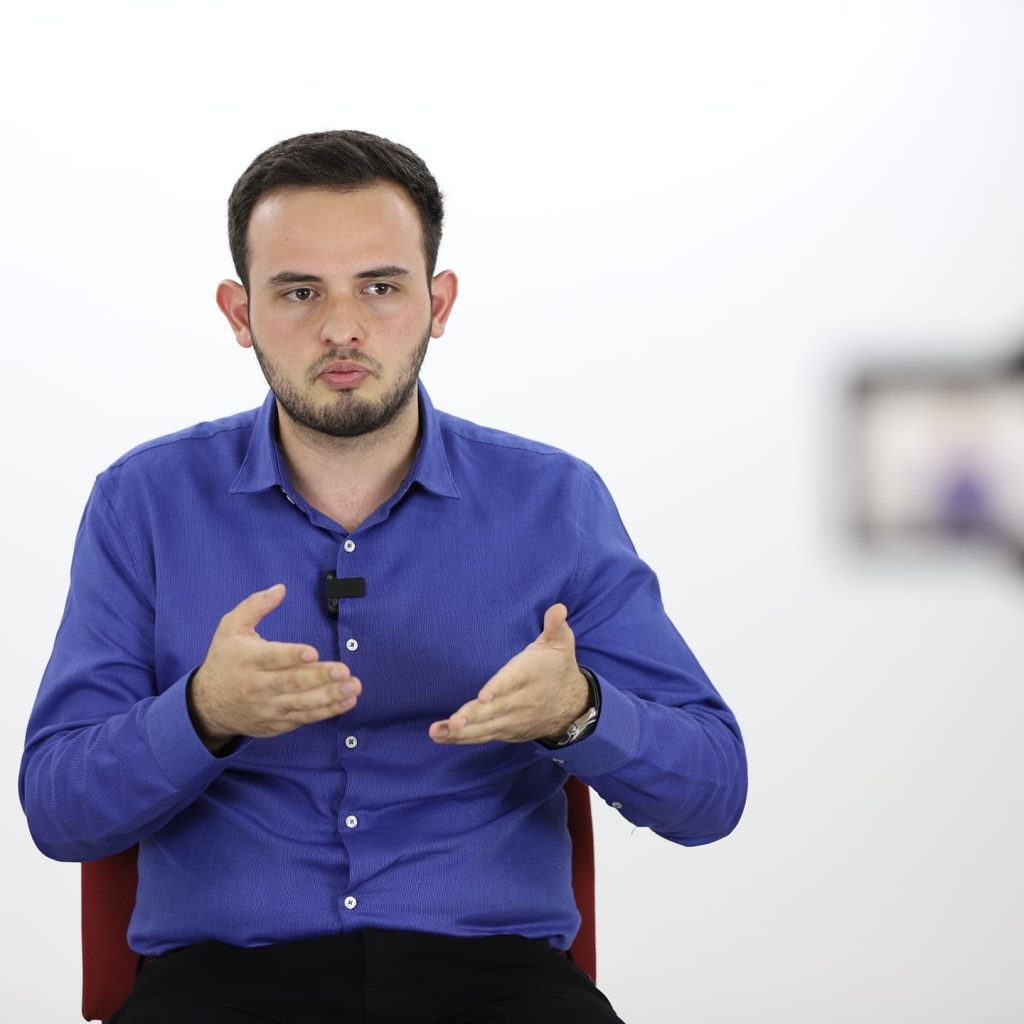 Expert economist Farid Mehralizadeh argues that the disease covers the economically active age group and treatment is expensive, so the government should organize a certain program covering the vulnerable group and increase the amount of benefits.
"The government should seriously consider the issue of benefits related to socially vulnerable groups. Because the amount of subsistence minimum and pensions in Azerbaijan is insufficient to meet the real needs of people. Especially if there is a disease, if compulsory medical insurance does not cover the examination and treatment of the disease, it can lead to severe consequences.
In this regard, the government should implement a separate program for diseases whose treatment is particularly expensive and who belong to the socially vulnerable group. Such a mechanism should be prepared so that these people can be treated, provided with medication and the ability to meet their needs with dignity until they recover and return to work."
Dinar wants to recover, live and raise his son. The only hope for this is the care of the state.
"Severely ill single mothers like me have nothing else to hope for. Only the state can help us. If, of course, they will be more sensitive to our pain. I want to live, I don't want to leave my little son alone in this world…"