Summer season opens in "occupied" Batumi: What newcomers and locals think
Tourist season in Batumi
The beach tourism season in Adjara was officially opened in June. More than four million vacationers and tourists are expected this year, according to local government forecasts. The main load, as always, is on Batumi.
At the beginning of the season, some Batumi residents complain about the lack of visitors, while the other part says that the problem is not a lack of tourists, but competition caused by the activity of those who came from Russia, Ukraine and Belarus after the start of the war in Ukraine. In Batumi, the situation for those employed in the tourism sector has changed significantly over the past year and a half.
Tourist season in Batumi
"That's why I live here"
Owners and managers of popular cafes, bars and restaurants in Batumi say that a year and a half ago, when Russian, Ukrainian and Belarusian citizens came to Georgia en masse after the Russian invasion of Ukraine, including many coastal cities, they already had many Russian-speaking guests . But today the situation has changed.
"These are the ones who have been our guests for 10 years. Even last year there was no end to them [Russian-speaking guests], and now they have their own cafes and restaurants," Irma Kotia, owner of a of popular fish restaurant, told Radio Liberty.
Nino Palavandishvili, the manager of another restaurant in Batumi's old district, known for its Georgian cuisine, also says that Georgian citizens and Europeans have been visiting her restaurant lately:
"Many students who came to us later opened their own cafes… Those who came and stayed, they opened them. And those who arrived later have already begun to go mostly for drinks to them, and not to us. It's competition."
Natasha Kushnir from Birobidzhan, Russia. She saw the video on YouTube, liked it, came and settled in Batumi. She runs a bar that she says is mostly visited by guests from Russia, Belarus and Ukraine. A lot from the Middle East, from the Arab countries.
"I really see a flow of Russian-speaking citizens. It can be said that there were several waves. And I don't see anything wrong with that. I see that the city is developing, architecture, roads are constantly improving, and in general there is a noticeable movement for the better. I really like this city, that's why I live here," Natasha says.
"There's less work for us now"
Tamar Toidze from Batumi has been renting and selling apartments for over 30 years. She has never had such a low income. She says that the citizens of Russia, Belarus and Ukraine who arrived in Batumi began to sell and rent real estate themselves and mainly work for their compatriots: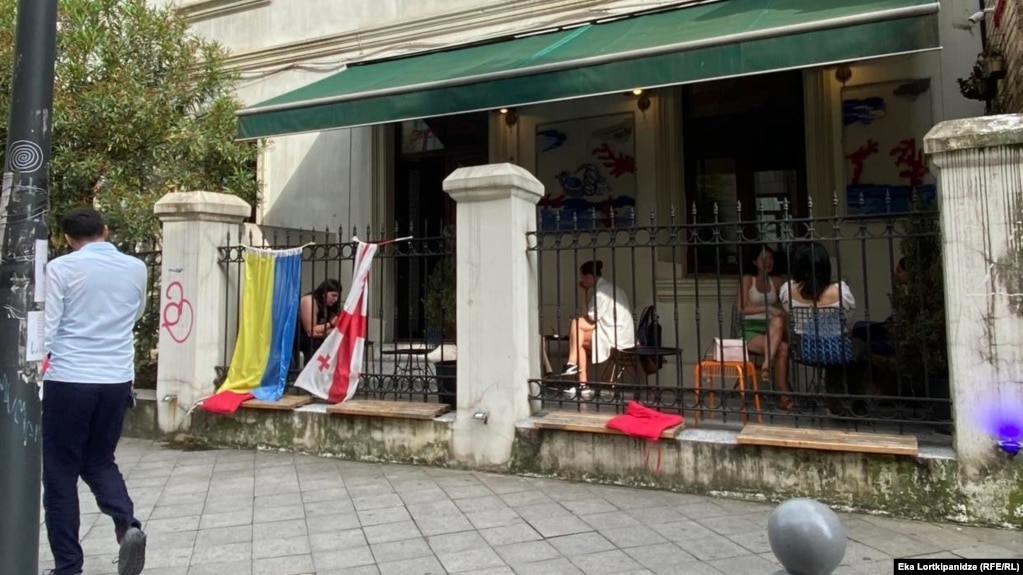 "For example, if Ukrainians come, people here already know that they will stay. They invest a lot of money. And if they have their own websites, Ukrainians or Russians still go to them, not to us. For a year and a half, our work has been going very slowly."
Shorena Chagalidze has a family apartment in Batumi, which was rented by Russian citizens for the whole summer of this year. Shorena gives the same reason as Tamar:
"There is a lot of competition not only in the tourism sector, but in all others. For more than a year, people from the Russian Federation have been constantly coming to us. They have capital and, therefore, their competitiveness with the local population is very high. They come and buy apartments and buildings in the city, private houses and land in the villages. They build hotels, they run hotels, they do all the paperwork."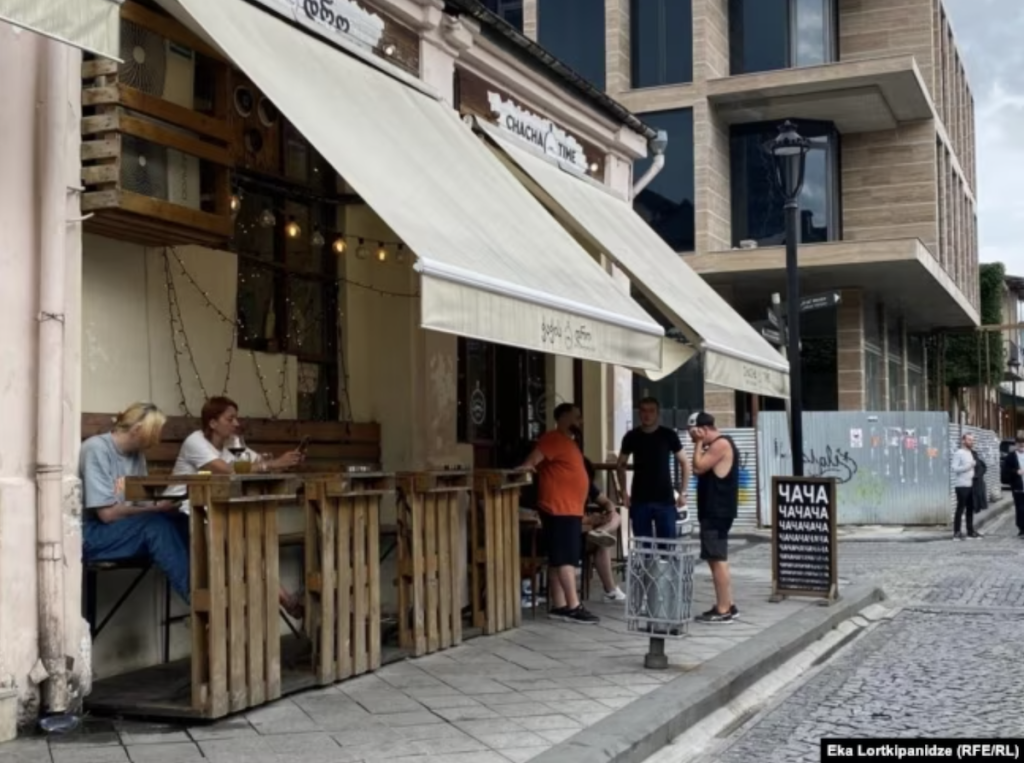 Russian citizens in Batumi mastered not only the tourist market, but also the repair, construction, beauty and catering markets.
"They are very closely related to each other. Everybody knows each other. A citizen of Russia rarely addresses a citizen of Georgia on any matter. Competition is growing day by day, as the flow of people from Russia does not stop. There are many dissatisfied locals here who say that there are few tourists this year. In fact, there is no shortage, it's just that those who come from Russia turn to the citizens of Russia," Shorena Chagalidze told Radio Liberty.
Tourist season in Batumi
"Batumi resembles a Russian-speaking city"

Andrei Cherkasov arrived in Batumi nine months ago from Belarus. He says he feels free in Georgia.
"Here I like complete freedom – what you do, how you do it. The system has no established framework. That is, you came and you were accepted here. You have arrived, and Georgia says to you: "Welcome. Do you want to start a business? Fine". There are conditions and they are more favorable than in Europe."
Raul Patladze complains about such a "friendly" business environment. A year ago, many people from Russia and Belarus visited his cafe-bar in Batumi. And now, he says, in the old part of the city, Russian-speakers themselves have opened a cafe, and the so-called New Batumi is "generally occupied":
"Batumi is becoming like a Russian-speaking city… Visitors also change many destinations in their own way. And we are not ready for such a rhythm of life. It is easier for them to run a business, as they know better what their diaspora needs… While we are learning, they are settling down."
"I'm learning Georgian, we're trying to figure it out, it's a bit difficult, but we're trying," Andrey Cherkasov says. According to his observations, "this "Russianness" can be understood in different ways, but it creates a kind of comfort… Primorsky districts, where there are more hotels and apartments, are more populated by people who have arrived, speaking Russian, Ukrainian or Belarusian. We see that this is so, in this part of the city the Russian language prevails, and this is a reality. However, if we move to the interior of the city, to the villages closer to the mountains, more Georgians live there, you will hear more Georgian speech … There are also Russians who do not speak at all. They prefer to just live, be silent and not declare their position. That tells me a lot about these people."
According to the National Statistics Service of Georgia (Sakstat), during 2022, more than 15,000 Russian citizens registered as entrepreneurs in Georgia. In the first three months of 2023 alone, they started another five thousand new businesses. In total, the number of Russian entrepreneurs who moved to Georgia after the start of the war in Ukraine is over 20,000 people.
Tourist season in Batumi