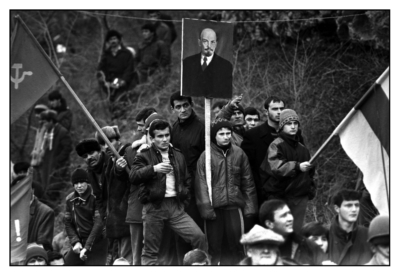 During the Soviet Union, South Ossetia was an autonomous region within Georgia.
The modern-day history of the Georgian-Ossetian conflict dates back to the fall of the Soviet Union at the end of the 1980s. South Ossetia wanted independence, and in response, Georgia abolished its status as an autonomous region and included Shida Kartli in the region.
The first armed confrontation and the first victims were reported in November-December 1989. Active military activity took place between 1991-1992 and ended in 1992 with the signing of the Dagomy agreemen, which obliged both parties to cease fire and withdraw armed forces from the contact zone. The Russian Federation was also obliged to withdraw its military forces from the territory of South Ossetia.
Various sources report that during the period of armed conflict, up to 10 thousand people died from all sides, and up to 100 thousand people became refugees and displaced persons.
Monitoring of compliance with the peace agreement was entrusted to the "Joint Control Commission" and the tripartite "Joint Peacekeeping Force"—the Georgian, South Ossetian and Russian battalions under the command of the Russian military.
Until August 2008, the conflict was considered "frozen."
After the 5-day war in August 2008, Russia recognized South Ossetia as an independent nation. Diplomatic ties between Moscow and Tbilisi were severed.
South Ossetia is presenting itself as an independent republic, however, it is recognized only by Russia and several other Third World countries. Most in the international community consider it a separatist region of Georgia.
The Dagomy agreement lost its power after the war in August 2008 and Russia's recognition of the independence of the Republic of South Ossetia.