"This is why there are Russian mercenaries in Syria." 'Putin's chef' gets oil deal in recaptured territories
Russia is fighting in Syria for oil
In December 2019, the Syrian parliament approved contracts with two Russian companies for the development of oil and gas fields in the country. Journalists with Novaya Gazeta discovered that both companies are associated with Yevgeny Prigozhin, nicknamed "Putin's chef," who is one of the most influential people in Russia today.
Who were the contracts with?
"The geological surveying and mining of 250 billion cubic meters of oil in Syria will be carried out by a Russian company with only two staff members and a director who is fresh out of college. If anything happens, two "Wagner Group" assault squads will come to their aid," writes Novaya Gazeta.
•Russian business setting up camp in Syria through South Ossetia
•Alarm bells ring for Pankisi gorge – the echo of the Syrian war reaches Georgia
No one in the Russian oil and gas industry have heard of the contracted companies, Velada and Mercury. As it turns out, Velada was established with an authorized capital of 10 thousand rubles [$ 162] in 2015 by Ekaterina Trofimova, who simultaneously worked as an assistant manager in another company, Concord Management and Consulting, which was owned by Evgeny Prigozhin. Trofimova, now living in the USA, confirmed that she was paid extra to form Velada by request of the bookkeeper for Concord.
In July 2018, Trofimova was replaced by Daria Baranovskaya as the only staff member and general director. At the time, she was in her fifth year at the St. Petersburg Technological Institute.
We could not find any publicly-accessible contact information for Velada—no telephone number, website, or email address.
Mercury, unlike Velada, was a serious player in the business world. But that was in the past, and in a different market. From 2015–2018, Mercury signed annual contracts with the Military Trading Organization to provide food for military personnel at health centers and at international Ministry of Defense events.
Prigozhin's ties to Mercury were revealed by journalists from Current Time. In May 2016, a Robinson R-44 helicopter belonging to Mercury crashed near Prigozhin's residence. One of the pilots said at the time that he was tasked with transporting Prigozhin and his wife small distances within St. Petersburg and the surrounding area.
Yevgeny Prigozhin's press service told Novaya Gazeta that he had no connection to either Velada or Mercury.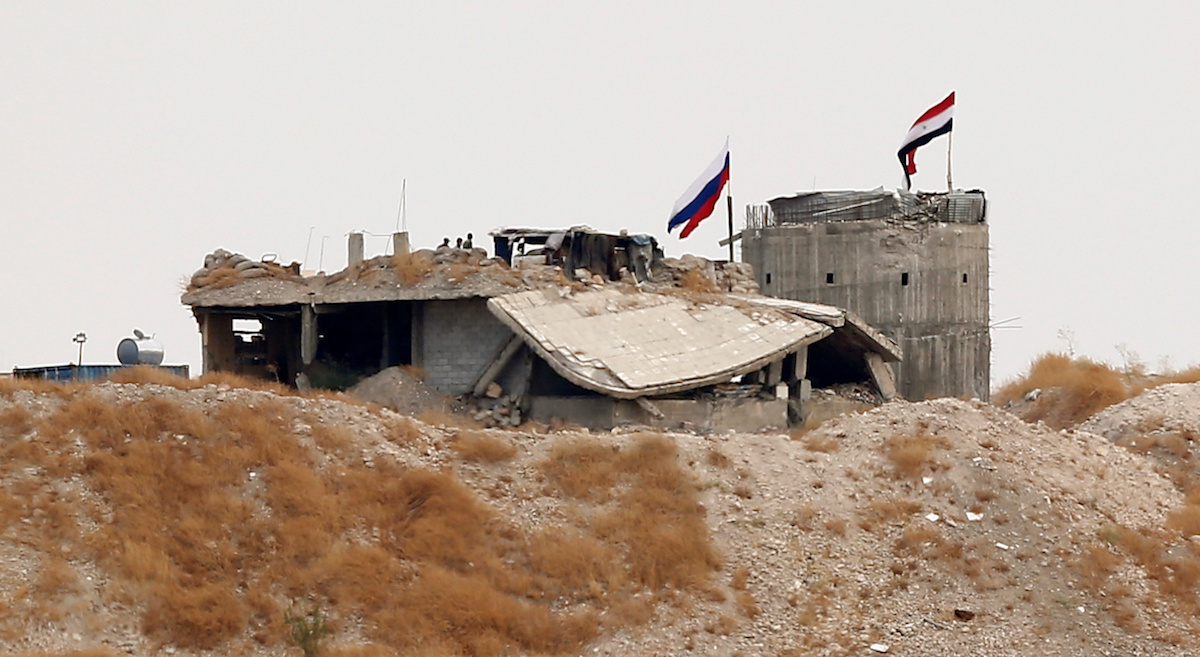 Who is Prigozhin, and who is fighting for oil in Syria?
The story begins in December 2016, when the Syrian minister of oil and gas arrived in Moscow in order to sign several agreements with Russian companies.
An investigation done by Russian publication Fontanka showed that Russian companies pledged to liberate the territory of Syria, where oil and gas fields are located, in the interests of the government of Bashar al-Assad. In exchange, they received a share of 25 percent of the cost of the hydrocarbons extracted from the area. According to the journalists' calculations, the total value of the product amounts to around $25 million. The cost of the military operations will be paid separately.
Contracts were signed with the company Evro Polis, owned by Yevgeny Prigozhin. He is better known in journalistic circles by his nickname, the "Kremlin chef."
Prigozhin earned the nickname because he owns a monopoly on the gigantic market for supplying food to the Russian law enforcement agencies. In addition, they cater for all events attended by top state officials.
He is also known for owning a "troll factory"—a group of internet hooligans who intimidate and insult the Russian opposition on the web, spreading misinformation and fake news.
In addition, he owns a media group with an audience of 36 million people.
Russian mercenaries in Syria and other countries
Evro Polis is a company better known as being part of the Wagner Private Military Company brand. This is an unofficial classified Russian armed group. It is named after the call sign of its leader. According to international media sources, Wagner is Dmitry Utkin, who until 2013 was a lieutenant colonel of the main intelligence department of the Russian armed forces general staff.
Reports say that the Wagner Group has been fighting on the side of President Bashar al-Assad in Syria since 2014. The mercenaries in the unit are hired in Russia, as well as in the self-proclaimed republics in eastern Ukraine. The exact number of Russian mercenaries is unknown, but it is in the hundreds.
In November 2019, Novaya Gazeta published a shocking investigation into an incident where members of the Wagner Group videotaped themselves killing a Syrian and posted online.
Novaya Gazeta reports that there is reliable evidence that 33 Wagnerites died in Syria between fall 2015-2016. In 2017, at least 10 fighters from the group were killed, but possibly more. The group suffered the most significant losses in February 2018 as a result of a U.S. aircraft strike near Hisham: anywhere from 60 (according to minimal estimates) to 200 people died. About three times more were injured and shell-shocked, many were permanently disabled.
In June 2017, PMC Wagner was added to the US blacklist.
Media reports also state that the Wagner Group fighters are participating in military operations in the Central African Republic and Libya. The activities of this group were investigated by well-known Russian journalist Orkhan Jemal and his colleagues, who were killed in July in Central Africa.