"The Tripartite Statement is not an international treaty." View from Baku
Erkin Gadirli on the trilateral statement
"The Trilateral Statement of November 10, 2020 is a rather strange document. From a legal point of view, it does not meet several important requirements to be considered an international treaty. In itself, the fact that this document is called a statement is not a problem, there are statements that are considered international treaties, but the statement of November 10, 2020 is not such," Erkin Gadirli, a member of the Azerbaijani parliament from the opposition Republican Alternative Party, said.
---
---
According to Gadirli, the tripartite statement dated November 10, 2020, signed by Azerbaijani President Ilham Aliyev, Armenian Prime Minister Nikol Pashinyan and Russian President Vladimir Putin, cannot be legally binding on these countries .
"Why is this statement far from the meaning of an international treaty?
First, this document has not been ratified by the parliaments of any of the parties. In order for a document signed by hundreds of parties of two or more states to give rise to international legal obligations, it must be ratified by the parliaments of the participating countries. But the statement of November 10, 2020 was not ratified by the parliaments of Azerbaijan, Armenia and Russia.
Only the upper chamber of the Russian parliament, the Federation Council, allowed to send a certain number of Russian army servicemen (peacekeepers) outside the state borders. But that's a completely different question. According to the Constitution of the Russian Federation, international treaties are first approved by the State Duma, but this did not happen.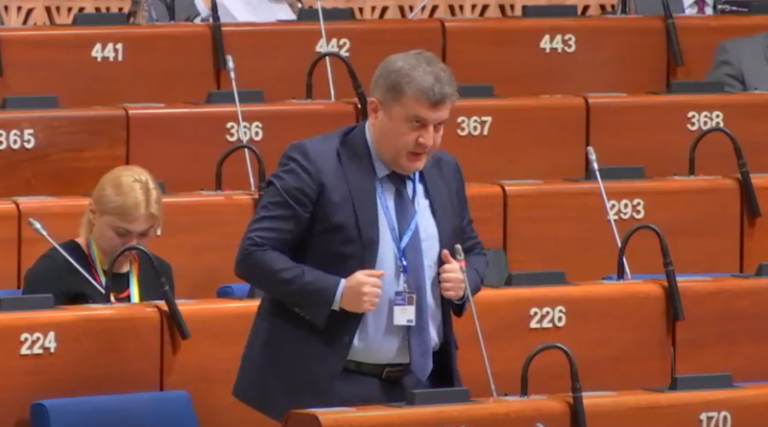 Second, the name of the said statement is tripartite, but that does not actually make it tripartite. This document can only technically be called trilateral, because there are three signatures under it. But from a legal point of view, it is rather confusing how many parties agreed on this statement among themselves."
In his opinion, the peculiarity of this situation is that Azerbaijan and Armenia have not yet recognized each other on the legal plane, i.e. de jure:
"In fact (de facto) this happened a long time ago, but it is not legally fixed in any way. And for this reason, leaving the peace treaty aside, there are no agreements between our countries on key issues (territorial integrity, delimitation and inviolability of borders, sovereignty, jurisdiction, etc.). In such a situation, the ratification of the statement of November 10, 2020 in the parliaments of Azerbaijan and Armenia would look pointless, and this is legal nonsense."
"Another feature of the current situation comes from all this – according to a statement dated November 10, 2020 – Azerbaijan and Armenia cannot be considered burdened with any obligations to each other. The actual structure of duties looks like this:
Armenia – Russia
Azerbaijan – Russia.
Thus the document referred to as a tripartite is actually two bilateral statements.
The legal inferiority of the November 10, 2020 statement increases its political risks. Therefore, the completion of Russia's mission in Karabakh in November 2025 is an important condition from this position as well."