The 'transportation war' between Russia and Ukraine is becoming more intense. What is happening, and what can be expected?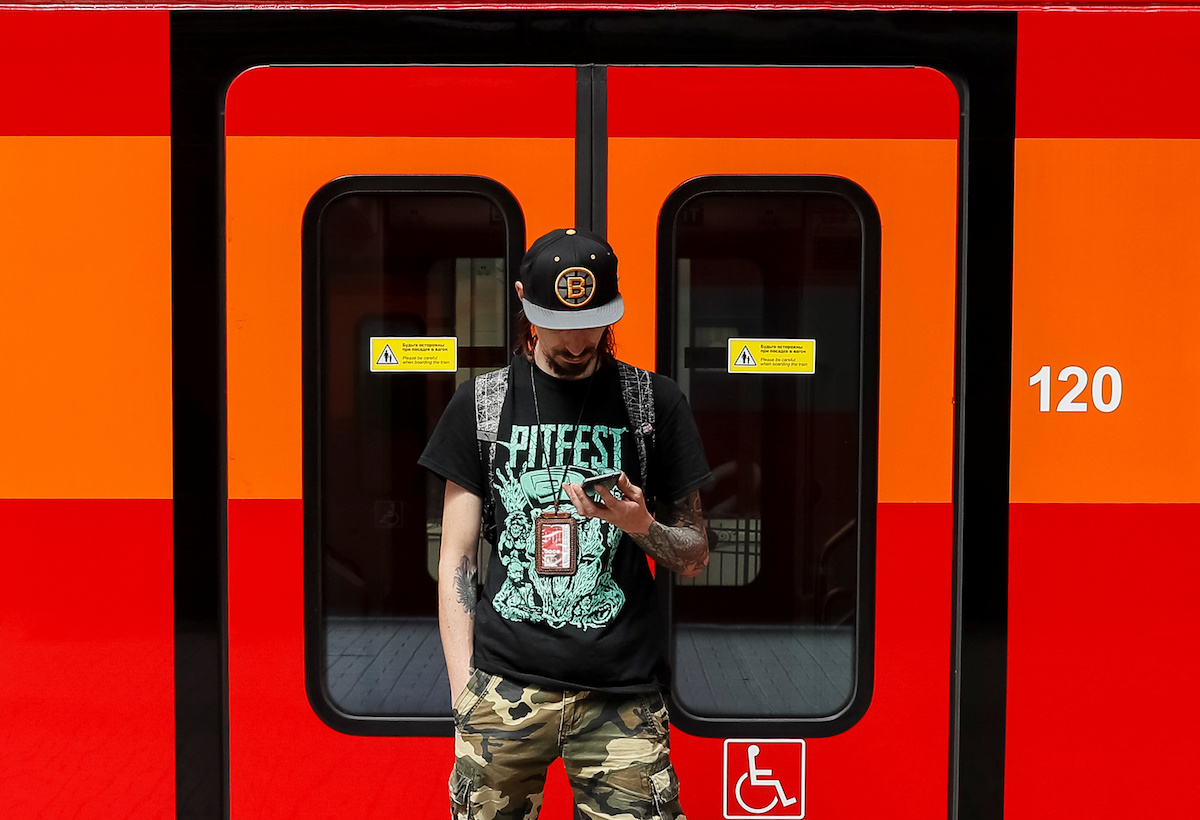 New, large-scale limitations in transportation between Ukraine and Russia were announced after an exchange of comments on Facebook between well-known Ukrainian public figure Aleksandr Krasovitski and the Minister of Infrastructure of Ukraine, Vladimir Omelyan.
"On renaming: The Kiyevski Station in Moscow used to be called Bryanski [back] when there wasn't even a line to Kiev. Thanks to the efforts of Vladimir Omelyan, they'll soon go back to using the historical name," Krasovitski wrote first.

Omelyan commented on the post:
"We're working on it. Today I signed a historic document. Only bears will be going to Moscow, like in the good old times."

Although the minister did not add any details, he said that it was 'necessary to await the government's decision'. The Ukrainian media is writing about a ban on both railway and bus connections between the country and Russia.
Ukraine and Russia cut off direct flights back in October 2015. Ukraine then said that the only condition under which flights could resume would be the cessation of Russian flights to Crimea. Russia responded by forbidding Ukrainian planes from using Russian airspace.
Currently, to get from Ukraine to Russia by plane, you have to take a connecting flight from another country. However, train and bus connections are still active between Russia and Ukraine.
Ukraine believes that the 'transport war' is escalating due to Russia's actions in the Sea of Azov and the Black Sea: Russian border guards have actively begun detaining ships going to Ukrainian ports, which has caused losses for the latter. The Ukrainian media says that in the last few months, Russia has introduced dozens of military boats into the Sea of Azov.
Aleksandr Omelyan came up with the idea of introducing similar actions and of initiating international sanctions against Russia for its actions against Ukrainian ships.
The 'transportation war' has created enormous problems for residents of both countries. There are a number of mixed Ukrainian-Russian families in both countries, and there are a number of Ukrainian citizens who still live and work in Russia.
Hromadske published an article featuring several of these stories and predicted how events may continue to unfold.
How to get from Ukraine to Russia
 A
leksandr (last name omitted on request) travels from Moscow to Ukraine once every two to three months. He moved to Moscow in 2016 after getting married. He often goes to see his relatives and friends in Ukraine.
"My wife and friends do not have prejudices about what is going on between the two countries," Aleksandr says. "As of now, the situation is such that my work has allowed me to move to Moscow. But we don't plan to settle down in Moscow for the rest of our lives."
In order to get to Ukraine, Aleksandr uses a number of different kinds of transportation, but more often than not he goes by train. The journey between Kiev and Moscow can take up to 14 hours. To get a ticket in economy class, a booking needs to be made one to two weeks in advance as the tickets are sold out rather quickly. Most of the passengers in economy class are Ukrainians who work in Russia.
 G
eorgi Chizhov has lived in Ukraine for the past 10 years and often travels to Russia. He didn't stop going after 2014 either. He goes either by plane or by train – for him, it's largely a question of comfort.
There are a number of bus options too, with buses going to almost all of Russia's larger cities, except for ones that are truly far away such as Vladivostok or Yekaterinburg.
What would happen if a ban is introduced on land transportation?
Companies that provide rail and bus transportation services between Ukraine and Russia have so far not commented on the minister's promises to introduce new restrictions. The first VP of the Ukrainian Transport Union, Vladimir Balin, says that everyone is waiting for an official document that will clarify the situation.
Minister Omelyan believes that Ukrainian shippers and transporters will not suffer serious losses as a result of the ban.
Omelyan also says that trains that go to Russia can be used to transport shipments around Ukraine or to Europe.
"They will generate the same amount of income or even more from shipments to the EU," the minister says.
However, the former Deputy Minister of Infrastructure of Ukraine, Aleksandr Kava, does not agree.
"Trains that go to Russia cannot go to Europe because of a difference in the width of the rails," Kava told Hromadske.
Experts say that a complete ban on transport to Russia will have several consequences.
First off: the number of illegal carriers will grow.
Expert Vladimir Balin predicts that there will be many more illegal minibuses making the journey between Ukraine and Russia.
Kava also believes that couriers will be forced into operating in a legal grey zone, and that transport to Russia will have to remain in some form because there is such a large demand for it.
As for train transportation, Kava believes there are two options.
If rail transit remains, that is, trains to Moldova and Azerbaijan via Moscow and Kiev, then there will be great profitability for these countries.
It will be especially profitable for Moldovan Railways who can simply add extra train cars and make extra profit. If Ukraine puts a ban on these trains as well, Kava says, this may lead to a deterioration in relations with Moldova.
Regardless, passengers stand to suffer the most, the majority of which are Ukrainians.
Aleksandr says that the ban will in no way affect his trips nor their frequency.
"For me, travelling to Ukraine might become less comfortable. But as people have come and gone in the past, so they will continue," he says.