The new school lunch menu in Georgia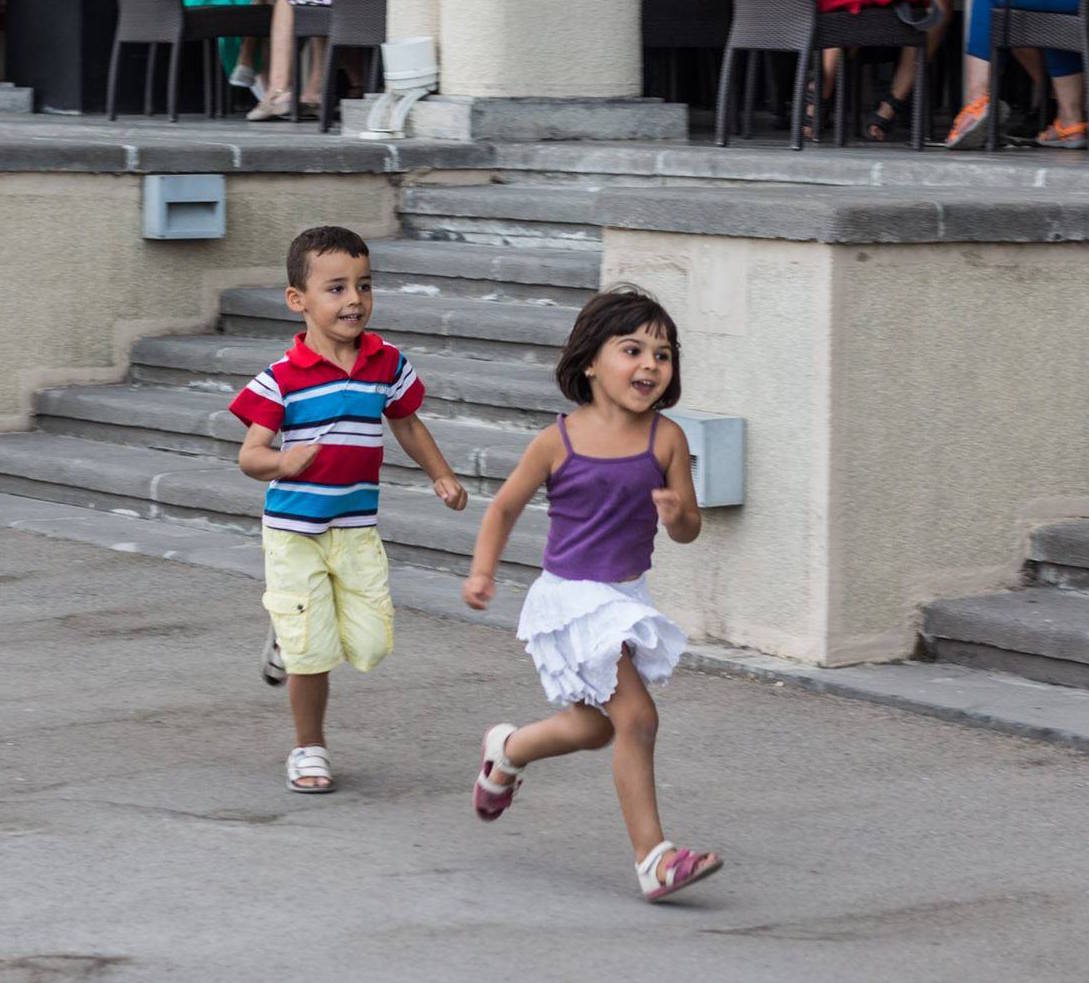 The school year has started for new and returning students. They are probably more excited about their first break than about the first class bell, when they'll all go running at break-neck speed to the school cafeteria.
This year, students that love jellies, chips and other dubious 'goodies' are in for a disappointment. The Ministry of Science and Education passed a law for 2017 for 2085 schools concerning nutrition.
Things have been turned upside down in school cafeterias – chocolate, candies, gum, soda, food with mayonnaise and allergenic foods such as mushrooms, pickled foods and other things have disappeared from the shelves.
[su_pullquote align="right"]UNICEF: Instead of Coca Cola, students are being offered stewed fruit, natural juice and water. But, only after they've eaten their vegetables, fruits and protein-rich meals.[/su_pullquote]
Instead of Coca Cola, students are being offered stewed fruit, natural juice and water. But, only after they've eaten their vegetables, fruits and protein-rich meals.
The introduction of nutritious meals in schools is the personal initiative of Aleksandre Jejelava from the Ministry of Education.
Through the same initiative, apples will be handed out to children twice a week during the current semester at some schools in Tbilisi. The company which won the tender for the distribution of apples has already been announced – KEPKA.
More than 260 000 apples will be distributed at 10 schools, for which the company will receive 69 940 lari from the budget to buy three kinds of apples: Simirenkos, Goldens and Granny Smiths.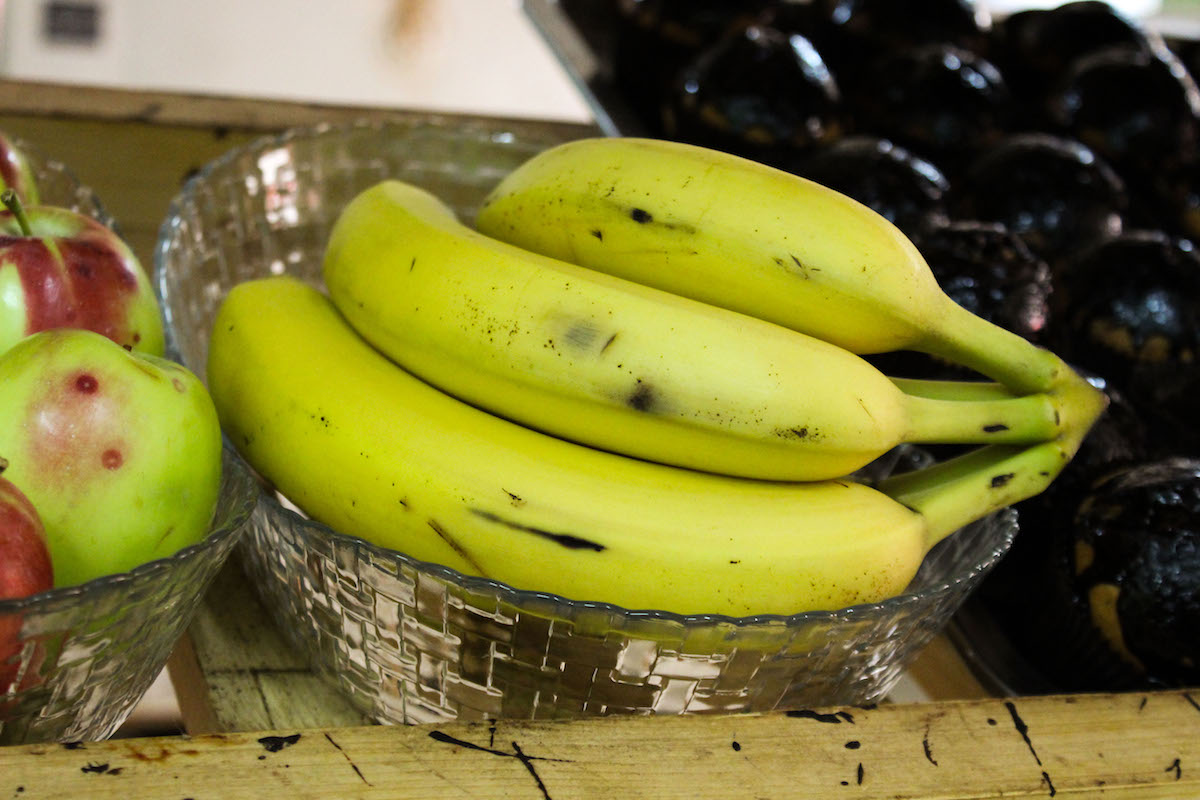 Research into the question of nutrition amongst the Georgian population has not been conducted. In a country where 21.3 percent of the population lives below the poverty line, a more common topic for surveys has been that of the consumer basket.
However, specialists are sure that Georgian schools have not been 'spoiled' with foods that are rich in minerals and vitamins.
The British organization Oxfam said in its 2016 report that in many schools, and in especially the regions, the question isn't one of nutritious food, but rather of food, period.
In its report, it underlined that there is no state policy regarding the organization and provision of healthy food in schools.
Healthy food is an expensive pleasure
School caffeteria operators say that there are many unclear points in the decision of the Ministry of Education. Larisa Gagua runs a caffeteria in a school in Tbilisi. She says that she has not understood exactly what products she's allowed to sell and which ones she isn't.
According to her, children that don't find the food they like in the caffeteria are likely to simply walk outside and buy it in a shop.
[su_pullquote]"A child walks up with 20 tetri and asks me: 'What can I get for this?' "[/su_pullquote]
Another problem is that healthy foods are rather costly, and not all children can afford them.
"A child walks up with 20 tetri and asks me: 'What can I get for this?' Shouldn't there at least be a bread roll for such a child? What difference does it make where a student will buy chips from – from the school cafeteria or from a shop down the street," says Larisa Gagua.
But in any case, she and other cafeteria operators who have won these health-food tenders will have to work in line with the program of the Ministry. If not, their contracts will be cancelled. The Ministry does not intend to observe from the inside, but will rather conduct training and help them to adapt to the new rules.
Children and parents
We spoke about the new school lunch program with both students and their parents.
"I'm an athlete, I have a healthy lifestyle and I eat well. For that reason I was happy when I found out that others will also have to follow these rules," says Giorgi Paychadze, who is in 4th grade. While on break, he bought khachapuri and a banana.
"I don't like apples, I don't eat them at all, and when they give them out, I hide my apple in my bag so that nobody notices me. I never go to the school cafeteria, I always bring sandwiches from home," says Anna who is in the 6th grade.
It can sometimes be a headache for parents to provide healthy food for their children.
"My son doesn't bring food to school. Those that bring food in containers or lunch boxers are laughed at, especially boys. For that reason my son refuses to bring food to school. Moreover, his textbooks are already so heavy and so big that there's no room in his bag," says Sofia Natsvlishvili, the mother of sixth-grader, Mate.
"My son is allergic to chips. Now that he's grown up he knows that he can't eat them, but before he would buy them at the school cafeteria and once or twice a month he'd return home covered in red blotches," says Nino.
Mari Javakhishvili often takes her daughters to school with home-made food, though they themselves prefer to go to the cafeteria and returns home with the food their mother had prepared for them.
"I think that the length of school breaks has to be increased. My son is still young, and because of the long lines he doesn't get to buy anything at the cafeteria to eat. For that reason, he is hungry all day long."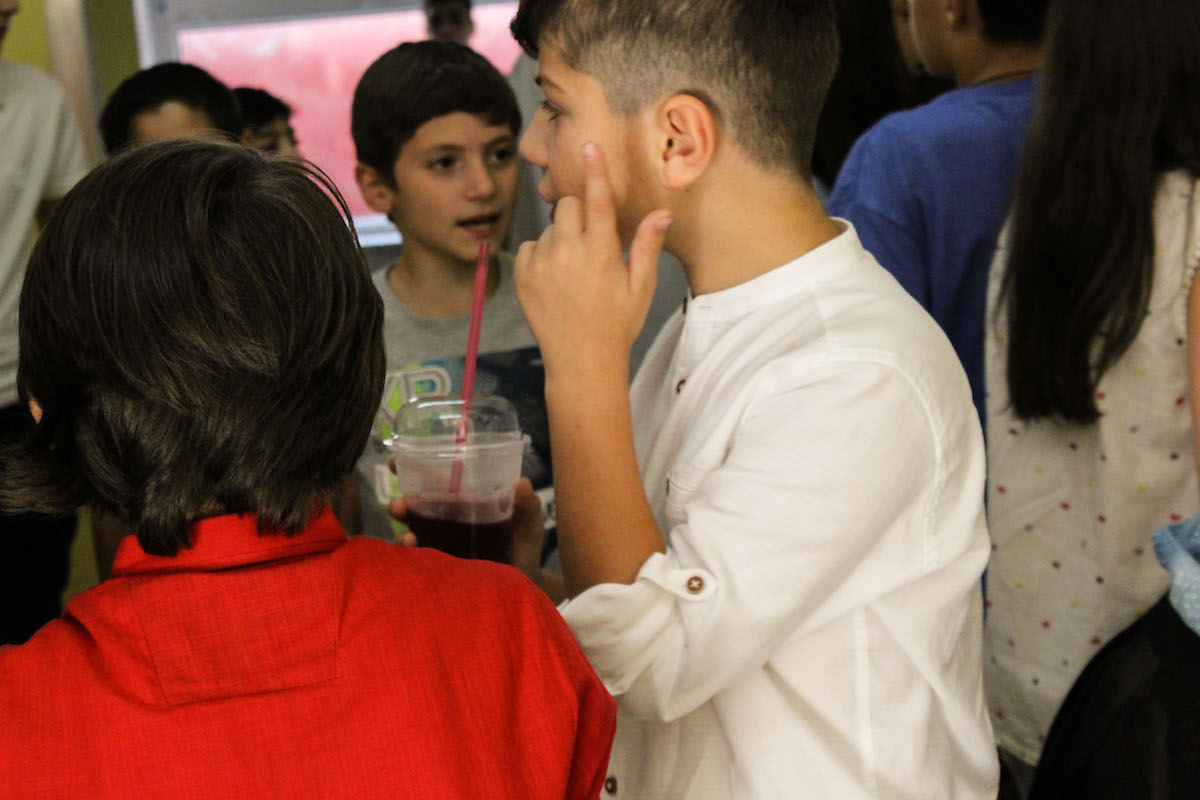 [yes_list]
Recommendations by the World Health Organization
School lunch should provide for 30-35% of a child's need for daily food.

Children must have at least 15 minutes to eat their lunch.

It is recommended that schools prepare menus 10 days in advance.

Food should be varied in selection and fruits, vegetables, grains, fish, chicken and meat should be present.

There should be as little salt, fat and sugar as possible.

Water must be available.
[/yes_list]