Sponsored
The mineral waters of Sairme - history and beneficial properties
Mineral waters of Sairme
According to official data, there are about sixty large and small swimming resorts in Georgia. However, even here it is rare to find a place where six different healing waters rise from under the earth within a radius of five kilometers. Sairme is unique in this regard.

In 2022, the German laboratory STORCH Water Consulting International conducted a chemical, physical and microbiological study of all six waters in Sairme, which once again confirmed that all six are saturated with minerals and therefore have healing properties.

Also in 2022, Sairme became the first and so far the only Georgian resort which the European Spa Association (ESPA) has accepted as a member of its network.
Located in the valley of a mountain, at an altitude of 950 meters above sea level, this resort is surrounded by sixty hectares of mixed deciduous forest.
Sairme is located 50 kilometers from Kutaisi. It is 245 kilometers from Tbilisi. The nearest town is only 25 kilometers away.
An unusual location, healing mineral springs, clean air and incredibly beautiful natural landscapes make the region a popular resort among tourists from all over the world. However, the main wealth of Sairme is its mineral springs.
History of the resort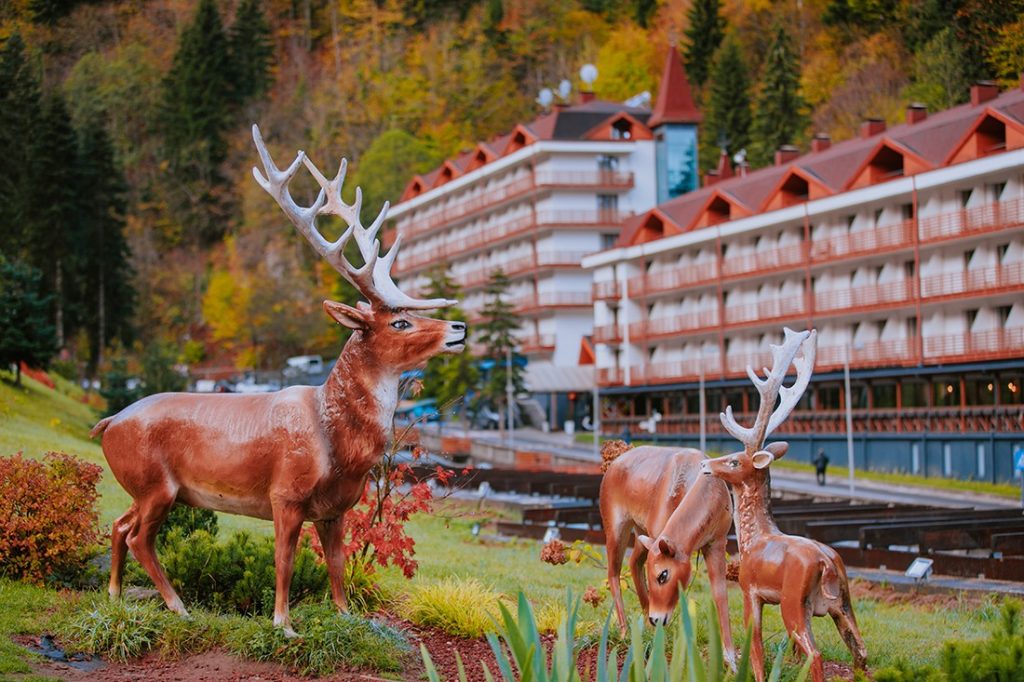 The first mentions of water sources in Sairme can be found in the late 19th century. In Imereti, in the dense forests belonging to local feudal lords the Eristavis, the deer had one chosen place where they walked and drank water.

According to folk legend, the waters were discovered by brothers-hunters who followed the trail of a wounded deer.
They saw that the spring flowed over stones reddened by rust, and everything around turned white with salt. Deer herds came here for salt and water. Hence the name Sairme – iremi in Georgian is deer, so sairme is "place of deer".

Then the shepherds discovered another unusual thing three to four kilometers from the deer source — in one place the grass remained green in winter and summer, and even after a few minutes of rain the ground would be dry. The secret of this "magical" valley was revealed in the '20s when geologists discovered thermal mineral water deep underground
What sources are there in Sairme?
The natural mineral waters of Sairme originate in the depths of the earth and rise to the surface in the form of springs enriched with various minerals and substances – calcium, potassium, sulfur, sodium, iron, magnesium, hydrogen carbonate ions, and others.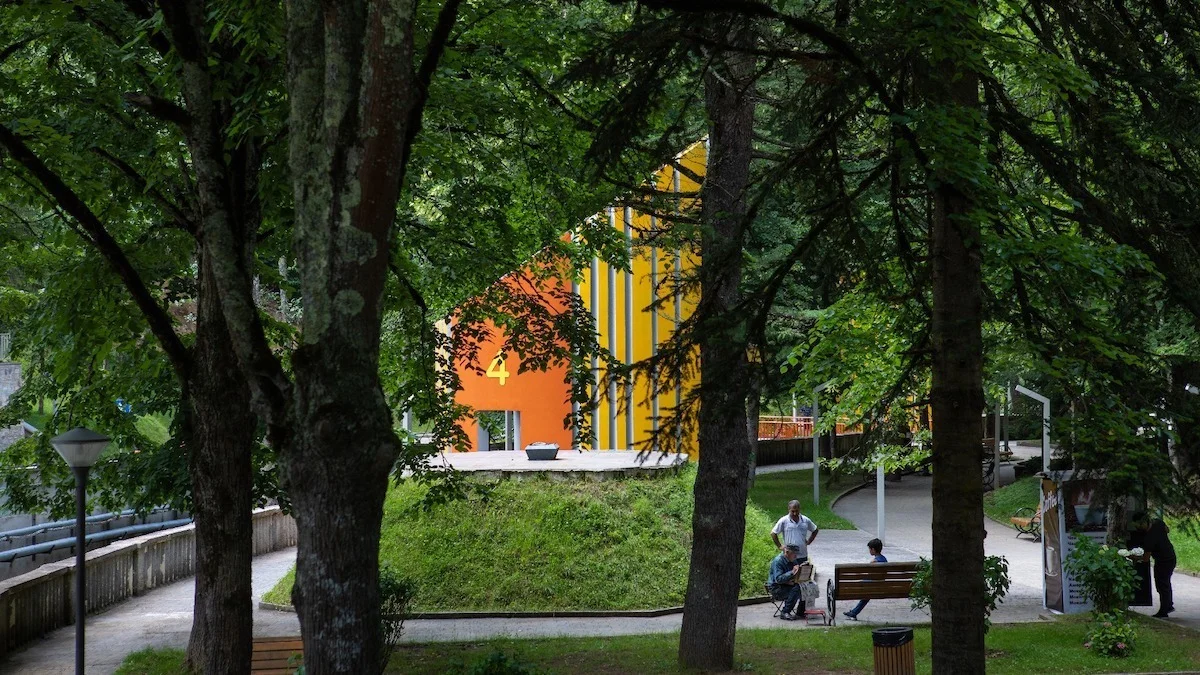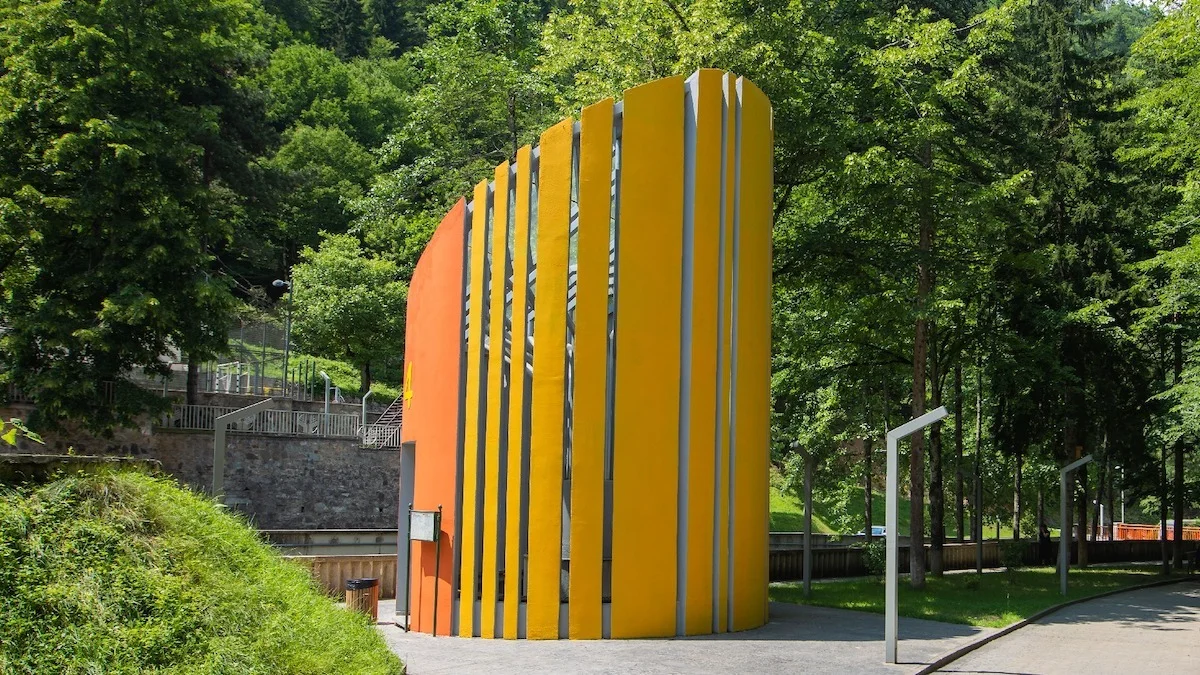 Five of the six sources in Sairme are mineral drinking water, and the sixth is thermal water.

There are wells throughout the resort where the waters are available to be pumped. Each station has special controls that allow certain doses at a time.
What are the healing properties of Sairme water?
It was found during research into the waters that each of them has a different composition and is therefore useful in the treatment of different diseases. Some waters are slightly mineralized and you can drink them freely, others only on the recommendation of a doctor.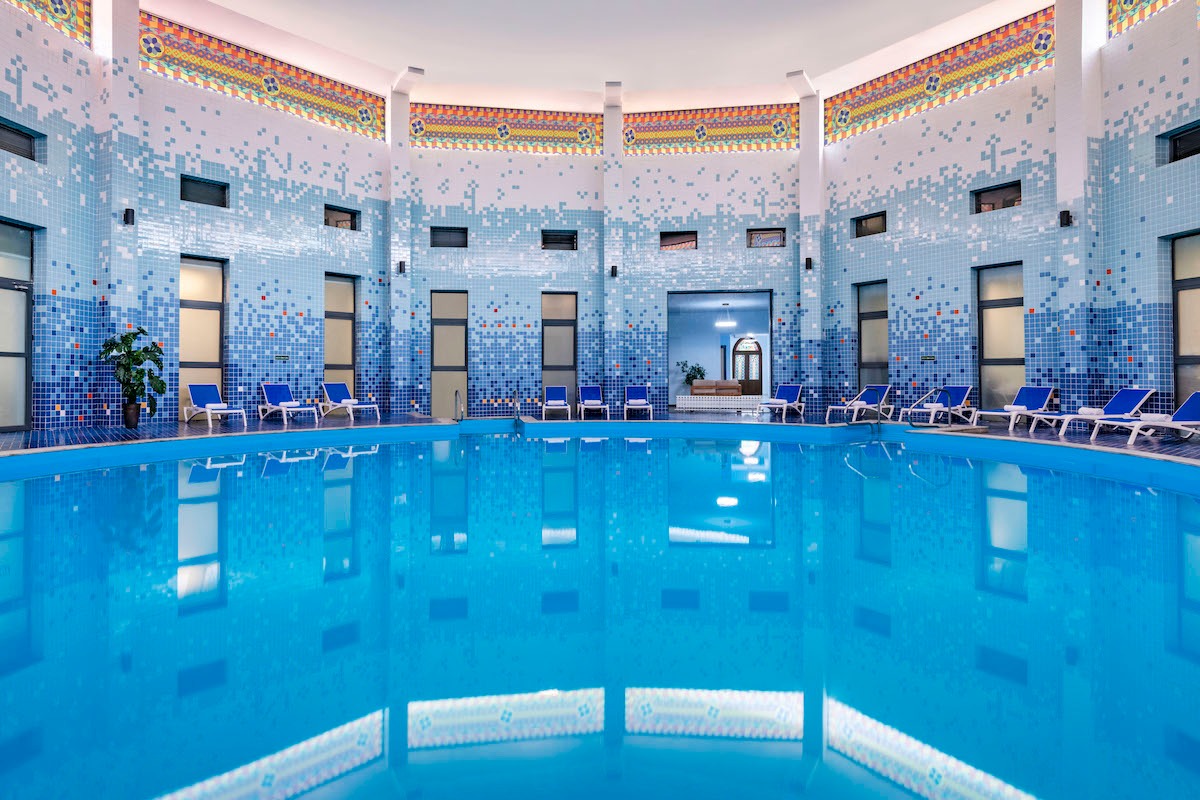 In the Communist era, people suffering from gastrointestinal or urological problems came to Sairme from all over the Soviet Union.
Since then other important minerals have been found in these waters. For example, a German laboratory discovered in the waters of Sairme lithium, which is used to treat various diseases of the nervous system (insomnia, neurosis, disorders).
Sairme is recommended for urolithiasis, cholelithiasis, gastrointestinal diseases, diseases of the endocrine system, and metabolic disorders.
How to be treated in Sairme
There is almost nothing left of the old, traditional Soviet resort in Sairme. Today there is a high-class recreation complex equipped with modern infrastructure, where people from all over the world come to relax and recuperate.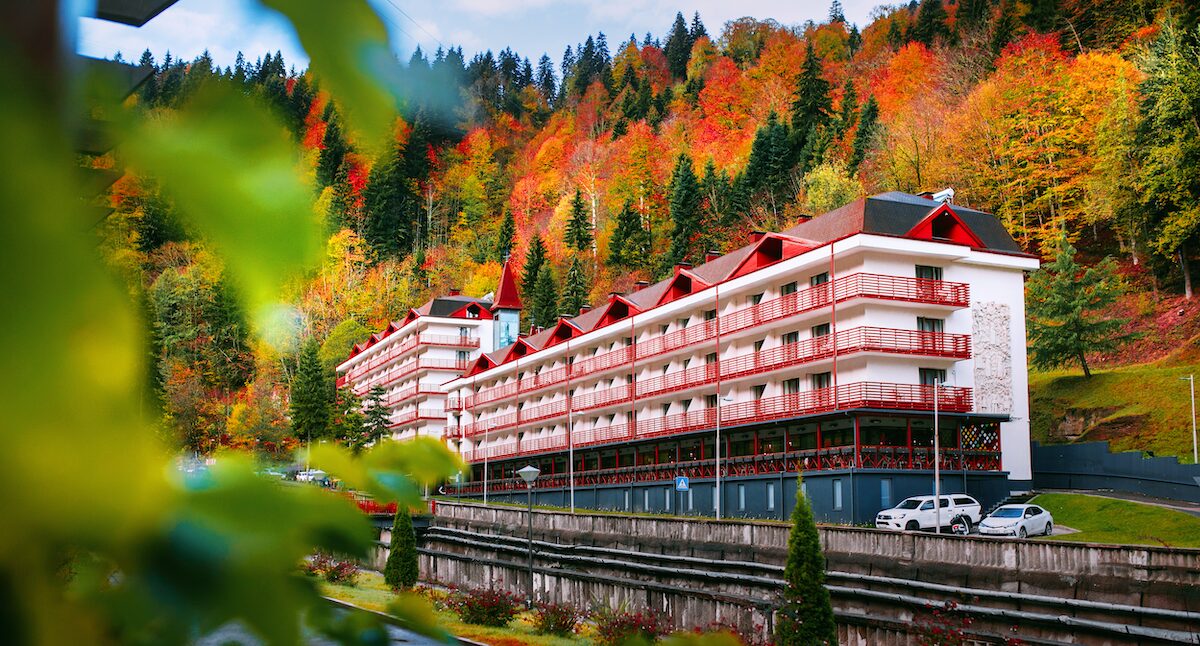 The medical direction of the resort has also changed significantly and adapted to modern standards.

A guest in Sairme can sign up for a visit to the resort's polyclinic, which operates around the clock, and receive an individually tailored treatment program. It is completely free.
One must pay some attention to which water is appropriate for which disorder. For example, Sairme number four water, which is highly concentrated, should only be taken in certain amounts, and its healing properties change when combined with other waters.

According to Maya Sanikidze, head of the medical department, at Sairme special attention is given to the individual's precise needs, in conjunction with all other considerations, such as diet. For example, if a person has gastritis, one type of water should be drunk half an hour before a meal, and the other one an hour after a meal.

It even matters how one drinks the water – all at once or in sips.
Thermal water
In Sairme, a modern wellness center has been built up around a thermal spring. Up to eighty different types of therapeutic, prophylactic and relaxation procedures are carried out here.

All hydroprocedures are conducted with thermal water, and two pools at the health center are filled only with thermal water.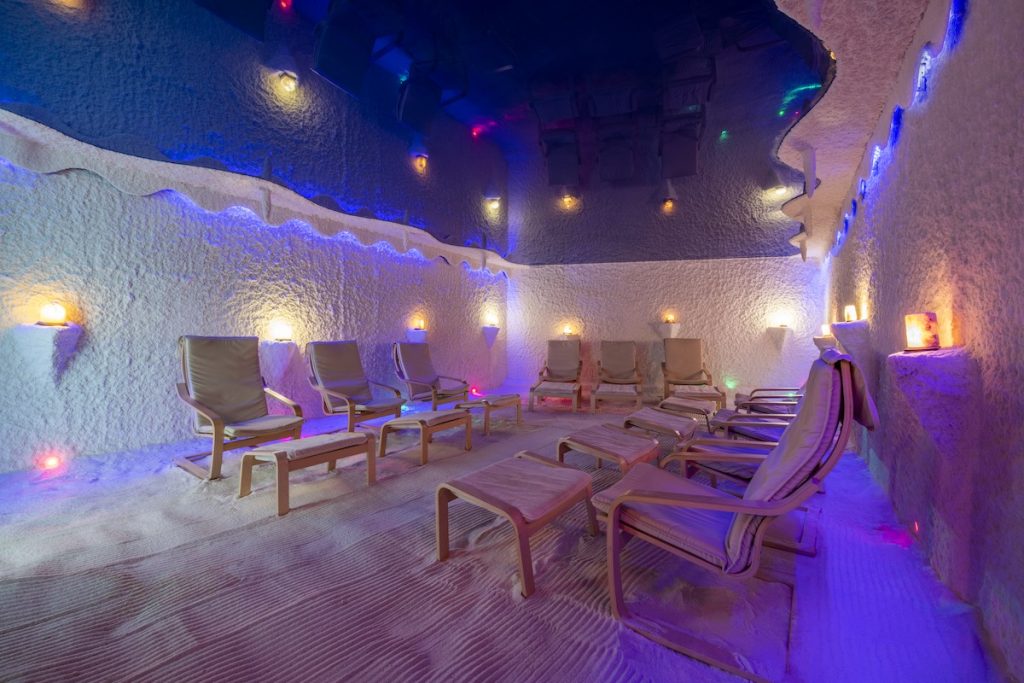 Some of the procedures at the wellness center are underwater massage, "Charko" shower [a special shower popular in the Soviet Union – ed.], mineral baths, irrigation and rinsing including gums, gynecological, hydrocolonotherapy.
Thermal water is very effective in the treatment of diseases of the musculoskeletal system, diseases of the central and peripheral nervous system, digestive organs, urological, gynecological and skin diseases.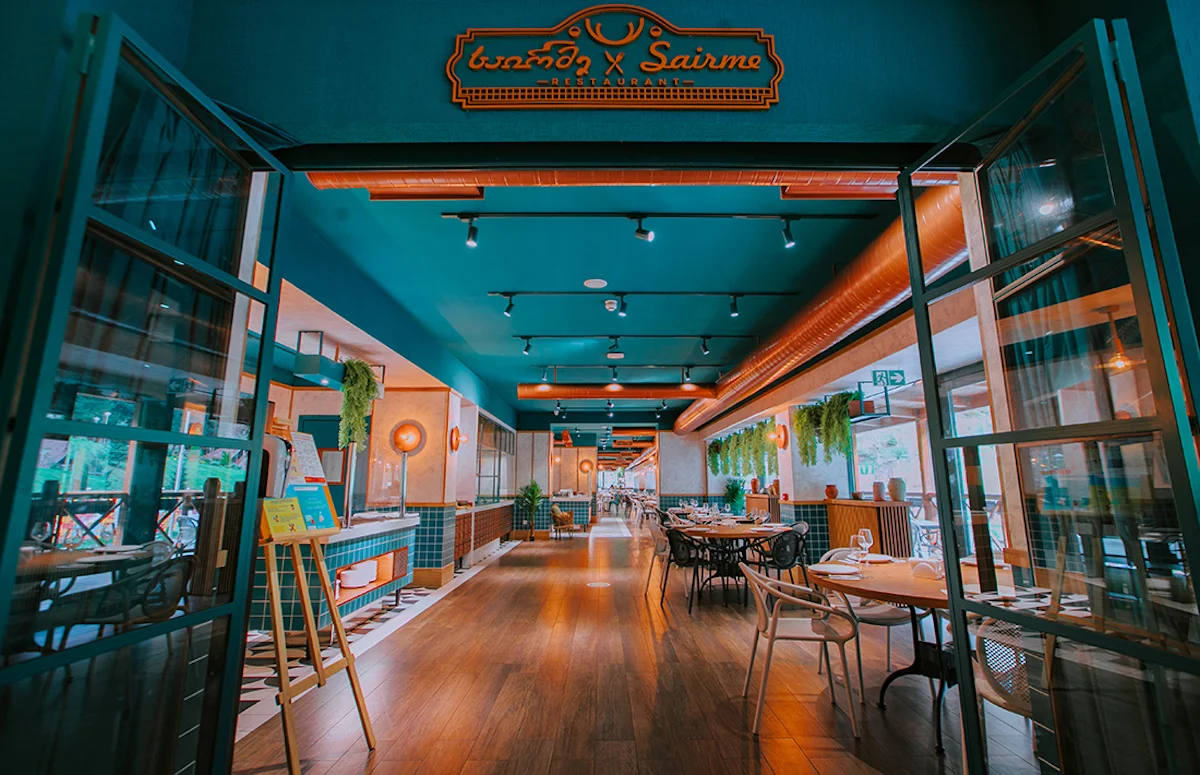 Mineral waters of Sairme