The inaugurations of the four previous presidents of Georgia, slideshow
A JAMnews collage on the inaugurations of the country's four previous presidents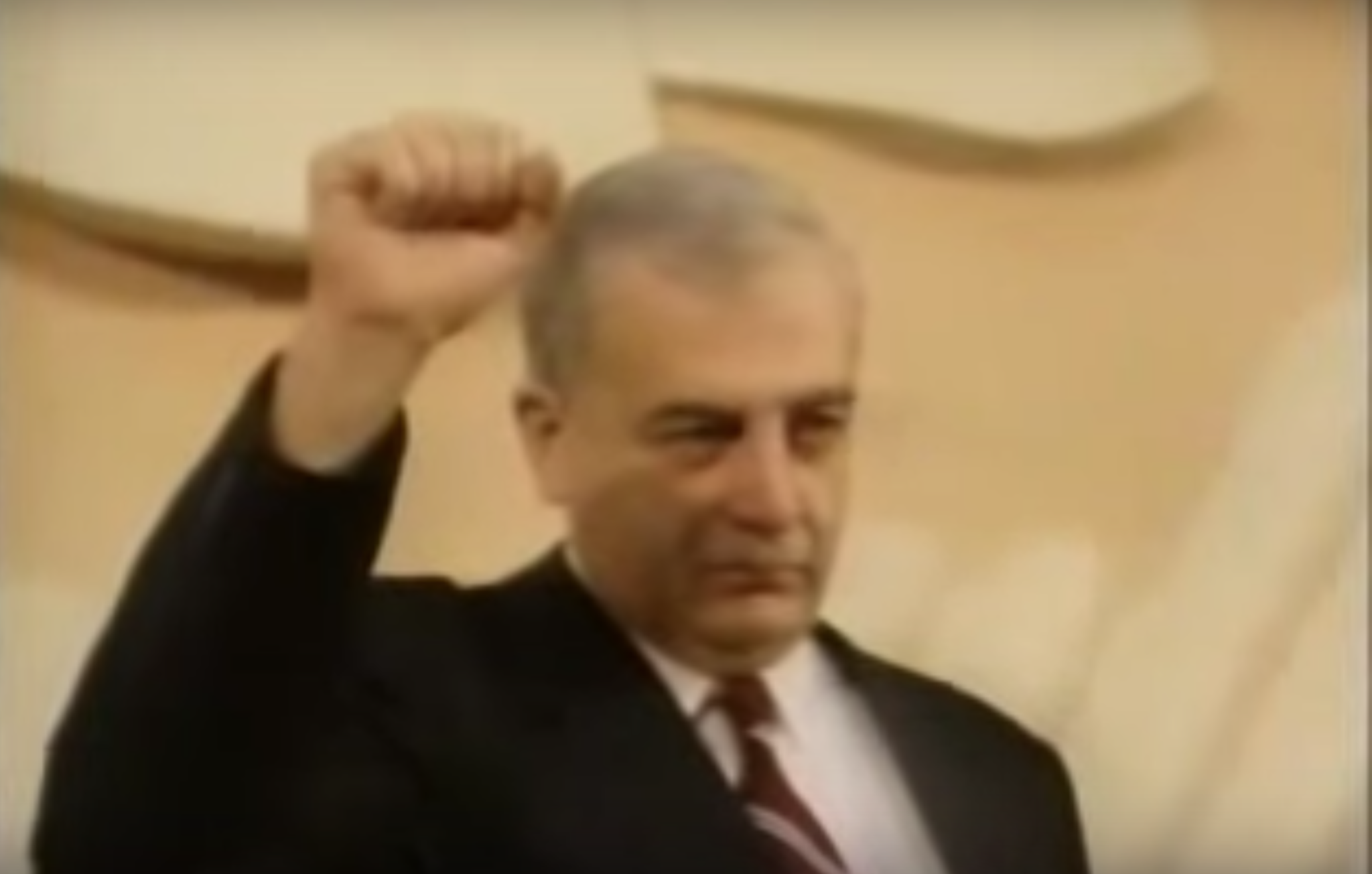 In 1991, dissident and philologist Zviad Gamsakhurdia became Georgia's first president. A year later, a military coup occurred in Georgia, as a result of which Gamsakhurdia was overthrown and ousted from the country. 
Photo: archive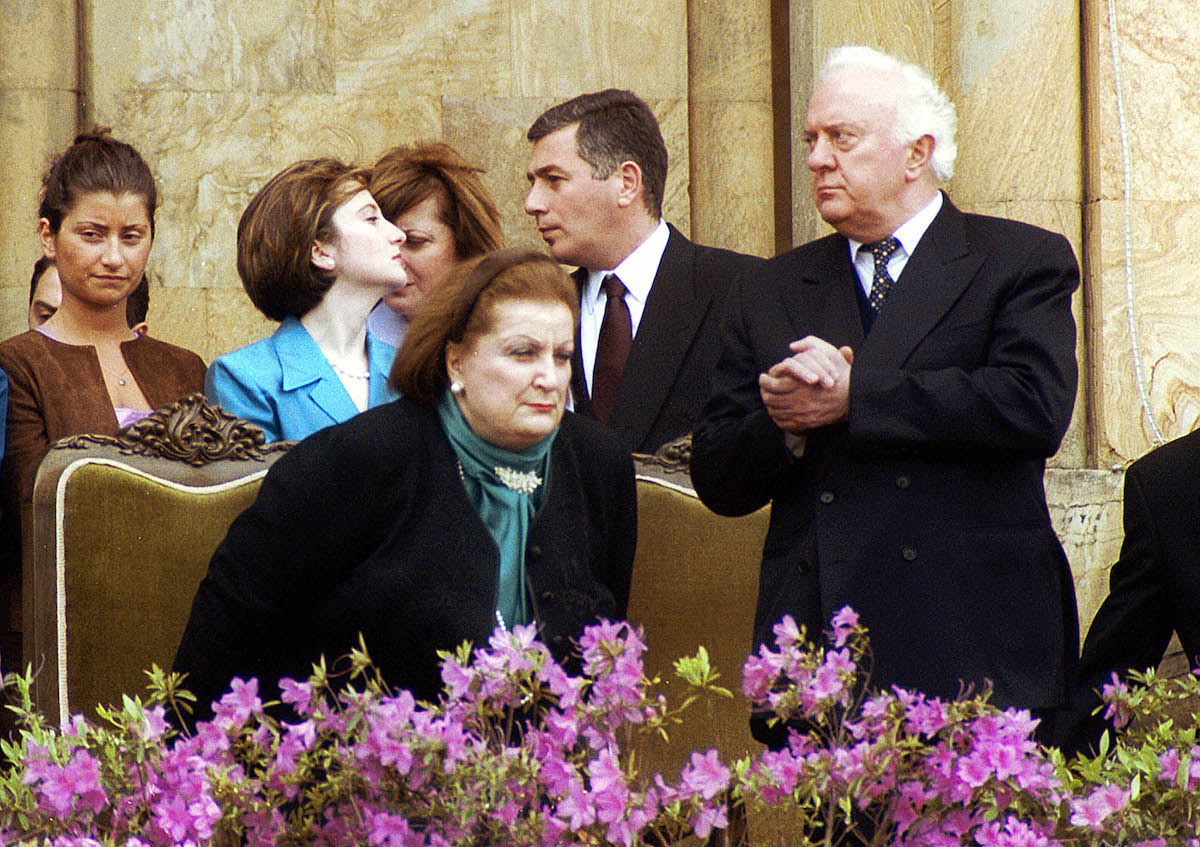 The second president of Georgia, elected in 1995, was the former USSR Foreign Minister Eduard Shevardnadze. He led Georgia for 11 years, and was forced to resign in 2003 as a result of the Rose Revolution. This photo shows his inauguration ceremony. He was re-elected for a second term. April 30, 2000. REUTERS

The inauguration of the second President of Georgia, Eduard Shevardnadze. He received 79.04% of the vote. These were the second presidential elections in Georgia, after the adoption of the Constitution in 1995. April 30, 2000. REUTERS

Mikheil Saakashvili was elected the third president of Georgia in 2003. The inauguration of Saakashvili took place on January 25, 2004 exactly after two months ago the Rose Revolution began. In the presidential election on January 4, 2004, Saakashvili won 96.24% of the vote.
The day before the main inauguration events held on January 25 at the parliament building in Tbilisi, Saakashvili visited Gelati and took a spiritual oath: "All affairs should be postponed and the restoration of the territorial integrity of Georgia should be restored. This is the purpose of my life. Our nation deserves a better future", Saakashvili said.Photo: 24 Saati newspaper

Screen Shot 2018-12-16 at 15.23.51
Video: Mikheil Saakashvili inauguration, January 25, 2004

Mikhail Saakashvili's inauguration on January 25, 2004 was attended by US Secretary of State Colin Powell. From Tbilisi, he went to Moscow. Before leaving, he said that in the Kremlin one of his main messages would be a proposal for Moscow to withdraw its military bases from the territory of Georgia. Photo: REUTERS / Sergey Karpukhin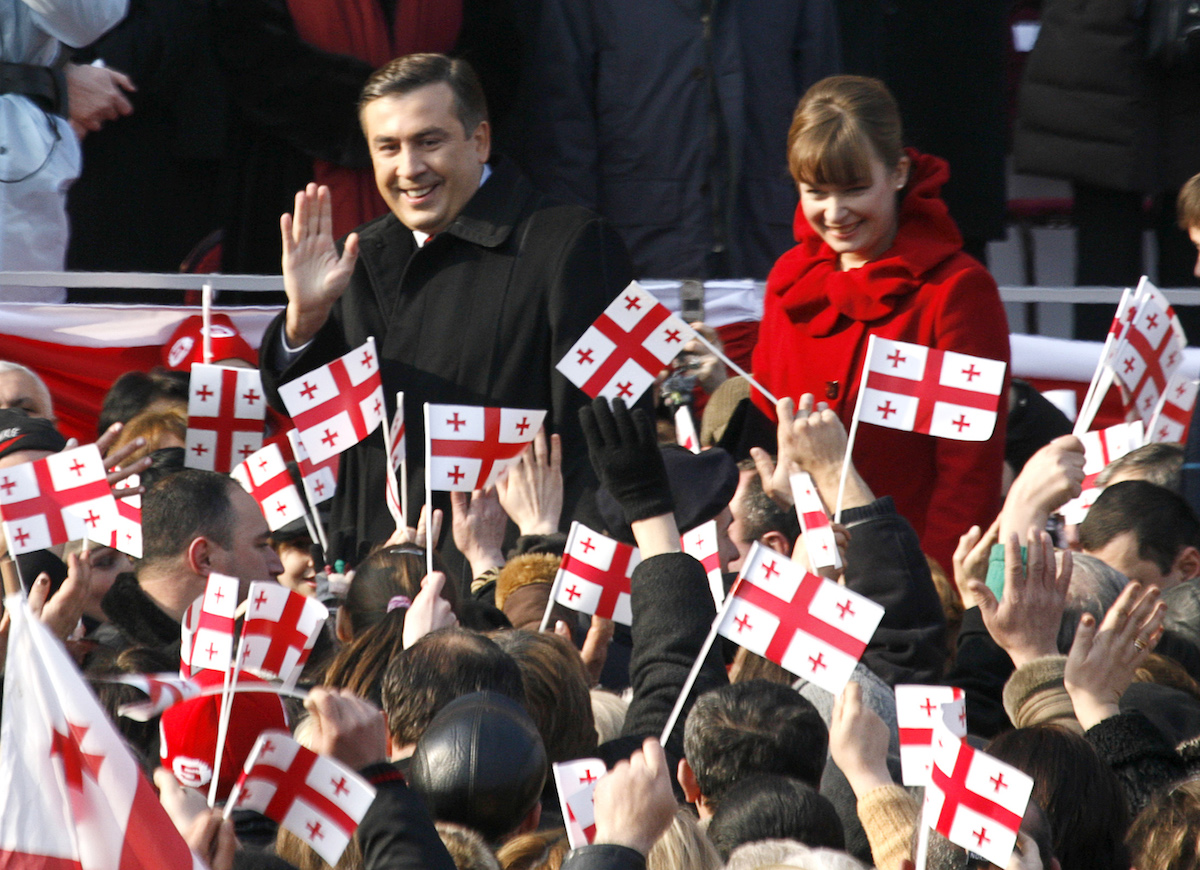 The inauguration of Mikhail Saakashvili on January 20, 2008. In the early presidential elections on January 4, 2008, Saakashvili scored a relatively smaller number of votes - 53.47%. It was the lowest index of the winner of presidential elections in the history of Georgia. Photo: inauguration of the third President of Georgia, Mikhail Saakashvili, elected for a second term. REUTERS / David Mdzinarishvili

Saakashvili was the first president in the history of Georgia to be ousted by elections, although the transfer of power did not take place in a friendly and constructive atmosphere. Saakashvili left the country in 2013, so that he was absent at the inauguration of the fourth president, Giorgi Margvelashvili. Criminal proceedings were initiated against him under several articles. If he were to return to Georgia, he would be arrested. Photo: Saakashvili's speech at his inauguration near the parliament building. REUTERS / David Mdzinarishvili

Photo: The territory adjacent to the parliament building during the inauguration of Mikhail Saakashvili in 2008. The inauguration ceremony was open to the public. REUTERS / David Mdzinarishvili

At the same time, in parallel with the inauguration at the Tbilisi Hippodrome, a protest rally of thousands of protesters took place who do not recognise the election results. Opposition leaders accused the authorities of falsifying the election results, claiming that opposition candidate Levan Gachechiladze actually won the vote. During the course of the gathering, the participants called Saakashvili a 'fake', 'de facto' president. The future President of Georgia Salome Zurabishvili participated in this protest. REUTERS / Sergey Belousov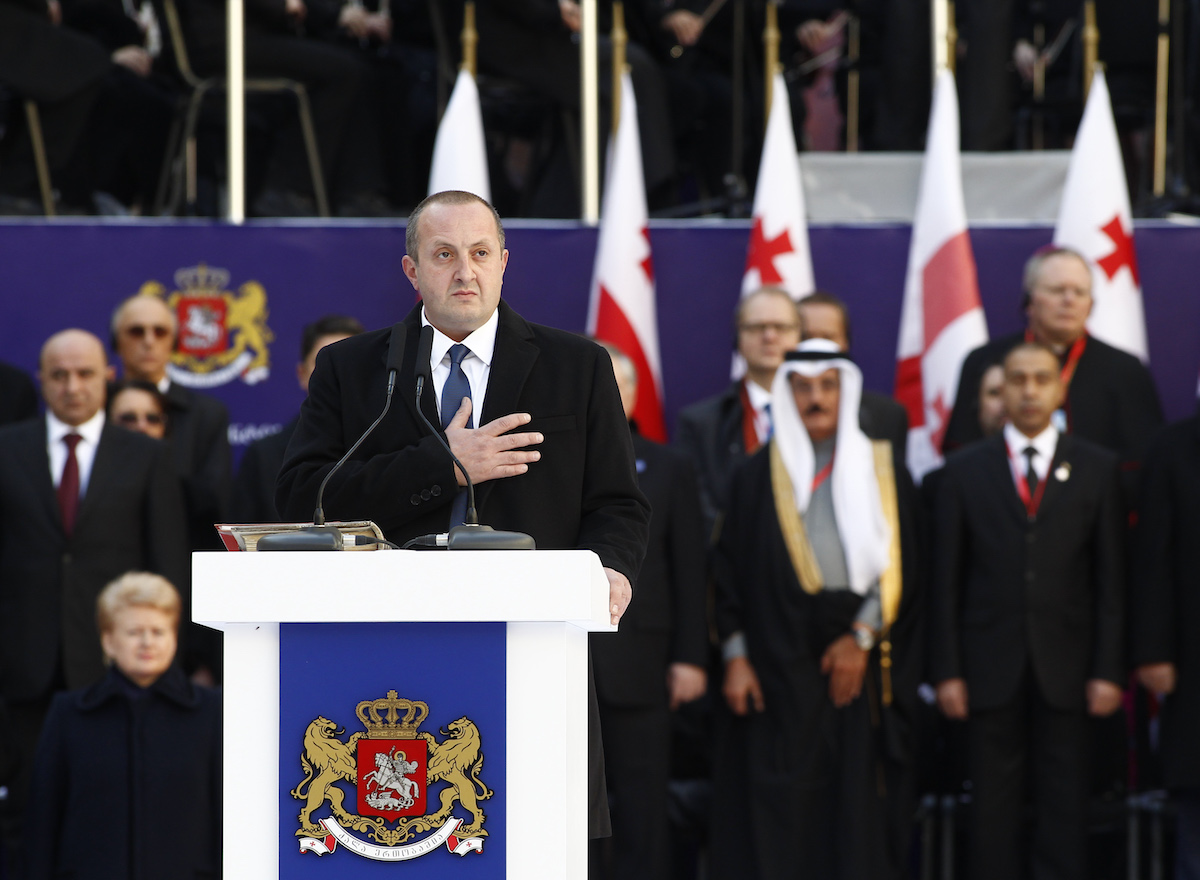 The fourth president of Georgia, Giorgi Margvelashvili, studied philosophy – he did not have serious political experience, and was nominated personally for the presidency by Bidzina Ivanishvili. Their relationship deteriorated sharply almost immediately after the inauguration of Margvelashvili. He chose the Avlabari President's Palace built under Saakashvili as his working residence, which caused extreme discontent to the de facto ruler of Georgia, Bidzina Ivanishvili. Over the past five years, he has repeatedly said that Margvelashvili was his main disappointment. Photo: The inauguration of Giorgi Margvelashvili in Tbilisi near the parliament building. November 17, 2013. REUTERS / David Mdzinarishvili

Giorgi Margvelashvili was the first president in the history of Georgia, who voluntarily refused to run for a second term. Photo: parliamentary court during the inauguration of Margvelashvili. November 17, 2013. REUTERS / David Mdzinarishvili

 Photo: at the inauguration of Giorgi Margvelashvili. Tbilisi, November 17, 2013. REUTERS / David Mdzinarishvili