The girls who will never be: an old topic, new stories
The problem has existed in Azerbaijan since the appearance of the ultrasound machine – couples 'choosing' the sex of the child, terminating the pregnancy if it turns out to be a girl. In 2011, the PACE Assembly discussed a dangerous trend: selective abortions in Georgia, Armenia, Azerbaijan, and Albania has 'skewed' the gender balance. At the time, the balance in Azerbaijan was 112 newborn boys for every 100 newborn girls. Now that number has increased to 114.
Articles on this topic are all similar, as if they were copies of each other. In each of them, human rights activists complain that girls are treated like 'second class children', and officials say they are carrying out educational programs, while sociologists explain the backwardness and lack of education in people. They discuss legislative measures, questioning whether abortions should be banned altogether. Each time, however, experts give the same answer: nothing will be accomplished through prohibitions; only enlightenment.
Year after year, everything stays the same. The only new developments in this topic are the dozens of stories of women and their unborn daughters.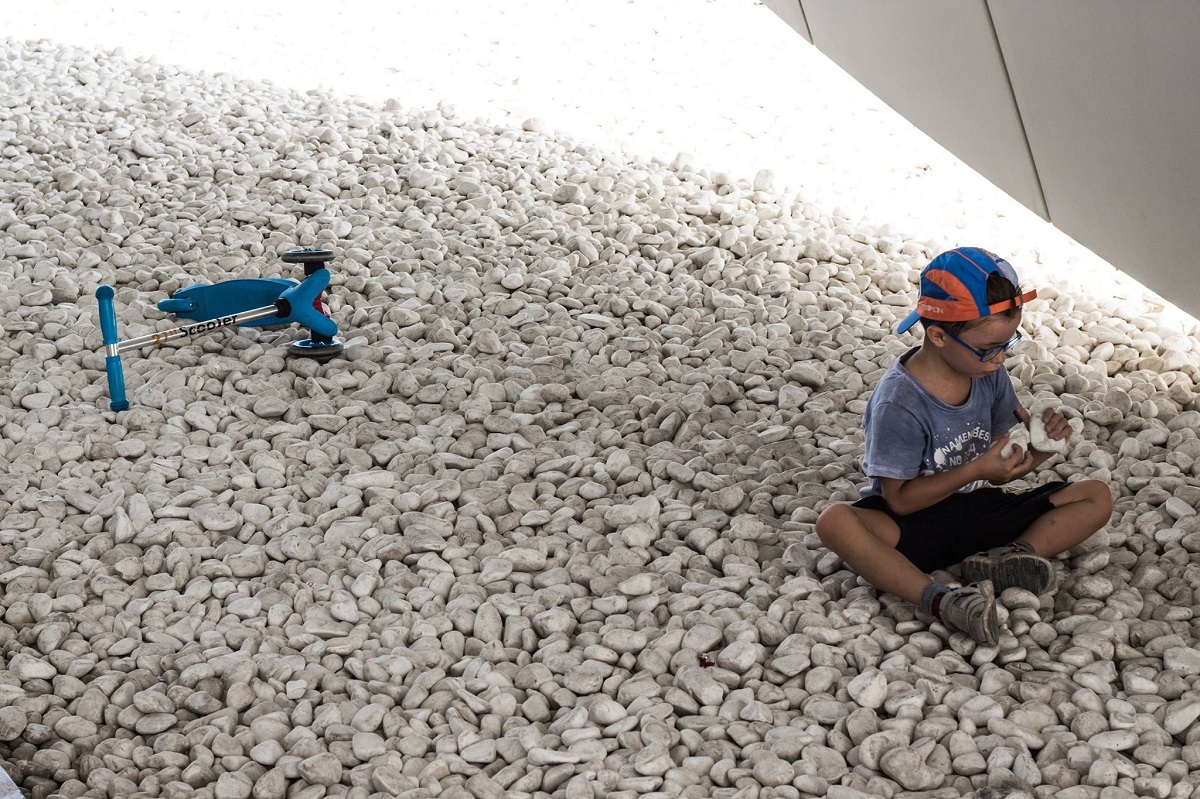 Kamalya
A woman died after giving birth this summer in Shemakha. The case of Kamalya Bekirova would have been just another statistic in the reports on the number of women who died in childbirth, but when investigating the circumstances surrounding her death, it became clear that her death was not ordinary.
The Ministry of Health Committee for Childbirth Assistance reported that this was her eighth pregnancy. Kamalya gave birth to two girls and three boys. All of the boys died shortly after they were born. Not long before her death, she had at least three abortions after the 12 week mark of her pregnancy, the point at which an ultrasound can determine the sex.
After her last abortion, doctors forbade her to get pregnant again, but she wanted to have a boy too much. Now the family has their long-awaited heir, but he will have to grow up without his mother.
According to data from 2016, for every 100 girls born in Azerbaijan that year, 114 boys were born (a study of the United Nations Population Fund).
The biological norm is 106 boys per 100 girls.
The ratio of men to women is also changing in general:
There were 1 051 women per 1 000 men in 1989,
1 048 in 1999,
and 1 021 in 2009.
"Women in Azerbaijan only use contraceptives after the birth of a boy. Until then, women may get pregnant and have abortions several times. They believe that they will only be able to strengthen their position in their family after they have produced an heir. For men, a boy is the family's successor, who will provide material support, and carry their coffin on their shoulders after their death," said Elnur Zeynalova, director of a women's shelter in Baku.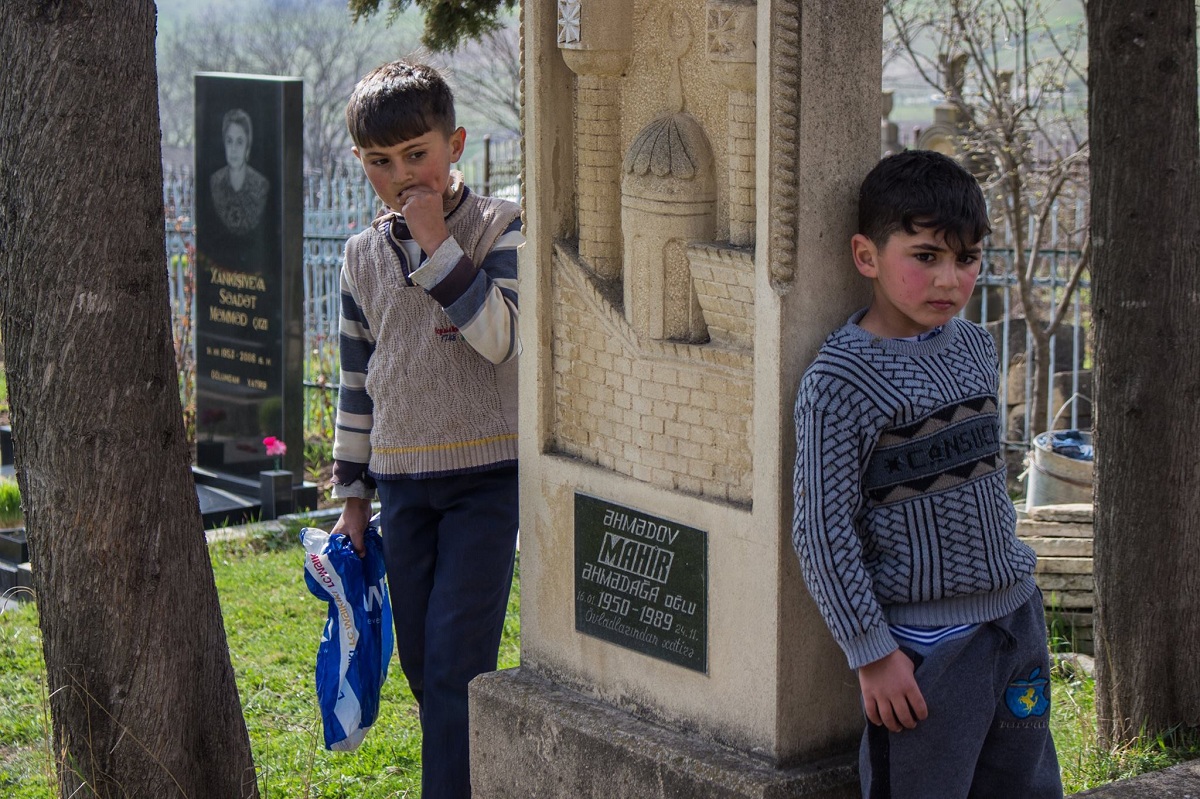 Azerbaijan is aiming to put a new bill in place on 'Reproductive Health and Family Planning', but the process is still delayed. The bill contains a specific ban on selective abortions, as well as a clause to bring doctors who earn money doing this to justice.
In principle, abortions after the 12th week of pregnancy are allowed only for medical reasons. So, doctors who can 'guess' the sex earlier on in the pregnancy are especially well known.
If the sex of the child is accurately identified too late, women often have abortions at home, and turn to clinics and hospitals where 'amateur' procedures lead to problems.
Leila Mammadova, a member of the Ministry of Health Commission for Childbirth Assistance:
"If there are no problems with the mother or fetus, and there is no medical or social indication for abortion, pregnancy should not be interrupted. Sexual affiliation of the fetus is neither a medical nor a social indication. If an abortion is performed after the 12th week, it should be done in a certain way. If information is received that a doctor has, indeed, performed a selective abortion, the issue will be investigated seriously by the Ministry of health. If the information is confirmed, legal measures will be taken."
Aysel
Aysel Akhmedov was kicked out of her home for giving birth to a girl.
At first the ultrasound showed that she was going to have a boy. It turned out that the doctor was wrong, and Aysel gave birth to a girl.
Her spouse said that the girl would tarnish his honor, and kicked his wife and child out of the house.
Aysel and her daughter returned to her father's house. There, her brother demanded she give the girl to an orphanage. Only under this condition, was her family willing to take her back.
As a result, she has found herself living in a shelter.
34 569 women had abortions in Azerbaijan in 2016.
There are no statistics available to know exactly how many of these abortions were selective.
The scale of the problem can only be judged by birth rate statistics, and from the words of gynecologists who claim that the proportion of selective abortions is very high.
https://www.youtube.com/watch?v=NA7rCvvIsXQ&feature=youtu.be
"I want seven sons and one daughter" – a documentary film directed by Ali Isa Jabbarov (2002). At the end of the film, one of the women in the corridor of the women's clinic (she is pregnant with a girl) explains why she wants to have an abortion: it's easier to be a man in Azerbaijani society than it is to be a woman. She said it's easier to get a job, easier in the family and at home, and it's easier to live in general.
Sevinj
I met Sevinj at a women's clinic. She had a three-year-old daughter with her, and was in approximately the fourth or fifth month of pregnancy.
Anyone who has been in a women's clinic knows that this is also a great place to talk about a variety of topics. Here, women discuss everything from pregnancy to the latest world news. Without these conversations, it would be hard to survive the long hours of waiting.
Yet, Sevinj showed no interest in the conversation.
It's very interesting to watch the women who leave the ultrasound room. You can guess whether a woman will have a boy or a girl by the look on her face. In these corridors, expressions are happier for boys, than for girls.
When Sevinj left the office, her eyes didn't express anything, it was as if she, herself, was not there. She stood unsteadily. I gave her water. She drank it, thanked me, and beckoned to her daughter, standing in the doorway. I wanted to asker her something, but what could I ask? Apparently, my silence spurred her on, and she began to talk.
"My mother hates us. Me and my sister. She doesn't love us, just because we're girls. Even in our childhood, she didn't love us. She fed us, dressed us, taught us, but she didn't love us.
My sister has one daughter, during the operation they removed her uterus, she can't have any more children. I have one daughter, and my second child will be a girl too. She doesn't like our children either. All my hope was in this child (she pointed to her stomach), and now…"
"How can a mother not love her own child?" I asked.
"My father left her because of us. She couldn't give him a son, so he married another woman."