The fire-fighters' New Year
Have you ever wondered, how people on daily duty meet the New Year? At night on December 31, while people are having fun at the festive table, the firemen, for example, are on duty and ready to come to the rescue any second.
One should at least once experience the burden that these guys bear. Thus, we started the year with a round-a-clock duty together with the firemen. When there were no calls, the firemen from the Third Fire-Rescue Unit of Erebuni Division of Yerevan Rescue Department shared their past New Year memories.
Garnik Papoyan, captain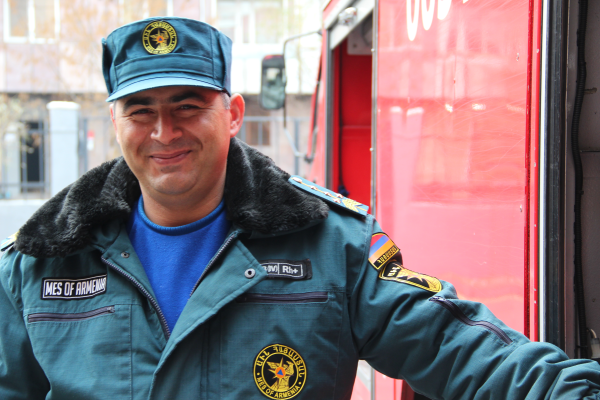 "We are told, whether we will be on duty on this day a few months in advance. I have been serving here since 2002 and I met the New Year on duty 7 times during those 13 years.
Hovhannes Gevorgyan, sergeant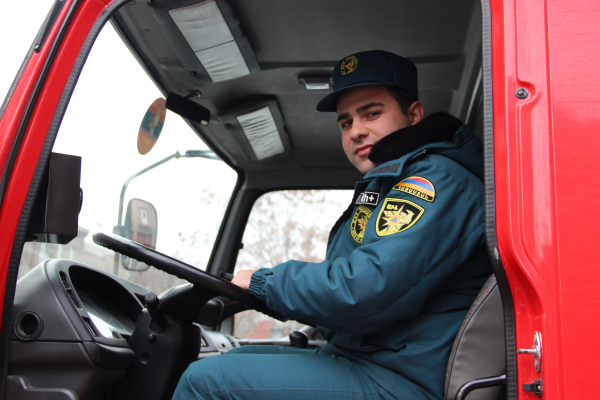 "We prepare for this day as is right and proper: we decorate the New Year tree and the surrounding area; we cook and bring festive dishes. We try to create a warm, homelike atmosphere here, since we spend a certain period of the year at work, in these premises. Yet, the festive atmosphere does not prevent us from staying alert.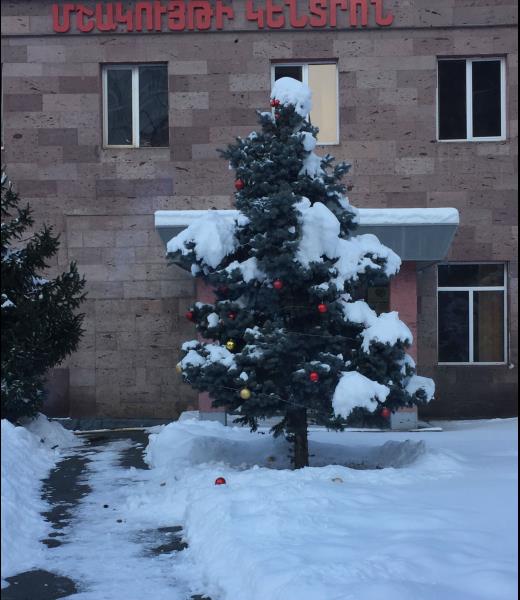 Hayk Mardanyan, sergeant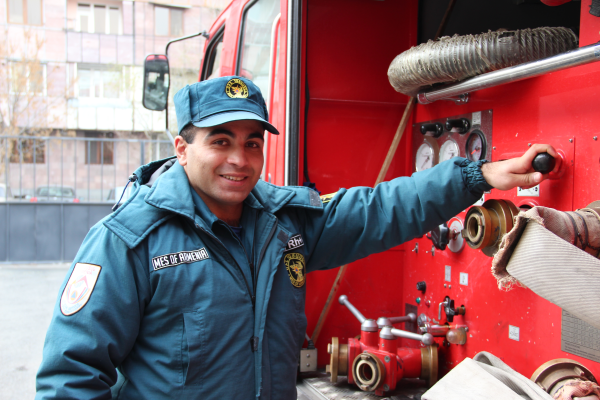 "My family always wants me to spend this day with them, but they pretty well understand the importance of my job, they respect my career. At midnight, I make a wish that our duty pass without any incidents, so that people would meet the New Year peacefully at their warm and comfortable homes. We also have our families and children.
Garnik Papoyan, captain
"Several years ago, just a few minutes after the clock tinkled out twelve, we were informed that a flat had caught fire. We went to the incident scene and it turned out that people were making barbeques on a balcony, but neighbors though it was a fire and alarmed.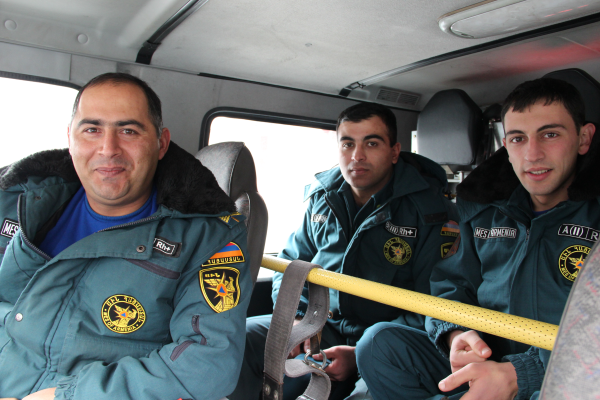 Hayk Mardanyan, sergeant
"On these days, people are more absent-minded than usually; they do not observe the fire safety rules. Sometimes, when we get to the incident scene, it turns out that the flat owners got drunk and did not turn off a heater, wires got overheated and a fire brought out as a result of a short circuit.
Arthur Martirosyan, sergeant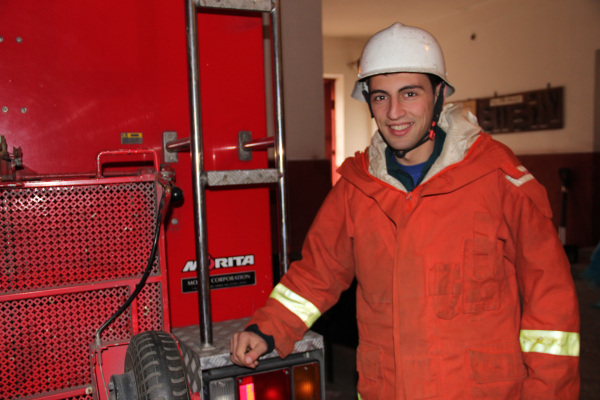 "It happened two years ago, when we were again on duty on the New Year night. We got a call at around twelve o'clock that Parvana restaurant in Hrazdan Gorge had caught fire. We went to the incident scene, there was a big fire there. Many units from Yerevan came to put out the fire. Being wet through, we returned back several hours later. That New Year was the most memorable for me.
Aram Petrosyan, sergeant major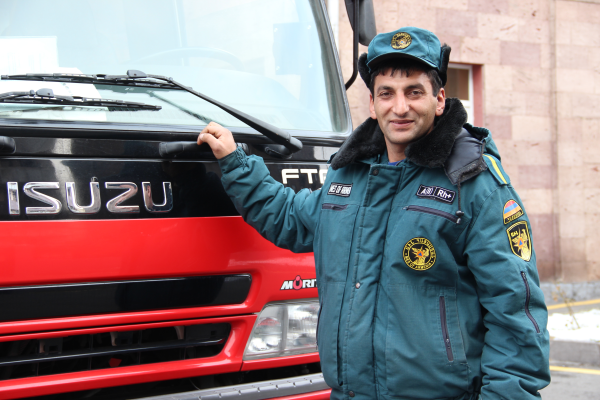 "There is a New Year tradition in our unit. In the morning on January 1, after going off duty, we visit in turns the families of our unit members. Someone is less lucky, since his family is the last we get to – in other words, he is the last to get home. The service in emergency situations brings us closer; we become the members of one family, a team, ready to come to help people at any moment.
Garnik Papoyan, captain
I've just recalled another case. There was again a call on the New Year night, when we were on duty. We were on the ground a few minutes later. It turned out that it was a false call and nothing happened! A man, who had called us, looked into my face and asked me: "Hey, buddy, is there any bottle of vodka in your fire-engine by chance? Please, take it and come up to my place. We did not know, whether to smile or cry. We congratulated him and went out. At least that's better than when we really have to deal with fire, incidents and victims.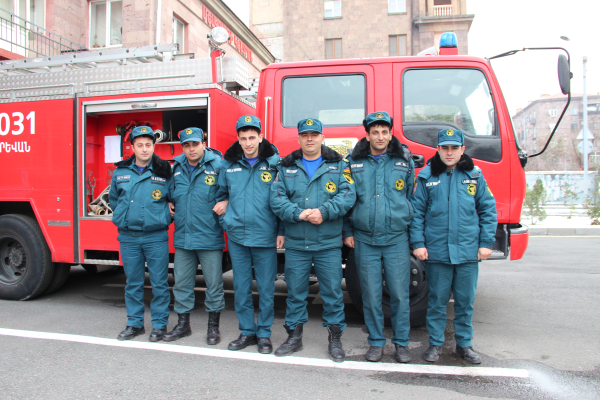 Sergeant Mardanyan's wish came true and there were no incidents during the New Year night. Thus, we did not see the firemen in action. Although we were curious to see it, but we were glad there were no incidents and the duty passed calmly. Captain Papoyan's team handed over and traditionally went to visit families of the unit members.