The dangerous beauty of Yupshara Canyon in Abkhazia continues to lure tourists despite ban
Yupshara Canyon in Abkhazia
The authorities of Abkhazia have banned tour buses from stopping at the Yupshara Canyon, one of the most beautiful but also the most dangerous tourist spots in the republic.
This ban hit small entrepreneurs hard, whose business is completely tied to the canyon. They tried to block the road in protest, but the ban was not officially lifted. This does not prevent tourists from continuing to stay here "unofficially".  
The picturesque Yupshara Canyon is located on the way to the famous Lake Ritsa, and every bus with tourists travelling to the lake makes a stop here.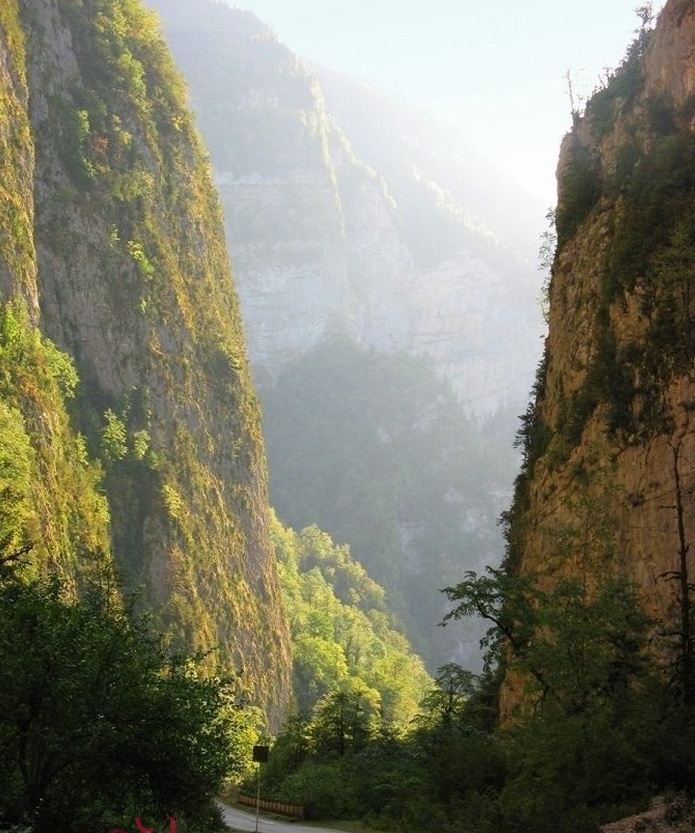 However, there are occasional rockfalls in the canyon. For example, in June this year a large boulder that broke away from a rock crushed an off-road excursion vehicle, killing a Russian tourist and seriously injuring another.
Due to the increased frequency of rock falls Abkhazian Tourism Minister Teimuraz Khashba issued the above-mentioned ban in early August.
Despite protests of local shopkeepers and photographers, the minister refused to lift the ban.
Buses and cars continue to stop in the canyon, as evidenced by fresh photos. The authorities say "not everyone is still aware of the recent ban".
---
---
Adamur Bagatelia, director of the Ritsa Relic National Park, also believes that since the decision was made only recently, many people are simply not aware of it yet.
---
Terms, place names, opinions and ideas suggested by the author of the publication are her / his own and do not necessarily coincide with the opinions and ideas of JAMnews or its individual employees. JAMnews reserves the right to remove comments on posts that are deemed offensive, threatening, violent or otherwise ethically unacceptable.